SLEPT-ON WEEK
Pinhead Music: The Underground Delights Of Keyser, West Virginia
By Maria Barrios · August 08, 2023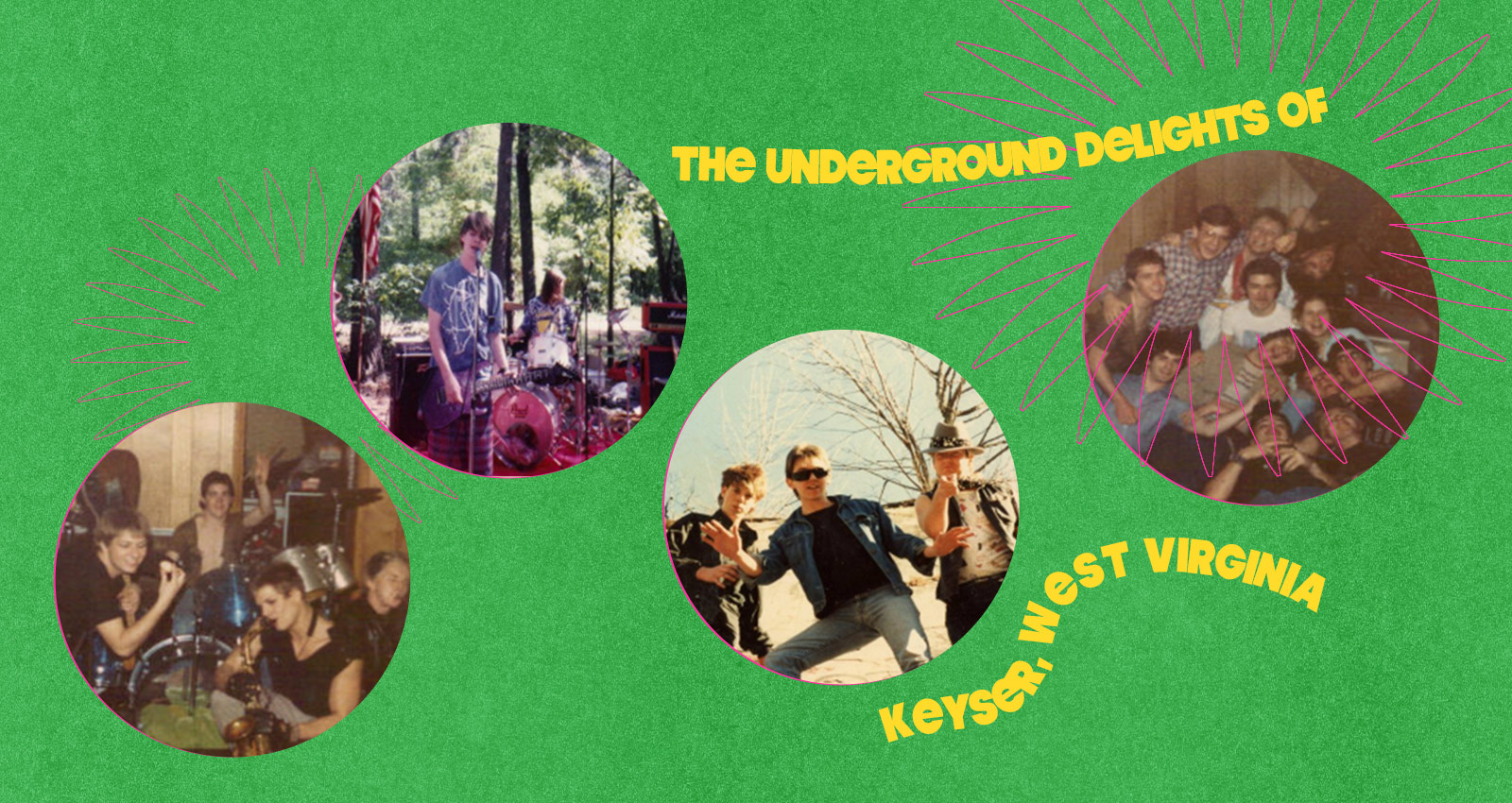 This feature is part of Bandcamp Daily's Slept-On Week, covering records, scenes, and artists we overlooked the first time around. Read more here.
---
For most people, magic is probably not the word that comes to mind when describing the small city of Keyser, West Virginia, population of ~5000—certainly not in a musical context. But for local filmmaker Craig Smith, and the writer Vincent Albarano, who got into all things Keyser by way of Smith; the scene there was special, as revealed by a 2021 conversation between the two chronicled on a new compilation. "One thing I noticed about musicians is they sniff each other out," Smith said. "[They] gravitate towards each other and make magic by bending sound waves." Why there's such an open-mindedness to different sounds in this small town is anyone's guess, including his own—but it's there, all right, and it's been this way for decades.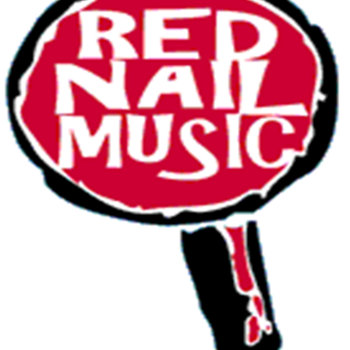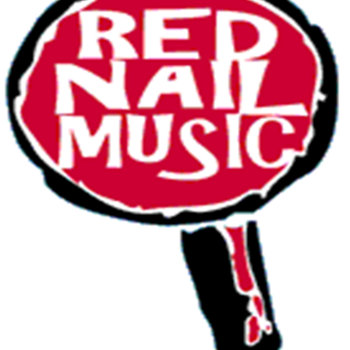 This strident attitude is evident in the 125 songs that comprise PINHEAD MUSIC: Sounds of the Keyser Underground 1980​-​2020, an archival compilation of underground music released by Red Nail Music in July 2021. Assembled by home and live recordings by a revolving cast of Keyser kids, PINHEAD MUSIC is a rich medley of punk rock, industrial music, psychedelia, and new wave. "There was a group of us in Keyser who were into music, and when punk rock hit in the late '70s, early '80s we started making music," said Smith. "The Eggtones were the first of a bunch of bands […] we were influenced by Chrome and Hawkwind, so we tried to come off as a mix of those types of bands."
Despite playing live only at a few parties before disbanding, the Eggtones kicked things into gear for other musicians in Keyser. "We had access to some radio stations from D.C. that would play all the cool krautrock, noise rock, punk, psych, and post-punk," explains Smith. "There was no shortage of people willing to give it a listen and there were avid music collectors who used those stations to help guide them into new aural horizons."
These "new aural horizons" are present in Smith's Super 8 film about Keyser, Psychedelic Glue Sniffin' Hillbillies (1993), which he made between 1989 and 1992. In the film, interviews with people from Keyser are intercut with footage of the Space Shuttle Challenger explosion, road kill, a demolition derby, the body horror film The Thing With Two Heads (1972), and other visuals. Like all the tracks on PINHEAD MUSIC, Psychedelic Glue Sniffin' Hillbillies draws inspiration from the realities of life in Keyser: drug culture, boredom, and poverty, all through (in Alvarano's words) "a non-condescending portrait of humans on the fringe living on their own terms."
This spirit of rebellion is immediately noticeable in the opening cuts of PINHEAD MUSIC, "Living In Suburbia," by Mitch Sanders—originally released in 1999 on cassette tape, as was typical for Keyser musicians at the time. (Needless to say, it's not a town known for industry-grade studios.) Recorded on reel-to-reel tape recorder in his parent's basement, it's a confrontational, unpretentious highlight which, with its blistering guitars, sincere lyrics, and stark electronic drums, offers a prime example of Keyser's outsider spirit in action.
A prolific player, Sanders was one of the driving forces behind many bands in the city. Welcoming everyone, whether they made music or not, Sanders and his crew brought their "somewhat improvised, psychedelic, free-for-all" sound to other kids in Keyser. After the Eggtones, Sanders started another short-lived band called YouthInAsia, a result of a misspelling of the group's original name, Euthanasia. Active between 1982 and 1984, YouthInAsia, according to Smith, was "actually trying to play music," a desire that was perhaps sabotaged by Keyser having no venues and a lack of decent job opportunities. These factors pushed many of the people in bands to seek better opportunities elsewhere.
Despite this adversity, the scene endured, finding a new niche within the local party circuit; the ragers often doubled as popular gigs that drew up to 100 people at a time. "There were a lot of people who would hang out at our parties/shows who had no interest in the music, but wanted the drugs and/or crazy party atmosphere," explains Bunk Nesbit in an interview with Albarano, whose fanzine remains the definitive oral history of Keyser's pinhead scene. Aside from playing in many bands in Keyser, Nesbit documented most of the town's musical output and put together this record. "Overall, the rest of Keyser did not care for us. We looked funny, we dressed funny, and we did not conform to the norms. They called us 'pinheads.'" Later co-opted by Nesbit, Sanders, and everyone else in the scene, pinhead also became the default descriptor for this strange new music coming out of Keyser. Insular and mostly disconnected from other music scenes, the pinhead group's devotion to music thrived by recording tapes from the radio, hanging out in the Video Village parking lot, and taking occasional trips to D.C. (almost a three-hour drive) to shop for records and music magazines such as Trouser Press and Maximum Rocknroll. Isolation, drugs, and being largely self-taught led to the pinhead group's own brand of home-brewed psychedelia.
As the '80s progressed, and the time musicians in Keyser put into bands became less of a joke and more of a calling, so did the group's music skills. Out of the dissolution of multiple short-lived projects emerged Dark Factory. Unlike other groups, they did not have guitar but bass, keyboards, and drums. Featuring Nesbit on vocals, the band made a tape and achieved a little notoriety when their song "Solution Immoral" was played on local college radio stations. With an intro loop that features the recorded voice of the keyboardist's mom angrily saying "I asked you a straight question, you better give me a straight answer!" the track coasts along Nesbit's existential lyrics, all bouncy keys and gloomy basslines.
Whereas the earlier recordings made in Keyser hoped to emulate the acid rock of Helios Creed and the experimental rock of Frank Zappa, as more kids like Nesbit joined, the pool of influences widened, advancing the sound from post-punk and hardcore to new wave, with influences like Devo, The B-52's, Gary Numan, and Talking Heads. A devoted music fan, Nesbit's dedication, which he poured in his lyrics and bands throughout the '80s, transcended genres. "Everything I've ever listened to and liked has made me want to make music. I have a lot of bubblegum, glam, and cheesy, early '70s pop that sneaks into my songs as much as any Joy Division, Beatles, or Cabaret Voltaire influence," he said. This openness towards "listening to it all" transmuted into a flexible approach to music making. Playing drums with a hammer, making sounds out of a metal detector, or including recordings of TV shows and irate family members: nothing was off limits to the members of the Keyser music scene.
After Dark Factory disbanded, Nesbit and his friend Frog came together as Legoland (named not after the toy, but rather a new residential area in Keyser "where all these manufactured Lego-esque houses were being built," according to Nesbit). Despite hoping to form another band, Legoland unexpectedly became Nesbit and Frog's main project for the next four years. "We were a gloomy, almost gothic electronic and distorted guitar project, but would sometimes surprise everyone with mushy, melodic pop songs." Armed with this crossover appeal, and aided by alternative rock's emergent popularity, Nesbit and Frog managed to play outside of Keyser more regularly, landing gigs in neighboring Morgantown (home to West Virginia University), Washington, D.C., and beyond. "It really wasn't until the early '90s that venues became a regular thing for us, and that was due to "alternative" music hitting it big worldwide," says Nesbit.
When the alternative rock boom hit, many of the musicians in Keyser had been making music for over a decade. Sanders was one of them. Throughout playing in multiple bands and while finishing college, he had kept busy writing songs that became part of a new project, Salo. According to Nesbit, "Salo was arguably one of the most talented of all the Keyser bands. Formerly known as Xanax, and named after the film by Pier Paolo Pasolini, it comprised Blee Child of the Eggtones on drums, Frog on bass, and Sanders on guitars and vocals." On "In The Rough," which appears on the band's only self-titled release, Sanders's lyrics leave behind inside jokes and satire, favoring instead a more polished, mature approach to songwriting. Thoughts on addiction, self doubt, and struggle reveal Sanders's innate ability to describe the toll of growing up in Keyser. The track's bright guitars, driving rhythm, and melodic vocals, paired with a sharp chorus, elevated Salo's sound, allowing them to transcend the basements and parties in Keyser.
In spite of this, Salo's small success was short lived. After disbanding and forming another group named Skag Passion, Mitch Sanders passed away in 1996. Remembered by his friends as a talented musician, some of his songs were compiled in the hilariously titled tape release Lynching Infants, which features works by Sanders from 1982 to 1985. In its cover, a young Sanders bares his butt next to a road were protesters wave signs that read "I Support Decency."
Moving out of Keyser, fatherhood, and growing up marked the end of a long, weird, and abundant run for the Keyser bands, with releases and live events going as far as the early 2000s. "Some of us are still making music, or at least playing it in some sense […] I know deep down that the Keyser pinhead scene was not unique, even for a town that small, but I will always consider it a one-of-a-kind experience for us," says Nesbit. "I think the zine and the compilation have reached a lot of younger hands throughout the world though, so that's good. Obviously, some of the music hasn't aged well but if you can suspend time in your mind, it will hopefully resonate."