SHORTLIST
The Shortlist, September 2020: Acid Rock, Gqom, Avant-Garde Ambient, & More
By Bandcamp Daily Staff · September 30, 2020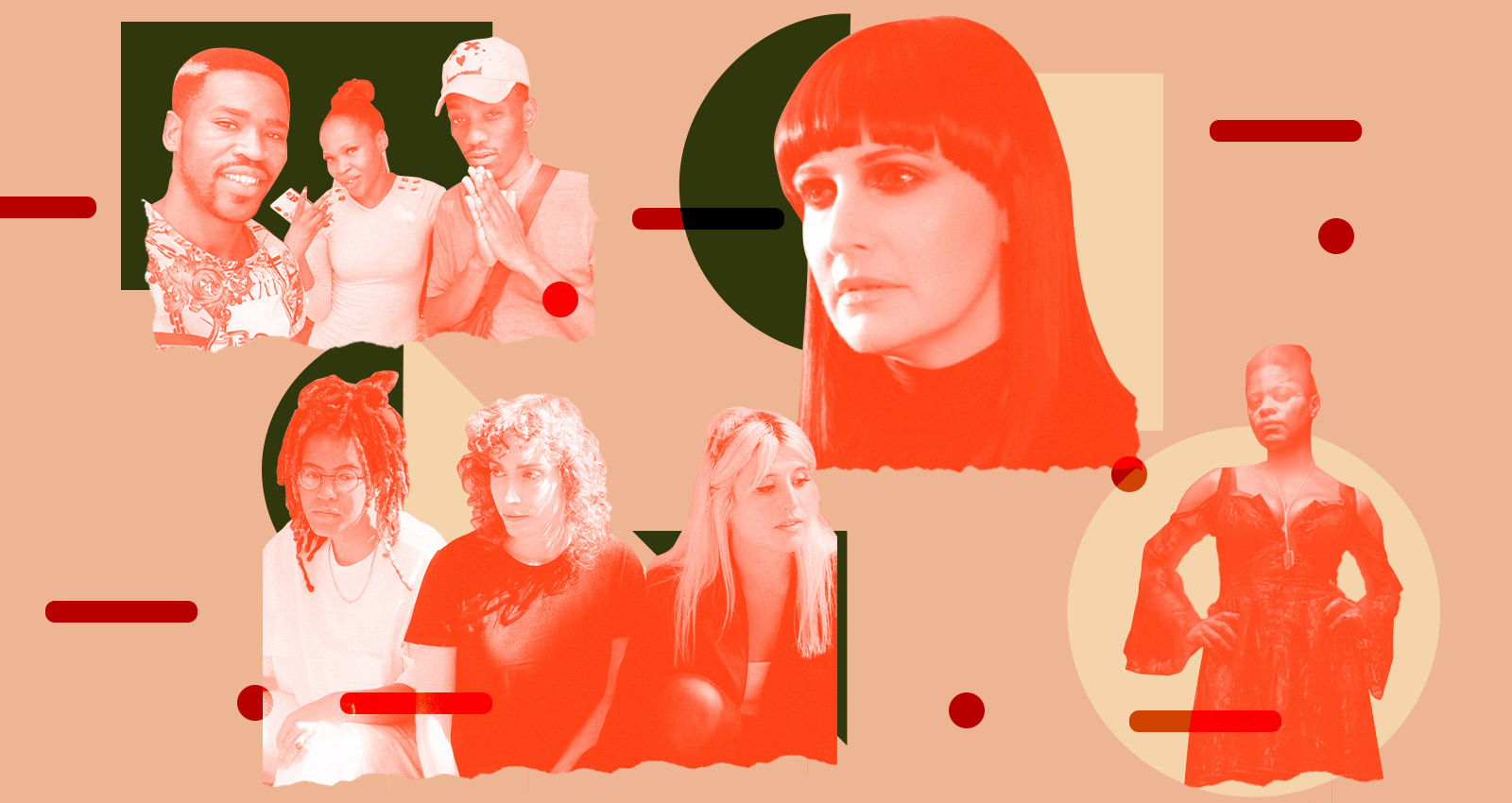 Welcome to The Shortlist, a new feature on Bandcamp Daily where we introduce you to new artists we think you need to know.
---
OLD BLOOD: The Acid Queen Speaks
Merch for this release:
Compact Disc (CD), Vinyl LP, Vinyl Box Set
The album title says it all: Acid Doom. "That's what we are, that's what we do. It's acid jazz, acid rock, it's doom, it's metal, it's also bluesy, and it harkens back to something carnivalesque, theatrical, and psychedelic," says vocalist Lynx of Los Angeles quintet OLD BLOOD. Lynx replaced the group's original vocalist, Feathers, in 2019—just in time to help write and record the band's second album. Despite the fact that she'd only met her bandmates a few weeks before she joined the lineup, Lynx, a lifelong performer, instinctively knew what they were going for, and integrated her families Obeah and Cherokee traditions into both her lyrics and her performance, elevating OLD BLOOD to deliciously dark realms. "[It's that] really mystical and whimsical and a little scary atmosphere—like you're going down a dark alley in Twin Peaks, and something smells really good and delicious. It's getting darker and darker, and you're not sure where you're going, but you go anyway."
— Sarah Kitteringham
---
Phelimuncasi: Dance, Dance, Revolution
Merch for this release:
Vinyl LP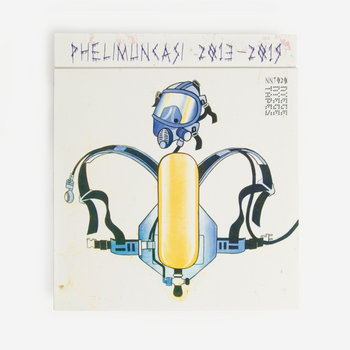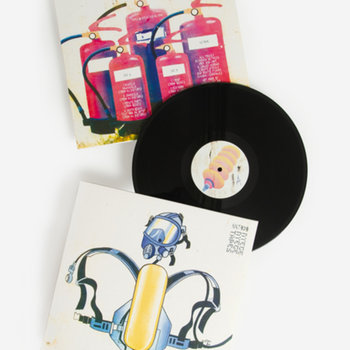 Since their formation in 2012, Phelimuncasi have been making hard-hitting Gqom tracks, laying repetitive, chant-like vocals over dark, moody beats. The trio—vocalists Khera, Makan Nana, and Malathon—are from Durban, and they use their music not only to entertain, but to send important messages: "We realized that [young people] are in desperate need of guidance, and we noticed that Gqom is the popular genre," says Khera. "We created our sounds to warn them and encourage them to make better choices." The group draws on the traditions of the Toyi Toyi protest, where music was used to intimidate security forces during anti-apartheid demonstrations. They want their audience to understand, and honor, this legacy: "I find it disappointing when I see people using those songs to celebrate, since they were created during apartheid," says Khera.  With the release of the compilation Phelimuncasi: 2013—2019 on Nyege Nyege Tapes, Phelimuncasi are celebrating their own role in shaping South African music.
–
Megan Iacobini de Fazio
---
Corey Flood: Unconscious Writing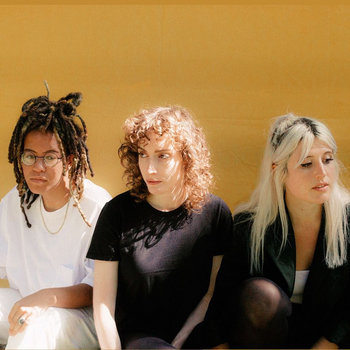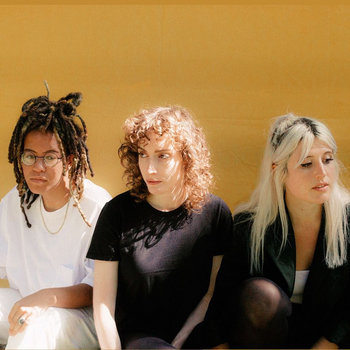 Merch for this release:
Vinyl LP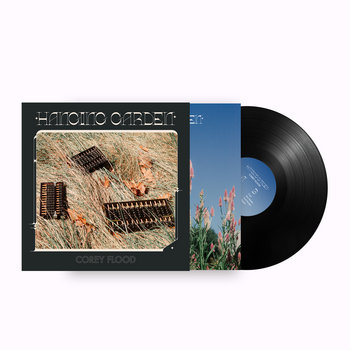 Corey Flood labeled their 2018 EP "basement goth" as a way to poke fun at bedroom pop, and the mellow Philadelphia post-punk trio haven't been taking themselves very seriously since. A casual nonchalance is the foundation of their sound, something that allowed singer-bassist Ivy Gray-Klein, singer-guitarist Em Boltz, and singer-drummer Juliette Rando to develop songs for their debut full-length Hanging Garden free of pressure. "That's how the best songs come about," says Boltz. "Anything I've spent too much time thinking about or grueling over can feel void of inspiration." Even the lyrics unfolded so organically that Gray-Klein didn't fully grasp their meaning until they struck her, "like a form of self-discovery" in the studio. Corey Flood decorate the album's lookout points as such: the hazy vocal lilt that guides "Heaven Or," unassuming krautrock percussion in "Down the Hill," guitar that wobbles in a knock-kneed frolic on "Park Deli 7." Like the early records of Electrelane or Chastity Belt, Hanging Garden introduces a band prepared to face life at their own, relaxed pace.
– Nina Corcoran
---
Sophia Loizou: Underwater Moonlight
Merch for this release:
2 x Vinyl LP,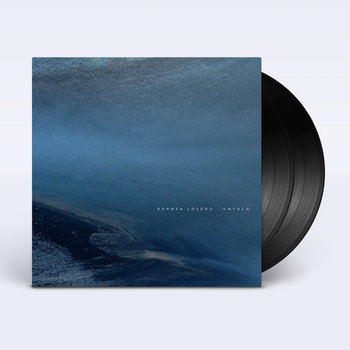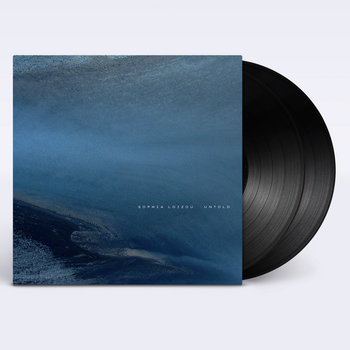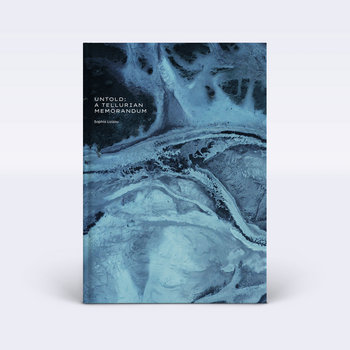 "I've got some hydrophones and they've been everywhere from in the canal system to the sea and the rivers," says the multi-disciplinary sound artist Sophia Loizou. Speaking from her home in Bristol, Loizou is detailing an aquatic recording process she used on her new album, Untold, for which she also penned an accompanying collection of poems. The project's nine tracks are an intoxicating fusion of field recordings and ambient synthesized sound textures that Loizou digitally recontextualizes as she poignantly explores the relationship between nature and technology. On "Vestal Waters," one of the earliest songs Loizou recorded, fragments of feisty jungle breakbeats seep in and out of the mix, giving the impression of a boombox repeatedly being submerged by cavernous sonic waves. "I hope listening to the album is an immersive experience," says Loizou. "One where the listener feels like they're inside a landscape that becomes a familiar yet alien space," she says.
– Phillip Mlynar