SHORTLIST
The Shortlist, July/August 2023
By Bandcamp Daily Staff · September 01, 2023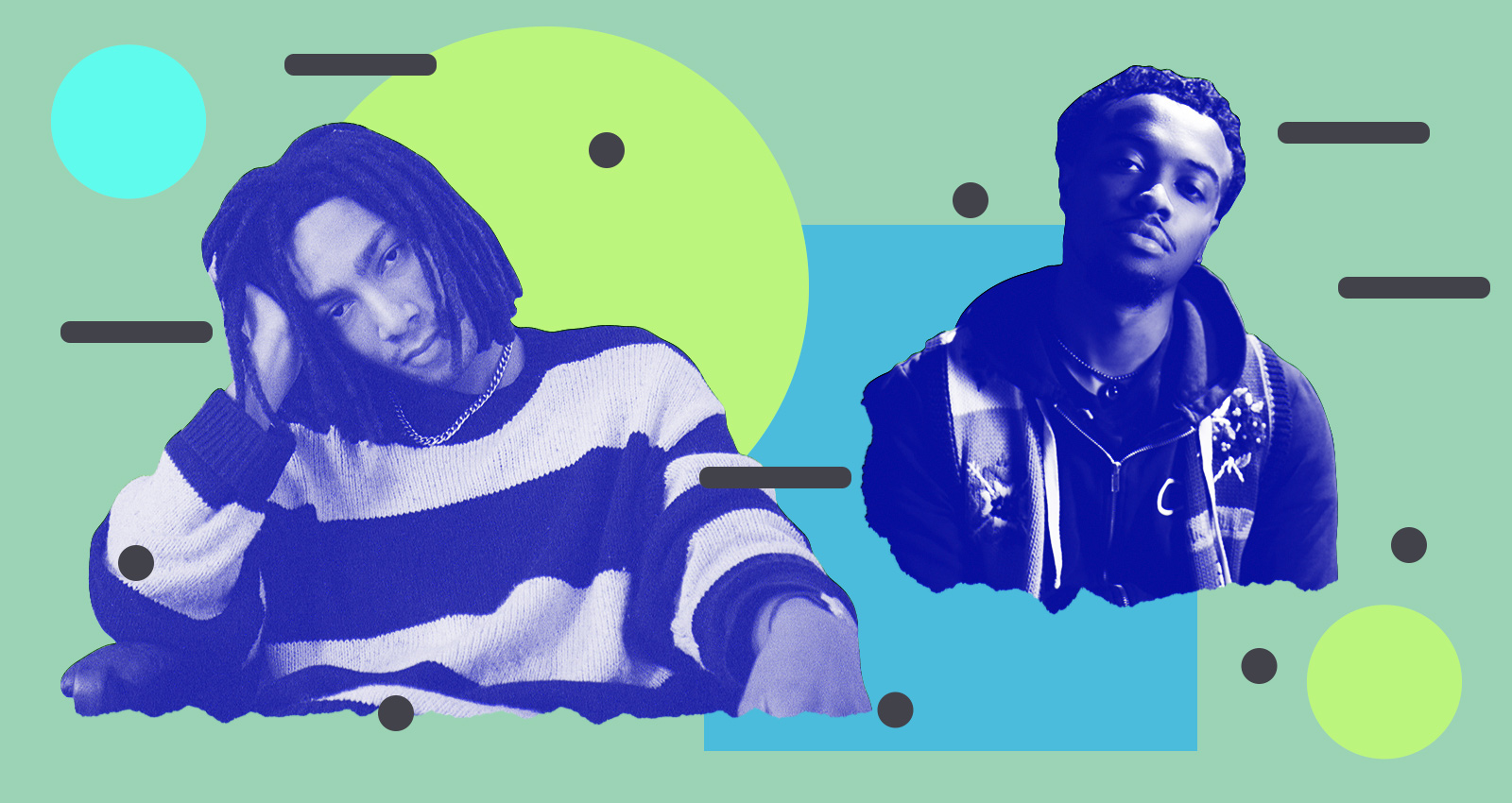 When 22-year-old Mati Regassa started making music, he didn't have the end goal of a project in mind. The South Minneapolis hip-hop artist, recording under the mononym Mati, was more keen to experiment, sorting through the sounds that interested him in search of something new. "I just started grabbing and pulling from different inspirations," he explains. After combing over the more than 100 songs he'd stacked, he emerged with Thoughts In Cursive, a captivating and fully-formed seven-track EP. Mati fuses elements of Lil Durk, Jeremih, and Thank Me Later-era Drake into an ever-modulating vocal style, crooning about early-20s concerns like getting laid and rapping about the glaring societal problems he sees in his city. He sets this all against sunlit production that dips its toe into disparate pools of jazzy boom bap, booming Southern rap, and heartsick R&B, but always sounds cohesive. It's a charming and absorbing listen, perfect for the slower pace of a waning summer. "There's a lot of passion in the music along with sounds that somebody would enjoy [while] driving down Sunset with a joint," says Mati. "I like to make smoking music where there's also creativity and lyricism."
-Dash Lewis
---
Merch for this release:
Vinyl LP
Australian guitarist Immy Owusu was raised in a family that played West African music, but he cut his teeth on psychedelic rock. Owusu's latest album, LO-LIFE! reconciles these two musical traditions and reflects them through a contemporary lens. Owusu confesses that while his new music varies from traditional West African sound, he has still found a way to fuse it with psychedelia and create something new. "With this album I started delving a bit more into highlife music even though no Ghanaian would call this 'authentic' highlife music, it's been great and my family loves it," he says. Bursting with color, fire, and pure joy, LO-LIFE! offers a new take on the rich tradition of West African guitar music. By pioneering this new sound, Owusu exists in a long line expression of a long line of giants like Ebo Taylor, King Sunny Ade, and Sir Victor Uwaifo, that have kept African guitar music alive through innovation.
-John Morrison
---
Merch for this release:
Vinyl LP, Cassette, Compact Disc (CD)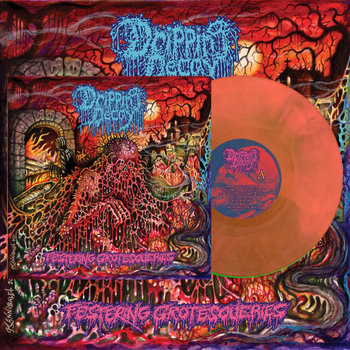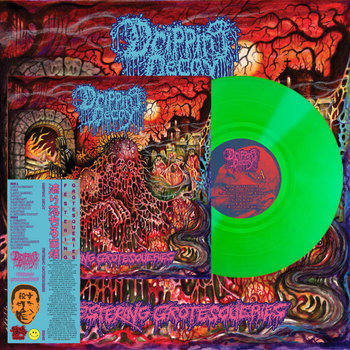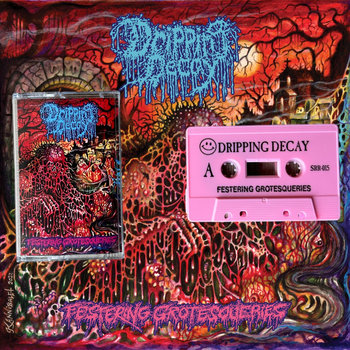 Munching on guts, puking up bile, dumping chemicals into your brain—these are just some of the delights Dripping Decay disgorge on their first full-length, Festering Grotesqueries. Following 2021's DIY yuck-fest Watching You Rot, the Portland, Oregon four-piece swapped out bassists and spent a year horking up gross songs on stage while preparing for the new record. "Unlike the demo," drummer Jason "The Machine" Borton says, "we were able to achieve a more rich and organic sound on the album." That rich, organic sound gives Dripping Decay's gory compositions sheen and intricacy. While guitarist "Maniac" Neil Smith draws mostly from '80s horror for his share of the lyrics, vocalist Eric Stucke tries "to explore the most deranged scenarios I can find in current events, history, science, or fiction and put them in a first-person perspective." Like the melting subject of "Dissolve Me," fans of the old school won't mind disintegrating in this 37-minute vat of filth and chaos.
-Colin Williams
---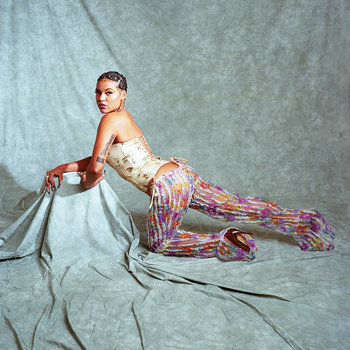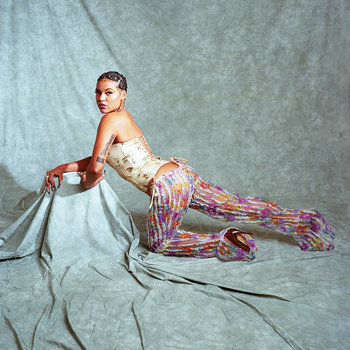 Merch for this release:
Vinyl LP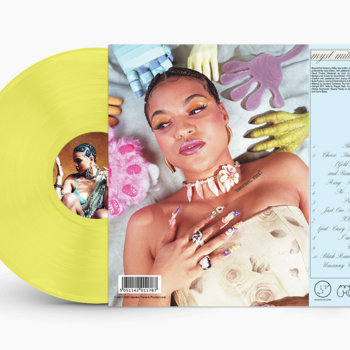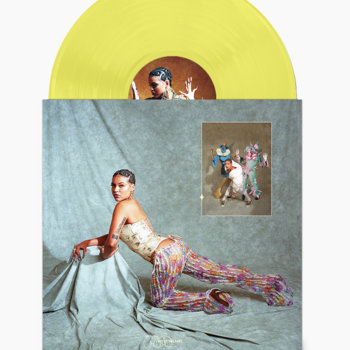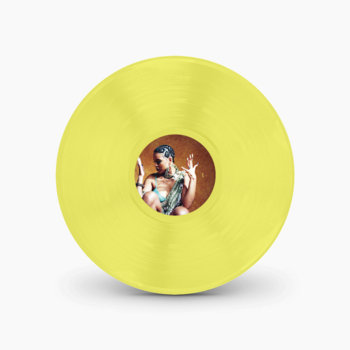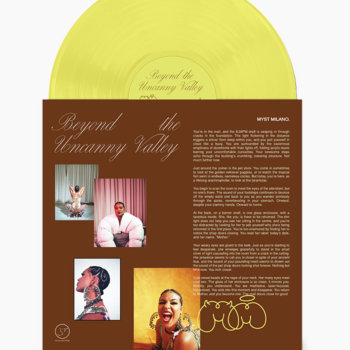 Toronto DJ, and producer Myst Milano had the vision to translate the city's euphoric nightclub scene onto their sophomore album, Beyond the Uncanny Valley. Whereas their 2021 full-length debut, Shapeshyfter, carried a heavier tone due to its tackling of police injustice and racial inequity, BTUV is more dance-focused, thrusting Milano into a post-Club Quarantine world. While contemplating if making themselves palatable to a broader scope of hip-hop and electronic audiences comes from a "place of authenticity," Milano's focus is still very online. On their consciousness lately is the dystopian future of artificial intelligence-based art. "It can learn but only so much—it'll never have a taste for culture or a taste for influence or anything like that because it's not human," Milano says.
On BTUV, Milano takes Toronto dance culture and reigns as tastemaker and turntablist. A collision of Jersey club sounds perfectly accents the "drop low to the flo'" refrain on "No Sleep." Milano's command echoes throughout the energetic "I'm On" twerkfest. Throaty rage arises on "Pressure," a moshpit anthem for Gen-Zers who are a "little restless and angsty" from lockdown. A forerunner in electronic rap, Milano attests to the subgenre's continued ascension through the LP's grit and carefreeness. "Hip-hop has run the chart for years, but I think we are kind of reaching an apex, where the mainstream sounds [don't] have too many other places to go," Milano says. "It's exciting for me to know that what I do is becoming more possible."
-Jaelani Turner-Williams
---
Merch for this release:
Vinyl LP, T-Shirt/Shirt, Cassette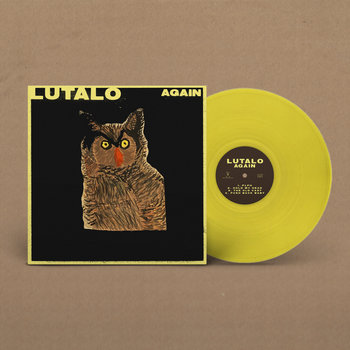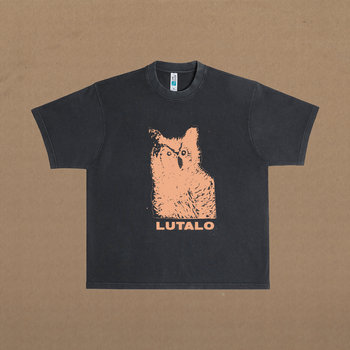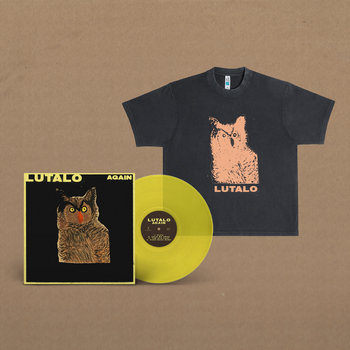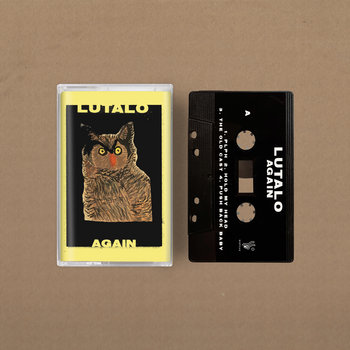 Lutalo Jones, who performs as Lutalo, made his debut with 2022's Once Now, Then Again, and returns now with a new EP, AGAIN, ready to show a different side of himself.
While his debut EP showcases his signature contemplative storytelling with softer acoustic-driven songs, AGAIN represents a new, energetic, darker side of the artist. "This is kind of me training my audience on what to expect of me in the future," he says. "I have more sonic range than just that." Opening track "PLPH," a catchy song led by breakbeat drums and fuzz guitar was actually written around the same time as Once Now, Then Again, but it clearly had a different sound than the other songs, so a second EP was always in the back of Jones's mind, representing two sides of the same coin. The talented multi-instrumentalist—who originally trained as a drummer before he was a guitarist—wrote and recorded every part on the record, and his singular hand is reflected in the close-knit, intuitive feeling of each song. Jones describes his writing process as "very stream of consciousness." Jones really finds his best work is made when he allows ideas to flow through feeling without intellectualization or judgment. In that way, preoccupations with genre, style, or emotional meaning become less relevant. "Everything can be deep if you allow it to be."
-Tasha Viets-VanLear
---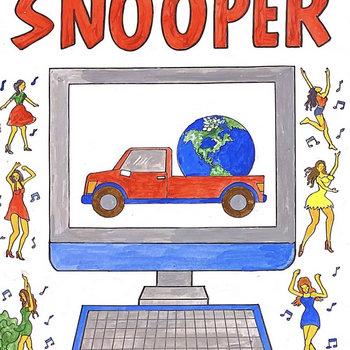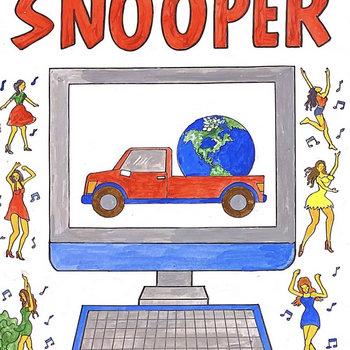 Merch for this release:
Vinyl LP, Cassette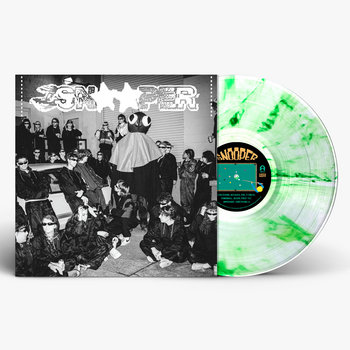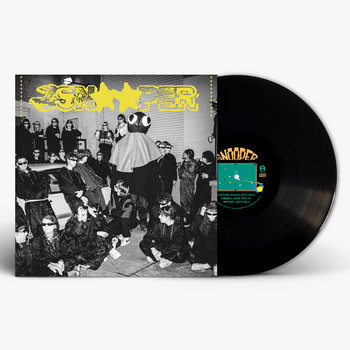 "It was very random that we started playing music together at all," says Blair Tramel, the frontwoman of Nashville-based egg punk outfit Snooper. Originally a joint project for Tramel to create animated videos set to music by her partner Connor Cummins, Snõõper has since morphed into a very real band with a debut full-length, Super Snõõper, and a burgeoning reputation for anarchic live shows. (Think choreography, an arsenal of paper-mâché props, a mosquito mascot roaming through the crowd, and matching tracksuits.) Assembled using tirelessly bright guitars, oddball samples, Tramel's scatterbrained lyrical absurdism, and rapid-fire drumming, most Snooper songs run straight off a cliff before the 90-second mark. It's madness by design. "We were on this Reddit thread that was like, 'What's a band that sounds like shit but it works for them?' And people were talking about us in the thread," says Tramel. "We love that. We feel really seen by that."
-Elle Carroll