SHORTLIST
The Shortlist, January 2023
By Bandcamp Daily Staff · February 10, 2023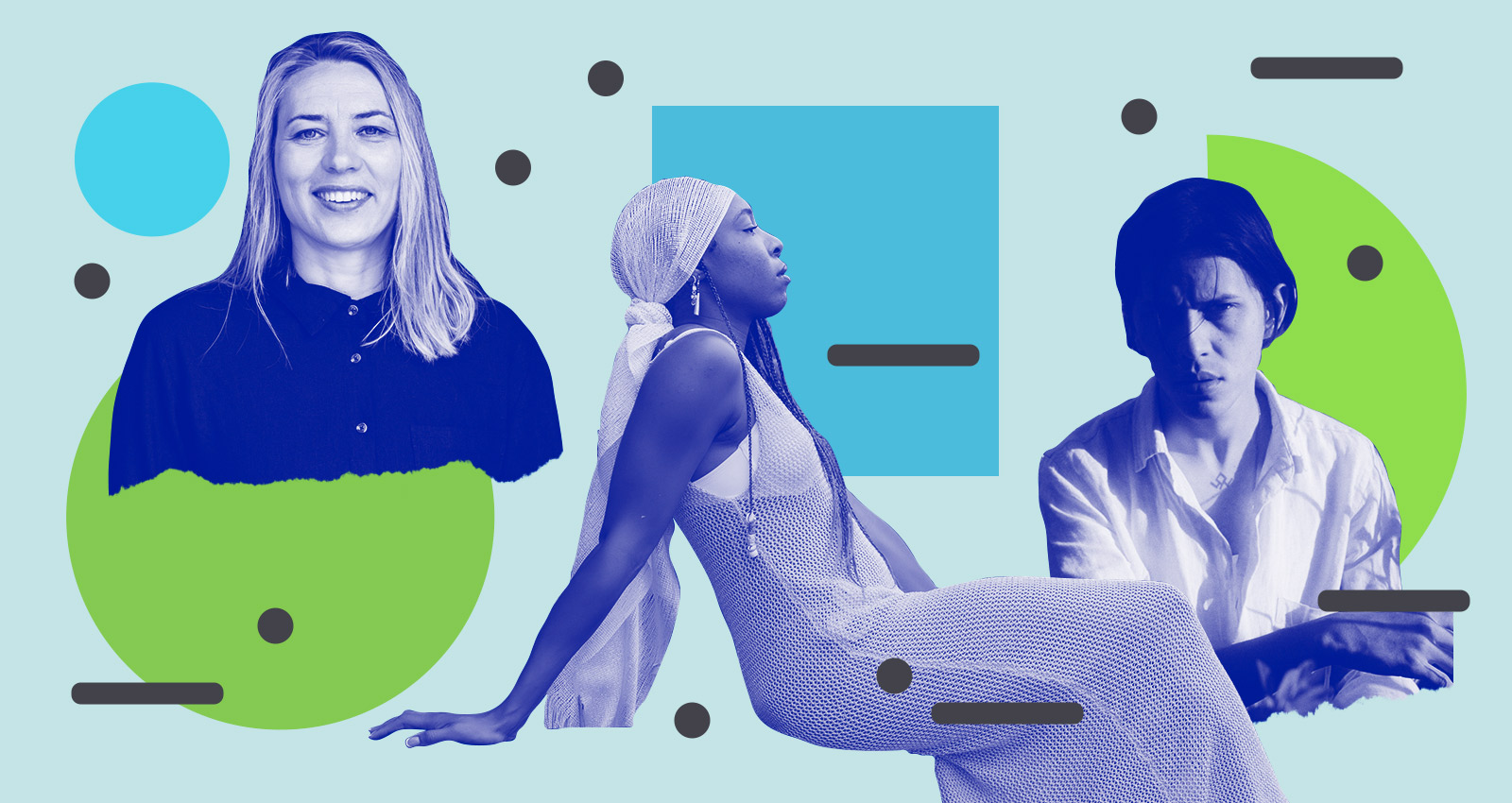 Welcome to The Shortlist, where we introduce you to new artists we think you need to know.
---
Merch for this release:
Vinyl LP
On her album Playscapes, Swedish-Estonian accordionist, composer, singer, and multi-instrumentalist Tuulikki Bartosik carves out new sonic territory for the accordion. "When I started learning classical piano, I felt like I was put in a box, and I didn't like it," she says. "As an artist, I need to have my own voice. There are no classical accordionists who play their own music." In a quest to create sounds that resonated with her soul and "produce music, not just to record in the studio," Bartosik enrolled in a sound engineering course, adding that she, "always had this urge to play with cables but was afraid of making mistakes!" Bartosik's adventurous spirits brings about harmonious compositions, utilizing her unique playing technique. "I layered and textured the accordion, Estonian zither, piano, harmonium, singing, and field recordings from across the globe," says Bartosik of her record. "Making a playground of musical experimentation."
-Christina Hazboun
---
Merch for this release:
Book/Magazine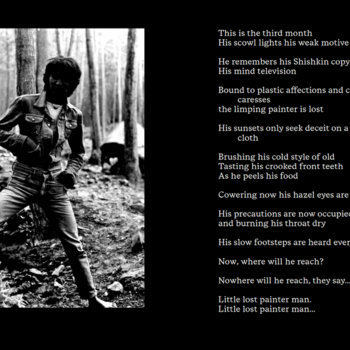 The sonic world of Ruhail Qaisar's Fatima exists at two extremes: On one end, there's the discomfiting quietude of "Abandoned Hotels of Zangsti," with its meditative, eerie oscillations; on the other is the siren-like drone of "Namgang," punctuated by whispered lyrics about hardening oneself against the violence of everyday life. These divergences reflect the poles at which Qaisar lives, splitting time between the Himalayan highlands of his native Ladakh and the busy streets of New Delhi: The album's harshest contrasts were inspired by "the ability to go sit next to a river and have time to myself when I'm back home, but also having no space and being inundated with data and pollution in my face [in New Delhi]," Qaisar explained.
Growing up in the war-torn border state of Ladakh, Qaisar struggled to find a musical community—or even musical equipment—to support his art: Instruments are rendered prohibitively expensive from import taxes, so Qaisar instead used free Moog software to produce sounds from his iPhone. But that isolation also provided inspiration: Outside of the music of Michael Jackson—"Like anybody else in the '90s," he says—he found beauty in the rhythms of everyday life. "I grew up two blocks away from a cremation ground for Buddhist funerals, so all these funeral processions would pass by my house, and I would be in awe," Qaisar says. "And on the other hand, as I come from a Muslim background, the Shia Muslims have this festival of mourning called Ashura, where they beat their chests and flagellate in a huge procession, so you can hear chest beating in unison. It almost makes it so the ground is shaking." These echoes of his and his family's struggles throughout decades of international and domestic conflict haunt the shuddering synths on Fatima: the percussive thumping on "Painter Man," the elegiac horns on "The Fanged Poet." At once a screed against the capitalist death drive towards assimilation and a dirge for his rapidly changing hometown, Fatima is an exhilarating reflection on the rippling psychological impacts of generational trauma.
–
Arielle Gordon
---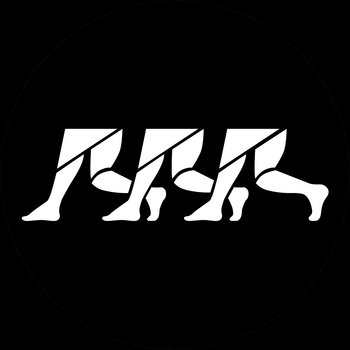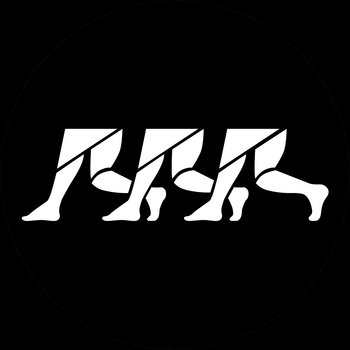 Merch for this release:
Vinyl LP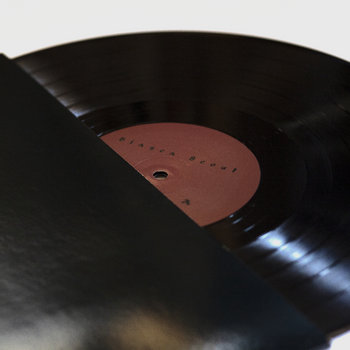 On The Heart of the Anchoress, Bianca Scout illustrates the unsettled and slightly terrifying aspects of a life of sacrifice, using swaths of gossamer sound to paint eerie scenes that feel fantastical. Her music is haunted, made of looping, shimmering organs and whispering voices that evoke yearning and nostalgia. At the core of the album is the anchoress—an imagined character of a medieval-era woman who chose a life of devotion and prayer. Much of Scout's work explores disappearance and discovery, and the anchoress feels like a perfect companion for those ideas. "She's a vessel that is quite tough, supportive, and transformative," Scout says. This ghostly album is just one stop of the anchoress's ongoing journey, though. "It's the beginning," Scout says. "It's like putting the knife in the passing of time and opening something up and being like, 'OK, it will never be the same again.'"
–
Vanessa Ague
---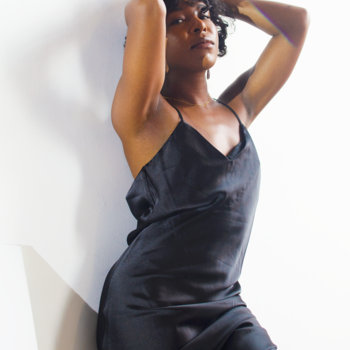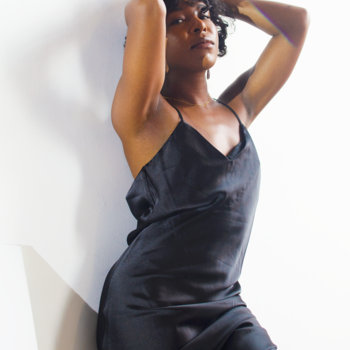 Jasmine Cassell weaves a beautiful love nest on Enim (pronounced en-EEM). Exploring the breadth and depth of various relationships in her life Cassell, along with production collaborators Lee Clarke, Kingsely Ibeneche, and Bennett Kuhn, create a bridge between the sensual and the spiritual. "I have been asking for certain things [from] love, but how am I even showing that to my own people? Am I giving what I'm asking for," she says. Her rhythmic vocals on "Things Change" add to the percussive momentum while soothing bossa nova on "Speechless" support her cloud-like tones. Enim's lesson? "We're all out here learning together: everyone's going through something. But it's up to you to face yourself in the mirror, take accountability for your own actions, and move forward," she says.
-Mercy Kassa
---
Camden, New Jersey-based singer, dancer, and guitarist Kingsley Ibeneche is a singular talent who pulls strength from the people around him. For last year's Udo, Ibeneche enlisted the help of multi-instrumentalist Lee Clark and musicians Bennett Kuhn, Simon Martinez, Nappy Nina, and others to craft a gorgeous album of playfully experimental soul music. "Udo is where my father is from in Nigeria. The name means 'peace upon the village.' I've been very interested in the idea of peace in my body and in my community. I kind of see myself as a lone wolf, so I've been trying to tap into those things," says Kingsley. With rich and tender songs like "So Kind" and "Sanctuary" from 2019's Realms, Ibeneche's music digs deep into the furthest depths of human longing in search of connection.
-John Morrison