SEVEN ESSENTIAL RELEASES
This Week's Essential Releases: Miami Hip-Hop, Funk-Soul Breaks, Post-Punk and More
By Bandcamp Daily Staff · February 14, 2020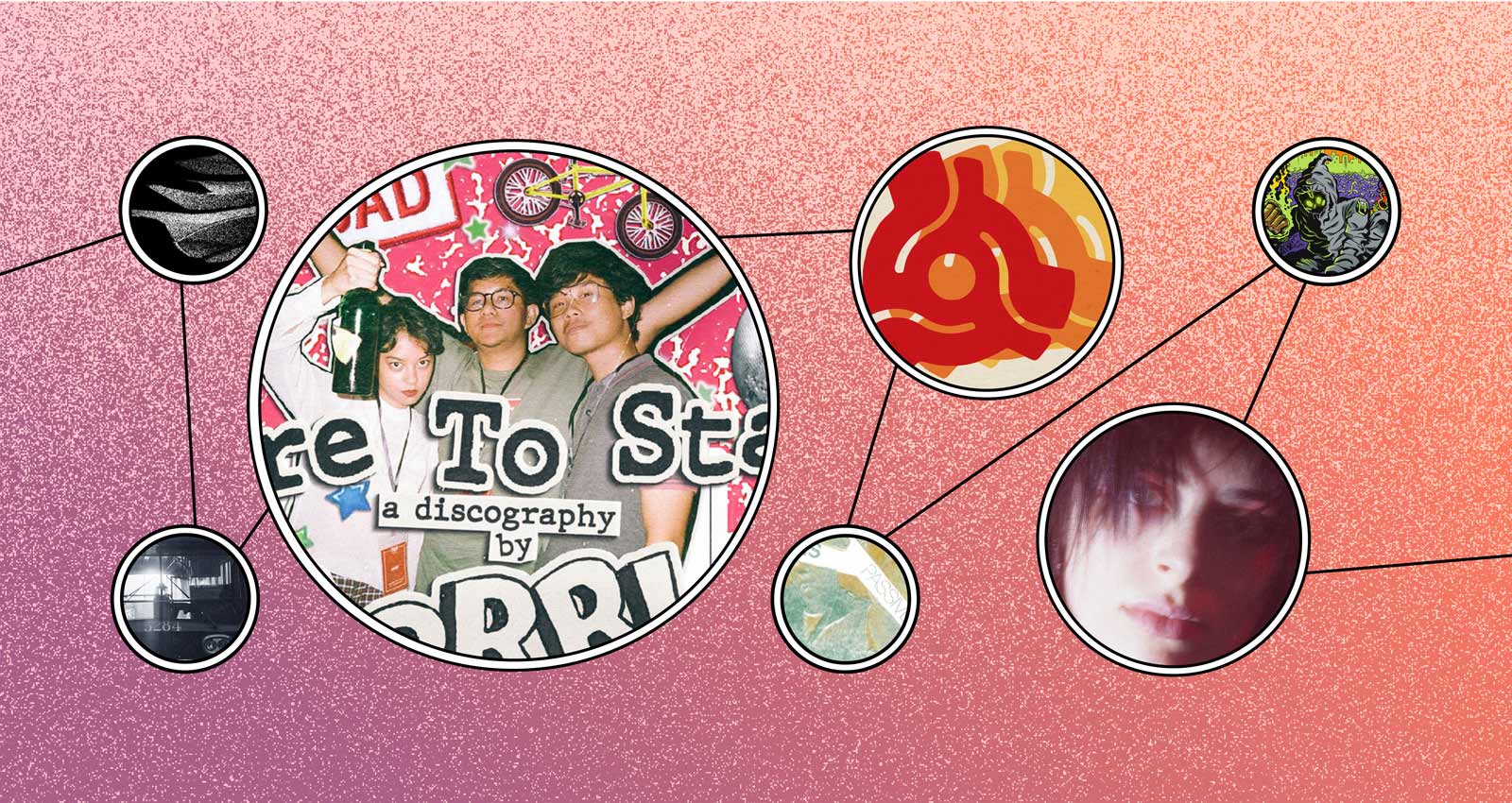 Welcome to Essential Releases, our weekly roundup of the best music on Bandcamp. Each week, we'll recommend crucial new albums that were released between last Friday and this Friday, plus pick an older LP from the stacks that you may have missed.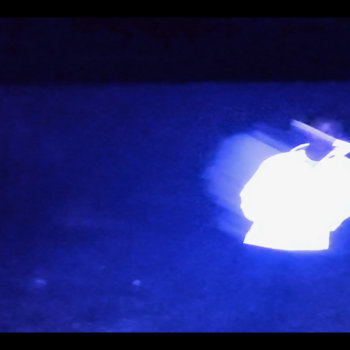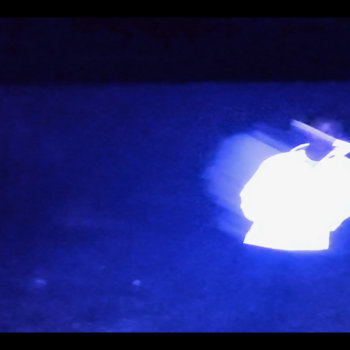 Merch for this release:
2 x Vinyl LP, Compact Disc (CD)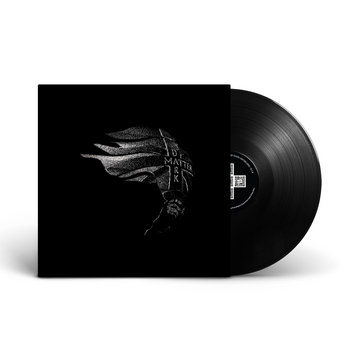 Even as UK jazz became popular in 2017, there was always a sense that percussionist Moses Boyd never wanted to be a jazz drummer. Not that he wanted to sidestep the genre, but his music pulled in so many sounds that you couldn't really call it jazz—it was something else: grime, electronica, but all still very much his. Boyd's new album, Dark Matter, continues that path. Mixing Afrobeat, tropical dance, and bounce beat, the bandleader steps further away into his own realm. After all these years, Boyd can no longer be tied to one genre: he's a drummer who sometimes plays jazz.
Denzel Curry / Kenny Beats
UNLOCKED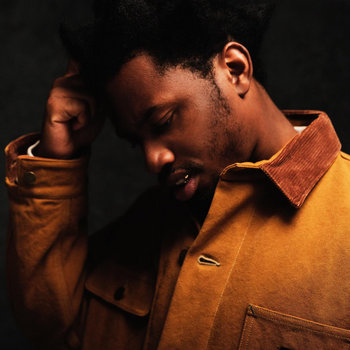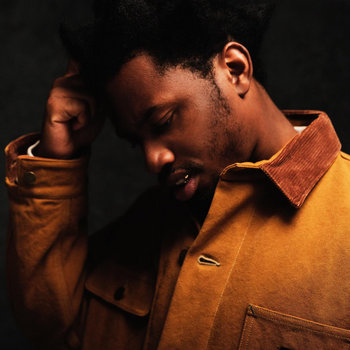 Merch for this release:
Vinyl LP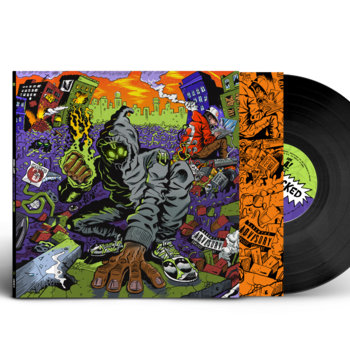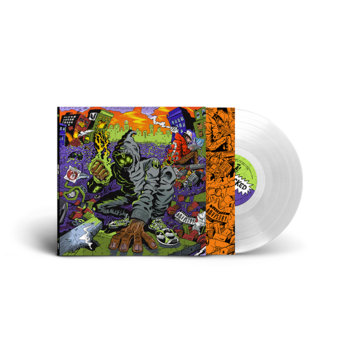 If you're a fan of hard-hitting hip-hop, know this: Unlocked, the collaborative full-length from rapper Denzel Curry and producer Kenny Beats, is an absolute monster. Whereas Curry cut his teeth as a member of Raider Klan, a South Florida group indebted to Memphis circa the '90s, Connecticut-born Kenny came to prominence in the EDM scene, and later as a producer for Vice Staples, Rico Nasty, and more. They may come from different backgrounds, but on Unlocked, they speak the same language: a lexicon of menacing boasts, deadpanned disses, and grim-sounding beats, with a chaotic cadence that keeps the songs interesting.
"Take_It_Back_v2" starts off with a scuzzy verse from Curry delivered in a venom-soaked, slow-dripping drawl. Then, Kenny throws some pitch-shifted chipmunk prattle into the mix, breaking his partner's line of tension by way of good old-fashioned tomfoolery. On rowdier cuts like "DIET_" and "'Cosmic.'," the rapper claims that whimsy for himself, demolishing Kenny's trunk-rattling backdrops with raving, punch-drunk flows reminiscent of golden-era ODB. Absurd, catchy, and boasting kickass artwork to boot, Unlocked is destined for frequent rotation. Curry and Kenny are just good like that.
Merch for this release:
Vinyl LP, Compact Disc (CD)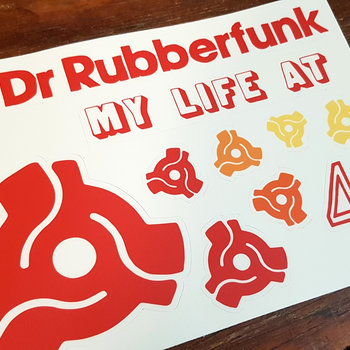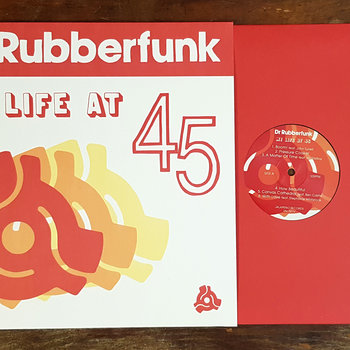 Paging Dr. Rubberfunk: we've got some very sick grooves on our hands. Seriously—Simon Ward's toe-tapping, guest-packed My Life at 45 LP is a genre-hopping dance party that's as sophisticated as it is infectious. (My sincerest apologies, I had to get those puns out somehow.) Expanding upon the group-effort-approach of his previous albums and recent singles (one third of which appear on this record), the UK producer powers his laidback beats with a deep, diverse roster of guests, including British soul singers John Turrell and Izo FitRoy, seasoned jazz saxophonist Ben Castle, and Emmy-award winning keyboardist Jim Oliver, among many others.
Like any good doctor operating without a medical license, Ward has an intense attention to detail, especially where arranging is concerned. The instrumental tracks, in particular, are direct testaments of that strength; on "Pressure Cooker," he sets up an exchange between scratchy guitars and fluttering synths flecked with a crisp funk backbeat, all the better to sweeten the contrast. The songs with vocals, like "Canvas Cathedral" and "A Little Blahzay," excel on account of a similar, singular focus: the human voice, preserved in high fidelity in order to ensure even higher spirits. Dr. Rubberfunk can't fix my addiction to puns, but he's certainly cured my end-of-the-week doldrums.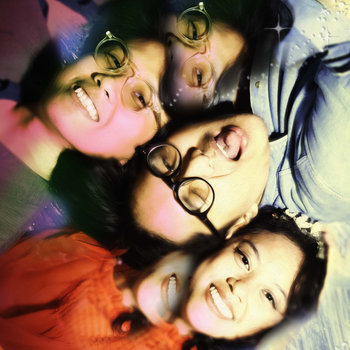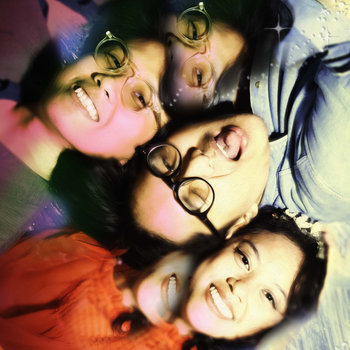 Merch for this release:
Vinyl LP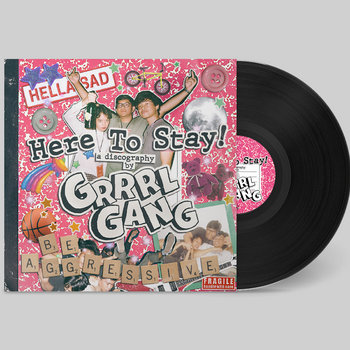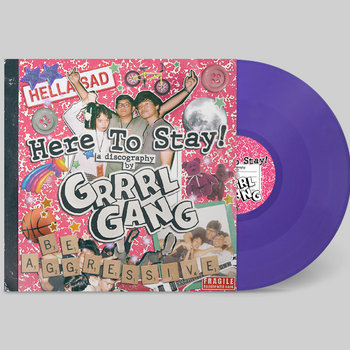 Like the box of Valentine's Day chocolates you're not going to get because you're a sadass shut-in, Grrrl Gang's delightful Here to stay! is one toothsome surprise after another. The Indonesian indie pop group have all the happy hooks, thrumming guitars, and youthful pep that has fueled their chosen style of music from originators like Marine Girls and the Pastels, through to '90s "Teen-C power" purveyors Bis and, in this century, Peach Kelli Pop and labelmates Say Sue Me, although Grrrl Gang pepper their jangly tales of lovesickness and thrill-seeking with a bit of riot grrrl toughness and a touch of cheeky masochism. "Be aggressive, fuck being passive!," goes the rah-rah bridge on sticky-icky highlight "Pop Princess" as vocalist Angeeta Sentana begs to have her heart broken in the chorus. Grrrl Gang's light use of auto-tune might feel a little weird on the ears at first but, as a sonic tool not really used in indie pop, it adds something distinctive to an often-homogenous genre and is therefore very punk. Top marks for these cool kiddos.
Merch for this release:
Vinyl LP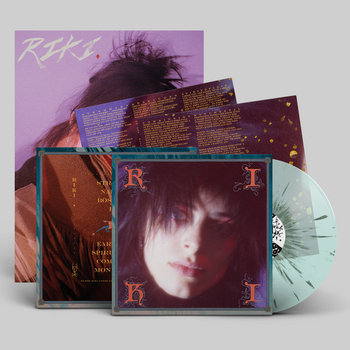 Here's a hot take (backed up by music history): though guitar rock and electronic pop are often framed as oppositional, they've always had a porous veil between them. Goth has always been a particularly stark illustration thereof; hell, Joy Division became New Order in 1980, and it's not as if one group erases the other's legacy, or aren't sometimes played side-by-side in the same club. Niff Nawor, aka Riki, knows this well; she spent the first half of this decade in the excellent "dark punk" group Crimson Scarlet; she ventured off on her own as Riki in order to explore her synth-pop side, releasing the stellar "Hot City" single in 2017. 
Riki is her first full-length, and it's chock full of hits. There's the first single, the sparkling "Napoleon," which could have been played at Danceteria; it has hints of Italo disco in its drum programming (and isn't afraid to be as delightfully campy as that subgenre is at its best, literally starting with a horse's neigh). There's "Böse Lügen," which clearly nods to Neue Deutsche Welle. There's the earworm "Earth Song," essentially a goth-punk song wholly synthesized. And there's the extra-lugubrious "Come Inside," with its woozy pitch-bent synths and tempo just a hair slower than one might expect, which feels like Pure Pop for Depression Brain. That one's followed up by the majestic, romantic "Monumental," which closes out the album in fine form, with a twitchy beat and a cresting, layered vocal melody that really shows off how dreamy Nawor's pipes are.
Stretch and Bobbito + The M19s Band
No Requests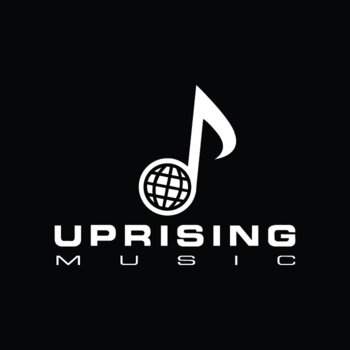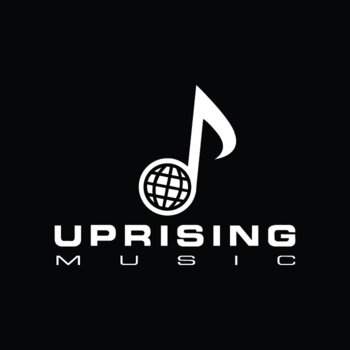 Merch for this release:
Compact Disc (CD), Vinyl LP, Cassette, 7" Vinyl
No Requests, the debut album from Stretch and Bobbito, is a fun ride through the soul, Latin, jazz, and reggae that the legendary radio and club DJ duo have collected. With the backing of the M19s— the duo's handpicked band of world-class musicians—Stretch and Bobbito have reimagined a diverse cross-section of classics. Album opener, "Anna from Woohside," samples from five iconic '90s-era hip-hop beats, creating a medley that beacons listeners directly to the dancefloor. The duo rework The Maytals's heavily sampled, "Festival Song (Bam Bam)," and breathe new life into a song that has been a fixture since the 1960's. A snippet of an interview of  Stevie Wonder serves as the intro to the duo's rendition of Wonder's "If You Really Love Me." The album ends with an horn-heavy cover of Womack & Womack's "Baby I'm Scared of You." The album's liner notes say that the tracks one goal is to "groove," and that is the truth.
Back Catalog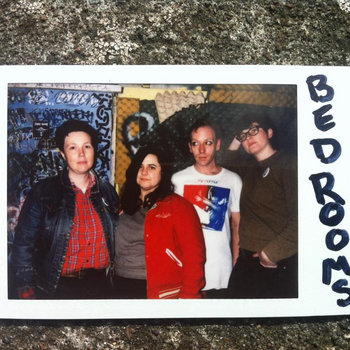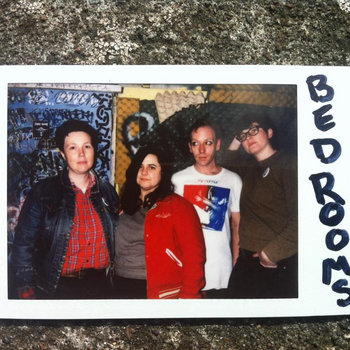 Merch for this release:
Vinyl LP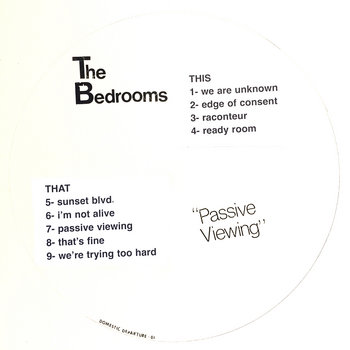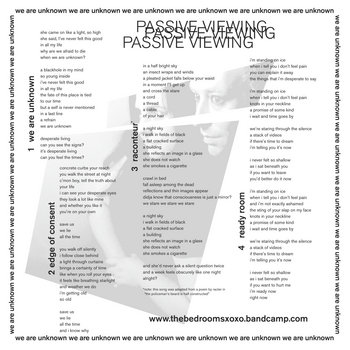 Mysterious Portland group The Bedrooms's Dystopia Today is an overlooked favorite from 2018, and a few of the tracks from that more lo-fi release make an appearance on the band's glossy new full-length, Passive Viewing. The old tunes and a bunch of new ones have been given a studio polish that cleans up their formerly caustic clang and lets the proverbial sun shine brightly on the Bedrooms' gothier side, but make no mistake: this is still a thoroughly doomy take on post-punk that's got that damply depressive, indoor kid edge particular to the Pacific Northwest, with a smokey romanticism augmented by powerhouse vocals, flinty guitar lines, and flickering synths.