SEVEN ESSENTIAL RELEASES
Essential Releases, October 22, 2021
By Bandcamp Daily Staff · October 22, 2021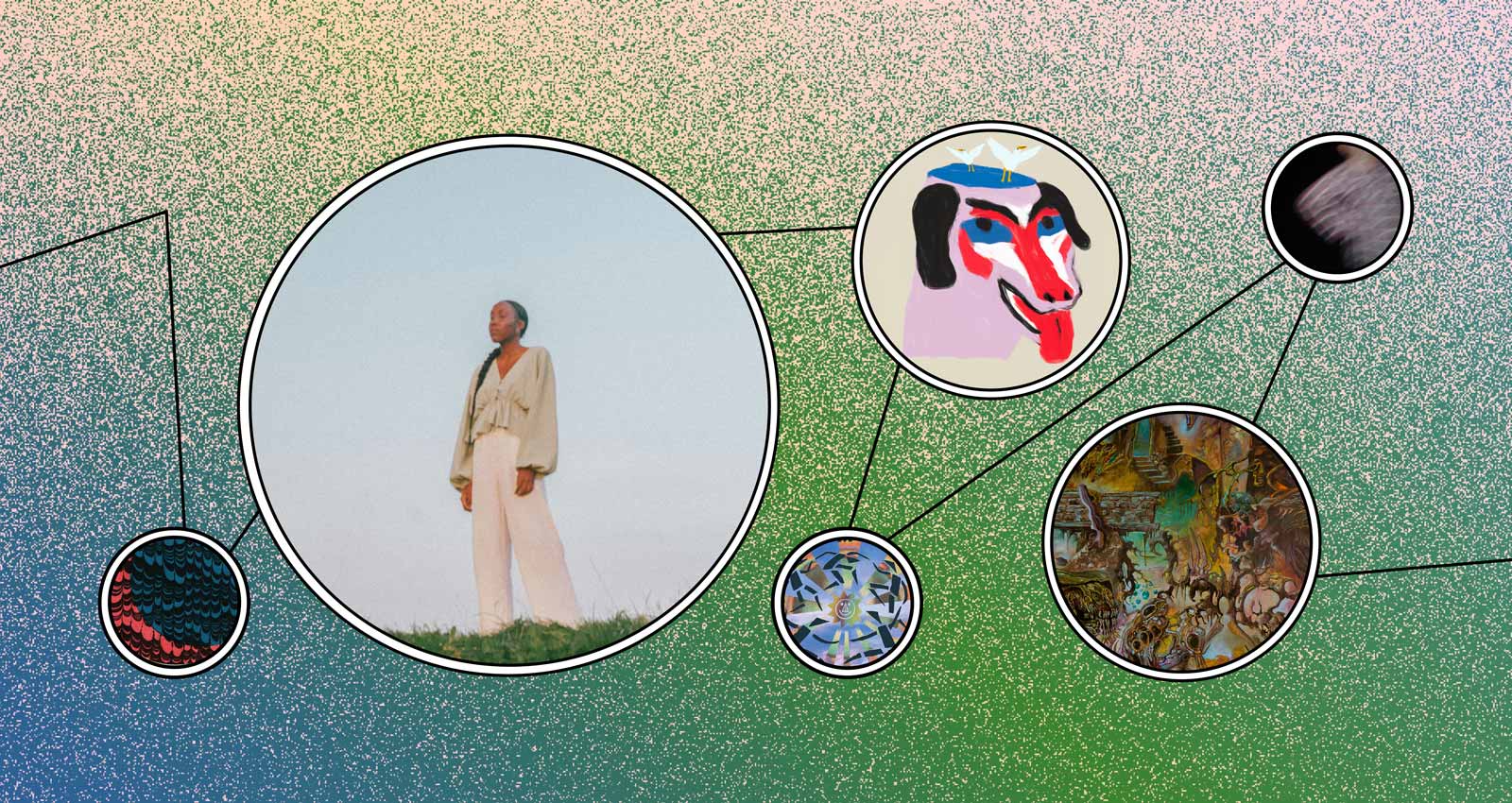 Welcome to Essential Releases, our weekly roundup of the albums that we can't stop playing, and that we think you need to hear.
New Zealand's Campbell Kneale is, I believe, one of the relatively unheralded musical geniuses of our time. I first became familiar with his work as Birchville Cat Motel in the early 2000s (later Our Love Will Destroy the World), drone work that felt monumental and all-encompassing, capable of blistering noise and crafty subtlety. He's part of drone-metal trio Black Boned Angel and experimental outfit Ohm, among many other collaborations, and his personal aliases, Brilliant Swords among them, are legion. Most artists who are as prolific as he is suffer for quality; Kneale applies a thoroughness, richness, and precision to everything he does. Brilliant Swords is pure Hüsker Dü worship, executed with that Kneale flair (he plays all the instruments!)—taut, punky indie rock shot through with nervous energy and packed with hooks. Everything Anywhere Anytime is his latest under that project, arriving with zero fanfare this week, and it contains five sublime gruff, blown-out punk-pop tunes cut separately and also mixed the way they would be as a 12-inch. They're all so good it's hard to pick favorites, though I'm partial to the title track and "Imaginary." It's hard not to listen to this alone and be stunned by how good it is (what one-man band sounds like this?) but viewed as a part of Kneale's enormous and incredible oeuvre, that argument for how special he is and how worthy of praise only grows.
Merch for this release:
Cassette, Vinyl LP, Compact Disc (CD)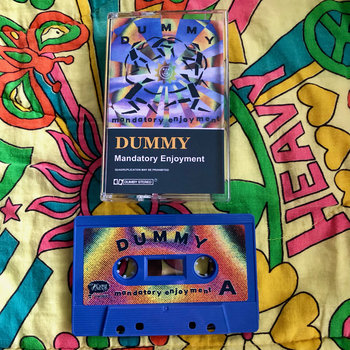 There's so much going on throughout Mandatory Enjoyment, the exceedingly musical full-length debut from L.A. group Dummy, that it's tempting to just start listing all the genres, records, and vibes swirling around in this collection of songs in order to describe it. Yet that would be selling short what a monumental achievement the LP actually is, as any band can imitate something that's been done before, while it takes a truly engaged group of musicians to synthesize their influences (Stereolab! Can! Japanese new age! Jangle pop! Shoegaze! Blur!) into a work that can stand on its own while withstanding the weight of its progenitors. Even with so many identifiable moving parts, Dummy's mix of dissonance, psychedelic pop, and bleep boop avant-garde feels natural rather than nostalgic and unfocused, and though there's a lot of weird ambient and experimental shit going on, the record does at least one or two genuine "hits" that live in the realm where sunshine pop meets Brit Pop. But let's just dispense with the references and call Mandatory Enjoyment great rock music, which it is. Easily one of the year's best records.
Porto Geese
Duck
Merch for this release:
Vinyl LP, Compact Disc (CD)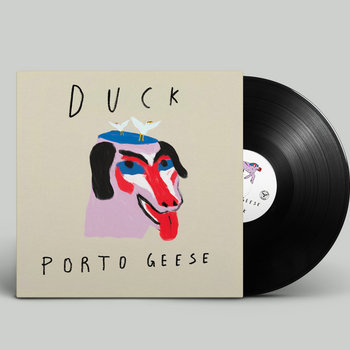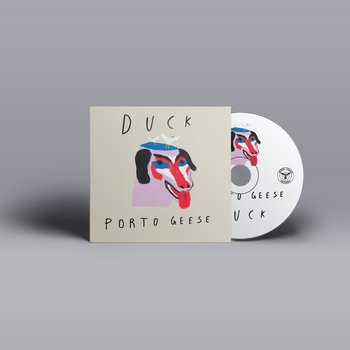 The new album from Oslo group Porto Geese is called Duck, and it contains songs titled "Whale on a Horse," "Algiri Geese," "Flower," and "Dog" and, if you never pressed "play" on it, that fact along with the primary-school-style cover art might lead you to believe they sound like some Moldy Peaches-esque cutesy-folk nightmare. Well, think again. Duck is the sound of Big Black reinventing itself as a shoegaze band—thick, tarry riffs crashing like dark waves against the hammering drums and unnervingly dead-eyed vocals of Joar Renolen. If you like, like me, want your music to sound like a waking nightmare, look no further: In the chorus of "Fuckitthen," drummer Lars Hagensen kicks the song up to a panicked gallop, Halvor Eggen's bass groans queasily, and the guitars of Bendik Øvrelid and Mathias Østrem take turns lunging at each other's throats. "Also Void" has the same marauding velocity as early Sonic Youth, the fanged guitars tearing away at the edges of the song as Renolen rattles off the lyrics as if he's in a trance. Everything on this record sounds submerged: even when the songs are racing by at light speed, there's a kind of "caked-on gunk" in every corner of them that makes all of it feel like malicious quicksand threatening to swallow you whole. Apparently, what's good for the Geese is total destruction.
Merch for this release:
Vinyl LP, Compact Disc (CD), Cassette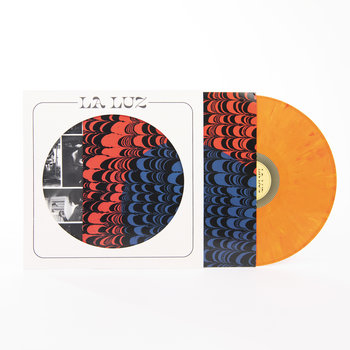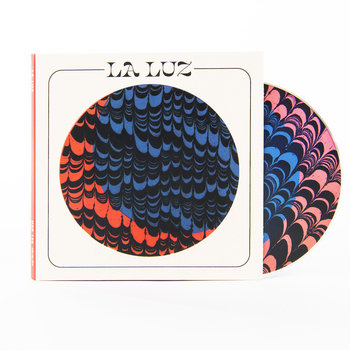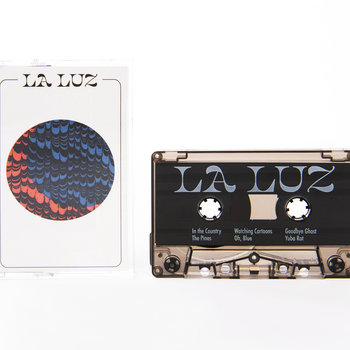 (Full disclosure: I wrote the press bio for this album. However, anyone who's followed my writing in the past few years already knows I'm a massive fan of La Luz, and I just couldn't let the week go by without writing about their new record. Okay, now that's out of the way!)
La Luz has always been a band with a taste for the weird, though until now it's manifested as a creeping sense of something sinister hovering around the edges of their shimmering guitar rock. On La Luz, this uncanny quality shifts from being metaphorical to naturalistic, and the music becomes even more psychedelic in the process—after all, what's weirder than real life? If 2018's Floating Features wafted about in a spooky but inviting dream world, La Luz is firmly planted in the garden of earthly delights; and there is so much to delight in, as evidenced by Shana Cleveland's kaleidoscopic lyrics brimming with picturesque imagery: blooming poppies, fields of stars, silver snakes slithering, drops of morning dew, a cathedral made of light. With help from producer Adrian Younge and his L.A. studio full of vintage analog equipment, the band has scattered La Luz with textural embellishments that twinkle like fireflies or buzz like cicadas—galactic synthesized keys on "In the Pines," clanging bells and creepy rattles on "Metal Man," ghostly fingersnaps on "Down the Street." Yet La Luz is also the band's most peaceful record, suffused with a sense of harmonious acceptance rather than a yearning to be set free from this mortal plane. "I am here on earth to love you," sings Cleveland on the penultimate track. It's as tranquil a sentiment as this hitherto restless band's ever expressed, but then they close out the show with an eerie instrumental stomper called "Spider House," just in case you forgot: this is La Luz. 
"Who says I need to do anything? I can just breathe, take it all in," sings Ego Ella May on the vast opener "Breathe". FIELDNOTES is a four-song offering from May that was written during the Covid-19 lockdown. Working with producers Geo Jordon and Flwr Chyld, May wrote four songs that encapsulate the various feelings of that uncertain moment. May's velvety voice pairs well with the woozy and airy jazz and soul-influenced production that makes this succinct project feel spacious. My favorite track is the heavier "I Feel Something" where May's plush voice glides over bass and guitar. "Why should I worry when I'm just a speck of dust," May asks on the closer, "Speck of Dust". It's a reassuring existential question that is an apt closer to a project about surviving uneasy and unpredictable times.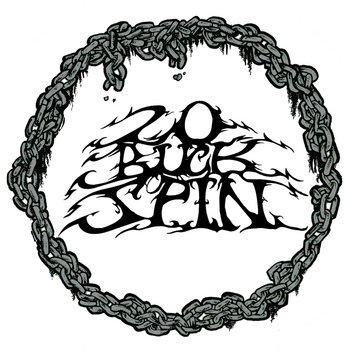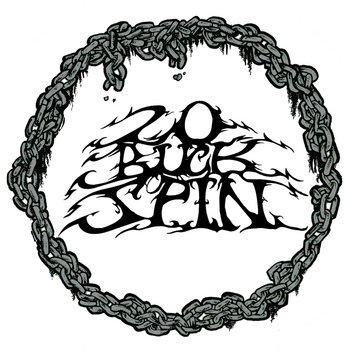 Merch for this release:
Vinyl LP, Cassette, Compact Disc (CD)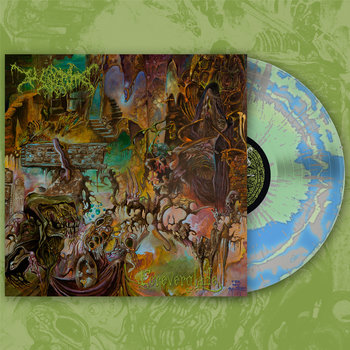 Phantom Slaughter, the main entity behind the incredible Florida funeral doom band Worm, described the latest single from his new album as, "An homage to the early days of the legendary Peaceville Three," and if that description piques your interest, then you are the prime audience for the sunning Foreverglades, a record that traffics in the same general gothic gloom as those earlier bands, but with an even deeper sense of nihilism. Worm began as a black metal project, and Slaughter has carried that sense of violence into this new project. Where other funeral doom bands like Bell Witch strike a tone that's almost elegiac, Foreverglades instead feels populated by gargoyles—a musical reflection of Brad Moore's Francis Bacon-y cover art. The songs are inlaid with ear-catching detail—haunting synth passages, silvery melodic guitar leads, moments of sudden, striking melody—and often swing on a dime from slow, doomy trudge to death metal gallop. That you can't see the changes coming is just one of the things that makes the record so gripping. The other is the strange sense of spaciousness, the way the eerie keys and soaring solos offset the churning riffs. It's like a vast, dark field with vultures circling overhead; at any moment, they might swoop down and attack.