SEVEN ESSENTIAL RELEASES
Essential Releases, June 23, 2023
By Bandcamp Daily Staff · June 23, 2023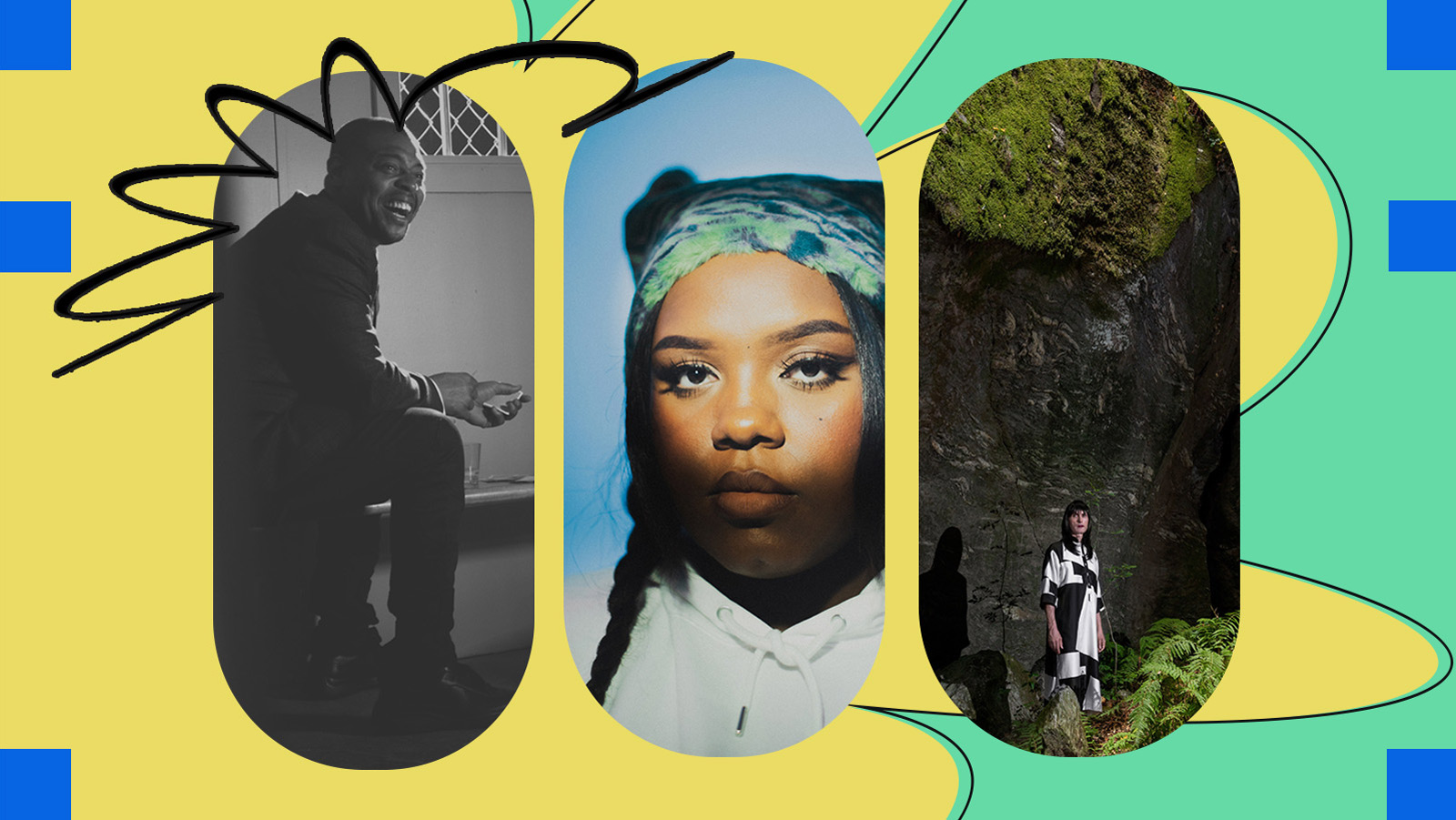 What the Bandcamp Daily editors are listening to right now.
Merch for this release:
T-Shirt/Shirt, Vinyl LP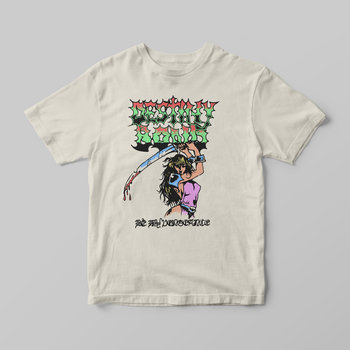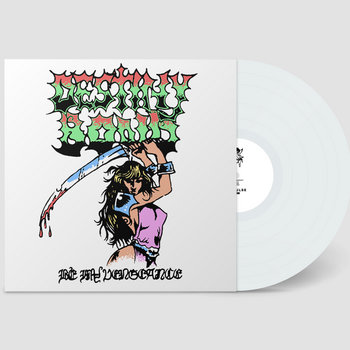 It's the same in music as it is in society. You can try to burn everything down, but no amount of brute force or individual will can sustain the pyre for long — at least not without backup. Measurable growth, whether as a scene or a civilization, requires sustained, collective action: establishing and reclaiming safe spaces, asserting boundaries, drafting petitions, or in Destiny Bond's case, empowering marginalized groups (especially the trans community; several members identify as trans or nonbinary) by way of kick-ass hardcore. On their debut album Be My Vengeance, the Denver punks pitch a band, wide tent encompassing twitchy jangle-rock ("Losin'") Dinosaur Jr.-y grunge ("Harmony"), and mandolin-infused rangers ("Headspin"). The most impactful track, though, is "Blood Chokes," a cathartic celebration of trans resilience and found family: "This is for all the trans kids," Cloe Madonna declares, "You're mine, you're mine / On my heart all the time." Elaborating on the pit call via email, the front woman explained, "I felt the need to explicitly make it known that Destiny Bond is made up of trans and cis people who will do everything to make sure trans kids have a space with us — especially now, as they face such hateful backlash across the US and worldwide." Their sound might be skew a bit rowdy and unkempt now and then, but make no mistake: Destiny Bond's got serious spirit. As a collective, there's no stopping them.
MATTHEW FOHDH x Butter and Salmon
FOHDH
Merch for this release:
Vinyl LP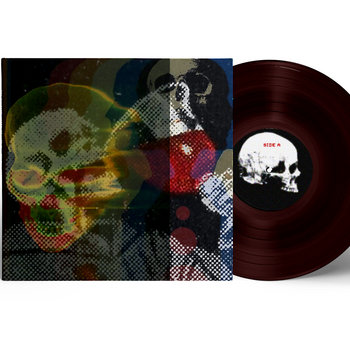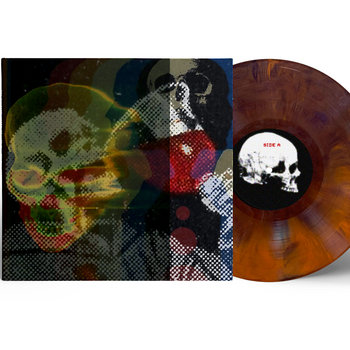 When we last heard from new Grilchy Party signing Matthew, it was with the surprise Valentine's Day release of LOVER MAN CAN, a tribute to Philly Quiet Storm R&B ornamented with lush strings and starry-eyed vocal samples. The mood on new full-length FOHDH is…different. The landscape across the album is as barren as a burned-out city, its brief songs—most of them clock in just north of a minute—consist of percussion so sluggish it feels like its stalking you and stray samples of keyboards, trumpets, and vibraphone, all of which blow around like stray newspaper in an alleyway in the dead of night. This feels purposeful: Throughout FOHDH, Matthew inhabits a city overrun by decay, his grim delivery documenting tales of violence and despair. The brevity of the songs, and Matthew's narrative economy, make each track feel like an old penny dreadful: skeletal tales of horror that cram maximum chills into minimal space. There's a sense of weary resignation to tracks like "NBC's Chris Angel," the wobbly bass and choral vocals hovering like phantoms above Matthew's gravelly voice; at times it plays like a chopped & screwed version of Only Built 4 Cuban Linx, the same tones and scenes playing out at a fraction of the speed. But comparisons to other works short-sell FOHDH's status as one of the starkest and most gripping hip-hop debuts of the year, a record that is proudly unvarnished and ruthlessly committed to its singular vision.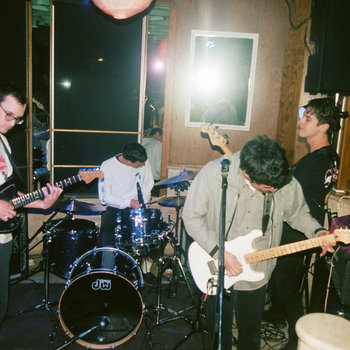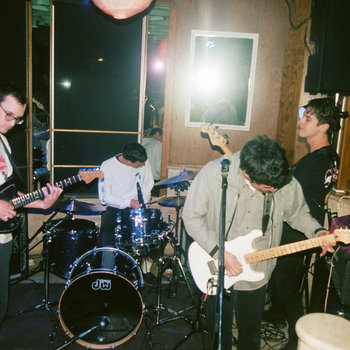 Merch for this release:
Vinyl LP, Cassette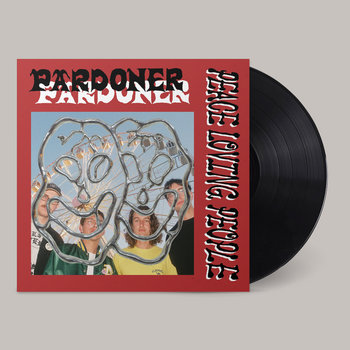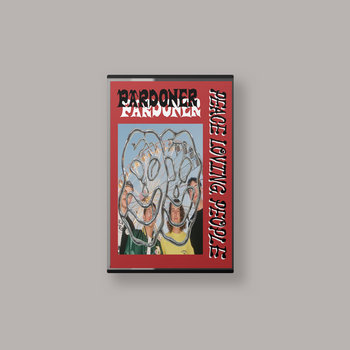 One hates to ascribe any seriousness of purpose to a Pardoner record in the likely event that one is reading into the music something that is not only not there, but is actually just a huge joke (on you); however, it seems to me that the Bay Area band's latest, Peace Loving People, is mostly concerned with the idea of freedom and the many ways one might aesthetically signal that they are, in fact, free: wrapped in a flag, partying in the desert while adorned in turquoise jewelry, sewing a "rock punk" patch on the crotch of your jeans, etc. All of which are bad and wrong! Well, okay, maybe it's not exactly a total joke—"we're all peace loving people," after all—but there's still a clear connection being drawn between fuck this, fuck that, fuck me, and fuck it all that's as distinct as the ones being drawn between Polvo, Helium, Pavement, and Black Flag on this record. But just when you think you've got Pardoner pinned down, singer Max Freeland frankly admits that being a hater is more artistically fulfilling than not being a hater because "that's a short song." Ah, fellas, never change!
Merch for this release:
2 x Vinyl LP, Compact Disc (CD)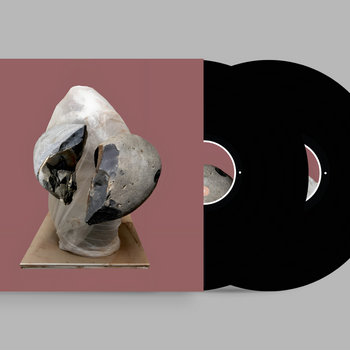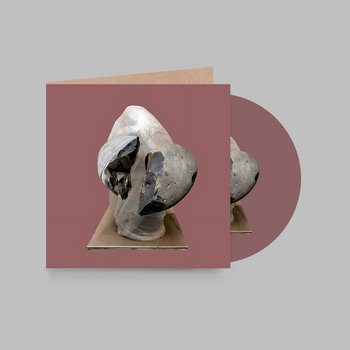 For the last several decades, under different project names and guises, Seth Horvitz has been making electronic music that pushes and prods at different boundaries and norms—collapsing the academy into the dancefloor (he is a Mills College graduate), interrogating gender (Rrose, his current project, is named for Marcel Duchamp's female alter ego, and he similarly presents as genderfluid while performing), and constantly experimenting with techniques and approaches to making contemporary techno. Please Touch, his latest solo LP, plays with organic interdependence; core sounds are fed into matrices of programming so that changes to one element affect the entire ecosystem. As such, it has an awfully biological feel for a techno record. While a lot of techno mirrors the intimate patterns of the human body, Please Touch feels like an alien terrarium. On "Rib Cage," the persistent beat transforms into a shuddering sound, shifting from something that sounds like the flutter of dragonfly wings to the knocking of a car engine in trouble. The warbles, whistles, and whirrs of "Feeding Time" suggest curious animals going about their business in a windy desert environment. "Spines" has a humid feel, with crackling reminiscent of a late summer electrical storm, and a discordant melodic element, like jangling windchimes tuned badly, that carries an ominous weight. These are fantastic miniatures, vivid in their wordless imagery, that highlight Horvitz's patient compositional strategy and reveal even greater detail with repeated listening.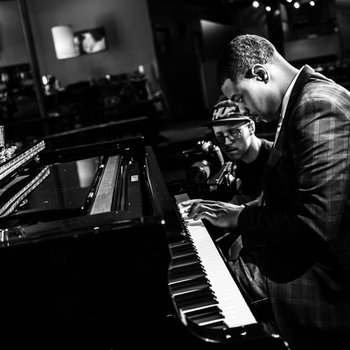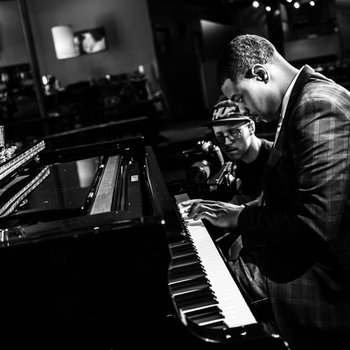 Merch for this release:
T-Shirt/Shirt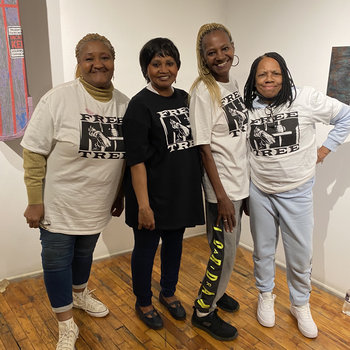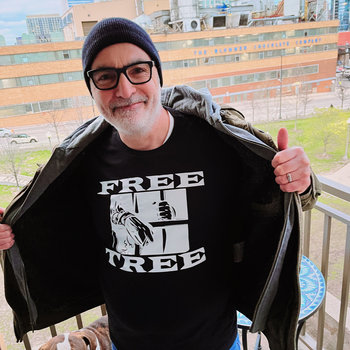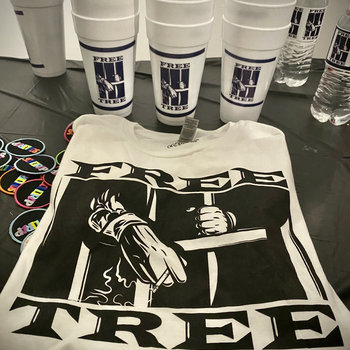 Recorded in the 39 days before he began a three-year prison sentence, FREE TREE presents the Chicago rapper Tree at his most unguarded. "I coulda been a rapper, I coulda been a rapper," he laments over gospel-y keys on album opener "I Should've Could've Would've," adding ruefully, "I was good at it, actually." And while he doesn't dwell on the reason for the album's urgency, every song seems driven by a "say it now and say it fast" approach. Halfway through the breezy "Tye Told Me Cut Out All This Singing," he declares, "They talk about Griselda? I'm better than whoever," and then—seemingly spur-of-the-moment—adds, "I'm about to go to jail for it!" "10 Mach 11's" tweaks Biggie's "Come On," flooding the backdrop with thick funk synths and a crackling drum track as Tree rattles off praises to his crew, shores up his c.v. and decimates hip-hop imposters. "Benz" rides a vintage-era Southern bounce beat that Tree joyously tops with one of life's few truisms—"You want a Benz/ He wants a Benz/ I want a Benz"—and sells it with giddy conviction. That Tree mentions his incarceration only fleetingly is to the album's benefit, saving it from the kind of icky repentant moralizing centrist listeners might expect from a record like this. If the album's context clues are accurate, then Tree is going to jail on a drug charge, and I think we can all safely say that there is healthy room for debate on exactly how grievous that infraction really is—never mind how it contributes to larger problems with the United States prison industrial complex. Save the two songs that bookend it, FREE TREE is loose and breezy and funny and spontaneous—and an album that hopefully signals not the end of a rap career, but rather a temporary pause. As Tree himself put it: He's good at it.
Waterbaby
Foam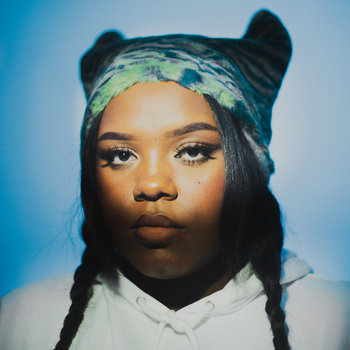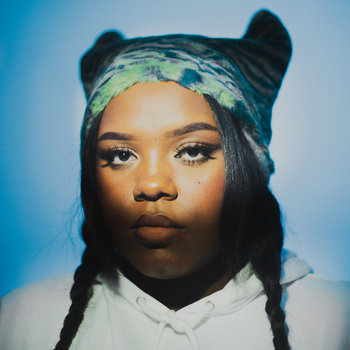 Waterbaby, born Kendra Egerbladh, makes lowkey music that falls on the spectrum between lo-fi indie and lush R&B. The Swedish singer's debut EP is a treat of fun lyrics and blissed-out production. My favorite track is "911" where Egerbladh somehow turns the "whee-oo" of emergency vehicles into an infectious hook. "Call me when you need someone, I could be your 911," she sings. Another favorite is lead single "Airforce blue" which pairs Egerbladh's autotuned vocals with bedroom pop production. The project ends with the sweeping "Wishing well" where she sings about unrequited love over glistening piano keys: "So why don't you need my love? / I want you to need my love." The song, and the EP, end on a quick note giving the listener a hard stop. WIth themes about love and loneliness, Egerbladh's songs both break you and build you back up.