SEVEN ESSENTIAL RELEASES
This Week's Essential Releases: Metal, Soul, Hip-Hop, Electronic & More
By Bandcamp Daily Staff · June 23, 2017
Welcome to Seven Essential Releases, our weekly roundup of the best music on Bandcamp. Each week, we'll recommend six new albums, plus pick an older LP from the stacks that you may have missed.
Merch for this release:
Compact Disc (CD), Vinyl LP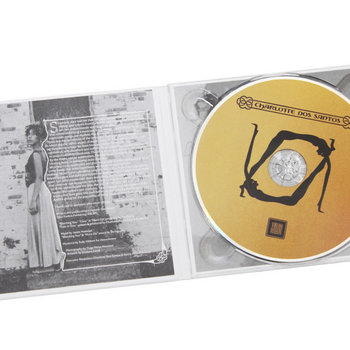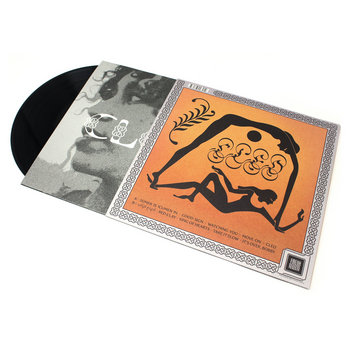 "Good art takes time … If it's not something that comes naturally, I won't do it." That's what singer-producer Charlotte Dos Santos told Black Girl Magik when asked about her creative process. That explains the fluency of her album, Cleo, and why it sounds so unforced. There's no one way to classify the record, which blends soul and hip-hop into a coherent set. Songs like "Good Sign" and "Watching You" harken back to the sweet soul of Deniece Williams, Roberta Flack and Minnie Riperton, and "Take It Slow" sounds like a late-night '80s cut, down to the electronic drums and twinkling synths. Though Cleo took time to get here, it has a sound that'll last forever.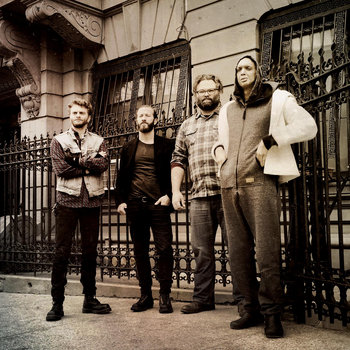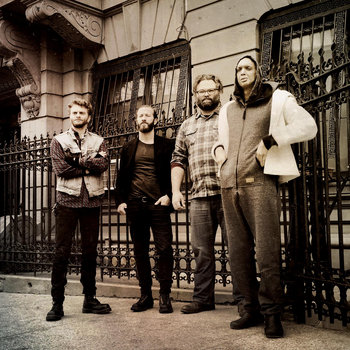 Merch for this release:
T-Shirt/Apparel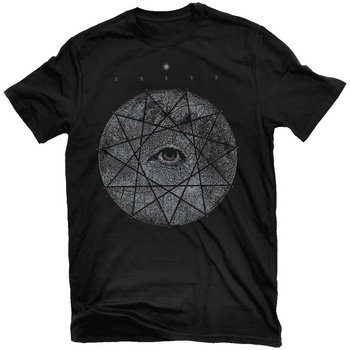 With no disrespect intended to his supernatural talent, the phrase "Colin Stetson metal record" does not exactly inspire confidence. But the four bludgeoning tracks that comprise his riveting album with Ex Eye—a collaboration with equally astonishing drummer Greg Fox, synth player Shahzad Ismaily and guitarist Toby Summerfield—quickly lay any fears to rest. The album is hypnotizing: deep, pulsing and immersive. It's songs seem to swallow you whole: opener "Xenolith; The Anvil" opens with a hailstorm of blast beats before becoming a long, heaving groan of a song, Stetson's yanking long, baleful, distortion-ravaged notes from his sax, vocals held out long and chant-like. It continues that way for much of the record. Whether it's the descent into Satanic free-jazz that is "Opposition/Perihelion; The Coil" or the feint toward traditional black metal in "Form Constant; The Grid," Ex Eye is an enveloping, mesmerizing listen.
—J. Edward Keyes
Lando Chill, The Boy Who Spoke to the Wind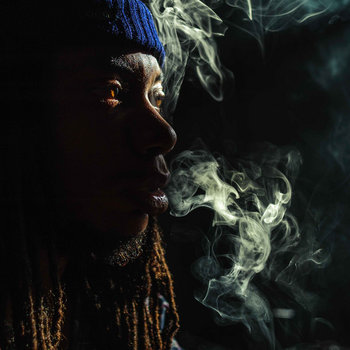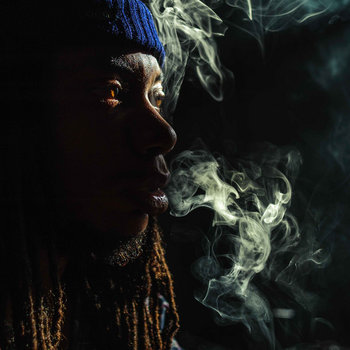 Lando Chill does not make upbeat records. His last outing, the moving For Mark, Your Son, was a meditation on the death of his father set to crackling, dusty groove beats. On The Boy Who Spoke to the Wind, the subject matter is even more potent, detailing his experiences as an African-American man in America. Mark established Chill as a rapper who possessed a certain kind of emotional fearlessness, but the leap in quality, inventiveness, wordsmithing, and imagination between that record and Wind is astonishing. Gone are the scuffed-up 45 that provided the backdrop for Chill's memories; in its place are snatches of field chants, ethereal, gothic keyboards, rolling Brazilian percussion, and tripping 12-string guitar. The closest musical comparison would be the leap Radiohead made between OK Computer and Kid A; Wind is the sound of an artist dreaming up a whole new sonic world for himself, wholecloth. Lyrically, it is both merciless and surgically precise in its dismantling of systemic racism—never more so than on the chilling "Black Boy Run," which lands like the hip-hop equivalent of Get Out. Wind is a gripping, visionary masterwork, the sound of an artist who has found his voice and who deploys it with boldness and authority.
Merch for this release:
Compact Disc (CD), Vinyl LP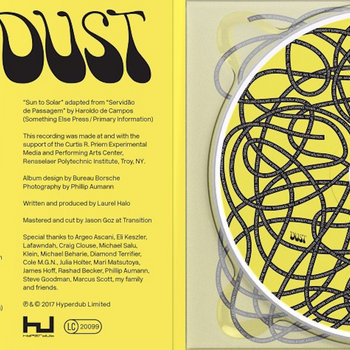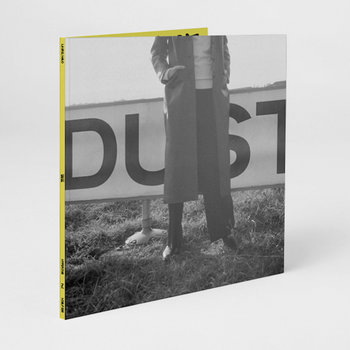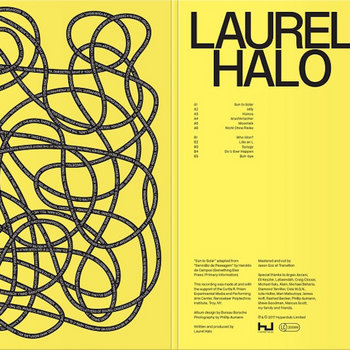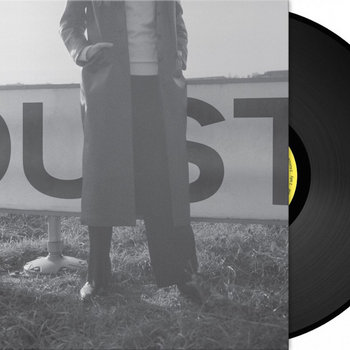 Laurel Halo has an incredible knack for experimentalism that's challenging, but never off-putting. With every release, I gain a new level of appreciation for her brain and how she manifests her ideas in sound. Her style chops, stretches, bends, and recontextualizes familiar electronic/dance music elements—deep house organs, cold synth-melody stairways to nowhere, polyrhythmic beats, vocals manipulated to sound either inhuman or ultra-human—in ways that are perennially unique. On Dust, her most narrative album yet, she uses these techniques to create a spacious and wonderfully strange world that's got real emotional resonance: the creeping beauty of "Do U Ever Happen," the intimacy of "Like an L," the sheer freak energy of "Moontalk." May the world bless and keep Laurel Halo, for she is one of our true contemporary musical treasures.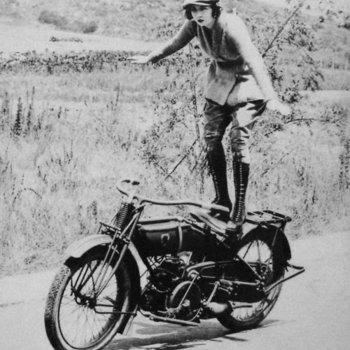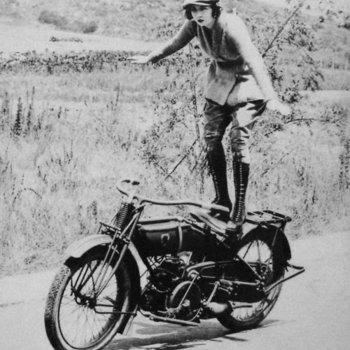 Merch for this release:
Compact Disc (CD), 2 x Vinyl LP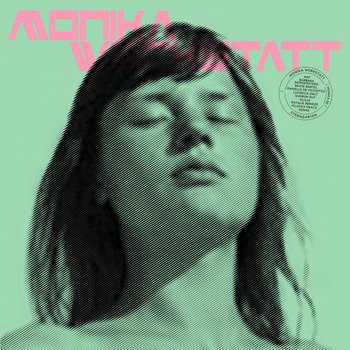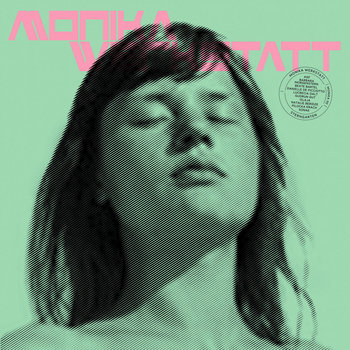 Gudrun Gut, of the legendary post-punk outfit Malaria!, has helmed the Monika Enterprise label since the late '90s, providing a space not just for her work (both past and contemporary) but for other visionary, experimental women's work. Monika Werkstatt is the next level to that project, always envisioned as a collective enterprise—the material here is pulled from a retreat in Uckermark where the collective members were given complete creative freedom to collaborate however they'd like, with the results filmed and recorded. There's Barbara Morgenstern's luminous art-pop ("Grow"), Lucretia Dalt's haunted industrial music ("Blindsides"), Gut's invocation of the natural world through synth minimalism ("Green Rain"), Sonae's majestic, shivering drone symphonics ("Between Two Worlds")—and that's only the tip of the iceberg. Every piece here is stunning and carefully crafted, showcasing what truly can be done when great artists are allowed freedom, space, and the chance to work together.
Wet Hair, The Floating World
Merch for this release:
Vinyl LP, Compact Disc (CD)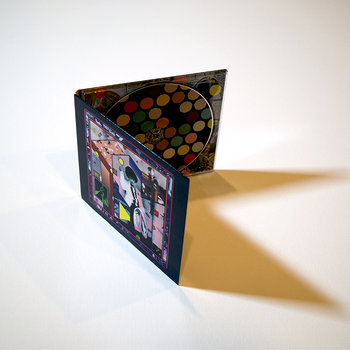 These are seven anthemic pop songs for the tired, downtrodden, and confused. Borderline annoying accordion-like synths provide the catchy melodies that drop in and out in front of loud, hard-hitting drums. Inherently homemade, The Floating World makes me feel like I've died and gone to noise pop heaven but the best moment on the record is about two minutes into "Endless Procession," where a spacey synth reprieve mellows out the math rock for a moment of reflection.
Back Catalogue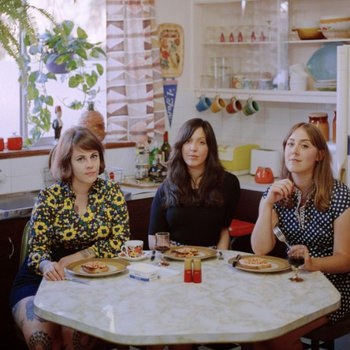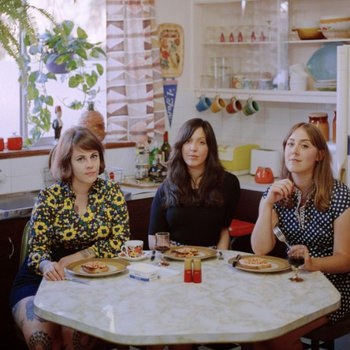 Merch for this release:
Cassette
Melbourne's Swim Team play spunky indie pop with a cool girl twist on their "Holiday" EP, originally released in January 2017. Their music is reminiscent of the Shop Assistants' jangly songs of frustration or even at times a peppier Chastity Belt, all gravelly vocals and pointed, IDGAF lyrics layered over sparkling guitars and busy, melodic bass lines. It's a cliche now, but the bright "You've Become a Bore" or opener "Blinkers" really could have been right at home on C86, while crunchy anthem "Meek," a song that begs a limp lover to act more aggressively ("Even when I'm mean/You just grin and bear it/And the whole thing is obscene"), has some unexpectedly placed sweet, swirly harmonies, a bouncing low end, and an irresistibly catchy chorus that will get stuck in your head for days.