SEVEN ESSENTIAL RELEASES
Essential Releases, July 21, 2023
By Bandcamp Daily Staff · July 21, 2023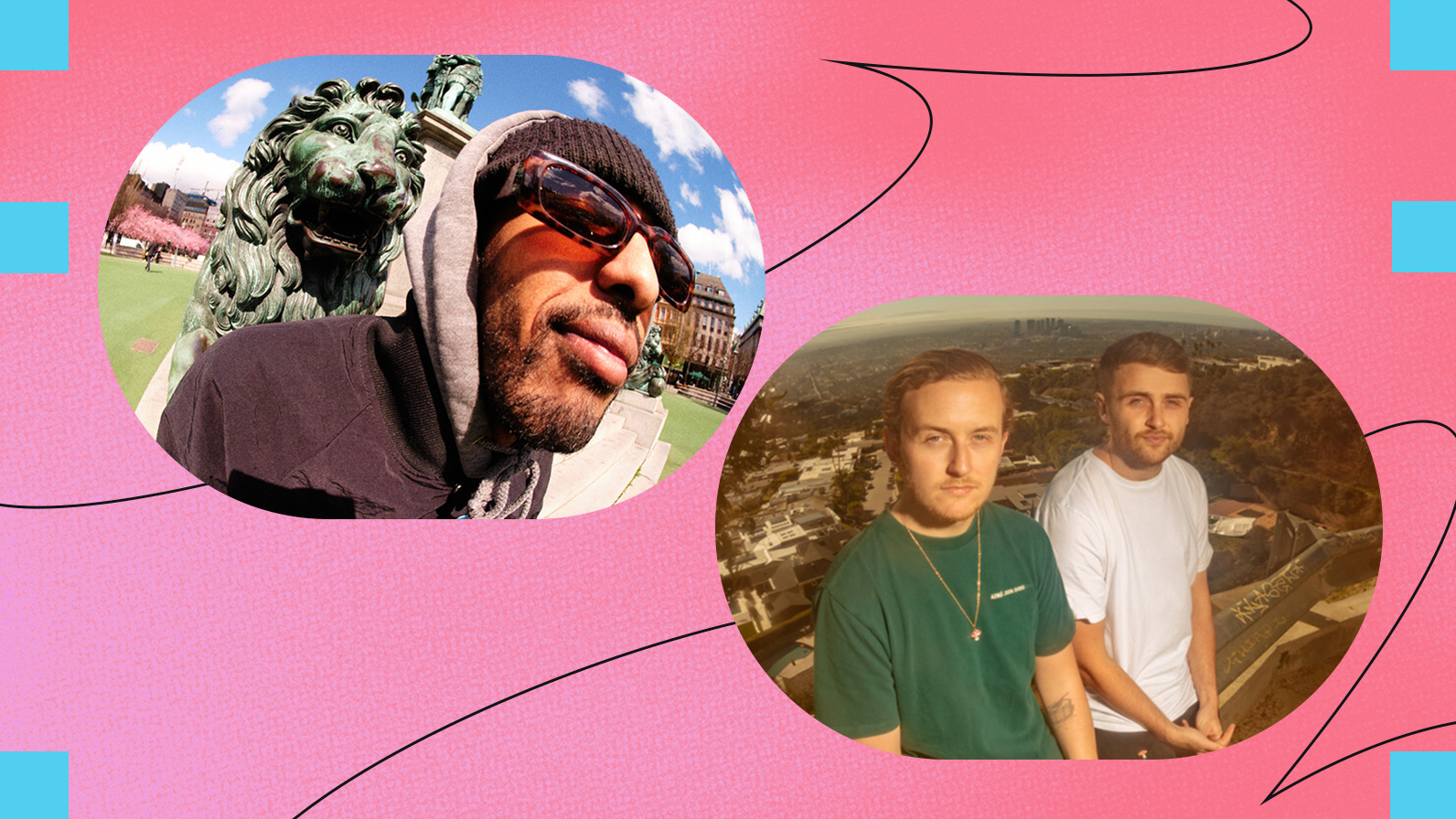 What the Bandcamp Daily editors are listening to right now.
Aluna's solo debut, the lush and thrilling Renaissance (no relation to Beyonce, though its sound does prefigure that legend's on her 2021 album of the same name), was one of my favorites of 2020. On its follow-up, MYCELiUM, she's still firmly rooted in pure retro-modern house-pop bliss, but her mood seems less overwhelmingly brash and bright; only "Oh The Glamour," a sparkling ode to Black/queer communities' abilities to create atmospheres of celebration and luxury even when times are lean and struggle is serious, and "Running Blind," a classic house track about the soul-fortifying qualities of the dancefloor, reach the same big ecstatic heights as most of Renaissance's cuts. This isn't to MYCELiUM's detriment though; this overall sense of introspection follows her renewed interest in concerted activism to change the world for the better, she told NPR recently. And indeed, the central metaphor of the album—how mushrooms create their own organic networks in order to sustain themselves, and how that mirrors real life communities—shines through in the most tender of aspects. This makes tracks like "Mine O Mine," the lovely collab with Jayda G, in which Aluna explores her own sense of self-worth, feel like a real and refreshingly honest flip on generic dancefloor platitudes about resilience and independence. It's in interdependence that Aluna finds her strength here, and she's all the better for it.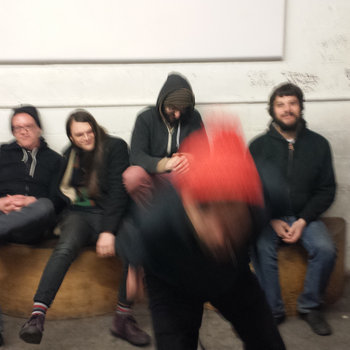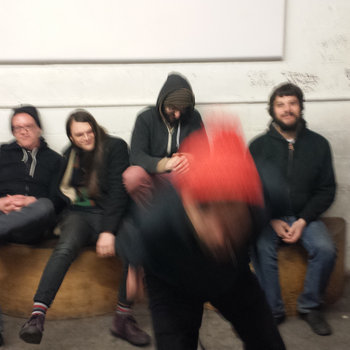 Merch for this release:
Vinyl LP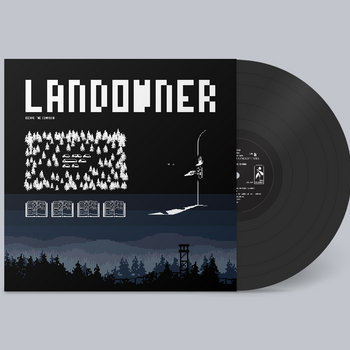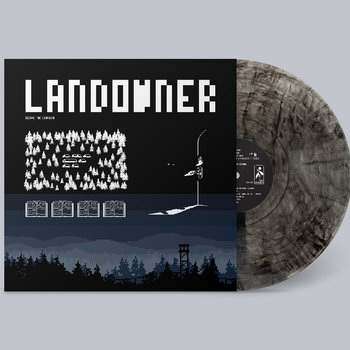 Here's another Landowner record about the failures of modernity, but the Western Massachusetts-based post-punk band make some ambitious choices on fourth full-length Escape the Compound, balancing their hallmark musical economy with more adventurous inclinations. The band remain energetic and dynamic as ever, barreling through their wiry songs with pinprick precision, the atmosphere squeaky clean to the point of being aggressive and the instrumentation always spare. Yet here and there the band follows their doomier and more absurdist impulses, keeping pace with the doomy absurdity of their subject matter (climate denialists, conspiracy theories, cults.) Shouty post-punk has definitely reached a saturation point, but Landowner still do it better than most, not least of all because you always feel like they're shouting about something rather than just shouting at you.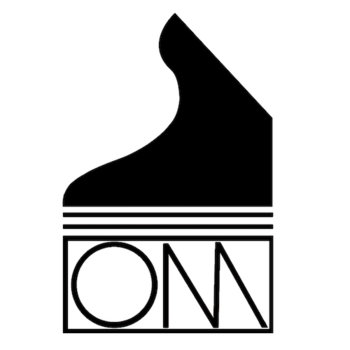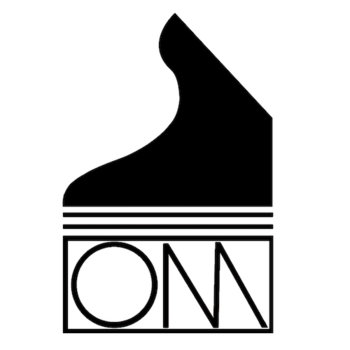 Merch for this release:
Vinyl LP, Cassette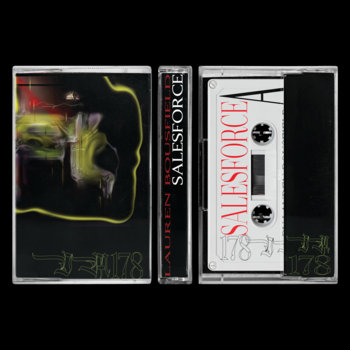 Lauren Bousfield's day job is producing music for television, but it's hard to imagine a TV show that would be an apt complement to the hyperactive everything-everywhere-all-at-once collage-bomb that is Salesforce. As far as capturing the vibe, Bousfield's "Harmony Korine does Funny Games" video for "Hazer"—which you should absolutely not watch if you have an aversion to blood, knives, cutting, vomit, suffocation…you get the gist—comes closest, because it nails the music's bug-eyed chaos as well as the perverse sense of humor guiding it. But no matter how bananas things get Bousfield, who previously recorded as Nero's Day at Disneyland, infuses the melee with sly, surefooted melodies. Witness the way a breathy cotton-candy vocal drifts to the surface of the gabber-gone-mad "Permanently Closed," or how, if you removed its asteroid storm of synth and drums, "Debtors Prison Click Here Disney Needs To See This" could be a honey of a dreampop ballad. As the title of that song implies, the ravages of capitalism are one of Bousfield's main concern, and there's a way in which the sensory overload of her music mirrors a culture in which all of us are always being marketed to. Realizing the show that Bousfield is actually scoring here is the one called Daily Life in America only makes her music that much more terrifying.
Alchemy, Disclosure's first album in three years, signals a reset of sorts for the UK dance duo's career, ditching the star-studded, high-definition pop/R&B that defined their first three LPs for a tantalizing melange of trance, breakbeat, dubstep, and other underground styles. Guy and Howard Lawrence been telegraphing this shift in recent singles for some time now, especially since partying ways with Columbia Records, but really, it's not much of a surprise; the ubiquity of 2012's smash single "Latch" aside, Disclosure have always functioned strongest as album creators as opposed to hitmakers. The brothers have a mean ear for hooks, sure, but it's the bottom-heavy production, tantalizing samples, and dynamic sleights of hand tying those sugar highs together—and the staggering ease with which they pull off those juggling acts—that sets standouts like "Sun Showers" and "Go The Distance" apart from the rest of the pack. Today's electronic market is all about churning out individual, radio–ready hits at a fast clip: a fantastic way to nab some money and fame in the short-term, sure, as well as a potentially depersonalizing one. As Guy told Buzzfeed in 2015, "These house songs [get] to number one or whatever, and then they just disappear…they're all kind of one-hit wonders." Liberated from the limelight, with no suits breathing down their necks or special guests taking up the spotlight, Disclosure have not only just beaten the odds; they've raised the stakes. Essential summer listening right here, folks.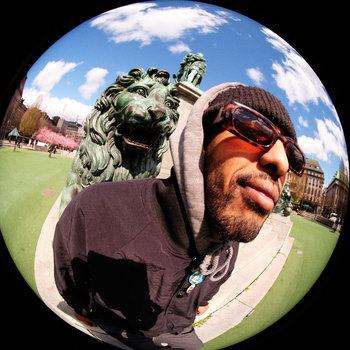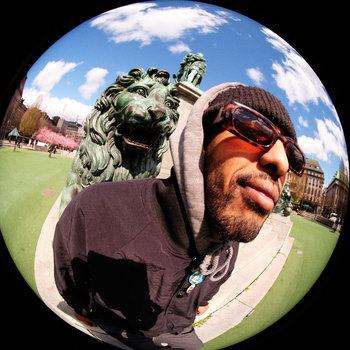 Merch for this release:
Vinyl LP
Mattstranger makes trippy and transcendent indie-rock. Born Matt Adamu, the Ethiopian-Swedish artist's style of music seems designed to regulate the nervous system: woozy guitars and lo-fi production make up most of the tracks on his new project. The standout track is the psychedelic single "Moon Song," which is carried by Adamu's ethereal vocals and dreamy guitar. Elsewhere, the title track features fuzzy guitars and Adamu singing, "If I'd ever change, I'd change for you." The album ends with the lushly textured "Amsale Manefesha," which is entirely instrumental—book ending an album that also began with an instrumental track. Adamu's work is filled with various emotions like longing and unrequited love but the overall feel is cozy and lived-in. On Perfect Blue, Adamu invites listeners into his surreal and soothing exploration of love and heartbreak.
It would fill this entire space to talk about the litany of excellent punk bands the members of Warp have been in, and while they're all worth checking out (you can find them in the album notes or Discogs), that really isn't the point. This is a keen blend of the uglier, more nihilistic side of early '80s punk with noise rock and garage, and it is as catchy as it is pointed. Vocalist Tika Hall takes aim at the hostile landscape of the band's hometown of San Francisco, hollowed out by the tech industry and so deeply stratified it's nearly impossible to live in for many—though her approach, as on the excellent Traffic Control 12-inch from 2019, is acerbic and absurdist rather than didactic. The band ably matches her controlled chaos, anchoring teeter-totter guitar lines that sound like they might break apart at any second with a pounding rhythm section against Hall's livid howl ("Cream of the Crop"). The refrain from "Punk City USA" has been stuck in my head for weeks: "Don't tell me I'm the bad energy/You're the bad energy!" And indeed, if you too are a righteous hater of all that deserves to be hated, there is no bad energy to be found here. This is music that loves being alive despite itself, filled with the friendship and fury that fuels everyday survival in an unjust world. Get the fuck into it.