SEVEN ESSENTIAL RELEASES
Essential Releases, August 6th, 2021
By Bandcamp Daily Staff · August 06, 2021
Welcome to Essential Releases, our weekly roundup of the albums that we can't stop playing, and that we think you need to hear.
Merch for this release:
Vinyl LP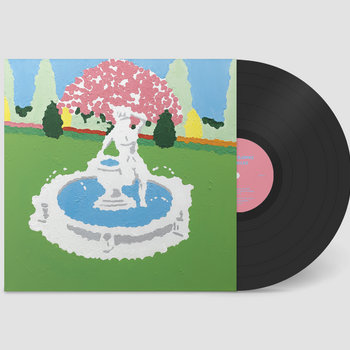 Copenhagen producer and DJ Kasper Bjørke is best known for making electronic music with a melancholic bent, danceable on the surface but elegiac underneath. That dark cloud has hung especially heavily over his work in recent years: 2018's The Fifty Eleven Project was conceived as a soundtrack for a film about Bjørke's close brush with cancer, while 2019's Nothing Gold Can Stay worked in a reading of the titular Robert Frost poem, easily some of the most depressing (albeit beautiful) verse ever penned. Given the nature of his discography so far, as well as the current state of the world, you'd think Sprinkles would be his darkest effort yet, a cathartic climax after 15 years of mounting anxieties. Instead, the producer has given us his most uplifting work left, a calming set of electronic tunes built around a thorough-line of hope and renewal, rather than unmitigated dread. He's described the music as "sitt[ing] somewhere between a holiday on the beach and an night in the club," no doubt a result of its blissful creation process, a deeply personal refuge: Bjørke wrote and assembled Sprinkles at his family cabin on a secluded beach outside Copenhagen, on a loose creative schedule largely dictated by his kids (what you call nap time, he calls new studio time). "Glassy" and "Kites" coast like Balearic pleasure cruises, their shuffling hi-hats and woodwinds drifting on the breeze; other cuts like "RDV" and "Grace," with their understated drops and minimal construction, present a refined vision of rave music by cutting out the excesses. After a summer of disappointments and unexpected setbacks, we all could use a mental vacation, and Sprinkles is just the thing. All that's missing is the yacht and the sunscreen.
Merch for this release:
Cassette, Compact Disc (CD), 2 x Vinyl LP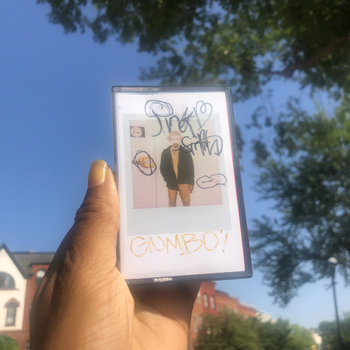 Pink Siifu's 2020 album NEGRO was a nailbomb set to tape—a furious examination of racism in America, scored to pounding industrial noise and blinding punk rock. So by that metric GUMBO'!, released this past Tuesday, feels like something of an exhale. Musically, it's lighter and less suffocating: "Living Proof (Family)" unfolds against a soothing, Quiet Storm-like backdrop courtesy of The Alchemist; "Wayans Bros." is a hectic, trap-y number sporting mile-a-minute verses from Siifu and guest Peso Gordon; and "Bussin' (Cold)" has all the low-slung Southern funk glory of classic OutKast. And on the first few passes, it's tempting to clock it as a breezy summertime rap record. But once you start catching what Siifu is saying, the album's layers start becoming clearer. If NEGRO took as its subject the things that destroy, GUMBO'! is about the things that sustain: family, community, focus, and determination. On the poignant interlude "Scurrrrd," Big Rube explains, "As I grew older and wiser, I found out it's not about handing money out/ or who you bought a house/ But striving as a person/ to arrive at the best version of yourself/ Besides, the gift of love/ is miles above/ the worth of material wealth."  The Butcher Brown-produced "SMILE"—which, musically, sounds like an outtake from There's a Riot Goin' On—is a celebration of romantic love, and on "Doin Tew Much. (In My Mama Name)," Siifu advises: "It ain't all about a check." GUMBO'! is a celebration of all of the things that truly matter.
Merch for this release:
2 x Vinyl LP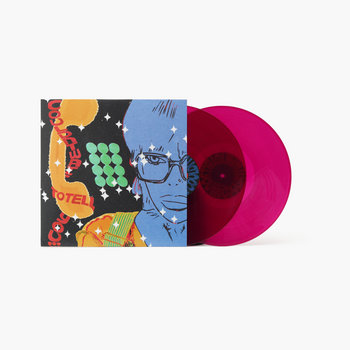 Years before she released her superb debut LP, Couldn't Wait to Tell You, in July 2020, (Liv).e put out a steady stream of EPs, each with its own theme and musical identity. FRANK resembled a murky funk album from 1975; ::hoopdreams::, with the producer 10.4 ROG, conjured downtempo '90s R&B. And while her latest EP, CWTTY+, is being billed as "the true ending" of last year's album, it works as its own chronicle of fellowship and romantic sorrow. Co-produced by (Liv).e and Mejiwahn, the beats traverse the spectrum of Black music, from acoustic soul ("_21" and "Party Life"), to scant electro-funk (the back half of "Winter Songs"), sophisti-pop ("How It Made Me Feel") and atmospheric jazz ("Unplug Me Medley"). Much like they do on the LP, the lyrics hover within the mix, lending to the EP's pondering ethos. Occasionally, one-liners arise to showcase (Liv).e's flair for conversational text meant to score life's margins. On "Party Life," it feels like she's working out the vocal arrangement, yet the soft muttering works perfectly for the track's relaxed, sun-kissed soul. Overall, CWTTY+ is a graceful set of wafting melodies and delicate grooves, a proper victory lap for the breakthrough musician. 
Merch for this release:
Vinyl LP
I've had my eye on Seattle's Lysol for a while—I liked their 7-inch on Total Punk and their LP on Deranged as L.I.—but their latest, Soup for My Family, just really hits the sweet spot between garage and hardcore that they've clearly been aiming for. "Can't Win," the centerpiece of the record, is just perfect—a whirlwind of bouncy rock n' roll riffs and urgent howls that spins down to a near-halt before whipping back up into urgent, cathartic abandon. (I am afraid to touch strangers right now, but this is the kind of song that pits were made for.) More than just the sound of the kind of early '80s hardcore that very much took its cues from '60s proto-punk (check the stomp on "Sick as a Dog," which is as nasty as they come), Lysol have the energy of it. Get in the van, but the wheels sound like they're gonna come off any second. And when they're able to stretch out, as they do on the closing title track (featuring judicious use of saxophone), it feels fun and fresh in a way bands that owe this much to prior decades rarely do. As we say in the biz or whatever, what a goddamned ripper.
The genre-blending trio hails from Los Angeles includes vocalist DaCosta, Jean Carter, and producer ghettoblasterman and their cheeky name is a nod to being influenced by the music of older generations. The group originally met in middle school and were originally focused on rapping. Prior to Thru My Window, the group released an EP in 2019. Thru My Window is their full-length debut and the songs are heavily focused on love and relationships. The groovy opener "So Damn Fly" harkens back to the sublime melodies of early-aught-era neo-soul. It's followed by the lively "Tomorrow" on which the trio earnestly discusses longing and desire: Ooh, you got that hot, damn, girl / that fire, don't you know it / And I can't help it / am I damned to show it? The songs on the album get slower and more introspective before ending with closer "Jasmine". The track starts with a slow burn before moving into a raw, piercing cadence: "I'm on / Don't call me sad taking back all the things you said/ I remember that," the trio raps. Thru My Window is a good look at a new group with an original sound.
The Umbrellas
s/t
Merch for this release:
Vinyl LP, Compact Disc (CD), Cassette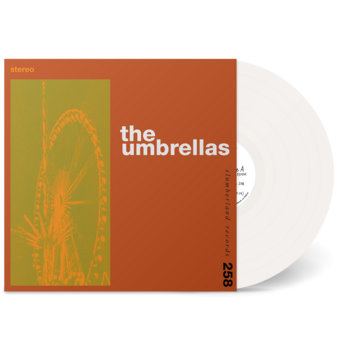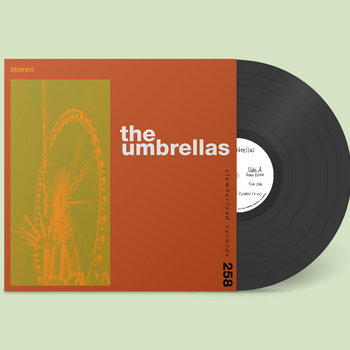 Word on the street is that some members of the Umbrellas are in another, much weirder, avant-garde-ish punk band that are the furthest thing both thematically and musically from this on-the-nose indie pop outfit and their self-titled full-length stacked with twelve sincerely rendered songs concerned with on-the-nose indie pop things like friendship, flowers, pink hearts, yellow moons, etc. All of which is to say that I'm not sure whether that makes the Umbrellas the "fun band" or whatever, but it hardly matters when the tunes are this tightly crafted, the guitar tones this bright, and the vocals perfectly positioned just this side of "not sure if anyone can actually sing, but that's been part of the charm since time immemorial." The Umbrellas—out on Slumberland, of course—is classic and catchy, comparable to everything from Talulah Gosh to Jeanines, and sure to hold oodles of appeal for everyone from the normies awaiting the next release from Alvvays, old heads paying their kids' college tuition by listing their Sarah Records singles on Discogs, and the cool kids clutching their Say Sue Me reissues. As always with indie pop—and, to a lesser extent, only because it's more obscure, Paisley Underground revivalism—your mileage may vary: If you know what's going on, you already love this. If you don't, give it a spin and by the end, you'll probably want to start a fun jangle pop band, too. I mean, that's probably why the Umbrellas exist.