SEVEN ESSENTIAL RELEASES
This Week's Essential Releases: '60s Girl Groups, Hip-Hop, Metal, and More
By Bandcamp Daily Staff · September 14, 2018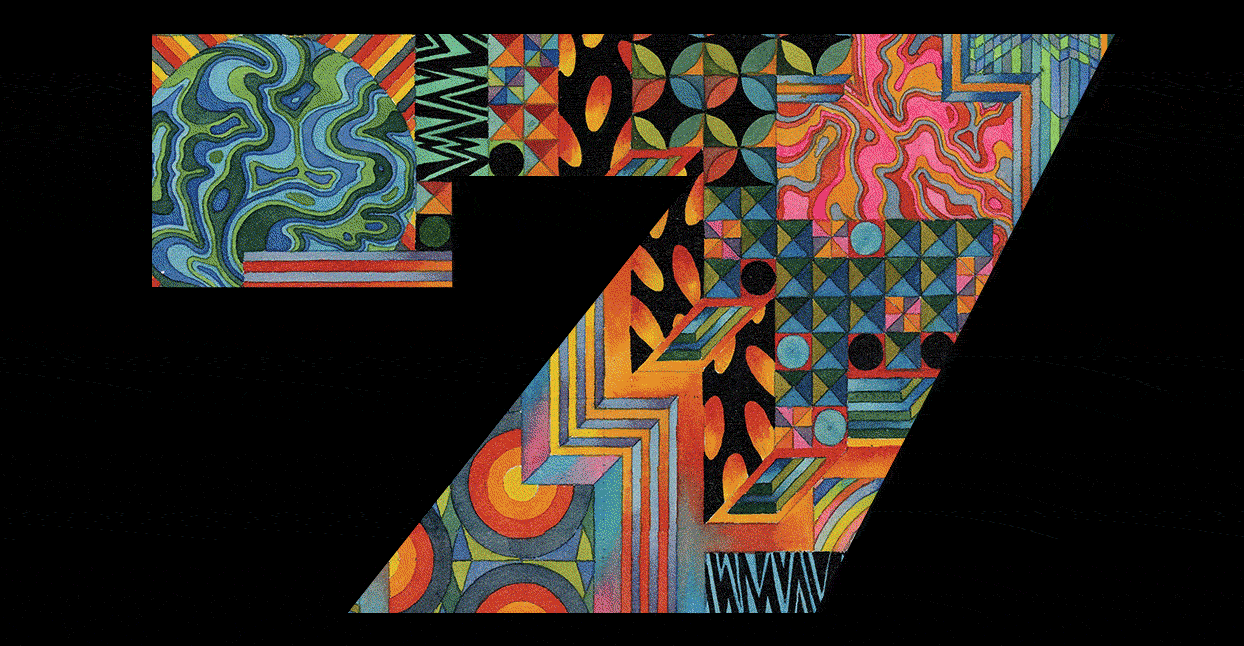 Welcome to Seven Essential Releases, our weekly roundup of the best music on Bandcamp. Each week, we'll recommend six new albums that were released between last Friday and this Friday, plus pick an older LP from the stacks that you may have missed.
New Releases
Merch for this release:
Vinyl LP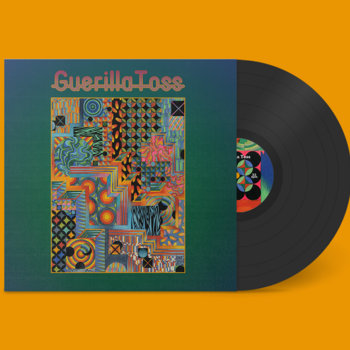 Previous Guerilla Toss records have felt like getting caught unexpectedly in the middle of a lightning storm: big, blinding flashes of synth, tempos that whipped madly, loud crashes of guitar, and a general air of chaos. So it's a little jarring—in a good way!—to hit the rubbery funk of "Jesus Rabbit" on the group's excellent (as always) new record Twisted Crystal, which sounds like Ari Up sitting in with the Tom Tom Club. That song sets the tone for the record on the whole, a jubilant, neon-bright batch of electro-boogie that trades the group's former bash 'n' spiral approach for something groovier. "Meteorological" is built around a big, boisterous slap-bass, Kassie Carlson reciting the song's lyrics in deadpan cadence as the band builds the track gradually around her: first, some chicken-scratch guitars, then some glitter-like keys, finally some handclaps for good measure. It's like a time-warp back to late '70s New York, when the new wave kids and the dance fanatics were still going to the same clubs. "Hacking Machine" is a blissfully robotic number that splits the difference between art rock and post-punk. And "Walls of the Universe," with its cascade of Kraftwerky keys and glorious, swooping vocal melodies, may be the most purely elegant song the band has ever written. And though they've amassed a whole catalog worth of music worth exploring, it's tempting to call Twisted Crystal their best to date: an album that takes tiny shards from all of their previous work and solders them together to create an electrofunk masterpiece.
Merch for this release:
Compact Disc (CD), Vinyl LP, Cassette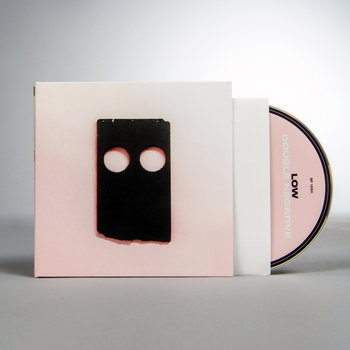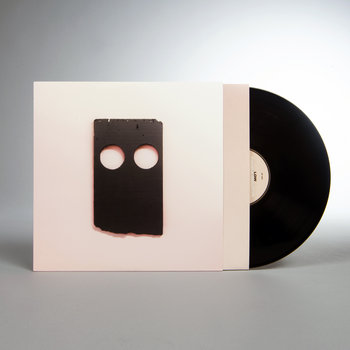 Slowcore pioneers Low are still finding ways to twist their sound a quarter of a century in, and on their latest, Double Negative, the electronic experimentation they've been playing with since Drums and Guns finds its most perfect expression yet. This is their second album with producer BJ Burton, whose hand here is light yet steady; synth layers and processing here curdle in mid-air ("Always Up"), and vocals sometimes sound as if they're strained through wire mesh ("Tempest"). Whether you've lost track of Low since the '90s or are a devoted fan who knows every album back to front, this feels like an abrupt turn and a logical conclusion at once; it has the band's minimal, melancholy essence that's been present since the brooding I Could Live In Hope (a deep favorite of my high school years), but it also feels very much of the moment, with the murky atmosphere common to contemporary depresso-pop (see, for instance, "Disarray"). I am not sure if I have heard a one-two punch to the heart as deadly as "Poor Sucker" into "Rome (Always in the Dark)." My loved ones are probably sick of me insisting they listen to this record; lucky you, now you get the brunt of it. Calling it now: one of the best of the year.
There's no need to fear the devil, kids, only respect him. Cruel Magic, the fiery new full-length by Newcastle, England speed-metal pioneers Satan, just might be one of the most accessible heavy albums of 2018, a fervent effigy of the genre's golden age in late-'70s Britain re-modeled for modern mayhem. The spiraling guitar showdowns, the big, dumb, Black Sabbath-y melodies, the impassion embedded in all the kitsch: it's just a kick-ass, honest-to-goodness metal album, provided you're up for Brian Ross' bombastic vocal performances (and you really must be, as they're pivotal to the experience; a British heavy-metal album containing no Olympian feats of soprano screaming is basically the musical equivalent of a haunted house without the corn-syrup "blood"). Plus, the solos fucking rip. Hail Satan!
Merch for this release:
Cassette, T-Shirt/Apparel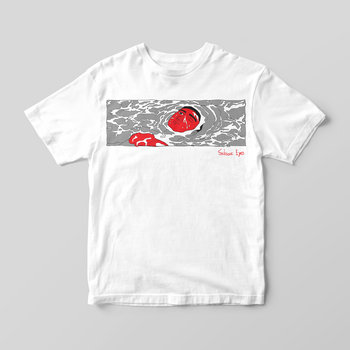 On their sophomore album Dive Into, Singaporean dreampop band nail all of the elements that characterize the style at its best. For the heads, there are plenty of gauzy, swirling guitars, hazy layers of atmosphere, and glassy, mirage-like vocals but—and most importantly—none of those elements come at the expense of solid pop songwriting. On each of the album's nine songs, the group uses those special effects as set dressing, keeping full focus on vocalist Nur Wahida's commanding presence. It works like a charm: "Last Day" is a galloping, almost surf-y number that lets Daniel Castro Borces's sparkling leads work as counterpoint to Wahida's soulful voice. "Stranded" is toothier and more gnarled, but its broad slashes of distorted guitar only clear a path for Wahida's voice to tumble through. And even though the title track—which clocks in at a whopping nine-and-a-half minutes—opens with a billowing lace curtain of chords, it isn't long before the band crashes through and breaks the calm; Wahida hopscotches her way giddily across the refrain, Borces's guitar keeping able pace just behind. There's a sense of triumph that runs throughout the record: every chord and chorus expertly wrought and beautifully executed. It's no wonder the band didn't want to mask their songs in too much distortion: melodies this pristine require center stage.
The early '00s gave rise to a brace of bands whose vented spleens and boiling-over guitars earned them the ignoble genre tag "emo" (despite the fact that tag described very different-sounding bands 20 years earlier, and would do so again 20 years later.) This shorthanding mostly proved handy: it caught the attention of fans of the genre, and warned skeptics to stay away. But there were a small number of artists—you could count them on the fingers of one hand—who were ill-served by that broad-brushing, one of which was the Irvine, California band Thrice. Their masterful 2005 album Vheissu was a knotty, densely-layered slab of art rock cleverly disguised as catnip for the Taste of Chaos set. The band only got stranger and more compelling after that, using subsequent albums to test out tricky time signatures and dabble in electronics. Now, 20 years after their inception, their latest album Palms reveals them to be what they have always been: a sturdy, reliable rock band who treat each new album as an opportunity to test their mettle. And they're in fine form here: the knotty guitar line that power-drills its way through the center of "The Grey" is one of Teppei Teranishi's finest, a squirmy band of sound that refuses to lie still. Frontman Dustin Kensrue's voice has gained a depth and warmth over the years—there are moments on Palms when his desperate delivery calls to mind Pedro the Lion's David Bazan. "The Dark" is a stormy, apocalyptic number built around a backbone of chilly piano that crests with a ghost-choir invoking the song's refrain over and over. "Blood on Blood," which casts a jaundiced eye at both internecine strife and the military-industrial complex is blessed by another corkscrewing lead from Teranishi and a gorgeous, graceful detente that makes room for a sparkling harp melody. Much of the record is given over to the struggle for hope in the midst of suffocating darkness—timely subject matter—and if the group's tumultuous sound in the past seemed to reflect inner turmoil, on Palms it signals something else: resilience.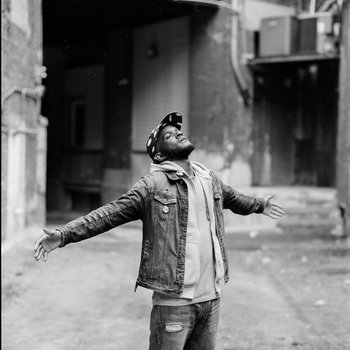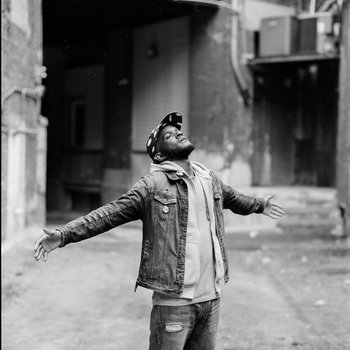 Merch for this release:
Vinyl LP, Compact Disc (CD)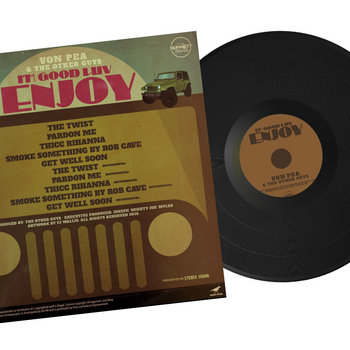 Von Pea is tired of your bullshit and plans to fight back. He's not talking fistacuffs, he's more calculated than that: "I'mma put mayonnaise in your Cheerios, bitch / I'mma put Skittles in your M&Ms." That's not all: expect hot sauce in your Gatorade, weed gummies in your gummy bears. The threats come near the end of "The Twist," the opening song of Pea's new EP with production duo The Other Guys. Titled I'm Good Luv, Enjoy, based on a meme-worthy quip from rapper Future, the new EP is smoother than the trio's previous album, The Fiasco, and its gritty '90s-inspired boom-bap. But if The Fiasco soundtracked summertime Bed-Stuy, I'm Good Luv is meant for hoodie season, when the high temps are 45 and the skies darken early. This is most evident on "Smoke Something," a guest song from rapper Rob Cave. Over canned drums and a brooding soul loop, Cave uses the first verse to detail the double standard of race in America. Then he lightens the narrative, waving his blunt as a symbolic gesture. As Cave puts it, he handles his business, so he deserves to get high. Then there's Pea who, despite the aforementioned food sabotage, is actually looking to improve himself. "Trying to eat better, trying to sleep better," he raps on "Get Well Soon," one of two songs featuring his Tanya Morgan partner Donwill. Oh and don't sweat the Cheerios, Skittles and M&Ms thing. Pea was just kidding … I think.
Back Catalog
Merch for this release:
Compact Disc (CD), 2 x Vinyl LP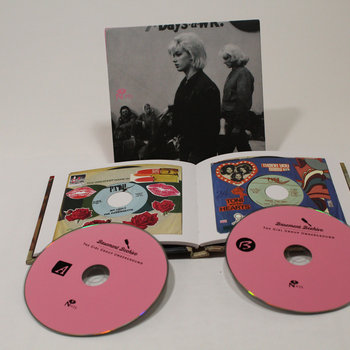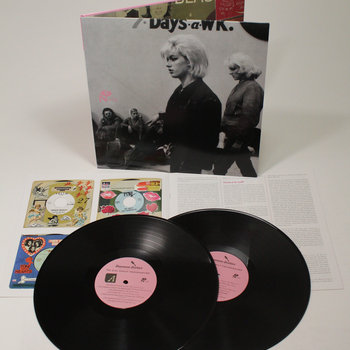 Numero Group's Basement Beehive: The Girl Group Underground is 56 tracks of unadulterated pre-fab teen pop joy beamed straight from the early 60s onto Bandcamp. The groups featured here never made to the heights of the Crystals or the Ronnettes, but the compilation makes that case that they certainly could have. Boasting names like the Devilettes and the Rayons, many of these groups weren't groups or bands in the traditional sense. Made up of classmates, studio musicians, or even receptionists, they were part of an assembly-line style approach to pop that was created to hastily produce records to meet the demands of the voracious new audience known as "teenagers." But their pre-fabness doesn't outweigh their actual fabness, and so many of the songs here embody that particular chiffon-light innocence that defines music from the era, with all the backing vocals, soulful guitar licks, and groovy horns you'll remember from your local oldies station. Many of these tracks have popped up in some form or another on various garage compilations over the years, most notably the excellent Girls in the Garage series. However, Numero has done their magic and these tracks sound great, and clearer than they probably have in 50 years. Dig deep and you'll even find some proto-psychedelia on offer. Check the unexpected chord change in the slinky "Teenage Dropout" by Paulette & the Cupids or the echoing vocals on Vickie & the Van Dyke's "I Wanna Be a Winner" for the kind of off-the-cuff thrill that will make any music lover's heart sing.