SEVEN ESSENTIAL RELEASES
This Week's Essential Releases: Soul, Shoegaze, Australian Psych & More
By Bandcamp Daily Staff · September 15, 2017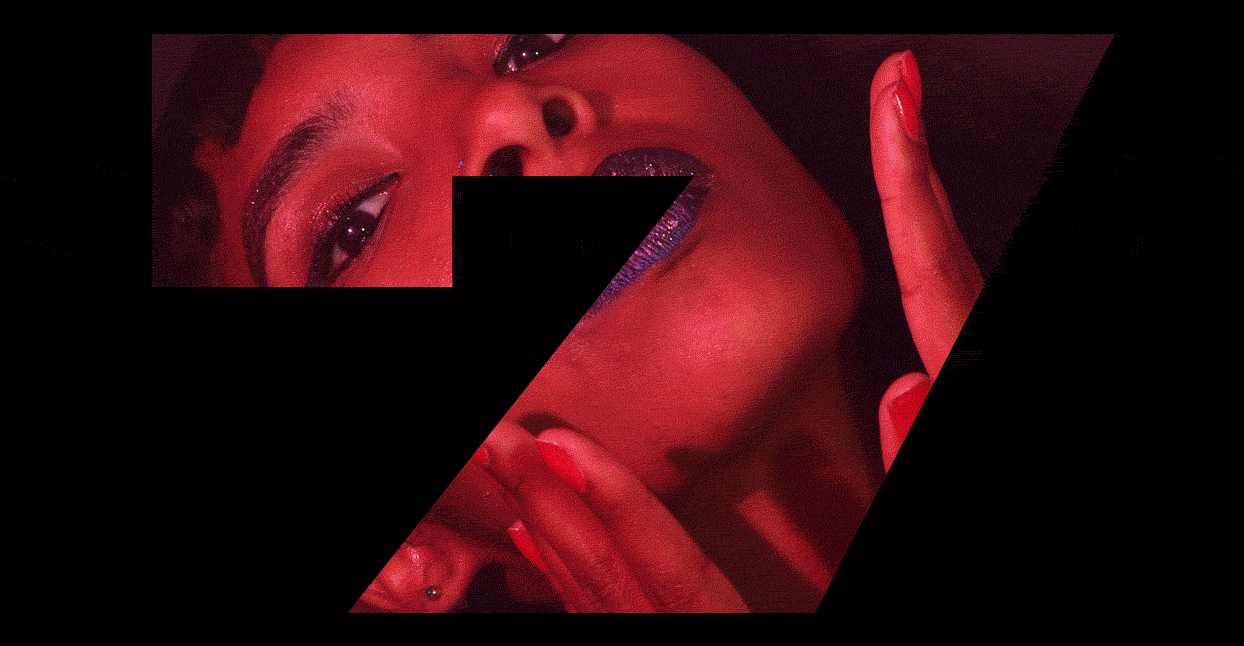 Welcome to Seven Essential Releases, our weekly roundup of the best music on Bandcamp. Each week, we'll recommend six new albums, plus pick an older LP from the stacks that you may have missed.
Merch for this release:
Vinyl LP, Vinyl Box Set, 7" Vinyl, Compact Disc (CD)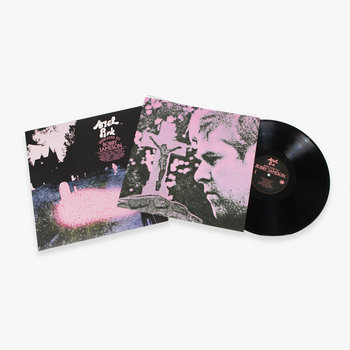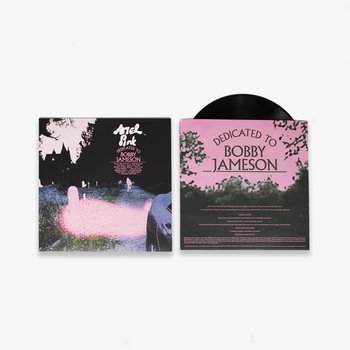 The outré pop of Ariel Pink has always intrigued me, especially because we attended the same famous high school (that would be Beverly Hills High School). On his first length release on Mexican Summer (and his 11th studio album), the LA-based musician is better than ever and he doubles down on that breezy '70s California folk rock thing. Sometimes (like on "Do Yourself a Favor") he's borrowing from the jangle pop of bands like The Byrds and other times he's blending his saccharine voice with shimmering synths for a much more modern sound that marks a big leap forward from his lo-fi beginnings.
This double LP is the third offering from this Australian psych quintet and it's a massive pile of psychedelia, complete with all the trappings of the genre: inquisitive opening bass lines, high-pitched guitar wailing, and thundering jam sessions.There's a lot of psych rock out there but few bands are willing to go all in. Beaches in going all in with an album that satisfies drone lovers, bass nerds, and even the most by-the-book rock fan ("When You're Gone" is the most radio-friendly track of the 17). A Spacemen 3-like ambient journey ends this behemoth album, a much deserved cool-down after an exhausting and exhilarating psych sprint.
Merch for this release:
Cassette, Vinyl LP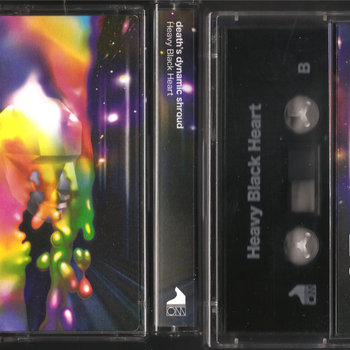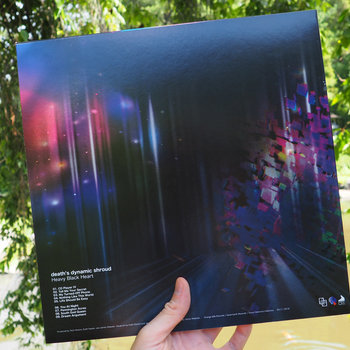 Death's Dynamic Shroud has been amassing a catalog of warped, hallucinogenic electronic albums at a staggering clip, so much so that it can be difficult to keep track of their output. Their last two records for the excellent Orange Milk label, 2014's brilliant Olympics and last year's Classroom Sextape both operated within the general universe of the v-word, relying equally on slowed-down samples of bygone pop songs offset with brief excursions into static. Their latest record, Heavy Black Heart, doesn't radically alter that approach so much as dramatically expand on it. All of the general elements are still here: sluggish pop samples, glitchy vocals, heavily-narcotized rhythms. But instead of being the meat of the songs, they're just the basis. Check the way "Tell Me Your Secret" threads its plunderphonic vocal blips into an actual singable melody, or how "Nothing Like this World" splices together 20 different sources to create a gentle, emotional ballad. The heavy-breathing "You At Night" feels like it's set in an ice-cold abandoned office park, a simple piano line providing the eerie melodic backbone for voices that flicker to life and vanish just as quickly. DDS's previous releases were fascinating because of the way they recontextualized their sources, but Heavy Black Heart approaches something more like conventional songwriting, with creamy layers of synths and a surrealist sense of melody. The results are the outfit's strongest effort to date.
Merch for this release:
Vinyl LP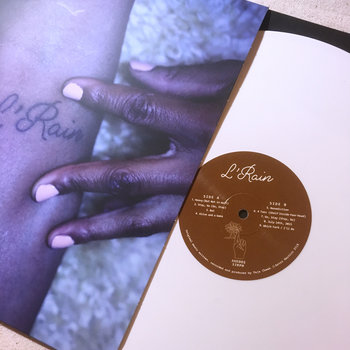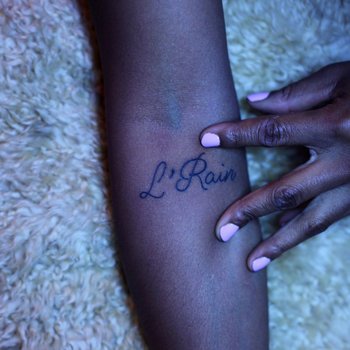 Not long ago, I saw L'Rain perform in Brooklyn's C'Mon Everybody, to a decent crowd that seemed enthralled by what they heard. The spot is known for its dance parties, yet with L'Rain's music—which blends folk, soul and shoegaze—you have to sit and absorb its essence, letting it wash over you. In turn, L'Rain's debut album is a meditative gem on which she churns personal pain into a resonant work of art, using tape loops and layered vocals to build a surreal state. By using tape, L'Rain gives the record an antique quality, like walking through her family history without sticking around too long. The results are captivating; L'Rainis one of the most dynamic albums I've heard all year.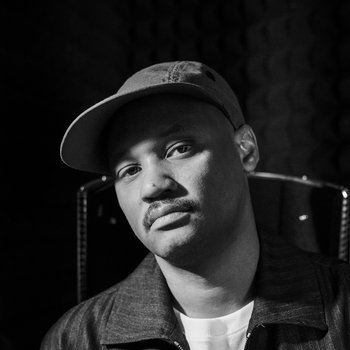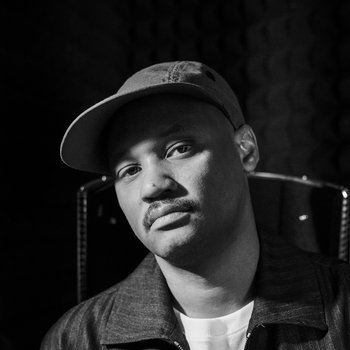 You can't mention Son Little without mentioning "Lay Down," the musician's biggest and best song to date. It's a slow jam dialed in from the Memphis soul era of R&B, which brought Little's incredible singing chops to a wide audience. For his new album, New Magic, Little treads a similar path as his debut LP, yet it's rooted deeper in Delta blues and Philadelphia soul. There's a shining confidence to this record that peers through its lovelorn moments. "In a summer dress you slay me," Little laments, gazing lovingly upon his partner. "One smile you got me / How can I act this sloppy." New Magic is a scant soul LP that properly highlights Little's best asset—his voice. It seems "Lay Down" was just the tip of the iceberg.
Merch for this release:
Vinyl LP, Cassette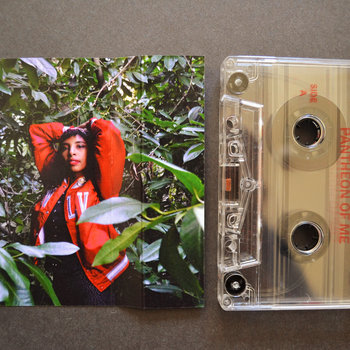 Few records move me these days the way Spellling's Pantheon of Me does; this is urgent and unique work from an urgent and unique talent. Pantheon of Me is highly textured and full of space, some songs further developed from last year's EP of the same name, some brand new. The whistles on "Walk Up To Your House" feel like they're shot directly into the listener's spine; the organs on "Phantom Farewell" burst and bloom. Tia Cabral's looped guitar delicately spirals through each composition, and her voice (also often looped and layered) is intimate and possessed of both clarity and soul, though she barely plays with its dynamics. There are more experimental tracks that would slot perfectly into the Drag City catalog ("Choke Cherry Horse"); there are R&B-inflected pieces like the absolutely beautiful and almost elegiac "They Start the Dance," there's inviting dissonance ("Nine of Nights"), there are clattering beats and wiry, burbling synths ("Place Without A Form"). Her closest analogues are polymaths like Neneh Cherry and Bjork—like them, she's carved out a pop space truly her own.
Back Catalogue
The members of Dead Swords have estimable rock pedigrees—Alex Rosamilla is in heart-on-sleeve rockers The Gaslight Anthem, Corey Perez is the equally anthemic I Am the Avalanche. But the music they make as Dead Swords operates in its own bleak universe: heavy, suffocating layers of guitars lap Medicine-like over far-off vocals, synths float grimly beneath like mist in a cemetery. The harrowing desert opens with a queasy tower of chords and the proclamation: "I know there is no God upstairs in heaven." The rest of the song proceeds like some kind of doomgaze hymn, guitars as chilling and imposing as a pipe organ. The lack of percussion on the album's five hypnotic songs give the whole thing a terrifying sense of drifting slowly in empty space. Even when a lead guitar punches a mournful melody through the thick blanket of riffs (as it does on "Reykjavik"), the mood never lightens, the sense of doom never abates. As its title promises, Broken Souls is an unrelenting journey into nihilism, pitch-black, punishing, and utterly absorbing.