SEVEN ESSENTIAL RELEASES
This Week's Essential Releases: Free Jazz, Doom, Indie Rock & More
By Bandcamp Daily Staff · June 22, 2018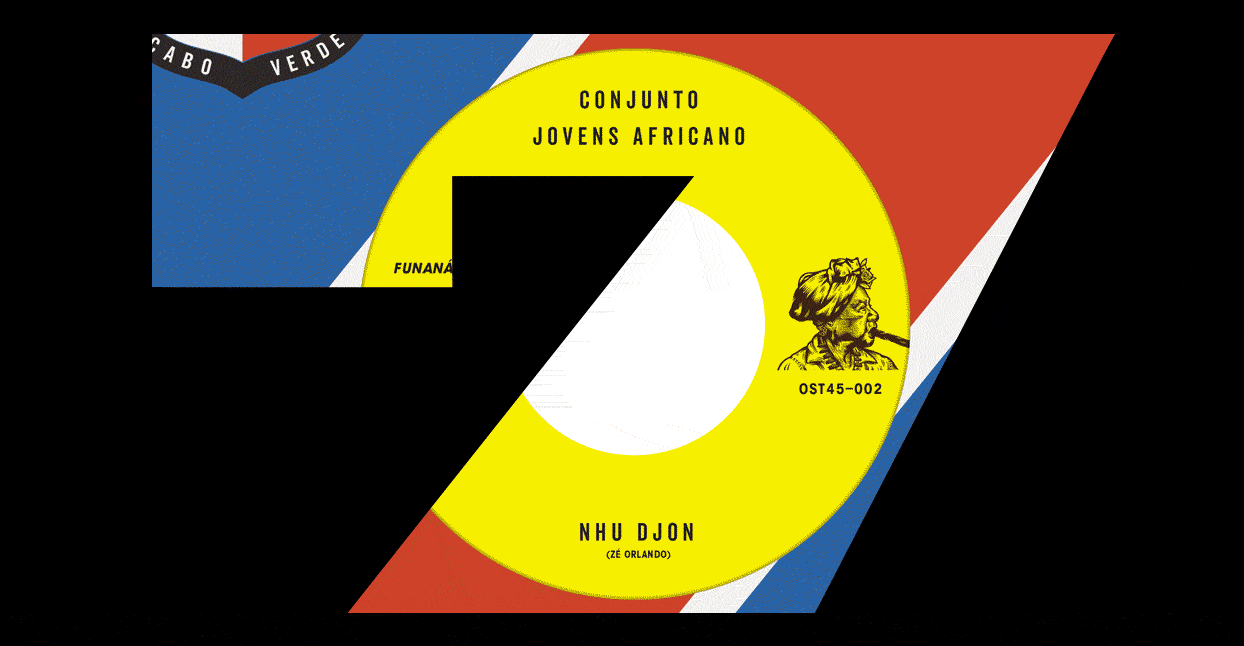 Welcome to Seven Essential Releases, our weekly roundup of the best music on Bandcamp. Each week, we'll recommend six new albums that were released between last Friday and this Friday, plus pick an older LP from the stacks that you may have missed.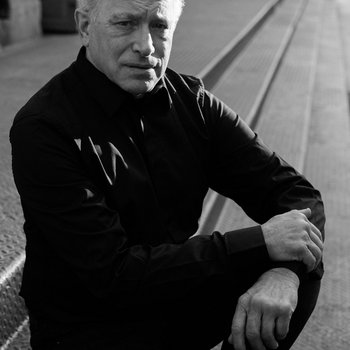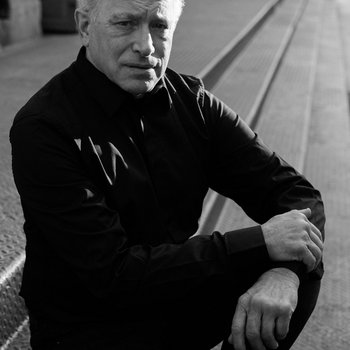 Merch for this release:
Vinyl LP, Compact Disc (CD), T-Shirt/Shirt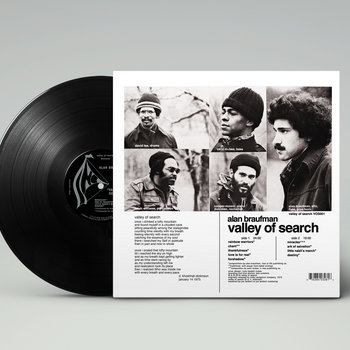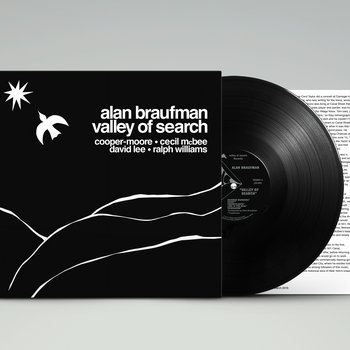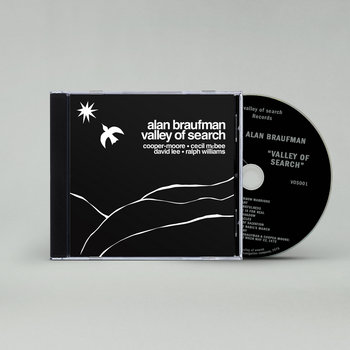 In 1973, Alan Braufman and his friends moved from Boston—where they studied music at the Berklee College of Music—to lower Manhattan. They were free-jazz musicians who lived and practiced in a loft building on 501 Canal Street. The rent: $140 a month. The quartet played on the first floor; they split the remaining floors as living quarters. Released in 1975 under Braufman's name, Valley of Search is a free-flowing collection of avant-garde arrangements that seethe with great intensity, documenting the era's vaunted New York loft scene while offering a glimpse into the quartet's remarkable synergy. The group, which included Braufman on sax, Cooper-Moore on piano, Cecil McBee on bass, and David Lee and Ralph Williams on percussion, recorded Valley of Search in a building storefront, live in one take. It's screeching, restless and fidgety, and in certain parts, one can hear the influence of spiritual jazz purveyors like Sun Ra and John Coltrane in the record's uneasiness. From its skronking wails and stacked drums, it seems Valley of Search was indeed searching for something, and the artists were willing to explore several different emotions along the way.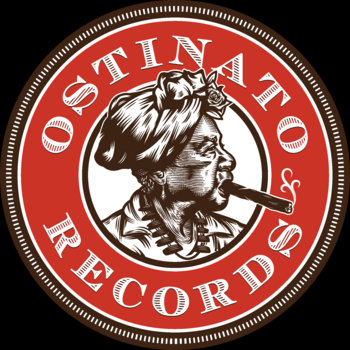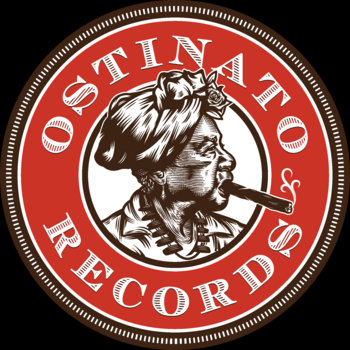 Merch for this release:
7" Vinyl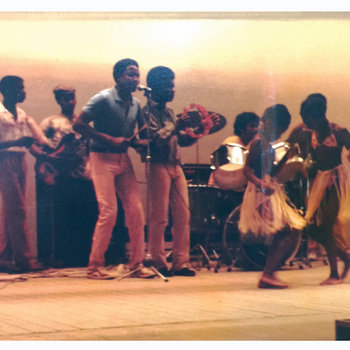 This is usually the part where I try to provide some sort of context about the embed above these words. I'd dive quickly into the creation of the record and what it all means. This isn't the time for that: Simply put, you should play "Nhu Djon / Volta Pa Terra" because, well, it jams. The EP is the latest from the impressive Ostinato Records' series of Cape Verde 45s, which highlight Diasporan bands from a vast number of communities. Split into two tracks, "Nhu Djon" and "Volta Pa Terra" are summery dance songs with rapid percussion, syncopated guitars and traditional Funaná rhythms. Put these on repeat and keep the party going all night long.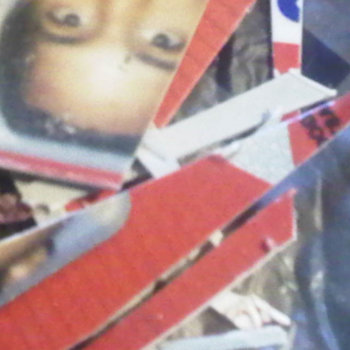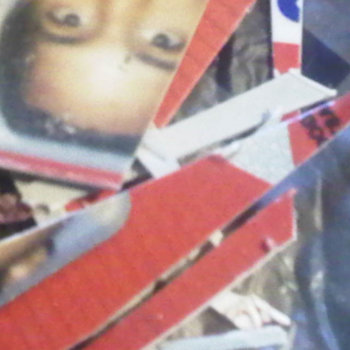 Merch for this release:
Compact Disc (CD), Vinyl LP, Cassette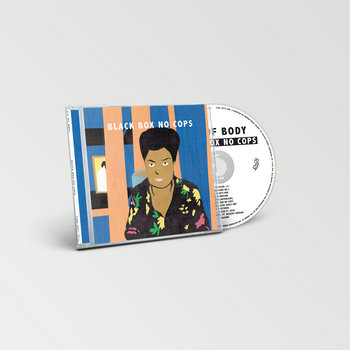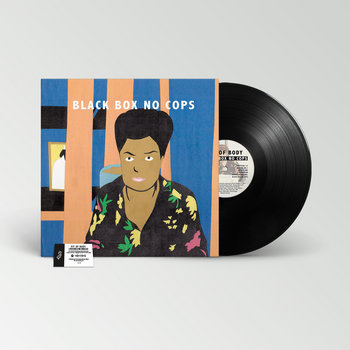 Harsh Riddims founder, multimedia artist, and producer Ryan Parks has been making excellent, dreamy, spacious, funky dance music as Fit of Body for a while now, and his latest, Black Box No Cops, is his best yet. Full of just as much soul, heart, and intimacy as it is beats you can (gently) jack your body to, this is an album with a warm atmosphere, whether its tracks are delicately warped ("Untitled '12"), cheeky ("Sophisticated Adult Entertainment," or "The Screamers," which features a very unexpected Eve 6 reference), or romantic ("Rose Water"). And it never meanders, as electronic music sometimes can; each track is a world unto itself, chiming and sweet melodies mixing with clattering beats, witty and self-effacing lyrics, samples that illuminate parts of contemporary black experiences, and real pop structures to create house that feels like… well, a home.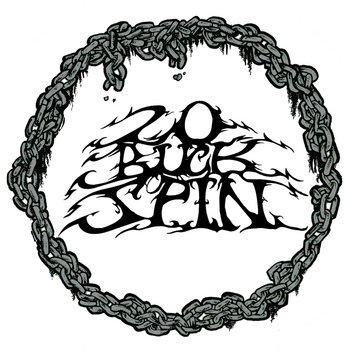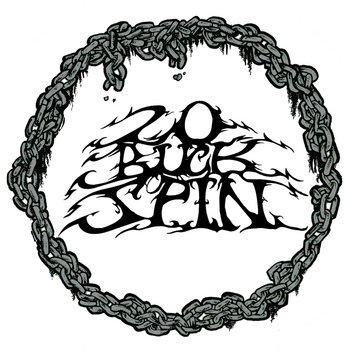 Merch for this release:
Vinyl LP, Compact Disc (CD), Cassette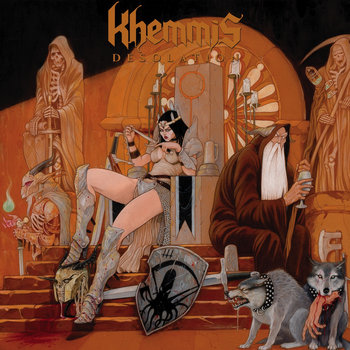 Khemmis's 2016 LP Hunted was one of the year's best, a potent mix of 20-ton, doom-informed riffs and scorching, high-arcing vocals. On the equally-great Desolation, they pull back on the former and double down on writing big, hurtling, near-power-meta anthems full of light and dextrous energy. Witness "Isolation": the scalding guitar lead could have been nicked from a prime-era Dio song, with a vocal melody that rockets upward triumphantly. Though "Flesh to Nothing" runs a full seven-and-a-half minutes, it's on full velocity the whole time: the low end brutally chops and hammers, and Phil Pendergast's voice punching each high note with force and fervor. What comes through more than anything on Desolation is the group's mastery of melody; Hunted stunned with its blunt force, but on Desolation, the songs feel even more immediate and accessible. Khemmis have made a power metal record for the doom generation, full of ballast, raw nerve, and heart.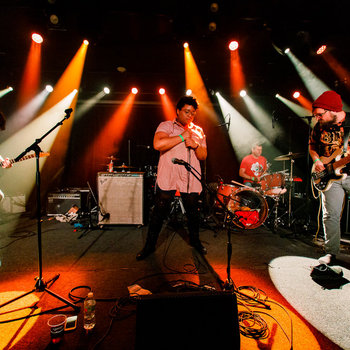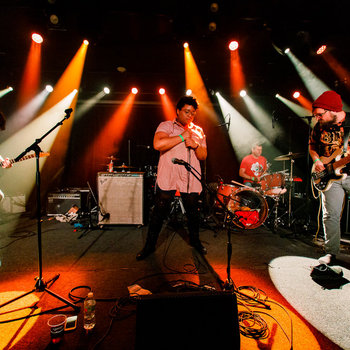 Merch for this release:
Vinyl LP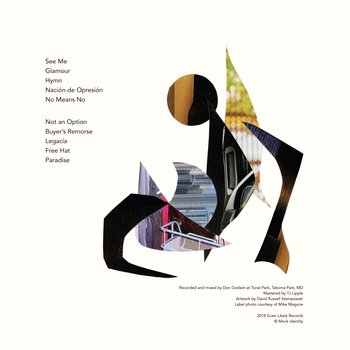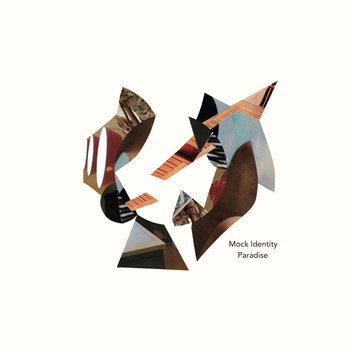 "Can't catch me!" Adriana-Lucia Cotes exclaims breathlessly, on "Glamour," the second track on Mock Identity's first LP, Paradise. "This glamour is not for the man/ It's for me!" Her delivery is energetic, delighted, gutsy; all the things she loves most about herself are for her to celebrate, not to be commoditized or colonized. One of the best things about Mock Identity, a D.C. quartet comprised of punk and avant-garde players from excellent projects like Antonia, Supersonic Piss, and Insect Factory, is how much they burble and spit with the joy of rebellion, an under-celebrated emotion. Too much post-punk is purely dour, plodding along in others' footsteps; while Mock Identity has clear referents (I hear Autoclave, Fifth Column, Frightwig?), their jagged riffs, quick changes, and bouncing percussion aren't made exactly in anyone's image, and Lucia-Coates' bright, elastic vocals, which can twist from angelic to spiked in seconds, make her a stand-out in this current punk generation. This is a really special record, and these are really unique artists; put this one on and let it fuel your art and your power. 
Rolling Blackouts Coastal Fever
Hope Downs
Merch for this release:
Vinyl LP, Compact Disc (CD), Cassette, T-Shirt/Apparel
I'll be straight: I love guitar rock, but at this point it's tough to convincingly argue that there is anything fresh left to squeeze out of the traditional two guitars-bass-and-drums set-up we've been marinating in for the past 60 years. With that caveat in mind, Melbourne-based Rolling Blackouts Coastal Fever's Hope Downs is a fine example of a modern guitar rock record that feels new even if it doesn't exactly sound it—-the band's sonic lineage is squarely and unsurprisingly located at the nexus of Flying Nun and Chapter Music. Its novelty lies in the band's deliciously manic energy, solid songwriting, and obvious deep love for the medium. From boisterous twang ("An Air Conditioned Man") to tightly coiled jangle ("Mainland") to the poppiest iteration of post-punk ("Bellarine"), it's all here and it sounds great, thanks to Liam Judson's crisp production. RBCF has mastered, via expert deployment of sharp melodic passages and hooks so unexpected you immediately want to hear them again and again, the rare ability to make what is essentially a series of guitar jams (lots of noodling, you've been warned) sound as elegantly memorable and instantly personal as a Sarah Records 7-inch. I've listened to Hope Downs at least 5 times this week, and I'll probably have listened to it 5 more by the time you read this.
Back Catalog
Grayceon
IV
Merch for this release:
Compact Disc (CD), Vinyl LP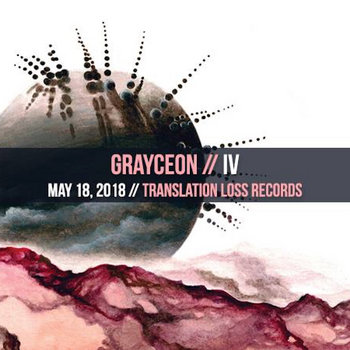 There's something undeniably goth about Grayceon's excellent fourth full-length (not counting a split with Giant Squid in 2007). None of that comes at the expense of force: Max Doyle's guitar still loads the songs with skin-slicing riffs, and they're all structured to build to mass points of turbulence (witness the stormy, convulsive opening to "Scorpion"), but every note is drenched in a kind of deep, sorrowful darkness. Much of this has to do with the way Jackie Peretz Gratz employs her electric cello—which is indispensable when it comes to giving the songs texture and shape. If "Scorpion" is a tornado, the eye of the storm are the pitch-black flight-of-the-bumblebee riffs Gratz spins at its center. On the near-thrash "Slow Burn," the instrument's low groan acts as a baleful counterpoint to the stampede of riffs in the background. "Silver Moon" sounds like a sea shanty sung by a banshee, it's mournful chorus the perfect complement to Doyle's crashing riffs and Zack Farwell's controlled-demolition drumming style. IV is as enveloping as the best Jack the Ripper yarn, full of gaslight and fog and ominous alleyways. It is one of the year's most inventive hard rock records.