SEVEN ESSENTIAL RELEASES
This Week's Essential Releases: Classic Soul, Indie Pop, Hip-Hop, and More
By Bandcamp Daily Staff · January 12, 2018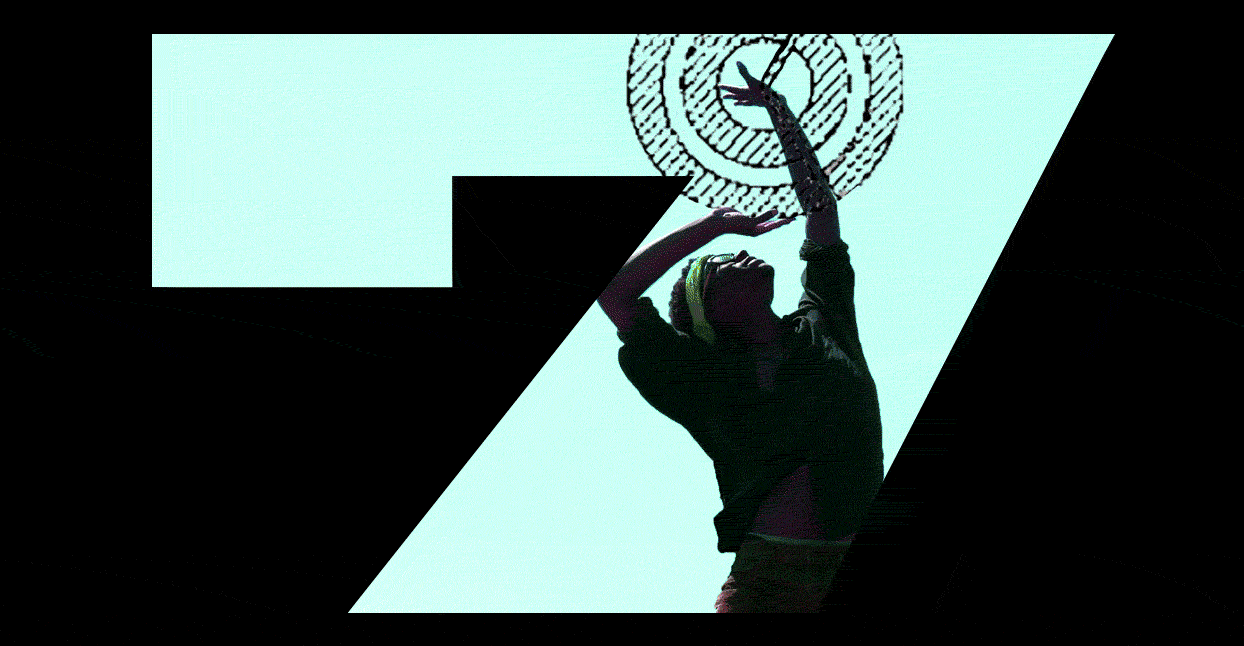 Welcome to the first 2018 edition of Seven Essential Releases, our look at the week's crucial LPs and singles. And since the world of Bandcamp is so vast, we also include one killer release from the vaults that you may have missed the first time around.
On their second record, Unearth, Seattle synth duo Crater refine their approach to synthpop, stripping back the razor-wire guitars and clattering percussion that turned up on 2016's excellent Talk to Me So I Can Fall Asleep in favor of gentle, murmuring keys. The effect is striking: "Brood" is a hushed, shivery song, Cecilia Gomez breathing out its melancholy vocal melody, the synths rippling gently behind her. It coasts into a baleful, beautiful chorus, Gomez's voice circling like clouds of snow. "All That's Mine" throbs and pulses, Gomez skipping nimbly between the steady bass beat and thin rivulets of synth. What strikes most about Unearth is its dark, simple beauty: by paring all of the songs down to the basics, Gomez and partner Kessiah Gordon's melodies seem to leap from the songs and slither across their surface with purpose. Unearth is a hypnotic, addictive listen, that unnerves and chills like a voice from beyond the grave.
London's Where It's At Is Where You Are Records add another gem to their catalogue of sophisticated pop with the reissue of Moonstone, the 2008 record from Burgandy-born, Berlin-based chanteuse Clemence Freschard (who sings in English.) Like the rest of Freschard's extensive discography, Moonstone is a homespun indie pop record with a hint of world-weary coquettishness in its lyrics and a stripped down, minimal approach to the music. Moonstone features only two players and three instruments—Freschard herself on guitar and drums with collaborator Stanley Brinks on guitar and bass—lending this low key listen an air of studied intimacy as if it were a conversation taking place over a pack of cigarettes and a bottle of wine.
Merch for this release:
Cassette
From the always excellent Z Tapes comes another bedroom pop masterpiece. You know you're in the right place with song titles like "Angst," "Gentle Boy," and "Her Bangs." But tentative and tinkering bedroom pop this is not. Johnny Utah's second release (the first was an EP titled Small Dogs, released last summer) is beautiful, powerful, and brief, like the relationship he's working through on this record. Album opener "Angst" echoes a song of the same name on Small Dogs, but the new version is a very far cry from the reverb-soaked, low-fi original. Johnny Utah is a master of the bedroom pop genre and has the unique ability to take sometimes ugly and raw emotions and turn them into catchy pop songs.
Merch for this release:
Compact Disc (CD), Vinyl LP
In the early 1970s, author LaVice Hendricks and his brother-in-law, Ernest Garrison, produced a musical called Two Sisters From Bagdad. It was an imagined tale of angels and demons that was sponsored by Detroit's Bethel AME Church and performed in its basement. The play opened to very little fanfare and was shut down two weeks later due to poor attendance. It was considered too peculiar for mainstream consumption. The music for Bagdad was also seen as bizarre: on "Thoughs Were The Days," the vocalist envisions hell as a "swinging place" with "a wait list you couldn't believe." On the cartoonish "Mr. Devil," another singer pleads for her soul ("If there's kindness in your heart, give me a break!") Musically, Bagdad blends jazz, gospel and oddball soul to great effect, bolstering the record's eccentric theme. Highlights include "Happy and Blessed," which, despite its title, is actually a sad song about death. "Don't cry for me," goes a line from the slow-burning hymnal, "…for I will be at rest." Though Two Sisters the play was tough to understand, the soundtrack stands as a multifaceted take on good, evil and the afterlife.
Garden City is Sol Patches' first full-length, and it's a pretty phenomenal statement of intent from the Chicago rapper and producer. Featuring a who's who of some of Chicago's most inventive R&B and hip-hop artists—Mykele Deville, Rich Jones, DJs Sadie Woods and Sasha Nodisco, and so forth—this feels both like a breakout record for Patches themself and an ode to community. Patches is comfortable balancing the playful and serious, hopeful and realistic—both lyrically (the repetition of "I got options!" on the Biggie-referencing "Options" is pure self-determination, especially given the frank discussion of South Side life on the same track) and aesthetically (the oozing synth and snapping beats on "Morph+," the warm horns of the gorgeous posse cut "Last Soil," the chiptune bubbles of the flirty "PickUp"). Their background in and natural affinity for poetry and theater is evident; this is a dramatic album, but their wordplay never feels forced or showy. And this is an album full of songwriting, too—rather than resting on one hook for the duration, each track moves, growing and changing. Patches' embrace of life, their own path, and their own ingenuity is infectious; rather than waiting for current events to get better, Patches is determined to make joy and truth where they can.
Merch for this release:
Compact Disc (CD), Cassette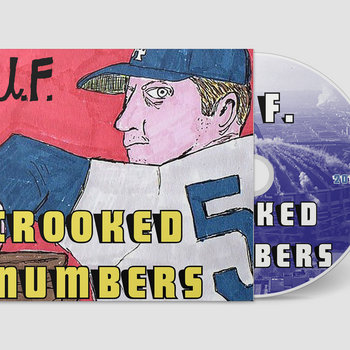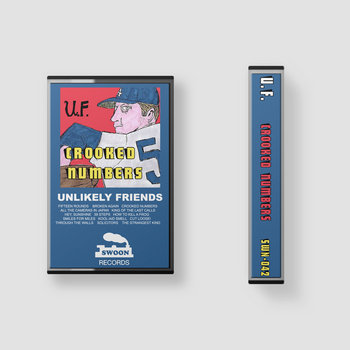 On "King of the Last Calls," D. Crane, speaking for all of us, sings "Don't wanna go to bed earlier/ Don't wanna get up with the sun/ Don't wanna eat more vegetables/ Don't wanna go for a run/…I just wanna sit here like the King of the Last Calls." That's the spirit of Unlikely Friends' excellent new record Crooked Numbers in a nutshell: Responsibility is boring and overrated; anyone up for shots? A long-overdue follow-up to 2015's stunning Solid Gold Cowboys, Numbers wisely doesn't mess with the Friends' core formula: take a batch of skyscraping melodies, add sweet-and-sour harmonies, top with silvery guitars, repeat as often as necessary. Every single song on Numbers is an immediate heartwarmer, power-pop pulled off with skill and panache. "All the Cameras in Japan" rides a corkscrewing guitar line into a big-blue-sky chorus; "Through the Walls" is gruff and blustery, sugar-sweet vocals doing combat with a grit-and-gristle riff. And on the bright, beaming "Broken Again," Crane grumpily provides a thumbnail sketch of his life: "Too many bars/ too many bands/ and not much else" as broad, shimmering chords ring out behind him. It's enough to make the rock & roll lifers in the audience nod their head and say, "Too real."
Back Catalog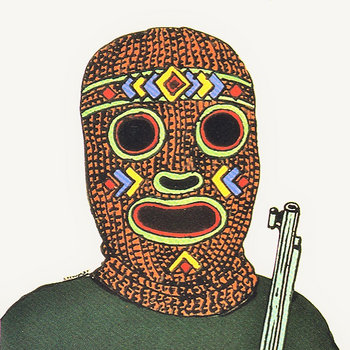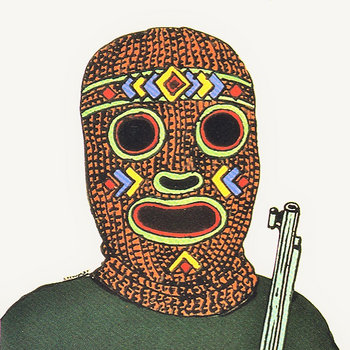 Leonard Milloy and scorching sands. Glue sniffers, a jazz cabbage, and art-rap (it's a thing, sorry). These are just a few of the things referenced by Milo's alter-ego, Scallops Hotel, on the recently released sovereign nose of (y)our arrogant face. Throughout the record, the rapper pulls disparate thoughts from his brain, stringing them into a loose stream of complex views. Like on "whereareewe": "I hate how people speak on the internet / The overwhelming decorum of an invisible place ain't for me / I poke at the glass angrily." Then on the battle-ready "sedans," Milo equates rapping to a bloodsport. Say what you will, but he's not lying.