SEVEN ESSENTIAL RELEASES
This Week's Essential Releases: Punk Rock, Hip-Hop, and New Wave
By Bandcamp Daily Staff · August 11, 2017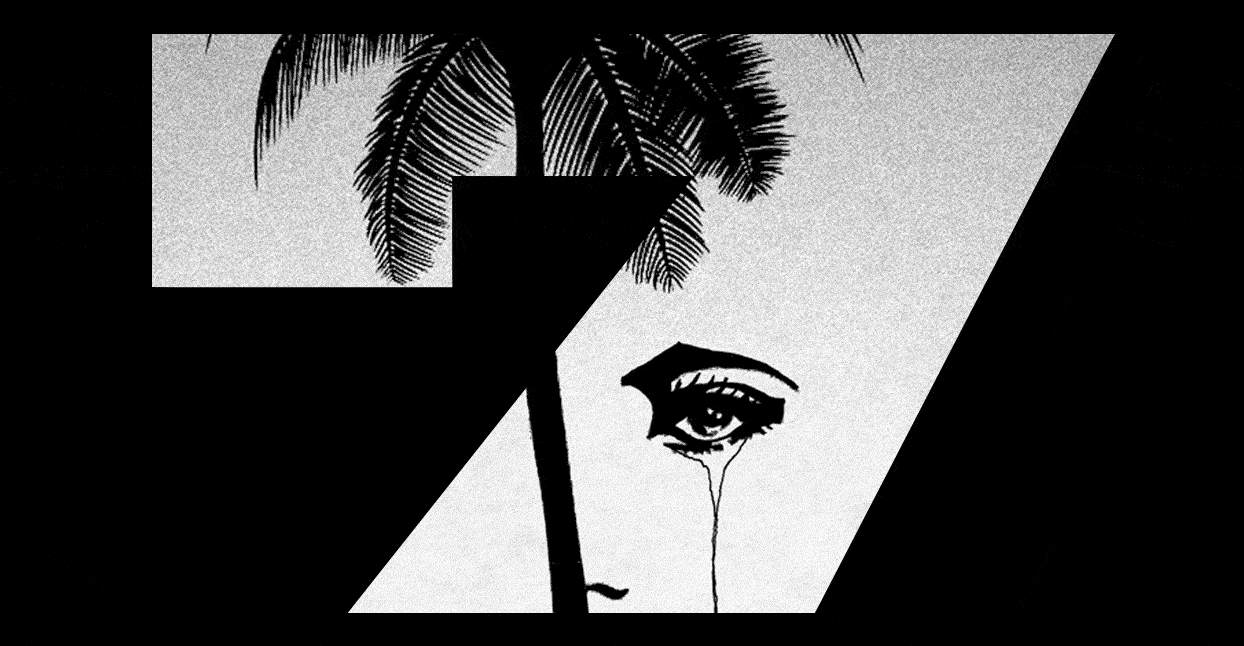 Welcome to Seven Essential Releases, our weekly roundup of the best music on Bandcamp. Each week, we'll recommend six new albums, plus pick an older LP from the stacks that you may have missed.
Merch for this release:
Cassette
The title track comes smashing in as a '70s glam tribute that's just a taste of the fun that's to come. Dan Reg's distorted vocals evoke the crappiness of the house party sound systems from which they were born. Known on the New York scene as purveyors of fine thrashing party rock, on Cruel World, the mood is a bit bleaker but you wouldn't know it form the riffs. Thin Lizzy fun stretched over decades of DIY basement shows is what Big Huge is brining to the table.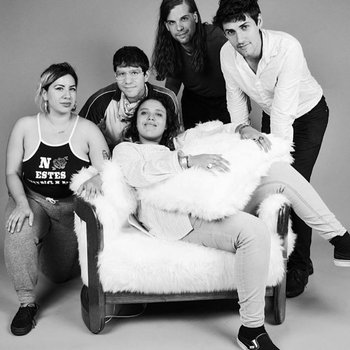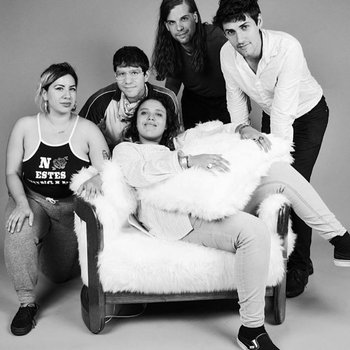 Merch for this release:
Vinyl LP, Compact Disc (CD), Cassette, T-Shirt/Apparel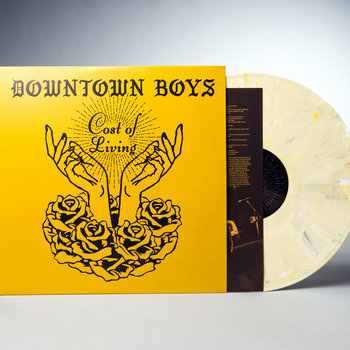 Downtown Boys open their third full-length EP with a question, "How much is enough? And who makes that call?" and they spend the remainder of the album trying to answer it. Cost of Living is a record about systems of power, the way they are created, and the way they are allowed to persist. And as they did on 2015's Full Communism, Downtown Boys attack those systems with gusto and fury. Their sound has become more streamlined—Cost of Living was produced by Fugazi's Guy Piccioto, who has scaled back some of the group's hardcore assault in favor of guitars that are cleaner and more sinewy. But rather than softening the group's impact, it only makes it feel more vital and ruthless. "I Can't Wait" is a full-court-press assault, Victoria Ruiz's glorious howl swooping and leaping up the octaves, going from sonorous bellow to throat-busting shout. "A Wall," with its bleary saxophones, recalls X-Ray Spex and Essential Logic, two other punk bands who employed the instrument to similarly cutting effect. And "Clara" is a full-bodied tumble down a mountainside, guitars chugging relentlessly over a rollercoaster bassline. Cost of Living is a vital, nervy record that speaks potent truth to power, and a full-throated, spike-fisted demand for change.
Merch for this release:
Vinyl LP, Compact Disc (CD)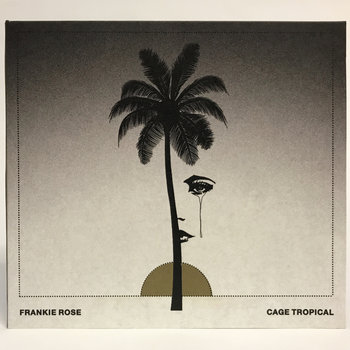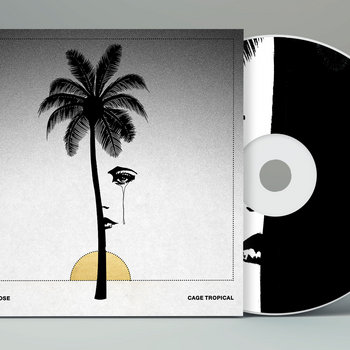 There's always been a luminous quality to Frankie Rose's music, whether she was floating on spun sugar clouds of garage pop fuzz on her solo debut or plumbing the farthest reaches of sound and space on bonafide masterpiece Interstellar and its follow-up, Herein Wild. Her latest record, however, practically glows in the dark. On Cage Tropical, Rose's hallmark gorgeous melodies and layered vocals are polished to a sparkling sheen, and surrounded by slick synths, thumping drums, and more dynamic rhythms than on previous releases. Gleaming lead single "Trouble," probably the strongest track on the record, has an explosive and psychedelic krautrock-inspired outro, while the Depeche Mode-ish "Game That We Play" has a chorus that would make any modern synthwave fan's ears perk up. It would be easy for a record so indebted to the coolly mechanical sounds of mid-80s synth pop to come across as icy and remote, yet under Rose's generous touch the synthesized sounds melt into something warm and beautifully human; an appropriate sound for a record that reads as the diary of a lost girl, the story of how Rose came to be disconnected from her true self within the vast grid of Los Angeles ("Days are long when you live without the sun," she sings on "Dyson Sphere") and found a way to free herself from this Cage Tropical.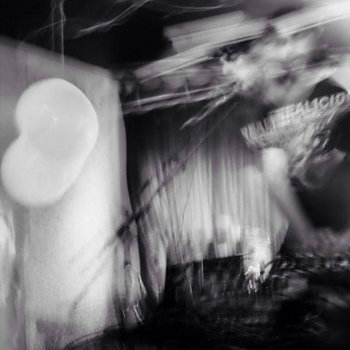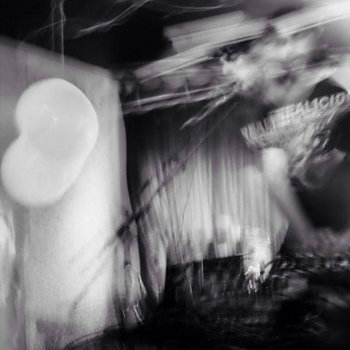 These live sets of one-man electronic powerviolence—short blasts of noise made from jerry-built analog electronics, a voice hoarse and spent from screaming—might seem an odd choice for a recommended record, given the sheer number of 'professional' records released into the world every week. This one really snagged me, though; Josh Landes, A.K.A. Limbs Bin, has a deadpan-humorous approach (not uncommon to the genre, but artists often struggle with striking the right balance between acerbic jokes and making too light of things that matter), and an actual ear for noise construction. This is an easy style to approximate but one that it's difficult to do well. Landes genuinely sounds like he's performing a self-exorcism as the sets go on, his distorted voice blending into his overdriven, shrieking, scraping electronics, something real opening up under the patter and screel; though at first the sets seem purely chaotic, by the end, I found myself riveted. As well, it's worth celebrating the fact that music doesn't need to be professionalized to have heart or meaning, that these live recordings are breathing records of everyday underground spaces (too rare these days, and too valuable), and it's worth noting that the audiences stay attentive all the way through.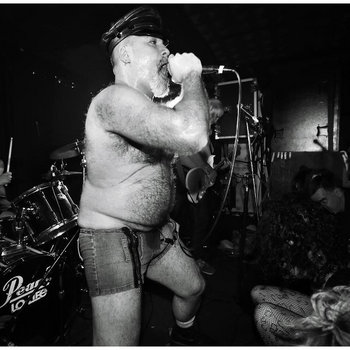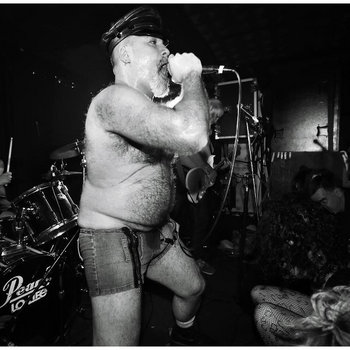 One of my favorite things about Limp Wrist is that though this queer hardcore institution (members of Los Crudos, Flesh World, and so on—you know the drill) could kick back and rest on their laurels, none of them are interested in doing so. Though a project band (none of the members live in the same city), they remain active, releasing music when they can, and their music has lost none of its punch, none of its power, none of its provocation—none of its fury and compassion. Rather than speaking for the queer community, they speak to us—"Wrap Yourselves In Me" is the tale of the baby gay new on the scene who thinks their elders have nothing to offer them (we've all been that baby gay, or at least I was), "They Tell Me" speaks to homonormativity, "Como Vos" focuses on how the community self-polices. "Thick Skin" is the one that gets me most in the guts; the carapace you have to to develop to protect your humanity from a world that hates you is the realest thing.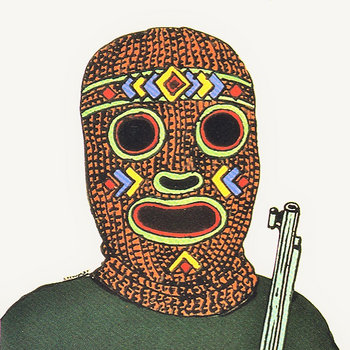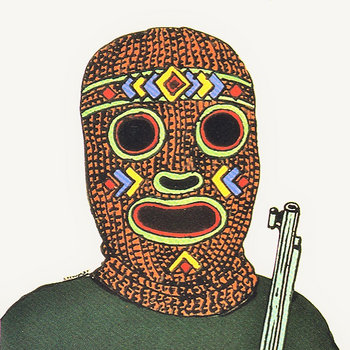 Merch for this release:
Cassette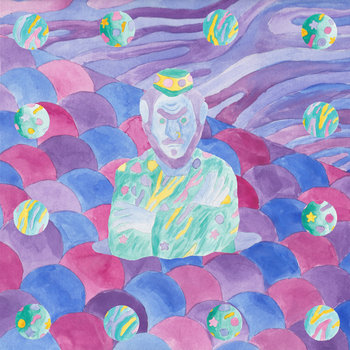 Toward the end of milo's new album, on a song called "embroidering machine," the rapper repeats a line that perfectly summarizes this release: "The job of resurrectors is to raise the dead." The quote serves as a mission statement for the LP, which is partially inspired by iconic author James Baldwin. "Rap is how we say our truth, catalogue our culture, develop our philosophies," milo told us recently. "This is my definition of rap. And James Baldwin said it a long time ago." The MC sounds especially poetic on this album, revealing disparate one-liners that land softly on the ear. In a good way, milo sounds trapped inside the rhythm, his voice churning within a mix of atmospheric drum loops and muddy, lo-fi synthetics. who told you to think??!!?!?!?! is many things—art-rap, L.A. beat scene, OutKast-inspired Southern hip-hop—all at once. As it flows in various directions, it ultimately serves its purpose, paying homage to the ancestors while influencing a new school of thought.
Back Catalogue
Antonio Adolfo, Destiny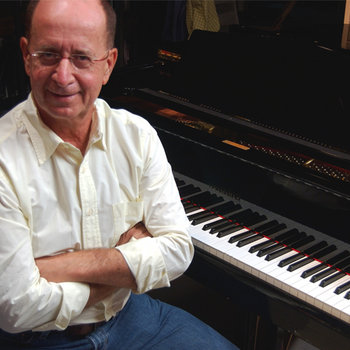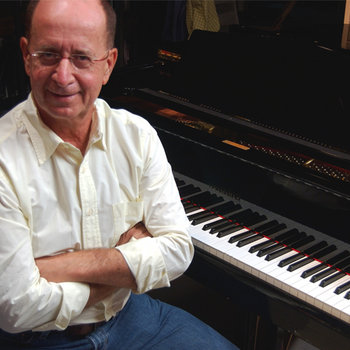 Earlier this summer Far Out recordings reissued Antonio Adolfo's 1979 album Viralata, which sounds exactly like what you might think jazz funk would sound like in 1979 in Brazil. The album was resurrected on London dance floors in the '90s by a cohort of DJs who were fed a handful of copies by Far Out's label boss Joe Davis. It was Davis's infatuation with Brazilian music that lead to Far Out's release of Destiny, Adolfo's 2007 masterpiece of '60s pop tinged with tropicália and a little funk—which sounds so very french. The keyboard master and arranger has had a long and successful career but Destiny is one of his strangest works, relying on what we might call cheesy keyboard melodies and overeager percussions. As a whole, the result is an enchanting blend of styles, pulled from so many decades and experiences.