SEVEN ESSENTIAL RELEASES
This Week's Essential Releases: D-Beat, Dance, Experimental, and More
By Bandcamp Daily Staff · April 06, 2018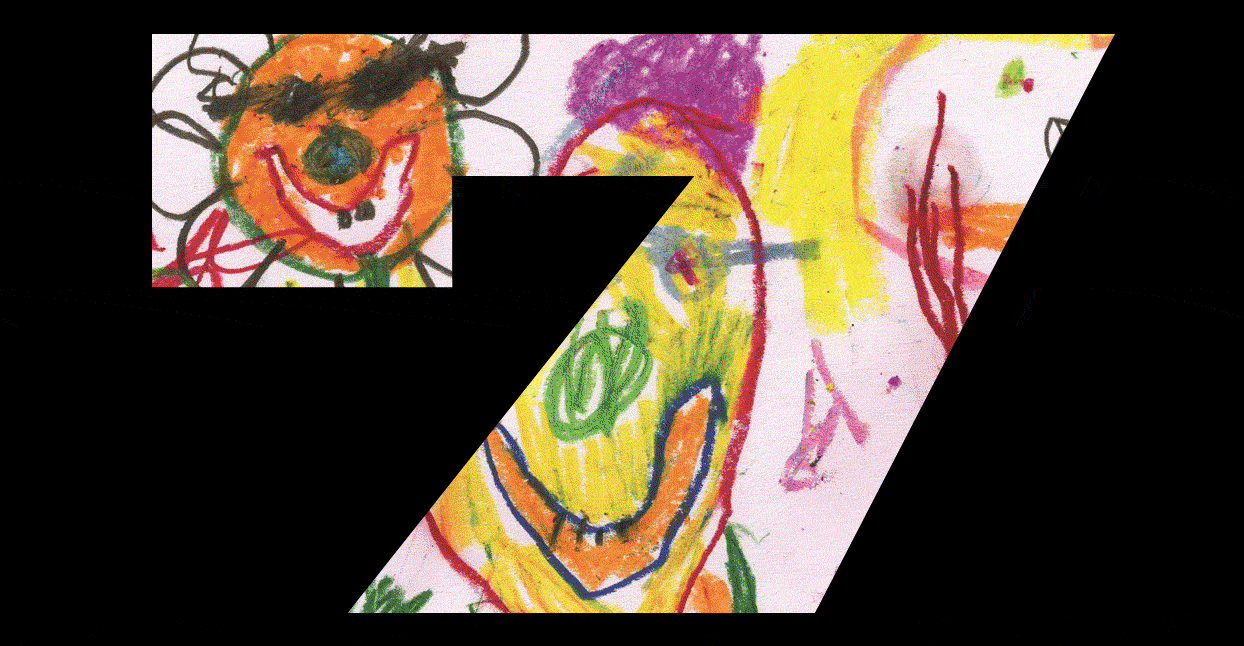 Welcome to Seven Essential Releases, our weekly roundup of the best music on Bandcamp. Each week, we'll recommend six new albums that were released between last Friday and this Friday, plus pick an older LP from the stacks that you may have missed.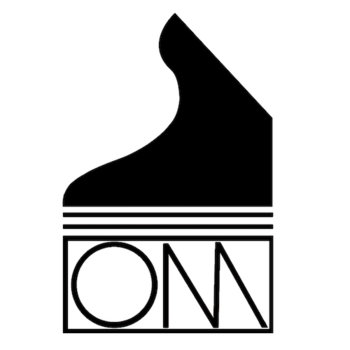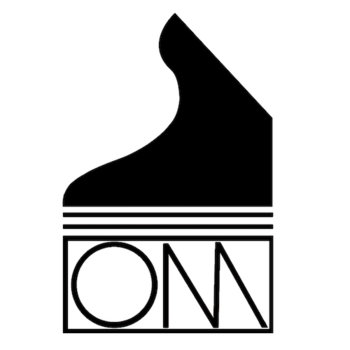 Merch for this release:
Cassette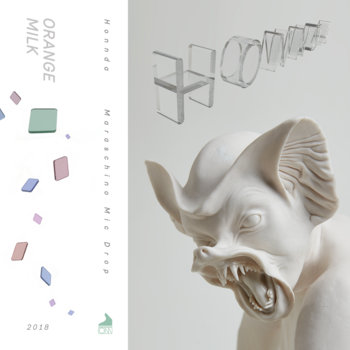 See that embedded player up there? Just press play on it, don't even read another word of this writeup. Because if that's not the frontrunner for 2018 Song of the Summer, I don't know what is. The only thing that might disqualify it is that the song, "Megga Millionz," originally came out in 2016, as part of Brooklyn producer Honnda's EP Diamonds in the Microwave. But it shows up again on Maraschino Mic Drop (along with "Box Outs" and "Crowd Crush" from Diamonds), and it's still the centerpiece, a rowdy, joyous track driven by Dai Burger's elastic rapping and her ability to milk a lottery metaphor for all its worth (my current favorite line? "Up the ante/ you got yourself a winner/ eight figures/ just to match my eight-shaped figure.") The rest of Maraschino is just as bananas and just as much fun. "Maraschino Zap" sounds like a surrealist take on The Go Team!, a children's choir repeating "Maraschino Mic Drop! Afternoon delight!" as synths ping-pong dizzily in the background. Honnda's great skill is his ability to treat synths as if they were percussion instruments: On "Dizney Flip," they pop and spatter and bounce; on "It's a Fox," they fizz and crackle like sparklers. Maraschino Mic Drop is a 35-minute blast of unfiltered happiness, dizzy and hysterical and irresistible.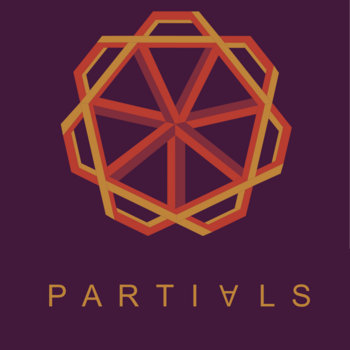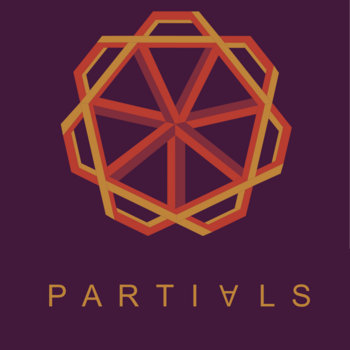 Glossolalia is an extremely danceable record that transmits the joy of a room full of people making music together—blooping synths and sharp clapping percussion make up the bedrock of most of the tracks. The sound is overwhelmingly huge, like something you might have heard at The Hacienda when New Order was king of UK nightlife, but there are elements of psychedelic and funk to ground and massage the jerking beats. "Strange Loops" barges onto the album with an almost big band sound and the whole thing winds to a thoughtful close with the rhythmic "Polyglot." The new wave kids dressed head to toe in black, the hippies, and the acid jazz heads are all invited to this dance party.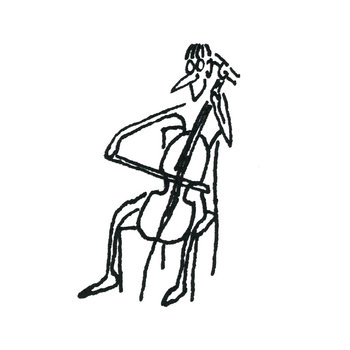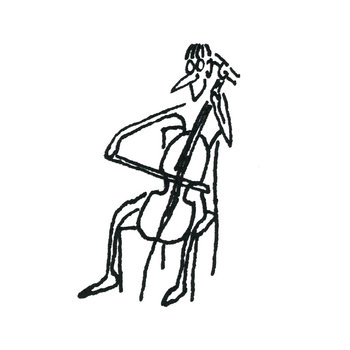 Merch for this release:
Vinyl LP, Compact Disc (CD)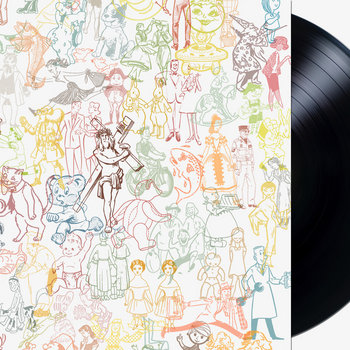 In her Album of the Day writeup for Bandcamp, Amaya Garcia called You Fucken Sucker "raw, slightly unhinged, and complex…tracks that focus less on melody and more on translating feelings like loss, grief, doubt, anger, frustration, and confusion into sound." That sentence nails the mood of Sucker, an album I've found riveting and unsettling and, ultimately, impossible to parse. Sucker gets under the skin, and anyone who struggles with depression might find its accuracy uncanny. The album is loaded with snatches of hostile, screaming voices, but the more you listen, the more you realize those voices are internal—de Jong nailing the inner monologue of depression and anxiety to unsettling perfection. But even if you were to pull back from the album's success on a psychological level, its musical achievements are just as stunning: no one song sounds like the other; "It's Only About Sex" starts as a grim, droning mood piece, then dissolves into an extended symphonic passage, then ends with darting, spritely synths. "Doomed" throws doomy vocals and a twitching electric guitar over a bed of funereal electronics. "Johnny No Cash" nails Tom Waits's Mephistophelean carnival barker aesthetic. The only song that comes close to de Jong's work with The Books is the title track, which opens with a bright and tender acoustic guitar and a woman's voice gently singing the first verse of "Mary Had a Little Lamb." But once she gets through that verse, the song twists, and new lyrics emerge: "Mother fucker, father fucker, sister fucker, brother fucker…you fuckin' sucker." Peace is fleeting on Sucker; once you've wrangled with the album's disturbing themes, there is a world of compositional mastery waiting to be untangled.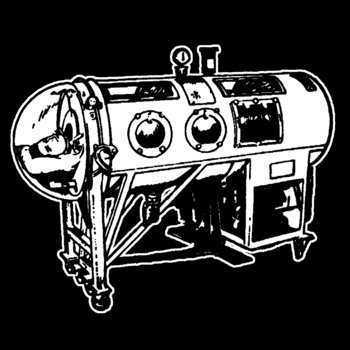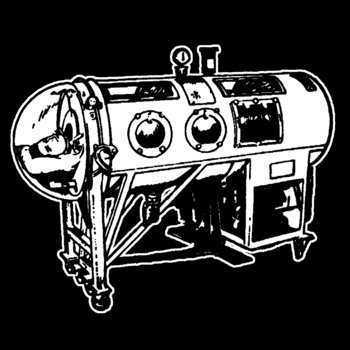 Merch for this release:
Vinyl LP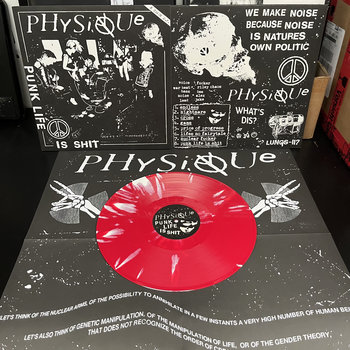 Sometimes, one wants a record to push at a genre's furthest boundaries, to approach it at odd angles, to splice in new perspectives, to truly mess with the form. Other times, it's more than enough for a record to master the form, to execute it excellently. It depends on the style, it depends on the players; with punk, especially, a subgenre that can be interpreted as simplistically or as wildly as one desires, there's a lot of satisfaction to be found in both modes. Physique's Punk Life is Shit is a picture-perfect Japanese-style D-beat record, a noisy, nasty rampage, a kicked-up windstorm, a roughly 10-minute howl against oppressive forces: the history of U.S. colonial occupation, impending nuclear destruction and other horrors of war, the gender binary, the punk scene's own reiteration of mainstream social structures. It comes from the heart, and there are clobbering drums and blistering solos. What else could you ask for here? This Olympia group features members of the much-beloved G.L.O.S.S., and their furious energy carries through. Put it on and open up an instant circle pit anywhere you go.
Unknown Mortal Orchestra
Sex & Food
Merch for this release:
Vinyl LP, Compact Disc (CD), Button/Pin/Patch, , Cassette, Vinyl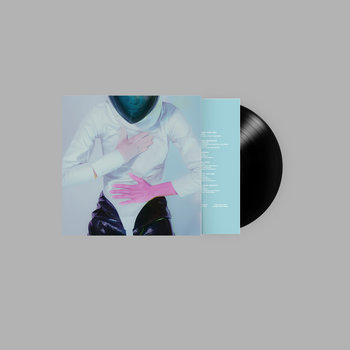 Sex & Food, the fourth full-length studio album from Unknown Mortal Orchestra, is a multifaceted collection of acid rock, folk, beach-inflected pop, disco and seductive soul, funneled into a tight 43-minute set that doesn't waver despite its oscillating sonic approach. The band's influences are clear throughout the album: opener "Major League Chemicals," with its stuttering drum pattern and fiery guitar rhythm, seems directly influenced by the late rock icon Jimi Hendrix. "The Internet of Love (That Way)"—my personal favorite of the bunch—rests somewhere between Prince's sultry funk and R&B, and the bluesy gospel-soul hybrid created by Ray Charles in the 1950s. Here, Ruban Nielson's guitar chords just sort of float in the stillness, drifting behind his voice until they cascade to the fore. "This Doomsday" is a spiritual song: amid lo-fi drum taps and muddy acoustics, Nielson outlines God's lasting presence on his life: "God said, it takes, far more than confession / Be a good man or, give me your best impression." Though the message is righteous, the track emits an ominous tone, as if the sky is opening as the tune unfolds. In the end, Sex & Food is a deeply meditative record on which Nielson tries to make sense of the world within and around him. In pondering the good, the bad, the mundane and the strange, Nielson carefully paints a new version of himself.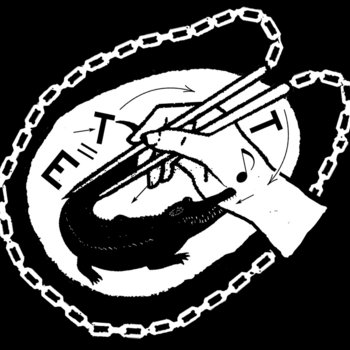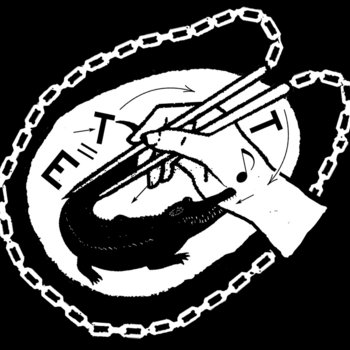 Merch for this release:
Vinyl LP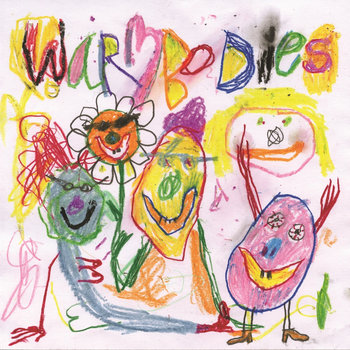 Kansas City's Warm Bodies specialize in the sideways approach to punk favored by many in the St. Louis/Kansas City scene: here, warped garage riffs are punctuated by Olivia Gibb's high-voltage yips, yelps, and snarls. Tracks speed up to breakneck paces and slow down painfully at odd places; the drums are splashy and trashy (which can obscure, at first listen, how precise they are) and the guitar sounds alternately curdled and rubberband-springy ("Psychic Connection"). Gibb's lyrics are more evocative than didactic, pulling at all the ugliness and revulsion and absurdity of occupying a strange sack of meat and bone that contains various sloshing liquids, especially in a time when so much of our sense of self is contained neatly in digital space. (On the Internet, nobody can hear you sneeze, or see what comes out in that tissue.) It's a cagey way to get at both the constant discomfort of modern times and the easy dehumanization that undergirds it; the effect of the entire record, which compiles sharpened versions of previously released material with a few brand-new tracks, is somewhat like coming off a malfunctioning carousel sick to one's stomach. In other words, it's great.
Back Catalog
Merch for this release:
Compact Disc (CD), Vinyl LP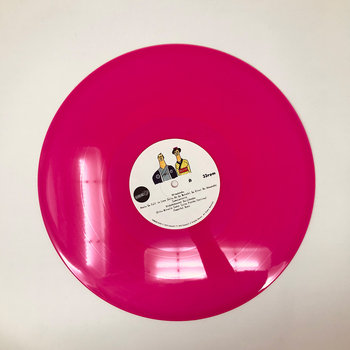 Go ahead, pigeonhole Otoboke Beaver as Shonen Knife: The Sequel, but don't be surprised when you find the candy-punk lollipop you've been heedlessly sucking on hides a cyanide center because this shit is brash enough to blow your ear drums (or at least your headphones) out. Originally released on CD and now re-pressed, in very limited edition, on vinyl by Damnably Records, quickly becoming the go-to label for the best rock music coming out of Japan and Korea, Okoshiyasu​!​! Otoboke Beaver collects tracks recorded by the band from 2010-2015 and cements their place within the punk rock canon with an avant-garde wildness that doesn't fit easily into any pre-determined genre box. They describe themselves as a "knock-out or cake pound band" but, really, they're just knock-outs.