SEVEN ESSENTIAL RELEASES
This Week's Essential Releases: Synthpop, French Pop, Swedish Pop & More
By Bandcamp Daily Staff · June 09, 2017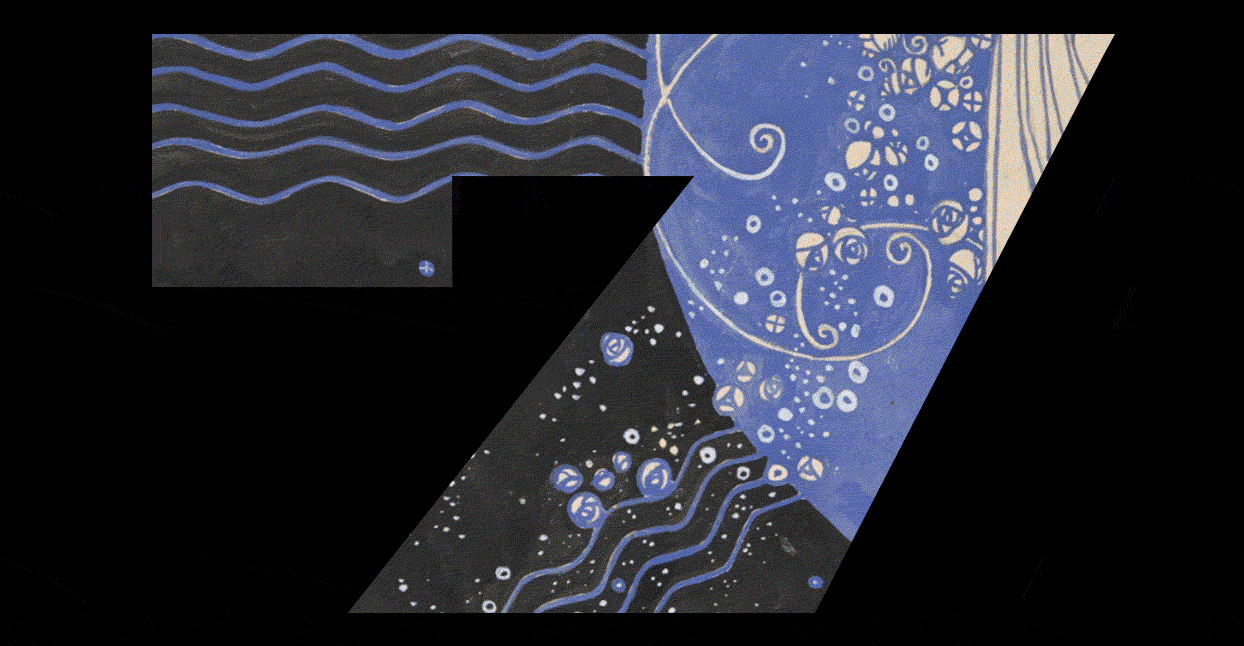 Welcome to Seven Essential Releases, our weekly roundup of the best music on Bandcamp. Each week, we'll recommend six new albums, plus pick an older LP from the stacks that you may have missed.
Merch for this release:
Vinyl LP, Compact Disc (CD), Cassette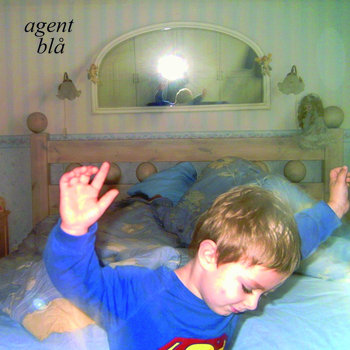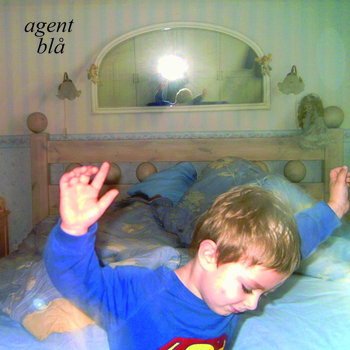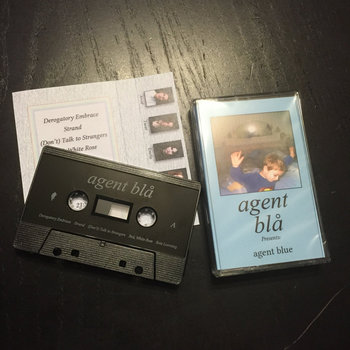 The majority of Agent blå's gripping debut swings between the twin poles of anxiety and desperation, goaded on by white-knuckle percussion and guitars that glimmer and sear like sunlight hitting glass. The Gothenburg group write songs that center around neuroses; sometimes, they're romantic, but most of the time they're panicked responses to everyday dilemmas. "Derogatory Embrace" rockets out of the gate with roundhouse drumming and a guitar line that sounds lifted from an early Cure demo, as Alatalo bellows, "I'm stuck with feeling/like I've met everyone worth meeting." But while Agent blå may spasm with nervousness, there's a sense of exultation, too. These are hands-in-the-air sing-along songs for the perpetually freaked-out.
—J. Edward Keyes
Merch for this release:
Compact Disc (CD), Vinyl LP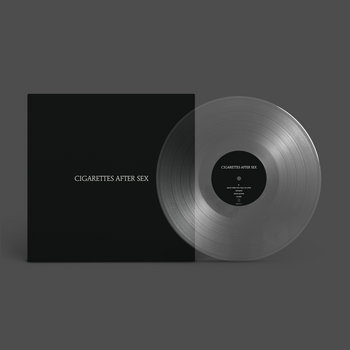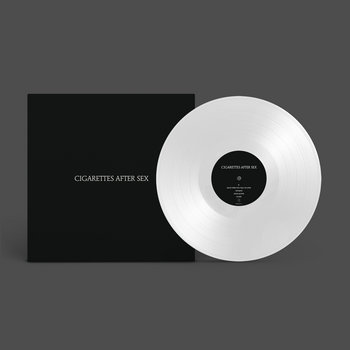 In an interview with us last summer, musician Greg Gonzalez sought to describe his music as Cigarettes After Sex: "I kind of think of my songs as letters to somebody," he said. "It's sweeter when the lyrics are to somebody significant. It makes me feel good when I play the songs, so I can go back to that memory." Not surprisingly, Gonzalez's debut full-length plays like a quiet ode to days gone by or a rom-com setting the scene for Netflix 'n' chill. It's innocent on the surface, but the tone is sultry and deeply reflective, bringing a group like Rhye to mind. It's unclear just who Gonzalez is talking about, but that's part of the mystery.
—Marcus J. Moore
Merch for this release:
Vinyl LP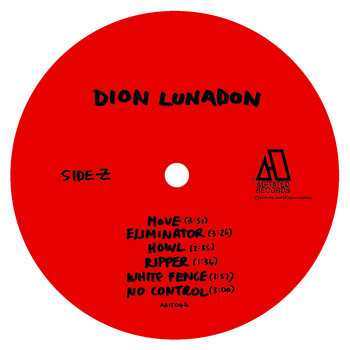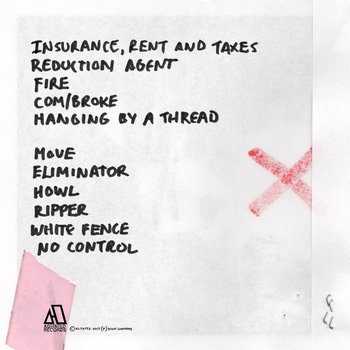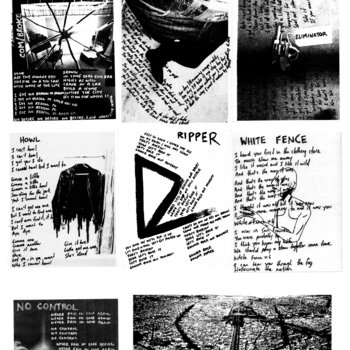 A Place to Bury Strangers bassist Dion Lunadon goes full on primordial garage punk for his solo LP, recorded over three months in Brooklyn. This record has a bit of everything for true rock 'n' roll lovers: super fuzzed out guitars, ear-splittingly loud organs, stomping bass drums, and aggressive howls of fury so righteous they could wake the dead—or at least your neighbors. This is a record that demands to be played as loudly as possible, preferably after midnight when the bars are closed, the drugs are gone, and shit gets real.
—Mariana Timony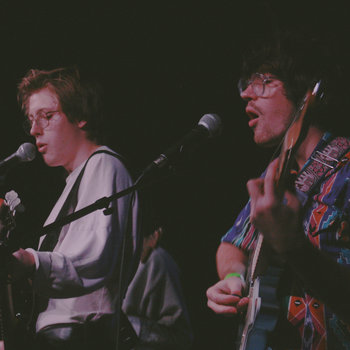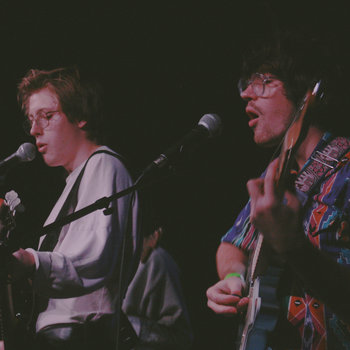 Merch for this release:
Cassette, Compact Disc (CD)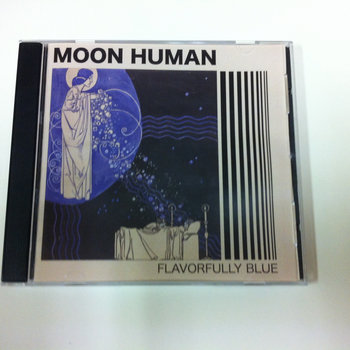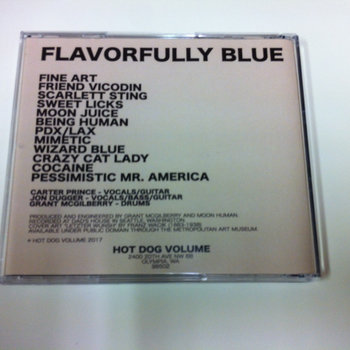 Moon Human (f.k.a. Rainy Day Splish Splosh Band; good call on the name change, dudes) skate and skitter along on prog-rock riffs and floaty shoegaze effects on their instantly appealing "Flavorfully Blue," cassette, another solid release from Seattle microlabel Den Tapes. Though one doesn't usually expect to find dream pop in bed with math rock they make a fine and natural pairing on songs like "Moon Juice" and "Scarlett Sting," which start out with bright and busy guitars before diving into the lower registers and submerging the listener in swathes of fuzz and washes of echo all layered over buoyant, bouncing bass lines, everything sounding like it's being broadcast from somewhere just beyond the earthly plane. "Nothing's sexier than being human," Carter Prince purrs on "Being Human," but I would have to disagree. With rock grooves this seductive, I'd much rather be a Moon Human.
—Mariana Timony
Merch for this release:
Vinyl LP, Compact Disc (CD)
Synthpop was the first style of music I ever fell in love with; my parents had to take the Human League's "Keep Feeling (Fascination)" 12" away from me because I played it so many times it drove them mildly batty. The Holy Circle's new self-titled album makes me feel the same way as I did with that Human League 12", even though they don't sound much alike: it's got its pure pop hooks in me and it won't let go. Erica Burgner-Hannum, her husband Terence (of Locrian), and drummer Nathan Jurgenson (of Real Life Magazine), hit that chilly sweet spot: heavenly vocals and sweet melodies coiling smoke-like around a bedrock of atmospheric synths and powerful percussion. (Jurgenson's live drumming can't be underrated; it's complex without being showy, a perfect complement. Rhythm sections everywhere, take notice.) The one-two punch of "Early Morning" and "The Odds," partway through the A-side, has lodged itself in my head for the last two weeks; I've been walking around humming the main lines to myself. Try listening to those two tracks without an instant prickle of gooseflesh appearing; If you're looking for a Cocteau Twins-meets-Depeche Mode sugar fix, you'll instantly adore this record.
—Jes Skolnik
Walrus, Family Hangover 
There's a trend among certain rock groups at the moment to downplay virtuosity, record live, and scuzz things up. Not Walrus. Standout "Regular Face" has the cohesiveness of supergroups like Cream or Crosby, Stills, Nash & Young and it's easy to imagine the band on a massive stage playing to an arena-sized crowd. There's a certain '60s psychedelic tone but it's not all a throwback: sped up riffs spaced far away from saucy vocals make the case for a very modern rock record. Walrus are drawing directly from their influences (I'm going to guess Love, The Kinks, The 13th Floor Elevators) with a refreshing spin held up by Justin Murphy's commanding lead vocals.
Back Catalogue
YELLE, Safari Disco Club 
Much to my delight, Yelle uploaded their 2011 pop standout Safari Disco Club to Bandcamp last week. The multitudes of synths and snappy clap beats call back to a simpler time in the evolution of electropop. Synthetic crescendos give the entire record a video game vibe and jubilant French vocals are delivered with a breathy urgency, almost shouted, but restrained with autotune. This is music for good moods, for 4pm slumps when there is no amount of caffeine that can stir your productivity. Looking back at this record years later there's something distinctly J-Pop about it and that is a very good thing.