SCENE REPORT
Charting the Evolution of West London's Broken Beat Sound
By Andy Thomas · November 05, 2018
Born in West London in the mid- to late- '90s, broken beat (aka bruk) is having something of a renaissance lately. Through labels like 22a, Eglo, and Rhythm Section, a new generation is being introduced to the music's syncopated rhythms and shifting time signatures. And with pioneers of the original movement working with new producers through the Selectors Assemble collective, the sound of bruk continues to evolve.
The first record to be tagged as "broken beat" was 1997's Groove Now/New Goya 12" by New Sector Movements, one of the many monikers of London producer IG Culture. Raised on sound system culture, and as a member of U.K. hip-hop group Dodge City Productions, Culture had begun working on a new sound with singer Bembé Segué in the mid '90s. "It started with this idea of our own version of Roy Ayers's Ubiquity," he recalls. "I was also listening to a lot to Herbie Hancock's Man-Child LP and all the George Duke fusion stuff. So of course when I was doing the music, it was my take on those records, but it always came out as something different."   
Launched by crate-digger Mike Slocombe, the People imprint, which released Groove Now, was the home of broken beat in the genre's early days, and each of its 12"s arrived with a deliberate air of mystery. "We were all in creative mode at the time and were creating all these personas and characters," says IG Culture (whose other monikers included Likwid Biskit, Quango, and Son of Scientist). Another early pioneer of broken beat was future Bugz in The Attic member Orin "Afronaught" Walters, who recorded under names like Soul Tuition and Neon Phusion. "At the time I was looking for something new," Walters says. "Then Masters of Work's 'The Nervous Track' came out, and that was it. After that, my productions changed and I went from doing 4/4 house to using new rhythms and break beats."
While the music might have been new, many of the producers behind it were, like IG Culture and Walters, veterans of London's clubs. And they all brought their own spin to the sound. "I think all these different strands brought a real depth to the scene," Slocombe says. "You had Phil Asher, Orin Walters, and Noel Watson from the house side doing their off-kilter Latin Nu Yorican Soul sound. Then you had people like Dego and the younger drum & bass guys from Reinforced like Seiji, Domu and Mark 'G Force,' and also from the jazz side, the likes of [producer of Young Disciples] Demus."
Walters agrees: "I think we were all a bit tired of the music we had been involved in and wanted to explore different avenues. That was very exciting."
The spiritual home of bruk, and the breeding ground for this new music, was Co-Op, an intense and sweaty Sunday night basement club. "Within a very short amount of time, the music became so advanced and experimental," IG Culture says. "In the early days particularly," Slocombe adds, "people were really into going off and doing different projects and playing on each other's stuff, which for me was the most exciting time really because different things were coming out of it."
Co-Op became a vital testing ground for this new music. "You'd go straight from the studio to Co-Op and try the tracks out on the floor then take your mental notes back to the studio and tweak the mix," Walters says.   
Established by Slocombe and Spencer Weekes, Goya distribution in West London became an essential hub for the scene. With the adjoining studios of IG Culture, Alex Attias, Noel Watson, and the collective that was Bugz In The Attic (which included Walters, Seiji, Kaidi Tatham, Daz-I-Kue, and Alex Phountzi), it became a meeting place for different musical minds, and an incubator for future Co-Op anthems. "From a creative point of view and a place for sharing ideas, Goya was very important to the direction of the music," Slocombe says.
The closest broken beat got to infiltrating the mainstream was through Bugz in The Attic, whose single "Booty La La" reached the top 50 in the U.K. singles chart. But the sound never went away; in 2015, a Co-Op club night collaboration for Boiler Room—called Selectors Assemble—linked the original architects with new-school producers.
"We are back to help show the new generation how it's done, and to instill in them the importance of moving together as a crew," says IG Culture. "It's not about trying to recreate the past, but to use our experience to push forward something new and pass on the baton to the next bruk soldiers."
Whether it's a new futuristic bruk track out of CoOp Presents (home of Selectors Assemble) or an old People 12," broken beat sounds as relevant today as it did back in the late '90s. "I think bruk is at the stage now where it's going to be a mainstay genre that will continue to evolve—like house music," IG Culture says. "Everyone's going to know what broken beat is."
Here are the essential broken beat releases on Bandcamp.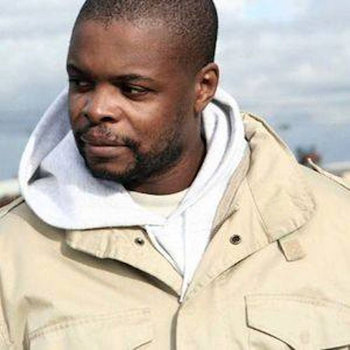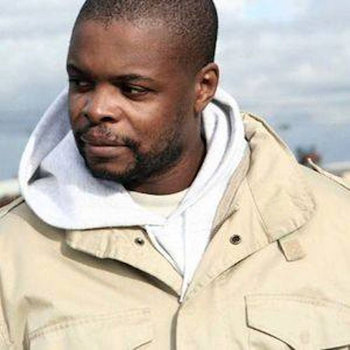 Sun Ra, Fela Kuti, The Headhunters, Lee Perry, Carl Craig, and J Dilla are some of the reference points for this foundational broken beat project. But what IG Culture and Kaidi Tatham (aka Likwid Biskit) created was a West London sound all their own. When the Complete Worries/Senor Yesterday 12" dropped on People back in 1998, it sounded like nothing else around, and it still sounds original today. Perhaps the one record to define the early broken beat sound, "The All New Ummm" is here alongside the other killer People 12"s, like the abstract jazz genius of "Substance," featuring Bembé Segué. Alternative and unreleased mixes help make this essential.
Merch for this release:
Compact Disc (CD)
A founding member of Bugz In The Attic, Orin Walters debuted under the name Afronaught for a 1997 12" on the Afro Art label. He was also part of Neon Phusion alongside Alex Phountzi and Kaidi Tatham. They released one of the first great broken beat LPs, The Future Ain't The Same As It Used 2 B, on the Laws of Motion label. And this killer EP, with its cascading chord changes and serious analogue keys from Tatham, picked up where Future left off. Featuring the future jazz vocals of Melissa Browne and a trio of female backing singers, "Transcend Me" was the sound of early 2000s West London. The subsequent LP, Shaping Fluid, is equally essential.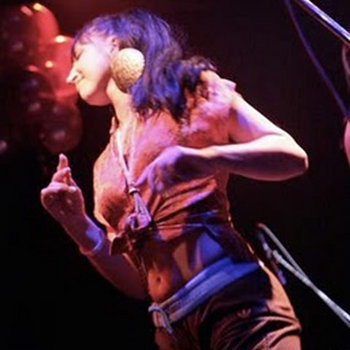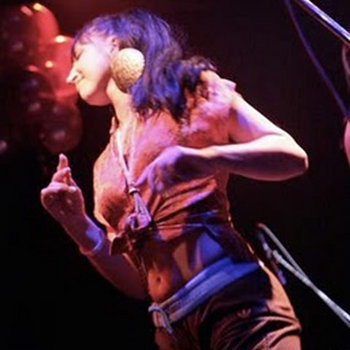 Bémbé Ségué's edgy vocal jazz was the perfect match for the fractured rhythms and abstract beats of IG Culture. Released on his Main Squeeze label, and featuring many of her regular collaborators like Kaidi and Dego, the first record under her own name ("Amazing") was a future jazz dance classic with echoes of singers like Dee Dee Bridgewater. She went on to feature on many of the great Co-Op anthems—from Da One Away's "The Mind" (again written by Phillips) on Dego's 2000 Black label to Bugz In The Attic's charting "Booty La La." Dusty Demos is a fascinating collection from Phillips's archive, written and recorded during that prolific period between 2000 and 2004, featuring a collection of U.K. jazz players like Jason Yarde and Tom Skinner.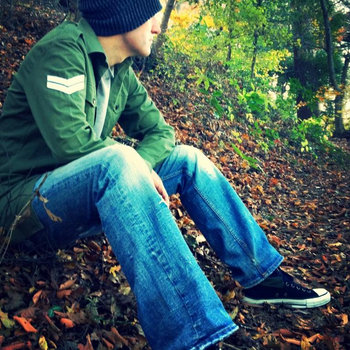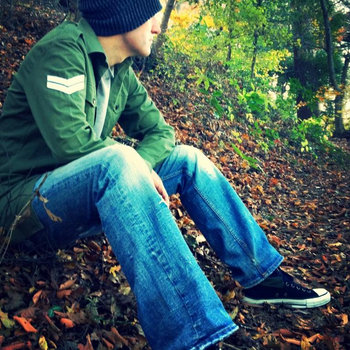 Released in 2000, People… Make The World Go Round helped the broken beat sound reach beyond its West London confines. Rather than being one sound, broken beat had many strands, and influenced producers from different musical backgrounds. People like Ian O'Brian who, alongside Kirk Degiorgio, was one of the U.K.'s most innovative techno producers of the mid '90s. His 1996 LP, Desert Scores, was a milestone in tech-jazz that exhibited a broken style programming sensibility. This track from People… Make The World Go Round is a masterclass in bruk techno that, in the words of O'Brien, was "dedicated to Herbie Hancock and everyone in 1999 who were convinced that the year 2000 would be the Apocalypse."
Born and raised in Auckland, New Zealand, where he began playing piano at the age of six while listening to his dad's collection of Blue Note records, Mark de Clive Lowe moved to London in the late '90s. He immediately brought his jazz sensibilities to the broken beat scene, releasing 12"s on People and Bitasweet and becoming a regular face down the Co-Op. His second LP in collaboration with Bémbé Segué (after the 2006 LP Face), Journey 2 The Light was one of the great jazz rooted broken beat LPs. It was recorded in 2007 for the Japanese label Freedom School with serious jazz players like saxophonist Jason Yarde augmenting de Clive Lowe's heavyweight drum programming and analogue keys.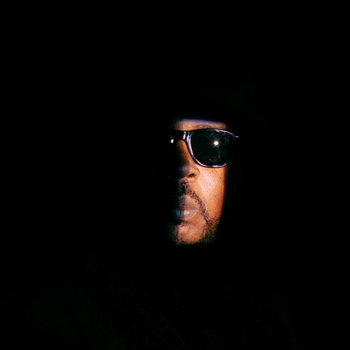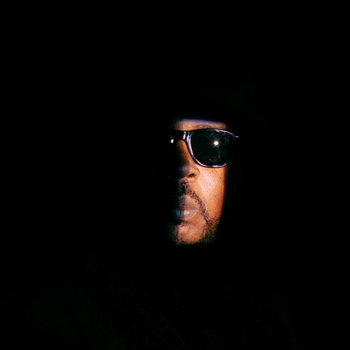 Merch for this release:
2 x Vinyl LP, Compact Disc (CD)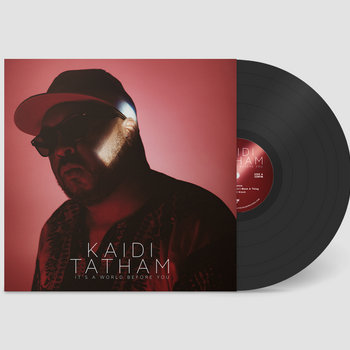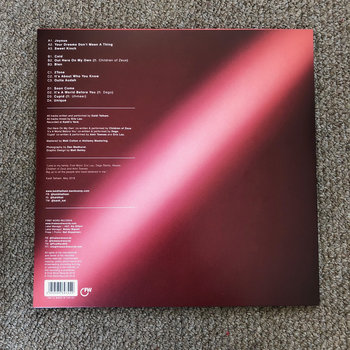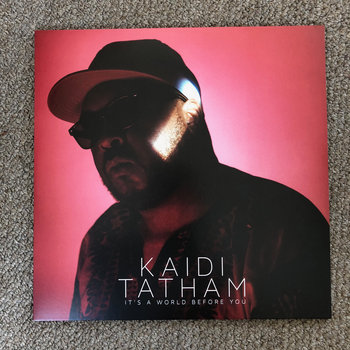 From early People and Main Squeeze 12"s with Likwid Biskit, Da One Away, Misa Negra, and Neon Phusion, to later Co-Op anthems alongside Dego under the names DKD and 2000Black (also the name of Dego's label that has upheld the broken beat legacy), Tatham's keyboards have become a defining feature of broken beat. Best known as a member of Bugz in the Attic, in 2007 he recorded the first of two 12"s for the London modern soul label First Word. This subsequent LP, with Tatham playing all instruments himself, is constructed on the foundation of broken beat. From the future jazz of "Joyous" to the left-field fusion of "Outta Audah," Tatham shows why he is lauded as a true legend of London's underground. Also check the two EPs on Eglo by Kaidi & Dego.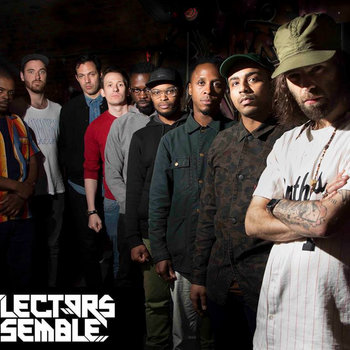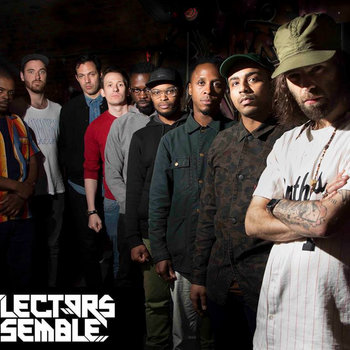 Merch for this release:
Vinyl LP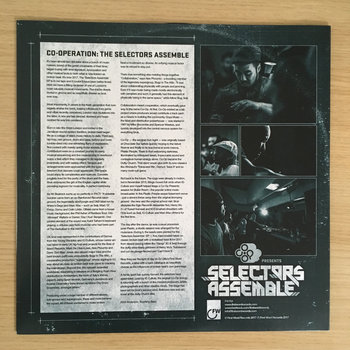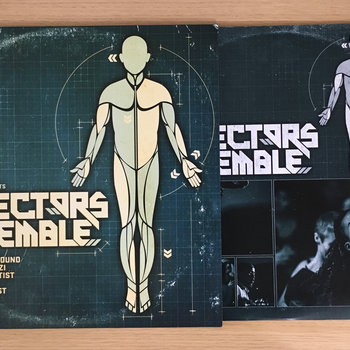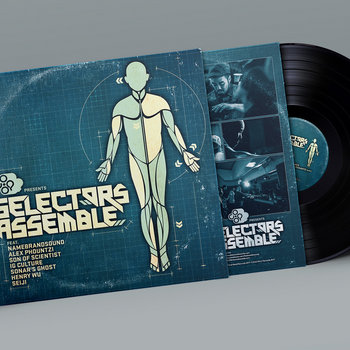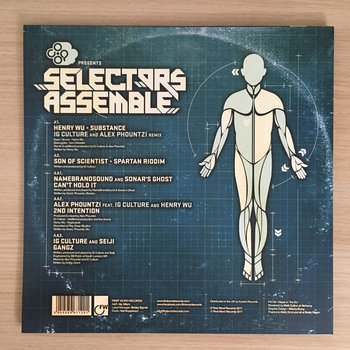 Henry Wu and K15 were two of the first new-school producers to be influenced by broken beat with releases on Alexander Nut and Floating Points' Eglo label. All three were to link with the original IG Culture and Alex Phountzi for the first CoOp Presents: Selectors Assemble sessions. This first LP signaled the beginning of the broken beat renaissance. But this is no revival. Just check the grime-leaning "Substance" by Henry Wu (remixed by IG Culture and Alex Phoutzi) for the darker end of the movement, or the footwork inflections of "Can't Hold It" by NameBrandSound (aka IG Culture and Alex Phountzi). With extensive sleeve notes on the history of broken beat by Andwot (Touching Bass), this was a great introduction to the scene for a new generation raised on U.K. bass music.
Merch for this release:
Vinyl LP
By 2017, Selectors Assemble had a monthly show on Worldwide FM that embraced the old and new of a movement that continues to grow. And this collection shows how bruk covered so many corners back in the day. While the new producers were too young for the original Co-Op sessions, they continue the broken beat legacy with a creative freedom that has brought new life into the scene. Take the drunken house of "Port Funk" by James Rudie, or EVM128, the London-based, Bristol-raised producer with one foot in Cuba on his rumbling tropical bass tune "Gamma Riddim." Then there's Miraa May, a young Tottenham singer who rides soulfully over the broken rhythms of NameBrandSound's remix of "I Don't Want Ya (Didi)." With Volume Three introducing new names including German trio Soul Parlor, the future looks bright for this new wave of broken beat.