SCENE REPORT
The Veterans of UK Grime Are Still At It
By Joe Muggs · June 20, 2017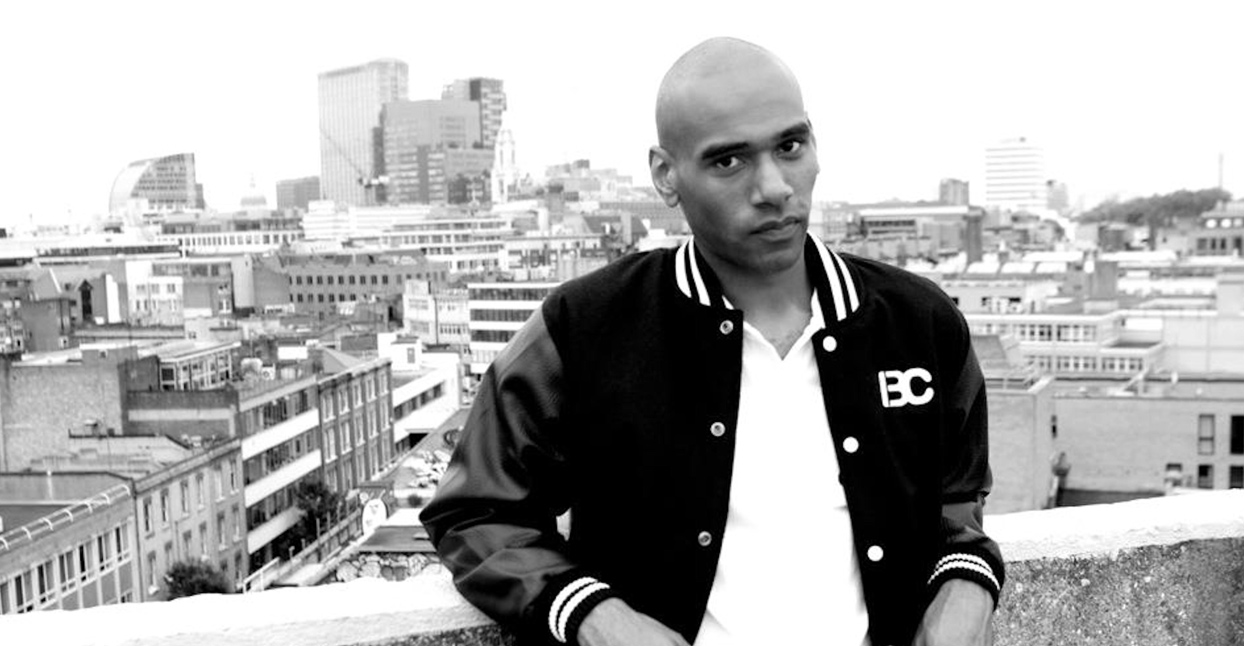 It's now well over a decade and a half since grime emerged from raves, pirate radio stations, and youth clubs primarily in the East End of London. But despite trials, tribulations, and institutional discrimination, it abides. Along with birthing mainstream superstars like Skepta and Stormzy (who can rub shoulders with the likes of Drake and Kanye) and influencing the global leftfield electronic underground, grime has maintained a strong localized grassroots network. Some of the scene's earliest troupers are still producing work that can hold its own against music from the most cutting-edge young electronic and dance producers, in terms of both its originality and its ability to absolutely demolish a dancefloor.
Take the quiet and thoughtful Slimzee (Dean Fullman), whose DJ sets did as much as any single person did to codify grime to begin with. Or Terror Danjah (Rodney Price), an avuncular figure who is full of stories, his tracks bursting with cheeky funk and his signature gremlin cackle. Or Danjah's friend and frequent collaborator P Jam (Shaun Dyer), a laid-back presence and unsung producer of classic, rowdy beats. All hail from the East End boroughs of Hackney, Tower Hamlets and Enfield, and have felt the ups and downs of the scene—to the point of having to drop out of music at various points—yet all remain absolutely dedicated to the sound they helped create. Crucially, while other grime artists may look to more finessed or glitchy electronic weirdness, or to auto-tuned crossovers with drill rap or Afrobeats, these old-schoolers are flying the flag high for grime as slamming club music, in the great British rave tradition.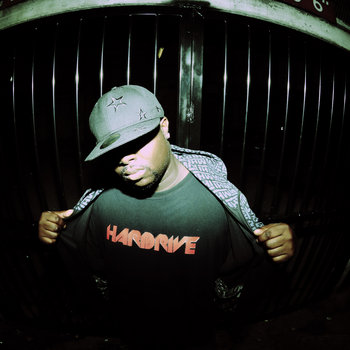 .
00:10 / 00:58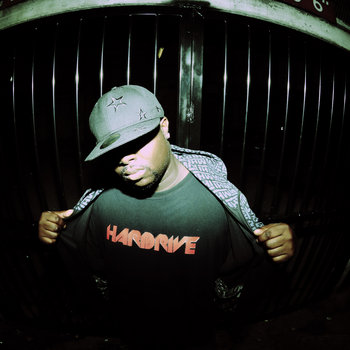 Back in 2002, when it was just starting to emerge, "grime" was just one of several names bandied about for the bolshy, aggressive sound that was supplanting U.K. garage as the soundtrack of the cities. Two years later, scene lynchpin Wiley would release his classic track "Wot U Call It," referring to the difficulty the media had in pinning down the sound. The artists involved had the aggression of hardcore rave, jungle, and drum & bass as a background to their childhoods, and had come up learning to MC and make beats in these styles.
Slimzee was a successful DJ in garage raves and on the Rinse FM pirate station he'd cofounded, and had a U.K. garage chart hit with "Champagne Dance" as part of the Pay As U Go Cartel with Wiley, his school friend. But he soon began reverting to his rave roots: he played drum & bass tunes slowed down, got more MCs on his sets, and increasingly dropped the weird, sparse, and brutal half-speed instrumentals made by young producers like Jon E Cash, Wiley, Jammer, and Dizzee Rascal. Terror Danjah recalls being inspired by teenage Dizzee's "simple but very intricate" instrumental productions "Wheel" and "Strings Hoe." "He was the one producer," he recalls, "who made me feel fearless and not second-guess myself when I did my thing." Where T.D. had struggled to get his teenage drum & bass productions heard, in this new "fearless" style, he made an impressionable impact.
.
00:10 / 00:58
Songs came together quickly: P Jam remembers making his second release, "Anger Management," in 20 minutes on a "friend's mum's PC" in 2003. The PC was a step up from the PlayStation Music 2000 software he and a friend had purchased together in 2001 to start making beats. Doors were not open in the music industry for these upstart youngsters: everything was done unofficially, via friends of friends, with just pirate radio and raves for promotion. As P Jam puts it, "DJs were the platform for getting your music heard, as there were no streaming sites or social media. They were the dons." Terror Danjah cites EZ, MAK 10, and, of course, Slimzee as the people whose support was vital to break a tune: "If at least one of them didn't play it, then it was difficult." Slimzee notes that "it was important that tunes came out on white label [vinyl] to advertise them as early as possible," and very quickly, these alien transmissions from bedroom producers could end up shifting thousands of copies with only a Sharpie scribble for identification, shipped to record stores in London and other U.K. cities in the backs of cars and vans, often by the producers themselves.
In this under-the-counter economy, some were just happy to be participating. "Vinyl played a big part in drum & bass, which I'd was lucky enough to get into from a very young age," says P Jam. "Just having the opportunity to [press my music to vinyl] was a big deal to me, even if it was just white labels." Only a very few, though, understood branding, maintaining ownership of music, and the importance of a visible identity. Even though the branding initially only amounted to slapping black-and-white text stickers on the vinyl labels, creating his own label called Slimzos cemented Slimzee's position as a tastemaker in the scene, putting out key early producers like Plasticman (who later became well-known as Plastician), Oddz, Wizzbit, and Slimzee's Rinse FM cofounder Geeneus.
Terror Danjah also went further in 2004, creating both a label and a collective of MCs and vocalists called Aftershock. Always a producer who was able to bring rich musicality into grime's sometimes atonal minimalism, he pushed himself as the Timbaland of the scene—not just getting proper distribution deals for Aftershock and printing full-color labels and logos, but expanding grime's musical reach into a new kind of rugged street soul: it's a sound he christened as "R&G" (rhythm & grime).
But there were the exceptions. For the most part, the early grime scene was characterized by barely-controlled chaos—ever-shifting huge crews of MCs inevitably brought on ego battles, the most visible aspect to those outside the scene. And as more of those MCs—first Dizzee Rascal, then Wiley, Tinchy Stryder, Tinie Tempah, and more—made mainstream successes for themselves outside the tight-knit scene, the underground, ad-hoc nature of grime became ever more rickety, and crews and collectives became shaky in their identities.
Meanwhile, vinyl was collapsing as a medium (as MCs started selling their mixtapes on home-burned CDs with infinitely better profit margins), and—inevitably for a young, mostly black, working class scene—institutional pressure was against them. Police were shutting down raves wherever they happened, and continued to do so into the 2010s. Meanwhile, government agencies worked relentlessly against pirate radio: In early 2005, Slimzee was busted in a raid, getting an ASBO (a U.K. legal order) meaning he could face prison if he went near a radio studio. A subsequent stress-related nervous breakdown kept him out of the music industry for almost a decade.
As the scene was experiencing growing pains, grime's South London musical first cousin, dubstep, would rise to global ascendency, while many hardcore grime fans would drift away to the increasingly popular house and U.K. "road rap" scenes. While the lucky few got mainstream careers, for most it was a struggle. P Jam gave up on music in 2007, but was persuaded back by his friend and fellow OG producer Dexplicit in 2010. Terror Danjah fared better than most: In 2008, the experimental electronic label Planet Mu signed a compilation of his old beats, Gremlinz, which would spearhead a wider appreciation of instrumental grime as such. Off this, he signed to the keystone Hyperdub label, and he himself would be a vital partner in the early days of the Butterz crew which turned that initial appreciation into something groundbreaking for a whole new generation of ravers worldwide. But even he ended up taking time out from the scene in the middle of the 2010s to care for his elderly dad.
Now, though, grime is a force, and all three are back in the game, happy with their own creative work and with the state of new grime productions. Starting with the Butterz parties, and spreading out to festivals worldwide, the idea of grime as straight-up dance music has become commonplace. One of the reasons Slimzee was coaxed out of retirement is that demand for his DJ sets among youngsters who'd never seen him play was huge—and he's quick to point out that grime was always DJ-led dance music first. "The reason it's managed to last is simple," he says. "It's a very unique sound, it's catchy, it's danceable, and it doesn't sound like any other genre of music." Terror Danjah elaborates: "Grime is a part of our culture. It's something you rave to, but more than that, it's also expressive. It's the voice of working class people, just like hip-hop, and it's worldwide now." That global nature means DJs and label owners are now able to constantly find new talent as long as they have an Internet connection. "I get sent hundreds [of tracks] each month now," says Slimzee. "It's important to listen to these to find hidden talents. That's how I've found a lot of the Slimzos camp members now."
This year Slimzee relaunched his Slimzos label, which originally put out some of grime's most important instrumentals between 2003 and 2005; he's also added a sister label, RotPot. Both labels focus on nurturing relatively new-school producers, with limited-run vinyl at the core of the operation, just as it was at the start of the 2000s. P Jam and Terror Danjah both use the platforms for back catalogue and new material by themselves and friends in the scene. Both of the latter two are making the music of their lives—just check P Jam's Pepper Pot Version Excursion, a dancehall-style riddim album, with eight different vocalists "versioning" the same beat, or Terror Danjah's preposterously funk-infused The Planets – The Milkyway Edition as undeniable evidence. Twelve-inches may only sell out 300 to 500 runs these days, in contrast to the thousands they'd shift from 2002 to 2004, but with digital and gig income factored in, it's possible for DJs and producers to get by, with far less of the administrative chaos of those early days. Older, wiser, and battle-scarred they may be, grime's veterans still have plenty of fight in them yet.
—Joe Muggs