SCENE REPORT
Area Pirata Records Keeps the Tuscan Punk Flame
By Yoni Kroll · August 11, 2017
The city of Pisa, perhaps exclusively infamous for its leaning tower, also has an incredibly vibrant and important underground rock scene, starting with two of the finest bands to emerge from the city: Cheetah Chrome Motherfuckers, from the late 1970s, and Useless Boys, from the early 1980s. Before them, things were a little less unique.
In the 1960s, Italian rock music was fairly derivative of the American and British scenes. This resulted in a whole genre's worth of bands that sounded somewhere between Pink Floyd, The Rolling Stones, and The Doors, few of them particularly memorable or exciting. This interest in garage and psych-rock, though, was instrumental in the musical evolution that began in the late 1970s with the emergence of punk, new wave, and heavy metal. Garage and mod-revival bands from the '60s are still very popular in Italy, especially in Tuscany, the seat of the Granducato Hardcore scene (GDHC).
Useless Boys were the first in the country to fuse Italian garage and psych with nascent upstart punk. They were around for just two years of countless gigs, releasing a demo in 1981. Their Dream's Dust Factory tape, initially released in 1983, and since bootlegged all across Italy and beyond, has a sound that's rooted in the freakout psych-garage of bands like 13th Floor Elevators or The Sonics but is still very much punk.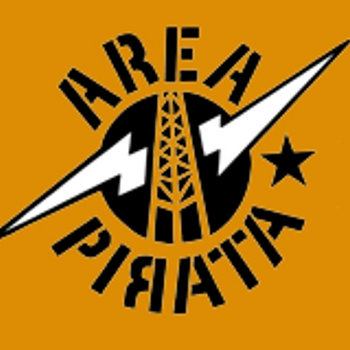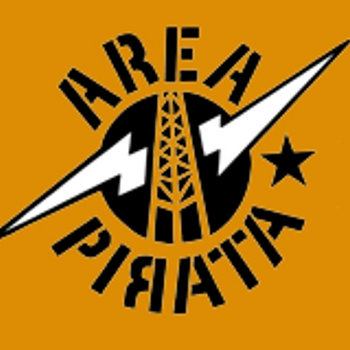 Merch for this release:
Compact Disc (CD), Vinyl LP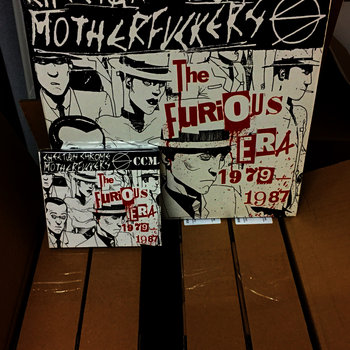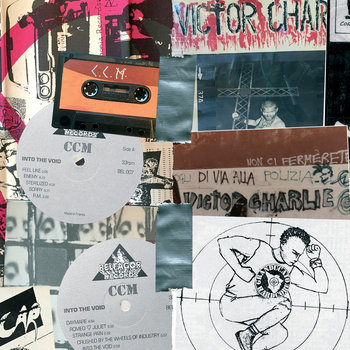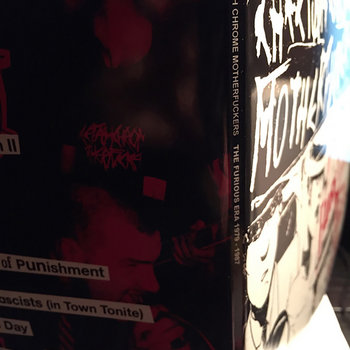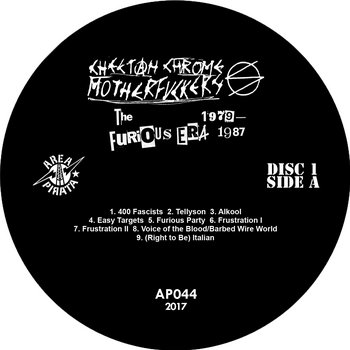 Even though they had a less straightforward approach than their GDHC peers, Useless Boys still ended up playing many, many shows with various punk and hardcore bands from the region. Cheetah Chrome Motherfuckers (CCM), oftentimes described as the "Italian Black Flag"—though that term unfairly paints the band as some sort of copycat when they were truly creating something original—were loud, abrasive, super fast, and angry, both in the tone of the music and in their incredibly bleak political lyrics.
The CCM discography, aptly titled The Furious Era 1979-1987, was finally released recently—three decades after the band broke up—by Pisa label Area Pirata Records. It includes tracks off their first two 7-inches, a 12-inch split with I Refuse It! from Florence—an incredible band in their own right that mixed the vicious weirdness of Flipper with the jazzy post-hardcore of Saccharine Trust—and the Into the Void LP, recorded in Indiana while the band was on a cross-country tour of the United States in 1986. That album was produced by Paul Mahern of legendary punk band Zero Boys, who also sang backup on the song "Crushed By The Wheels Of Industry."
When CCM started, the country was still in the grip of a 20-year period known as the Years of Lead, which included unrest, political violence, and chaos. Right-wing militant groups, sometimes tied to organized crime, carried out bombings, kidnappings, and assassinations. Left-wing groups lead by the socialist Red Brigades responded tit-for-tat. Labor and student strikes were common. That this climate served as a percolator for punk and related musical subcultures is not particularly surprising. That sort of thing—restrictive political environments leading to outspoken youth-led movements—has been happening throughout history.
Merch for this release:
Compact Disc (CD), Vinyl LP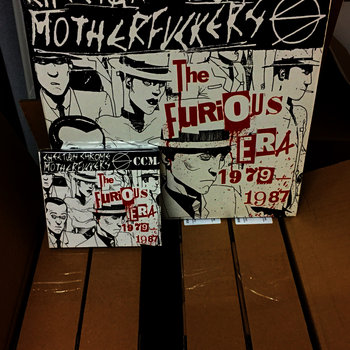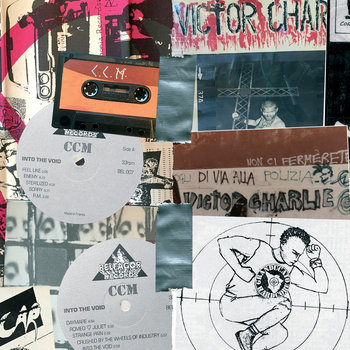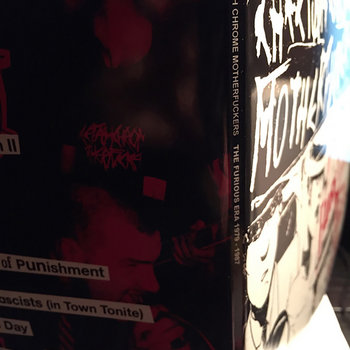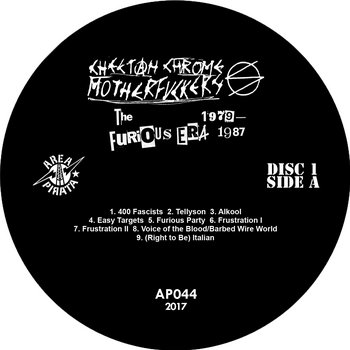 According to CCM bassist and guitarist Antonio Cecchi, the late '70s were a total cultural wasteland, especially when it came to underground music: "When we started back in '79 there was absolutely no scene at all, neither in Pisa or in Italy as well." Punk was considered extremely subversive in this heavily Catholic and still incredibly conservative country. Cecchi explained that back then, "… being in a 'punk' band was really a revolutionary thing to do. That music was revolution, the way people started to dress, the simple idea of getting on a stage without being a 'guitar hero' was revolutionary. Before, there was only Led Zeppelin and other sacred cows of the music business. We felt like we had to send them all to fuck off and play our own new-sounding songs."
While there isn't necessarily all-encompassing documentation of the Pisa scene in the early '80s—a website, SonicReducer.it, serves as a mix of Wikipedia and Discogs for Italian punk and is a solid resource—you can tell a lot about what was happening in the city by looking at the various comps, bootlegs, and live recordings that were released. Useless Boys and CCM show up on a number of them, most notably Senza Tregua and Last White Christmas.
Senza Tregua is a near perfect testament to the brilliance of the Granducato Hardcore scene, also including I Refuse It!, Wardogs, Putrid Fever, and more. Last White Christmas is another beast altogether. A live recording of the festival of the same name organized in Pisa in 1983, this is an 85-track goliath, including sets from Raw Power, Ausschlag, CCM, Useless Boys, Brontosauři (whose notable logo features a cool dinosaur on a Vespa), and a slew of others. The audio quality is remarkably good for a live punk show recording, especially from this era, and the two tapes that make up the album have been bootlegged and repressed many times over the past three decades, though it's currently out of print officially and has been for quite a while.
While these legendary compilations sadly remain out of print, Area Pirata has absolutely kept GDHC alive; the Pisa label has put out close to 150 records since they started in 2001. That includes both new bands and old, locals and internationals, and everything from punk to garage to psych rock to mod-revival and everything in between. The CCM discography is just another fantastic release among many.
The name Area Pirata is in and of itself significant: according to co-founder Tiziano Rimonti, while there is no history of pirates specifically in Tuscany, there is certainly a history of pirate radio in the region. He says "the idea of pirating unavailable and rare records on tapes" is very important to the DIY mentality of the founders, even if they are running a "real" label that is repressing rare and out-of-print albums with bands' permissions. Preserving history is a crucial part of what Area Pirata does. As far as the first part of the name, it's a reference to the Italian prog rock band Area—International POPular Group (usually just known as Area or AreA), from the 1970s, who were outspoken socialists who used their music to try to effect social change. Rimonti and the other label founder, Jacopo Giannetti, are huge Area fans and found the band to be very inspirational.
Area Pirata's eclectic output is very purposeful, according to Rimonti. He explains, "We have many influences…and these emerge directly through our releases." He adds that while the label is small and less well-known than others, that obscurity is a strength rather than a weakness: "Anytime we listen to a band, we do it without any sort of prejudice and if we like it, we try to support their project as best we can."
The DIY ethos of Area Pirata is a continuation of what bands like CCM started almost four decades ago. According to Rimonti, "When CCM existed it was really hard to play in places and because of this, they self-organized their own space in this kind of squat called Victor Charlie in overt opposition to police and local politicians." Spaces like Victor Charlie—an incredibly important venue that hosted bands from around Italy and Europe and even American groups including Soulside and Youth Brigade—and other squats and social centers put the power in the hands of the bands rather than club or bar owners. CCM's Cecchi agrees: "There were absolutely no leaders."
Cecchi recently completed an autobiography called No More Pain about his decade in CCM and the time he spent in the punk and hardcore scene and how that's affected his life since. The book was published by Area Pirata and is in Italian, though Cecchi said that he is in the midst of translating it and is looking for an English-language publishing house to put it out.
The impetus for writing the book was, he explains, "seeing my two sons playing in their own hardcore bands and battling to get a chance to have their own music played live. That experience [of being involved in hardcore] was still tattooed on my mind and I was still thinking and living everything we believed in." For Cecchi, punk and hardcore was and is "an alternative and more sincere way to live life… I still feel a disgust for the mainstream. Ain't that hardcore? When you've lived something the way we did there can be no other way to live life, no matter what you are doing at that moment."
Here are some classics, both old and new, from the Tuscan scene.
Although Useless Boys broke up in 1983, the three members—Alessandro Ansani on bass, Daniele Caputo on drums, and Maurizio Curadi on guitar—continued to make music in a number of different configurations, most notably Liars and Steeplejack. But before those bands formed, there was The Birdmen of Alkatraz, founded by Curadi and Caputo in 1984 and heavily influenced by '60s psych rock.
The Liars, started by Ansani in 1985 and featuring Caputo on the classic 1988 LP Mindscrewer, is some toe-tapping, funky, acid-drenched rock 'n' roll. By the time Liars broke up in the mid '90s after a brief flirtation with a more hard rock sound, they had cemented their place in Italian music history. The band reformed in 2009, put out a solid 7" on Area Pirata a year later, and continue to play shows in the Tuscany region.
Merch for this release:
Vinyl LP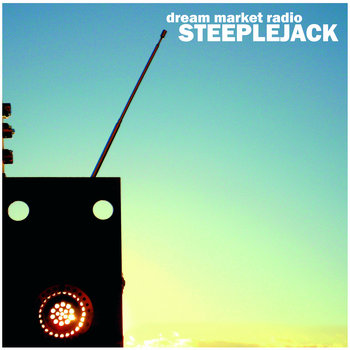 While Liars took everything from Useless Boys and Birdmen of Alkatraz and went back to the garage, Steeplejack, led by Curadi, decided to reach for the stars. The dreamy, spacey sounds of Steeplejack are entrenched in psych rock but are also deeply experimental and improvisational, coming off like a mix of early Pink Floyd and Captain Beefheart. They even covered 13th Floor Elevators on their first EP, a split 7" with Portland garage band The Miracle Workers that came out in 1987.
The band stepped up the level of experimentation following the release of their underground hit album Pow Wow in 1988. In the early '90s, they even composed music for a couple of plays. While Steeplejack never achieved the success or notoriety of other Italian psych bands, they kept on putting out well-regarded albums, including 2014's Dream Market Radio double-LP, before Curadi disbanded the group that year. He continues on as a solo performer.
Merch for this release:
Vinyl LP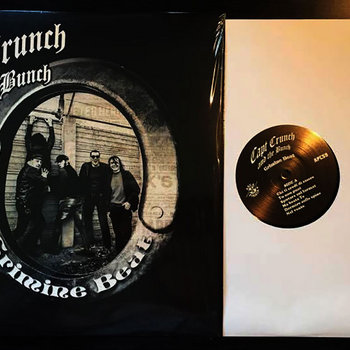 This mod-revival quintet would be memorable even if their drummer, Andrea "Vipera" Salani, hadn't been in CCM, I Refuse It!, and The Liars.
The "Captain" here is lead singer Frank Crunch, formerly of garage punkers Fase Quattro—and the Bunch's mix of rock, garage, and soul is just plain fun. Their new album, Crimine Beat (released in July on Area Pirata), is the sort of thing that would sound perfect playing loudly at a bar. Unsurprisingly for a band from the Pisa scene, there's also some psych elements here, especially towards the second half of the album when the harmonica truly takes center stage and the guitars get even wilder.
Merch for this release:
7" Vinyl
Hailing from Bologna, the dark punk band Horror Vacui have been making records and touring the world since 2010. Though often compared to Christian Death and Bauhaus, it would be a mistake to just call this band goth and leave it at that. Outside of the basic issue that their sound is far more diverse than that, the fact that the band's politics take as much precedent as their music sets them apart from many in that scene, past and present.
Describing their band interests online, Horror Vacui state simply: "strictly antifascism and antisexism." That translates to not wanting to play shows or be associated with bands with dodgy politics and also using their platform to actively fight the rise of fascist groups in Europe and beyond. Bologna has always been a hotbed of militant left-wing activism, as a large university city; plus, as noted above, bands from the region have often had an anti-fascist bent.
While the band hasn't put out an LP since 2014's Return of the Empire, which is the perfect melding of death rock with dancy Sisters of Mercy-esque goth, they recently released a two-song flexi on the eve of a North American tour. The first track, "Behind," is reminiscent of Siouxsie and the Banshees or present contemporaries Belgrado, with a catchy, bouncy beat and aggressive guitars. "Democrazia," the second song, is just as fun but sounds more stripped down to barebones punk and is demonstrably angry, the vocals delivered in an almost-spoken machine-gun staccato.
Merch for this release:
T-Shirt/Shirt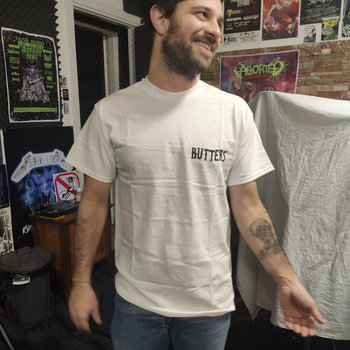 While there's a ton of psych and garage and mod-revival and everything else rock 'n' roll happening in Pisa these days, there seems to be a lack of hardcore punk. With such a history, you'd think some band of angry teenagers or 20-somethings would be diving full-force into the genre, hoping to jumpstart the next generation of the Granducato Hardcore scene. Unfortunately there seems to be a lack of venues for punk, according to Rimonti from Area Pirata, who described the situation as "horrible and dismaying."
But there are bands, they do record, and occasionally they even play shows. One of the groups holding up the banner of Pisa hardcore in 2017 is Butters. The young band has been around for just a couple years but are already making a name for themselves in Tuscany and beyond, playing straightforward, angry music. Their debut LP, a self-titled album released in 2016, is quintessential hardcore, with songs about hating society and fighting racists. As CCM and other GDHC groups proved back in the day, sometimes that's really all you need.
—Yoni Kroll