SCENE REPORT
The Women of Latin American Electronic Music
By Amaya Garcia · Illustration by Alicia Adamerovich · January 10, 2018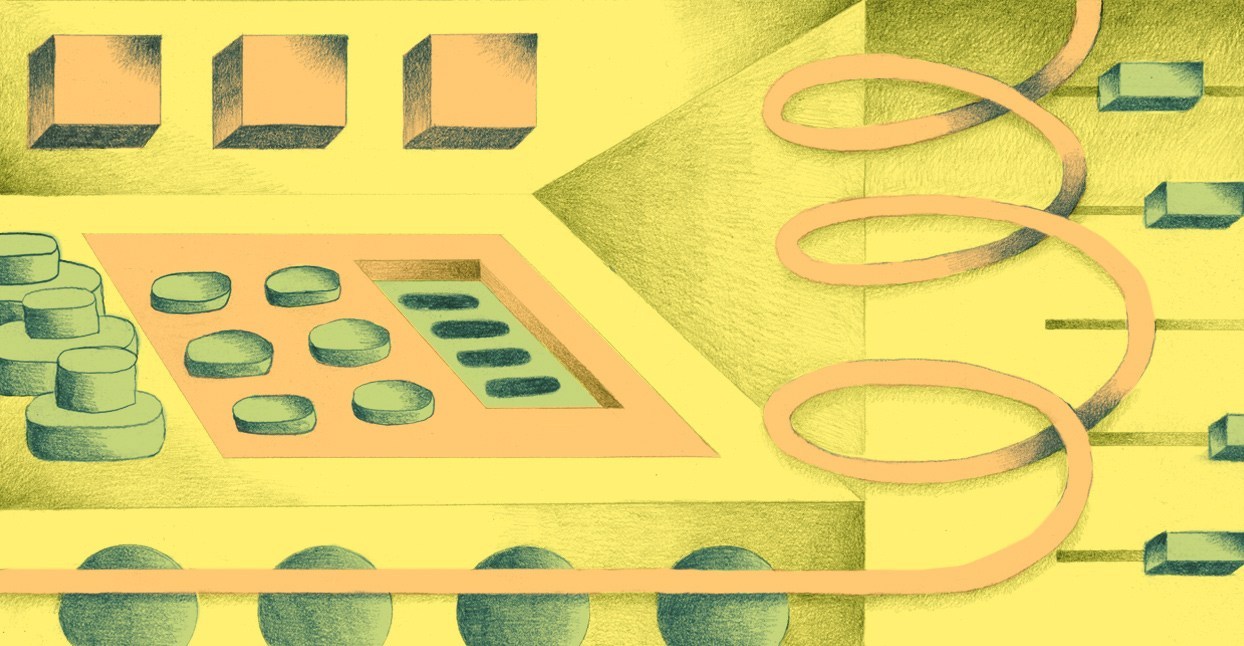 Near the end of 2017, Chilean electronic music producer Fakuta began promoting her newest maxi-single "Abrazándote," her first release in three years, and the first one without the producing duo De Janeiros behind her. Both Fakuta and De Janeiros are long-time collaborators and well-known artists, part of the wildly successful and quirky Chilean indie pop scene. Even though a musician outgrowing their producer is not uncommon, Fakuta's decision to produce her music was surprising to some.
"When you're starting out, you have a lot of insecurities, because you're a woman, and you're gonna be thankful for whoever wants to help you. But it's important to know that there are other ways," she said in an interview with the web magazine POTQ. "It's important for us to know that there's always the option of doing your own thing. We can plug in the cables, download the software, we can learn to do things on our own or ask for help from friends. We can decide and we can guide."
Needless to say, the first reader comment on that article is from a man lambasting her for being ungrateful to her male producers. This is something women in music all over Latin America (and the rest of the world) have contended with for far longer than is worth recounting, but it's even more rampant in the traditionally male-dominated electronic music world. From Bueno Aires' electronic folk and bass movement, to Mexico's hard bass, folktronica, and footwork boom, to Colombia and Chile's house and techno renaissance, and Brazil's ever-expanding funk, bass, proibidão, and hip-hop scenes, Latin America has become an important force on the world's dancefloors. Despite the continent's widespread success in inserting itself in the electronic music conversation, it has taken female producers, singers, musicians, and artists double the amount work—and a lot of advocating—to get equal recognition from their male counterparts.
"I've been really involved with this discussion over the past two years or so, especially because it was really hard in the beginning," Érica Alves says over Skype from Rio de Janeiro. She's a singer and producer in Brazil who specializes in synth-pop and has become an advocate for the creation of spaces for female producers in her country. "I felt like my music was not really taken as seriously. It was really hard to break into the market, even the underground scene. I feel like my value is lower than my colleagues."
According to Alves, she sees her value as an artist contested when it comes to negotiating DJ sets or her live show, with producers sometimes coming to her with lower counteroffers. "I have really good media, lots of articles out about my music, there's a lot of [buzz] surrounding my name and the doors I've opened for women, the work I've been doing with workshops [like Synth Gênero] and my talks," she says. "But, I still feel that there is a huge gap in what my female colleagues and I are making and what our male counterparts are making. It's ridiculous that there is inequality in the perception of what is 'good' or 'respected' and what we as women are producing."
For her first solo LP, Beautiful, Alves found herself in a similar situation as Fakuta. After working with renowned producers in São Paolo and stepping away from her former band, The Drone Lovers, she decided to work on a solo record that reflected both her personality and the direction she wanted her career to take. The record was a challenge to the very culture that has watched her grow as an artist. "It was kind of scandalous to make it," she says. "It cost me a lot. But I had to get it out there, because there's not a lot of women writing music in Brazil. The role of women in music is mostly as interpreters. We'll sing the music of men who mostly write, that's the culture here."
Ela Minus, a Colombian synth-pop artist living in New York City, has felt and dealt with the pressure in a different manner. "I've questioned myself a lot, and in a lot of ways I ignore the differences [in experience] between men and women, but I know they're real," she says on a call from Portland, the last stop on her tour. "I know my career is very different than what a man's career would be. I don't like that I feel so much pressure to have a specific aesthetic. If I were a man, that type of pressure wouldn't be so clear. But, since I was a little girl [playing in bands], I've had this attitude where I laugh about [these struggles] with my male friends, I talk about it, and then I wake up the next day and get to work. In some part of my subconscious, I just think that's life, and that's wrong. But, I also strongly believe that the way to change this and to have a platform is to work, to create music that grabs attention."
As electronic music in Latin America has exploded in line with a global trend, more and more female producers are asserting their space within this new creative boom, not as sidekicks or disembodied voices in chopped-up samples, but as creators taking ownership of their own narrative and telling their stories via beats, synths, and powerful lyrics. They're creating music that does more than grab attention—it changes perceptions of what a female electronic music artists should sound like. But, the times they are a-changin'. While sexism has been historically rampant in the scenes, it is showing signs of slowing down, with more women at the front of record labels and parties, and more men championing them as well.
"Everything is a lot more open because there are more of us, but also because men are realizing that we're adding important works to the scene and in different ways," Kamila Govorčin, a Chilean techno producer, says. "We work under different rhythms, different perceptions of music, different tastes, and that adds something valuable. I see a lot of unity between the women who are doing this type of music. In Santiago [Chile's capital], there are lot of women DJing and making music, and a lot of men, usually younger, helping them move up. There's this prejudice that men know more about machines, and that's not true. They do have access to them much earlier and are always sharing knowledge with each other, and now there are a lot of them willing to teach and willing to collaborate with you. Obviously, there will always be that guy who is kind of jealous, who doesn't want a girl to stand beside him on equal footing in the booth. I'm seeing that less and less every year."
There's still a long way to go, but there has been a beautiful and sincere turning of the tides. Here are some of the women excelling in genres as diverse as techno, dream pop, tropical pop, and bass, leading the way to more inclusive scenes in Latin America and beyond.
Heidi Lewandowski is a classically trained violinist who uses her instrument to lay the foundation for some of the most inventive and exciting electronic music coming out of Argentina today. Her debut album Nómada functions as a kind of autobiographical record of her time spent as a member of various orchestras, her research, and her travels in South America, where she learned about the different rhythmic patterns of the Andean mountains and the Colombian coast. With minimalist percussion, lush string arrangements, and guests like Lido Pimienta, Chancha Via Circuito, and Sara Hebe, Nómada, is an album that continually blurs the lines between the organic and the electronic; it's one that shows us an intimate portrait of Lewandowski's borderless visions of the world.   
Merch for this release:
Vinyl LP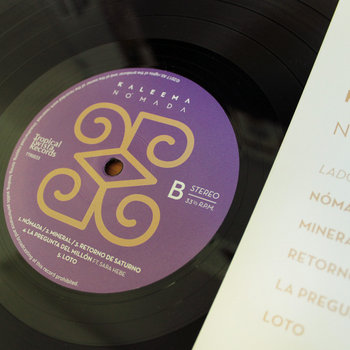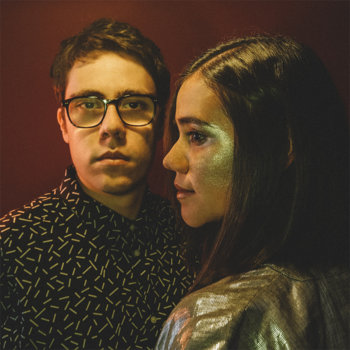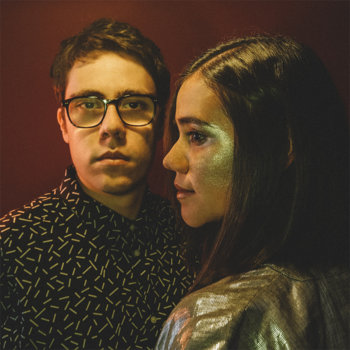 This is the project of Mexican siblings Paulina and Raúl Sotomayor, who both come from distinct but complementary musical worlds: Paulina, from the rock/folk scene and Raúl from jazz/funk territory. They officially formed the band in 2015 in the booming indie electronic music scene in Mexico City, and have since been perfecting their sound: a mixture of cumbia, Peruvian chicha, and African percussion—like the djembe, the bougarabou, and the dundun, which you can hear on the hypnotizing track "Afrika" from their latest album, Conquistador—with contemporary electronic music.
In a process that took almost three years, Alves recorded and released her first solo effort Beautiful, where her gauzy but powerful voice is engulfed in layers of echo, drum machines, and beautiful, understated synth lines. She takes elements of bossa nova, Tropicália, and samba, which she emulates with machines and renders unrecognizable, to create her own musical and personal identity. Inspired by the movements of the ocean, Alves intends Beautiful to be a reflection of the darkness before the light.
"This image of the ocean was really present throughout my life," she says. "So, the sounds of the synthesizers, I would make them watery and windy, kind of like a thunderstorm, which I think is very beautiful and sad at the same time. That kind of feeling is what I wanted to give to the music: this promise of happiness, that you just wait for the sun to come out, but then what you have to go through to see the sun. That's what this album is about. It's also a lot about individuation, discovering myself not only as a person, but as a producer."
Ela Minus, neé Gabriela Jimeno, has undergone an interesting musical transformation, from jazz drummer, to being in hardcore bands in her native Colombia (she has since relocated to Brooklyn), to working with synthesizers. Through her first three EPs—First Words, Grow, and Adapt—Jimeno has been publicly chronicling her journey as an electronic music producer, crafting her first melodies with synths she constructed on her own, putting words and sentiments to those melodies and, finally, releasing a body of work that beautifully sums up the experience of finding one's own artistic voice. "Ela Minus was never intended to be for anyone else but myself," she says. "The lyrics on the first EP, [First Words] are me, closing my eyes and singing what I thought was nonsense; things that came from really deep inside me, that I had read or heard. The exercise for me was to not think, not edit, not judge, just let things out."
The end result is expertly crafted dream pop (or tiny dance, as it is tagged on her page) where Jimeno layers arpeggios and her own voice to create a dreamland full of her desires and views on life and artistic creation. It's her way to give soul and life to the synthesizers she learned to love and create, and to connect with her audience on a deeper level.
Catnapp [Argentina/Germany]
Amparo Battaglia has been producing music in Buenos Aires since 2010 but, after hitting a wall in her native Argentina's music scene—where she felt like her mixture of bass, breakbeats, pop, and rap was too weird for a place with such a deep, rock 'n' roll tradition—she moved to Berlin, where her career skyrocketed under her artistic moniker, Catnapp. There, she produces some of the most sensual and in-your-face electronic music that takes as much from bass culture as it does from avant-garde pop and performance art, with honest lyrics that tell tales about lovers, the anxieties of city life and artistic identity. An alumna of Red Bull Music Academy Bass Camp 2015, Battaglia has produced three full-length albums and a slew of EPs, including her latest, Back, released under her own label, NAPP Records.       
Kamila Govorčin's entry into composing music could be called accidental on quite a few fronts. Unlike many of her peers, music was not a thing in her home. Though she did study the flute for quite a few years, she mostly excelled in competitive sports and later went on to become an engineer in the Chilean capital of Santiago. Traveling through Peru she met a friend who introduced her to electronic music, something that would set in motion events that would drive her away from office life and deep into making music of her own.
Since her official debut with 2016's Vibraciones EP, Govorčin's star is rapidly rising within the techno scene in Chile. Her music is a strange mixture of techno, house, and dub that offers more drama and emotion than your average club fare. Produced in her house in the beach town of Cáhuil with microKORG synths and Maschine Drum pads, Govorčin's music is a deep, esoteric, trance-inducing affair inspired by love and nature's cycles. "I've always thought I wanted to make music that produces certain feelings and sensations," she says. "Nature inspires me. I live on top of a hill, I have the forest on one side, the beach on the other, and no neighbors. I have silence, I listen to birds and I do a lot of field recordings [for my music]." Her second EP, El Mundo, was released on Govorčin's own label Panal Records, a venture with producer Elias Deepman that is rapidly becoming one of the reference labels for the new Chilean sound.    
Rafaela Andrade is a rising producer in the eclectic and intense São Paolo scene. After learning how to play the guitar and honing her skills in rock bands, Andrade became enamored with the possibilities of electronic music and was soon producing with the legendary rapper Lei Di Dai. Inspired by her love and knowledge of traditional Brazilian genres, she concocted a unique melange of funk, Rasteirinha, trap, samba, and dancehall that aspires to represent the diversity and fearless spirit of the new Brazilian funk scene. Her self-titled debut EP was published last year on the legendary label Funk Na Caixa.
-Amaya Garcia