SCENE REPORT
Ten British Bands That Bring The Noise Rock
By JR Moores · January 08, 2018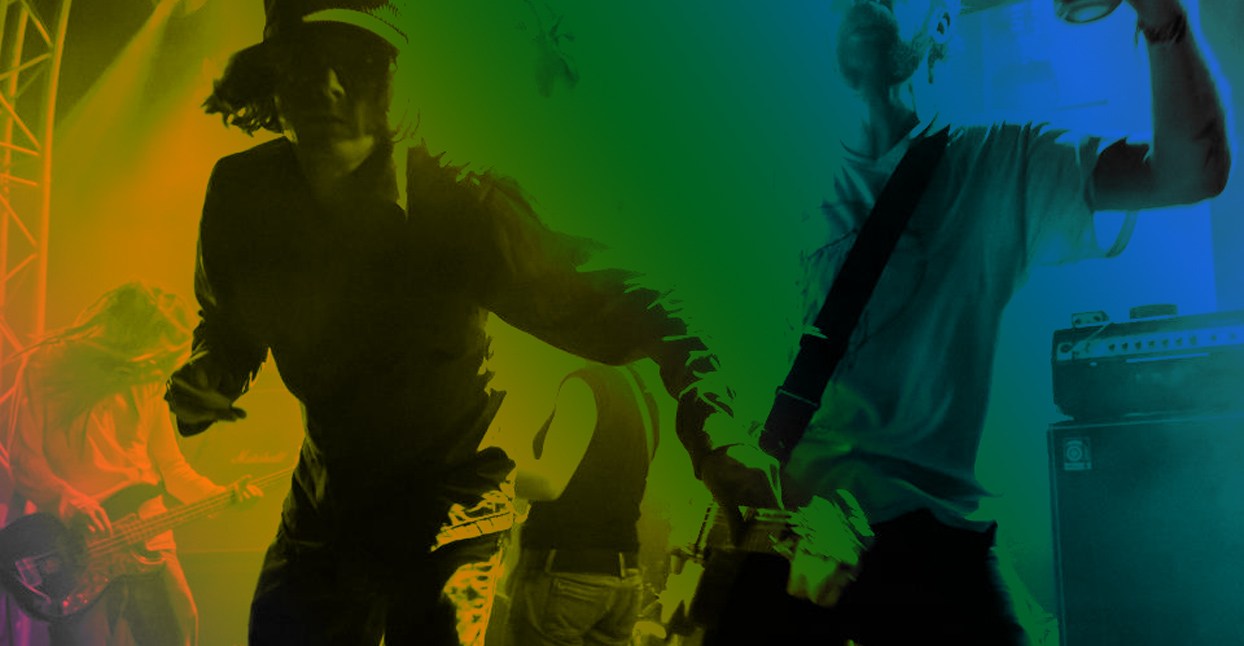 As far as genres go, noise rock isn't the easiest one to define. Its practitioners tend to be more avant-garde and anti-commercial. They don't place much value in being technically proficient; they emphasize raw power, not hi-fidelity. Noise rock is slower and meatier than punk, though not as heavy as metal. It has an industrial edge and can be darkly psychedelic. Lyrically, it's often satirical, sardonic, irreverent, or off-kilter, even when the slurred or garbled words are buried beneath the murkiest of riffs (like those of Butthole Surfers, Melvins, The Jesus Lizard, Big Black, and Unsane).
All those artists are of course in the U.S., where the genre has prospered. Yet since its origins in the post-hardcore and no wave scenes of the 1970s and '80s, noise rock has become an international pursuit with representatives in Japan (Melt-Banana), Belgium (Raketkanon), Norway (Årabrot), and other corners of the globe.
Though still a cult movement, the British noise rock scene has grown in popularity. Not surprisingly, the nihilistic outlook and black humor of noise rock works well in the U.K. where sarcasm is king, ex-factories of the Industrial Revolution era decorate the skyline in a state of dilapidated disrepair, and the weather is usually gray. These are 10 of the best of those grubby noise rock gems.
Merch for this release:
DVD
Andrew "Falco" Falkous doesn't like his band being labeled as noise rock. He prefers to think of any music which contains identifiable hooks and serviceable melodies as "pop" music in essence, no matter how shouty or niche that might be. But try playing this album to your average Belieber and they'll most likely burst into tears and try to hide under the fridge. Recorded in London, Live At Highbury Garage captures Future Of The Left in raw and raucous form, with none of that dodgy overdubbing which makes major-label so-called "live" albums sound like a best-of compilation interspersed with polite cheering. Here, all the mistakes remain in the edit alongside Falco's droll between-song quips as Future Of The Left rumble through a selection of the lyrically dexterous, heavy rocking cuts from their back catalogue, and even treat the audience to a couple of tracks from Falco's earlier band, Mclusky.
Merch for this release:
Vinyl LP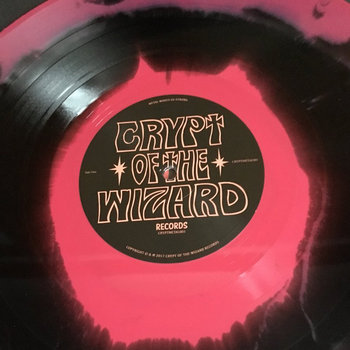 Gloomy three-piece Ghold recorded their latest album in a chapel in Leeds, presumably one that was haunted by the ghost of a child-eating, vicar-murdering, bone-crunching ogre. Between those tracks which are hinged on thundering sludge-metal riffs are moments of genuinely eerie ambience. For a band that is regularly compared to Melvins or Big Business, "Blue Robe" sounds more like something you'd find on an album by Tim Hecker while "Faeder Ure" could be a long-lost recording retrieved from the dusty broom cupboard of Einstürzende Neubauten. Heavy and experimental in equal measure.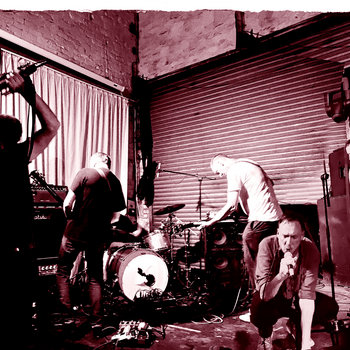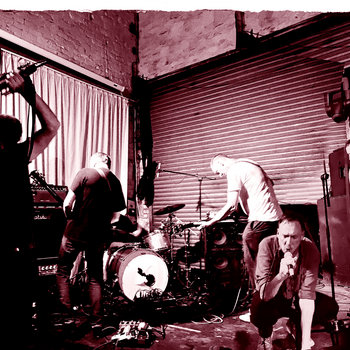 Merch for this release:
Compact Disc (CD), Vinyl LP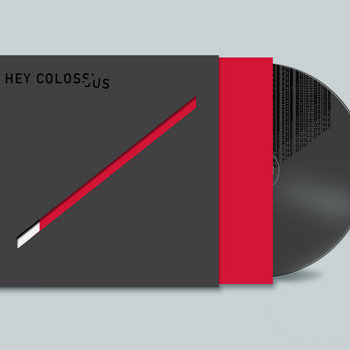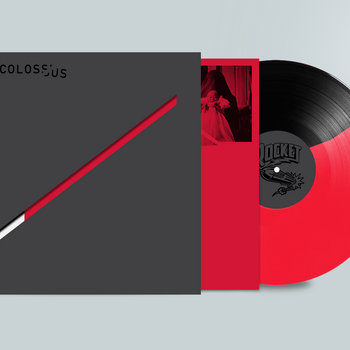 Hey Colossus have been knocking around since the early 2000s with much of their early material being so loud and lacking in compromise that some critics might go as far as to call it utterly unlistenable. 2015 marked a bold new phase for the band with the release of two albums, In Black & Gold and Radio Static High, when the group began toying with cleaner vocals and production techniques as well as honing their songcraft. Even better is 2017's The Guillotine on which the powerful, interlocking riffs of the band's three guitarists provide the perfect complement to wry lyrics about the depressing state of the nation.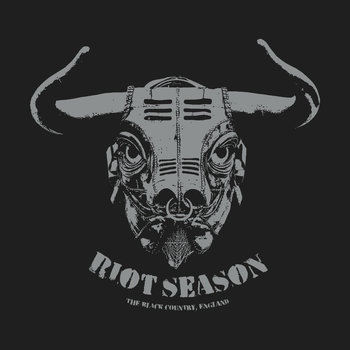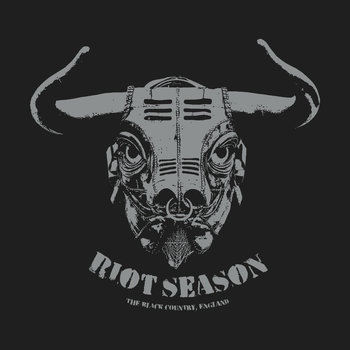 Merch for this release:
Vinyl LP, Compact Disc (CD)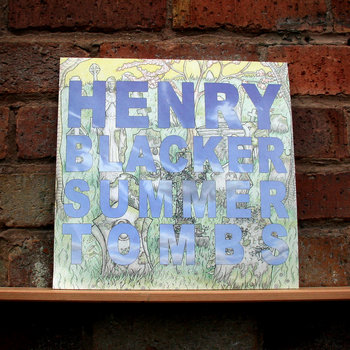 One of Hey Colossus' offshoot projects, Henry Blacker is a noise rock power trio led by Tim Farthing. Their second album begins with a catchy stoner-rock number that wouldn't seem out of place on an early Queens Of The Stone Age record. It ends with a seven-minute sludge-athon ruminating on illness and death. In between, Thompson croons, slurs, gargles, and yells his way through other scuzzed-up rock tracks about unmanageable forest fires, urine-drinking sailors lost at sea, and somebody known as a "shit magus."
Merch for this release:
Vinyl LP, Compact Disc (CD)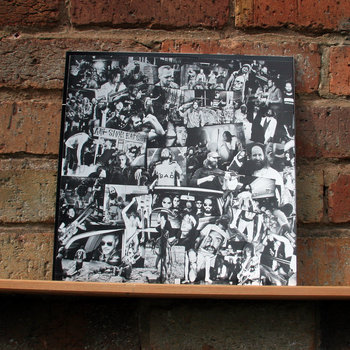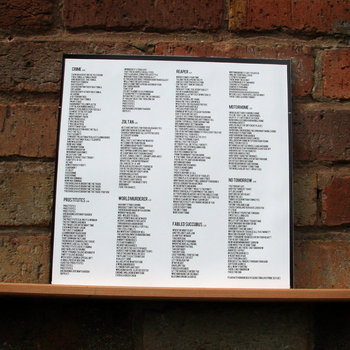 "PROSTITUTES! PROSTITUTES! PROSTITUTES ARE MAKING LOVE IN MY GARDEN!" So begins track two on the second album by Bad Guys. The other poetic concerns of this transnational London-based quartet include the shoplifting of Tonka trucks, encounters with the grim reaper, the pleasures of owning a couple of motorhomes, and the reptile-slaying antics of "Zoltan: Snake Hunter." You won't find any of that on the latest U2 record. The band recently announced their split with the words, "The problem with Bad Guys is they never last, they always have to die, most often horribly or creatively exiled like in Superman II." It's a real shame because the way Bad Guys rocked was harder The Man Of Steel's chest, not to mention more hairy.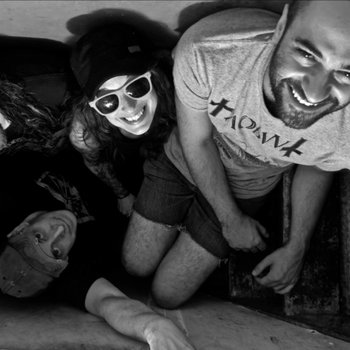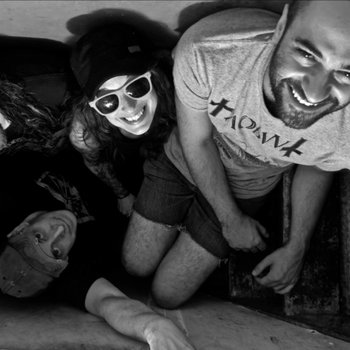 Somebody out there has decided that Bruxa Maria should be labeled "noise punk." Noise punk? Noise rock? Tomato, tomahto, potato, potahto. Let's call the whole thing off and simply embrace the furious racket made by the rowdy combo led by the inimitable Gill Dread. Dread is influenced by Alice Donut, Helmet, NoMeansNo, and other such din-makers. She rallies against gentrification, nefarious elites, yuppie hipsters, and the inhumane treatment of refugees. And when she's not fronting Bruxa Maria, she can often be found driving the tour buses for fellow underground bands like Palehorse. What a champ.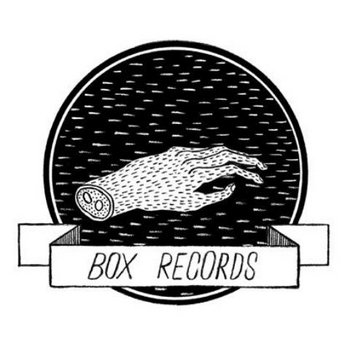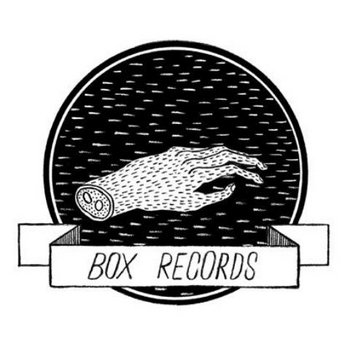 Merch for this release:
Vinyl LP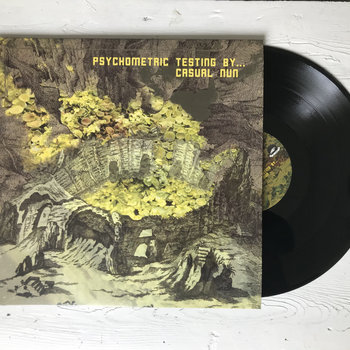 Box Records has to be a contender for the label with the best band names in Britain. To Terminal Cheesecake can be added Pigs Pigs Pigs Pigs Pigs Pigs Pigs, Foot Hair, Blown Out, Girl Sweat, and Khünnt. And let's not neglect Casual Nun. For their second album, the Londoners embraced a more improvisatory approach to their "pineal-poking punked-up psychedelic speedfreakery." The result is as if selected members of Hawkwind had been sedated and kidnapped and then woken up to find themselves trapped inside the fevered mind of a Martian warlord.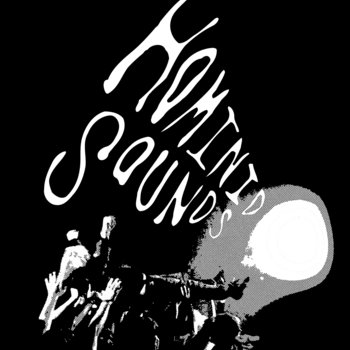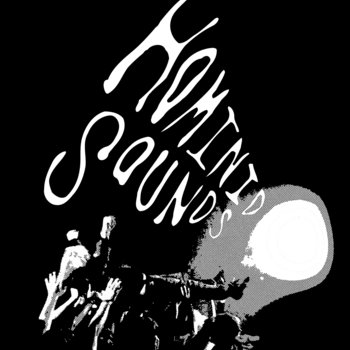 Merch for this release:
Vinyl LP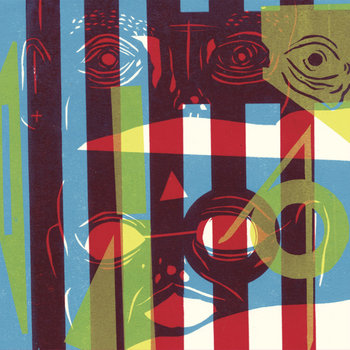 Like The Afghan Whigs, Venetian Snares, or Architecture In Helsinki, USA Nails do not hail from the location in their name. Based in London, the four-piece specialize in pummeling rhythms, chainsaw riffs, and punk-rock vocals sneering about subjects such as crappy reality television and Phil Spector's criminally violent recording techniques. It's a sound which has often been compared to the deafening Canadian outfit METZ, who are rather better known, and one suspects that if USA Nails really did reside in the North American continent then they might have attracted greater worldwide recognition. Does anybody out there know how to get these hooligans signed to the Sub Pop roster? They deserve an informal brunch with the CEO and a round of free bagels at the very least.
Merch for this release:
Vinyl LP, Compact Disc (CD)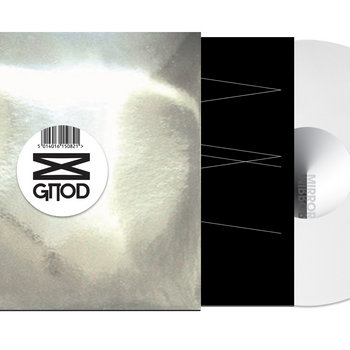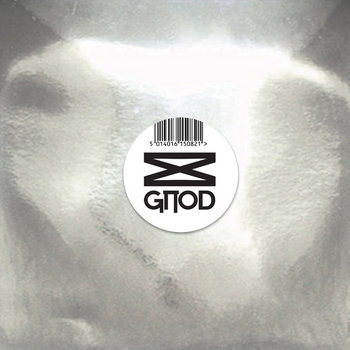 The Salford-based GNOD are one of those commendably confusing acts who choose to change sonic style with each successive record. In total contrast to 2015's triple-vinyl space-jazz opus Infinity Machines was the devastating grind of the following year's The Mirror. Inspired by the ominously reactionary direction of British politics, as well certain personal issues on which the band members refused to elaborate in interviews, The Mirror features just three songs of Swans-like intensity and bleakness, the final track being drawn out to over 18 punishing minutes.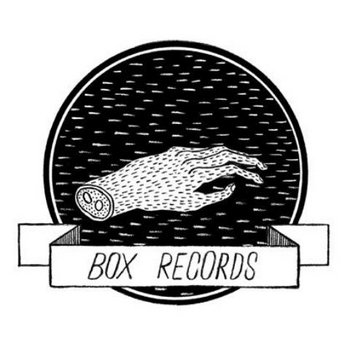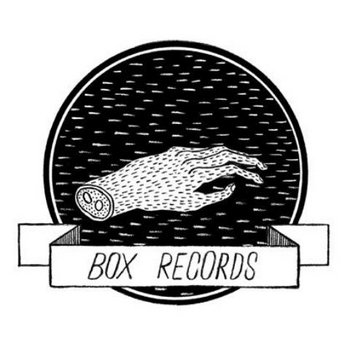 Merch for this release:
Vinyl LP
The gloriously named Terminal Cheesecake formed in 1988 with the mission of producing ugly noise akin to unhinged U.S. groups like Butthole Surfers. Whereas those such as John Peel and Simon Reynolds certainly approved of their quest, Terminal Cheesecake didn't slot very smoothly into the pre-Britpop indie scene and by 1995, their activity had fizzled out. Perhaps they're better suited to the underground's current climate, which some have been calling "New Weird Britain," and indeed Terminal Cheesecake have returned with a new vocalist (ex-GNOD man Neil Francis) and a reinvigorated attitude towards crafting ear-walloping hard-psych jams.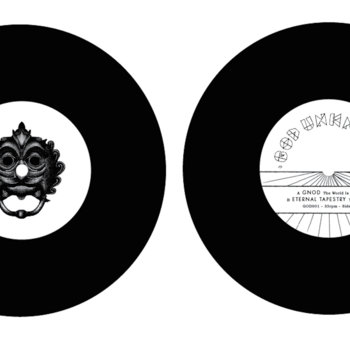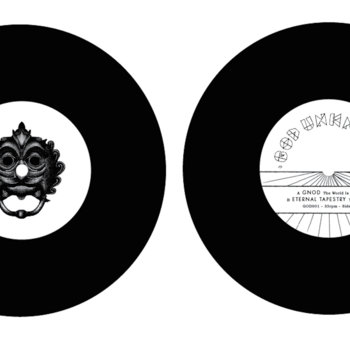 From the outset, it is clear that Henge's debut has been influenced by the output of the Amphetamine Reptile label. However, as the album unfolds, Henge steadily reveal more and more of their own distinctiveness. The riffs are downtuned and doomy. The vocalist sounds like he's been force-fed a whole carton of cigarettes and then kicked in the thorax. The whole thing's so hilariously miserable, misanthropic, and mist-ridden that it makes Black Sabbath look like The B-52s.
–JR Moores