SCENE REPORT
Scene Report: Stoner Rock in Greece
By Dimitris Orlis · May 23, 2017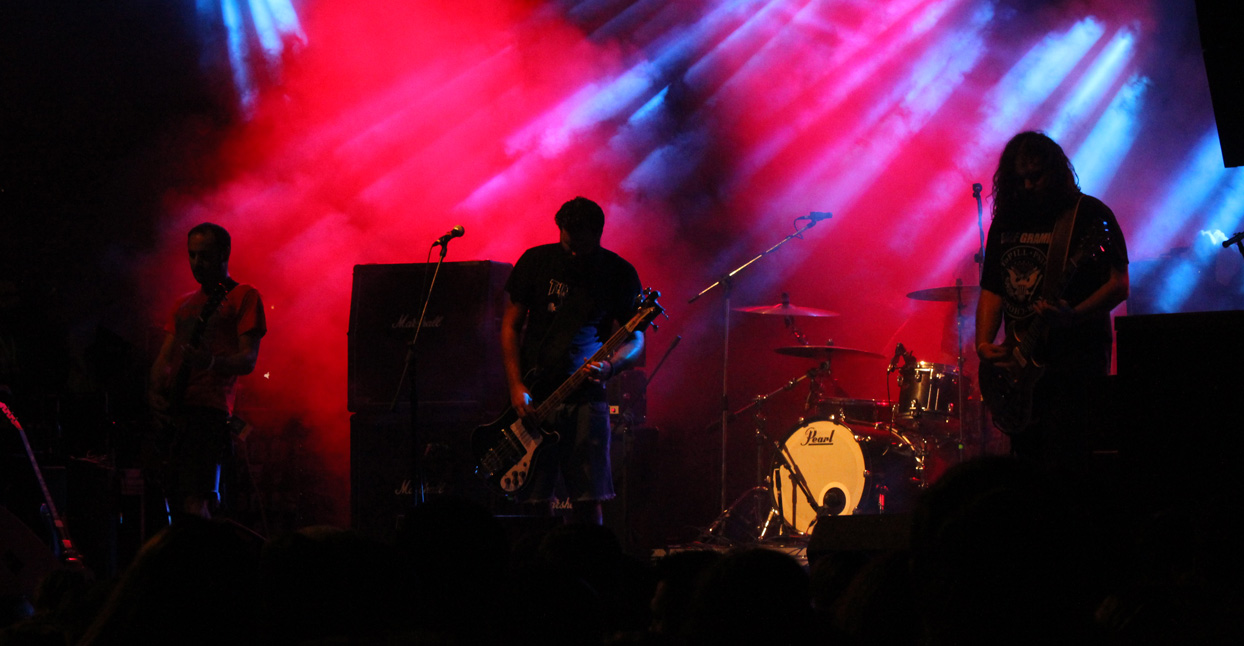 In the summer of 2015, several hundred stoner rock artists and fans travelled to a small festival by a lake in the northern part of Greece. And though that turned out to be the Fuzztastic Planet Festival's final year—so far, anyway—the scene's pulse has hardly diminished. In 2016, fans headed to the Los Almiros Festival to watch their local heroes share the stage with international acts like Truckfighters.
Heavy music has been popular in Greece for decades. In the '90s, underground black metal bands like Athens' Rotting Christ responded to the Nordic dominance in the genre with albums that included themes from ancient Greece. In the panic and slump that followed Greece's economic crash in 2010, scores of young people fled the country. For some of those who chose to stay, fuzzed-out rock provides an escape from the daily routine. Radio stations like Downtuned, the self-described home of the Greek heavy underground, have become a beacon of the scene, spreading the word across the globe.
Needless to say, stoner rock has very little in common with traditional Greek music—don't expect bouzouki, Cretan lute, or Epirus clarinet here, though a handful of bands, like Villagers of Ioannina City, have managed to merge the two sounds successfully. Most of them, though, including bands like Nightstalker and Planet of Zeus, keep the focus simple: guitar, bass, drums, and vocals. If you're a fan of groups like Kyuss or Turbonegro, there are plenty of interesting things happening in Greece to warrant your attention.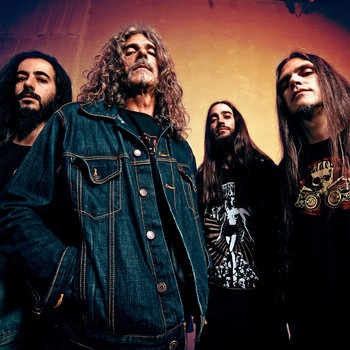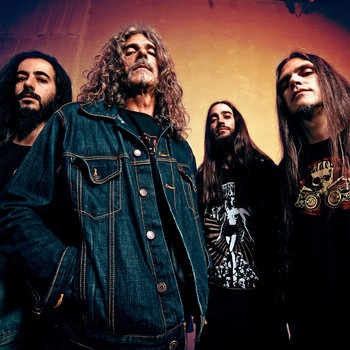 Merch for this release:
Vinyl LP, Compact Disc (CD)
Nightstalker is a landmark band in the Greek stoner rock scene. The quartet from Athens first got together roughly 25 years ago, and their influence helped establish the scene. Their 2012 album, Dead Rock Commandos, was released when the Greel stoner rock scene was reaching its apex. With the Monster Magnet-like riffs in the title track, Nightstalker easily solidified their place in the scene. Their latest, As Above, So Below, maintains their heavy and groovy sound. After two-and-a-half decades, Nightstalker are still headlining festivals, playing alongside groups half their age, touring Europe regularly, with frontman Argy becoming something of a cult figure for the scene.
Merch for this release:
Compact Disc (CD), Vinyl LP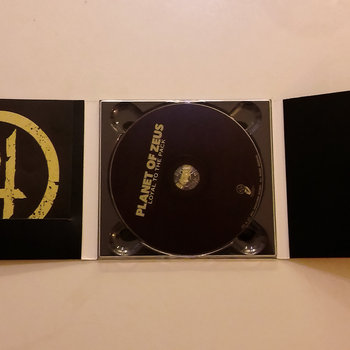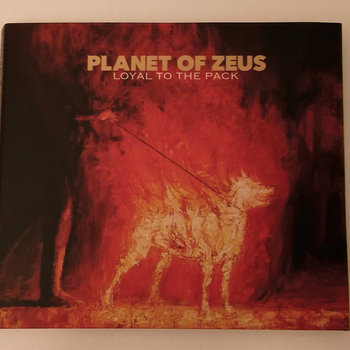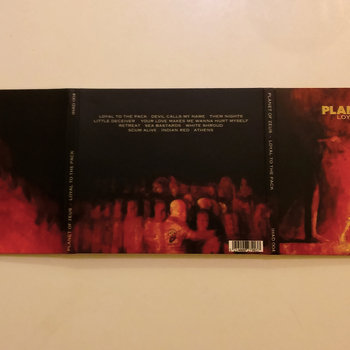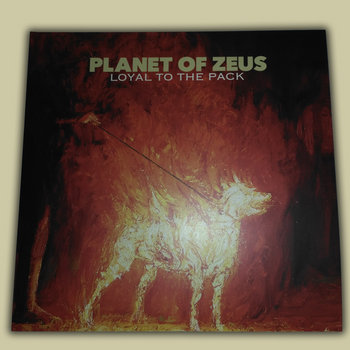 This Athens band was praised by Iron Maiden's Bruce Dickinson as a "trio of hairy-assed stoners" on his BBC 6 Music Friday Rock Show, and are one of the most popular bands in the scene. Their debut album, Eleven The Hard Way, arrived in 2008, followed by Macho Libre in 2011, an album which defined their heavy sound. 2014's Vigilante cemented their status, embracing stoner followers while also incorporating Maiden-like moments in songs like "A Girl Named Greed." Planet of Zeus toured Europe in support of their fourth album, which sports a purer rock style. But, as the title of that album declares, the group is still Loyal to the Pack.
Merch for this release:
Compact Disc (CD), Vinyl LP
At the end of September, Greek metal fans were taking to the Internet to register their rapture over 1000mods' new album, Repeated Exposure To… It had been eagerly anticipated—the vinyl pre-order bundle sold out before many people even learned of its release. The group's 2012 debut, produced by Billy Anderson, established them as one of the major bands of the scene. With their lumbering riffs and searing vocal melodies, they ably straddle the line between stoner grime and roaring hard rock. They played more than 25 shows last October, including two Desertfest editions in Antwerp and in Athens next to bands like Goat and Red Fang.
Merch for this release:
Vinyl LP, Compact Disc (CD)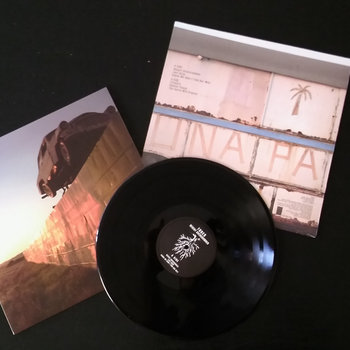 Though Tuber are essentially a guitar rock outfit, they have gained popularity in the stoner scene by following a path rich in experimentation and psychedelia. Originally formed in Crete, its members now reside in Serres; living in the northern part of the country makes jumping in a van to tour the Balkans or central Europe easier than going farther south. Their 2013 debut consists of six instrumental tracks that suck the listener into a dizzying, chaotic journey. Its songs are best experienced live and, with album number two on the way, most fans will have that opportunity sooner rather than later.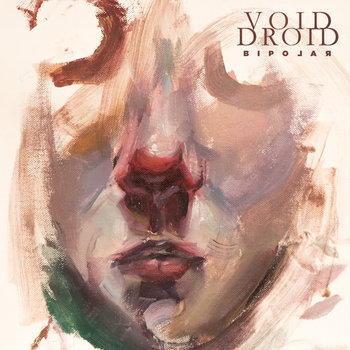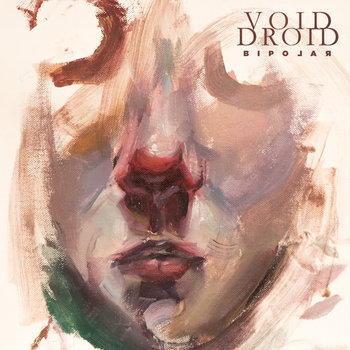 Merch for this release:
Compact Disc (CD)
Having released a three-song demo EP back in 2013, Void Droid have built a fanbase all around the country by playing live—often, and loud. T-shirts with their psychedelic logo pop up on the streets in both Athens and Thessaloniki, far from their home of Patras, the third largest city in Greece. That same year, "Praying Mantis" would be included in the collection Sons Of Sabbath Volume II, released by the magazine Metal Hammer in the U.K. It can also be found in their 2016 album Terrestrial, which was hailed by many as a "debut of the year" for its alien themes, catchy melodies, and heavy riffs. Void Droid's music doesn't fit comfortably under the stoner label, but their heavy-rock-slash-metal has made them welcome in the scene.
—Dimitris Orlis