SCENE REPORT
A Brief Introduction to Southeast Asian Post-Rock and Math Rock
By Camille Banzon · November 28, 2018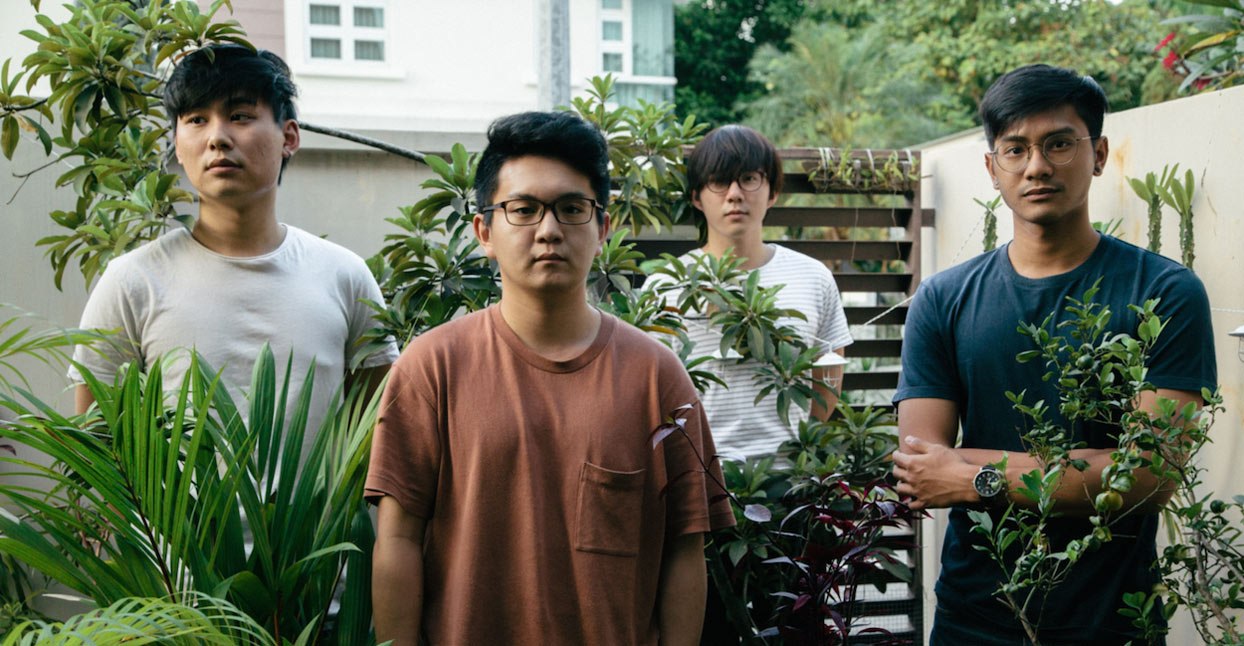 In western countries, "post-rock" has been around since the mid '90s; according to lore, journalist Simon Reynolds coined the term to describe the U.K. band Bark Psychosis' 1994 album Hex. Since that time, bands like Explosions in the Sky, Mogwai, Caspian, and others have built long-running careers on the subtle mastery of texture and dynamics. Its close cousin "math rock" has been around about as long; though the roots of its knotty sound are in progressive rock, its current incarnation can be traced back to early '90s bands like Slint and Don Caballero. But in Southeast Asian countries, the movement is still relatively young; Singapore's KittyWu Records started to hone in on post-rock bands in 2007; in the Philippines, Encounters With A Yeti's post-rock masterpiece Pilot was released six years ago via Terno Recordings.
The style's growth has been aided over the years by the country's growing DIY culture. The Singapore label An ATMOS Initiative, which began as a blog, has released a steady stream of albums from Southeast Asian bands, and label manager Adam Kosnan also works as a booker, planning shows and events as a way to connect bands from the region. Kosnan was inspired to start ATMOS after years spent listening to pioneering Singaporean post-rock bands, like Amateur Takes Control and Documentary in Amber.
"From the start, we've worked with many regional and local bands in the instrumental genre in our live gig series called TROPOS," explained Kosnan. "[We] have always fallen back to being live gig organizers, as I feel that's what we do best." Like any other independent productions who are putting on shows "for the love of it," Kosnan says that money, while not abundant, has also never been an issue. "You might not get the financial returns that you had hoped for, but seeing how genuine relationships are formed due to the work you do, that's a huge plus in my opinion."
A similar movement is happening in the Philippines. Manila experimental post-punk outfits Legarda, Moscow Olympics, and instrumental act Monochrome were early practitioners of the atmospheric sound, and gig organizers were quick to take note. In 2012, A Spur of the Moment Project was founded by Li Perez, with a special focus on instrumental acts. In 2015, Ian Urrutia followed suit, establishing the gig series The Rest Is Noise as a way to spotlight bands operating in the post-rock sphere.
Urrutia also helped organize the regional music festival All Of The Noise, which has hosted local and international bands like Thailand's Yellow Fang, Taiwan's Elephant Gym, and even Norway's Boy Pablo. "We wanted to step up our game with a mini music festival that caters to the regional market," says Urrutia, "so we invited bands from Singapore, Thailand, and Hong Kong to perform alongside homegrown favorites."
The country also has no shortage of labels specializing in the genre; in addition to ATMOS Initiative, labels like Malaysia's Soundscape Records and the Philippines' Continent Records have given outlets for local bands like Tom's Story to ascend into the stratosphere.
Below are just a few of the bands keeping post-rock soaring in Southeast Asia.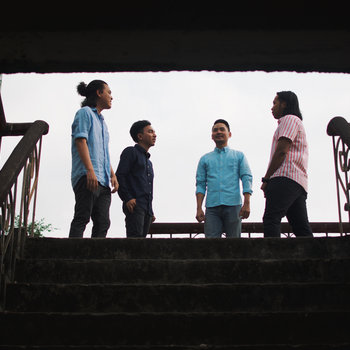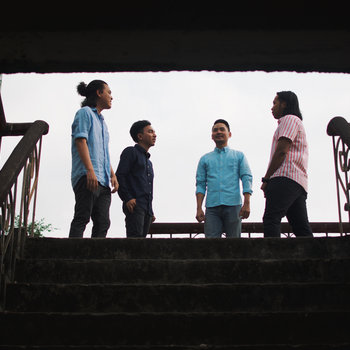 This five-piece atmospheric act from Yangon is the first post-rock band formed in Myanmar. Taking cues from Hammock, MONO, and even ambient favorite Tycho, the band didn't wait around for a label to notice them; they crafted their first full-length, Escapade, in their bedrooms. In addition to doubling down on post-rock's trademark dynamic shifts, their songs are also politically conscious; "EE9659" is dedicated to taxi driver, Nay Win, who died chasing a suspect in a political assassination at the Yangon international airport. "We decided to use his [license] plate number as the song name, and shot the music video in the taxi," the band says.
Thailand's young post-rock scene skews mainly toward the ambient side of the spectrum, which makes the trio January stand out; the songs on REV are full of kotty, intricate guitar work and stuttering rhythms. On "Push," the band segues from nimble fretwork into a lurching breakdown that tends to inspire moshing at their live shows. REV is a prelude to their forthcoming EP VIVE—when you combine the two titles, it's meant to spell REVIVE.
Three-piece instrumental act Odd live on a small island called Dumaguete in the southern Philippines, and their music has an airy, minimalist sound that's heavy on vaporous atmospherics and giant crescendos. Drawing inspiration from groups like El Ten Eleven and Maybeshewill, the three songs on Odd's latest EP Memories & Monuments are cinematic in scope, full of delicate guitar-picking and swelling layers of sound. The album's title track is a perfect example of their sound, opening with fragile, interlaced guitars and building to a beautiful, crashing finale.
Malaysia's Mutesite specialize in meticulous songwriting, which is evident all over their 2016 release, re:start. Their songs balance tense guitars with rolling pianos and textural synths, recalling bands like Colour and Arch Echo. Their music found its perfect setting when they played a poetry night called If Walls Could Talk. "We had no lyrics, and [the poets] had no music. It was like a match made in heaven," says bassist Teoh Eng Hooi.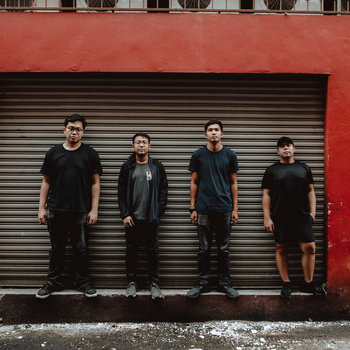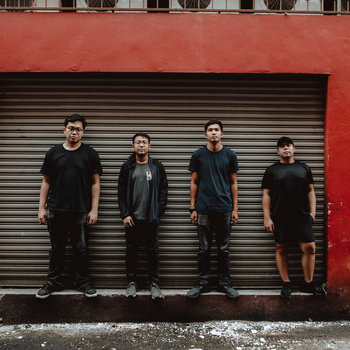 Tide/edit are arguably the most celebrated math rock band in Manila. They've performed overseas and their recent album, All Our Friends, proves Filipino instrumental rock can compete on the global stage. Their single, "Twelve," combines groovy basslines with an avalanche of percussion beneath frenzied, darting guitar lines. The band describe their latest release as their "most melodic" and most "collaborative" to date. "There were lots of times when we were all dancing inside the studio while recording," says guitarist Clarence Garcia. "That felt really nice."
Singaporean band Hauste describe their impressive album Leavings as "a culmination of songs and ideas" that had been floating around for the last two years; all of its songs are based in nostalgia and memory, and are designed to trigger a wide range of emotions. "We wanted to showcase a little diversity, to hint at the changes and progress our sound has made," explains guitarist Daniel Lim. Inspired by acts like Snarky Puppy, ASIWYFA, and Covet, Hauste's sound balances intrepid guitar lines with melodic keyboards and unexpected shifts in tempo.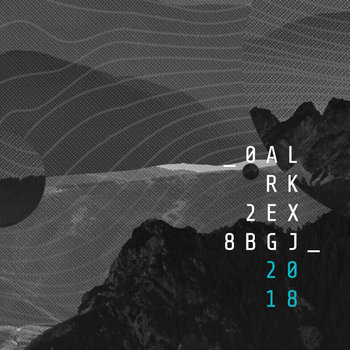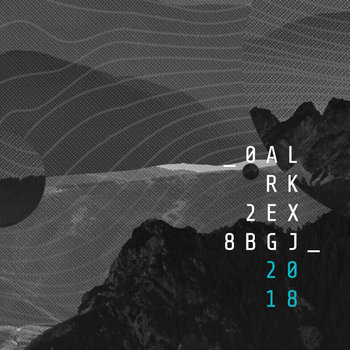 Hailing from Quezon City, Philippines, Earthmover upped the local music ante with the release of their 2012 EP First Sighting, which immediately gained local acclaim. Since that time, the band has gained a loyal following for their subtle-yet-heavy songs that occasionally give way to heaving breakdowns (this makes sense—the band's members all did time in harcore outfits). Their much-awaited new single "Z" is nine minutes of gradual pummeling, starting with moody ambience and ending in a frenzy of guitars.