SCENE REPORT
The Inventive Traditions of South African Jazz
By Noah Berlatsky · November 22, 2017
Even from its beginnings in the 1950s and '60s, South African jazz was synonymous with resistance. Inspired both by African-American performers and by indigenous music, South African jazz celebrated the creativity and genius of black performers worldwide, even as many performances included integrated bands.
"South Africa has the biggest jazz tradition outside of the USA," says Matt Temple, the founder of the London-based South African jazz reissue label Matsuli. "When apartheid repression really kicked in during the early 1960s, and tightened in the 1970s and beyond, jazz was often aligned with resistance to apartheid. It was also seen as a 'high-art' form where the champions were mostly black. It's not a big stretch of the imagination to see why it became aligned with the struggle against apartheid."
Jazz music was high art and intellectual; performers often recorded in multiple languages, which was strictly forbidden following the 1976 Soweto uprisings as apartheid repression increased. Musicians were harassed and arrested; after 1960, gatherings of more than 10 people were declared illegal. As a result, many of the most famous South African performers—multi-instrumentalist Hugh Masekela, pianist and composer Abdullah Ibrahim, bassist Johnny Dyani, singer Miriam Makeba—left the country, and spent much of their careers in exile. Performers who remained in South Africa had difficulty releasing their music, difficulty distributing it when it was released, and difficulty getting paid when it was distributed. As a result, even influential South African releases can be difficult to find.
Nonetheless, reissue labels like Matsuli have brought classic albums back into print—recordings since the end of the apartheid regime in 1994 have been much easier to obtain. Below is a list of some of the best South African jazz available on Bandcamp.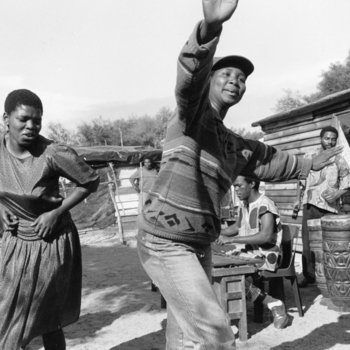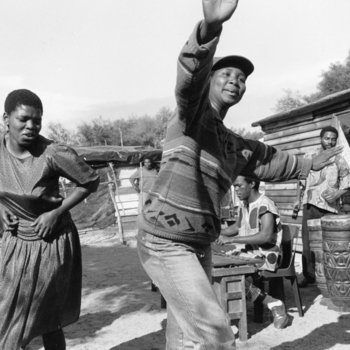 Tenor saxophonist Winston "Mankunku" Ngozi recorded Yakhal' Inkomo in 1968 when he was 24. The title is the name for the bellow of a bull as it is about to be slaughtered—painfully fitting, since Mankunku was cheated out of virtually all of the proceeds of what turned out to be a hit record.
As the title of the track suggests, Mankunku was heavily influenced by American jazz. Giant Steps-era Coltrane especially hovers over the music, with Mankunku's saxophone swooping in great leaps while always retaining a sense of joyful melody. Also notable is the supple drumming of celebrated performer Early Mabuza.
Heshoo Beshoo Group
"Emakhaya," 1971
The cover of the Heshoo Beshoo Group's 1971 LP Armitage Road depicts the performers crossing the road in a run-down township. It's a visual nod to Abbey Road, and a suggestion perhaps that, while the apartheid government could grind its people down, it couldn't disconnect them completely from the rest of the world.
The Heshoo Beshoo Group doesn't sound much like the Beatles, though. Instead, Armitage Road is a stirring collection of soul-jazz. Emakhaya starts out with guitarist Cyril Magubane (shown on the cover in his wheelchair) playing a stunning bluesy intro that seamlessly links Django Reinhardt to B.B. King. Then alto saxophonist Henry Sithole comes in to drive the groove.
Chris McGregor's Brotherhood of Breath
"The Bride," 1971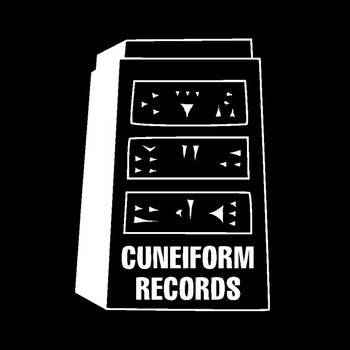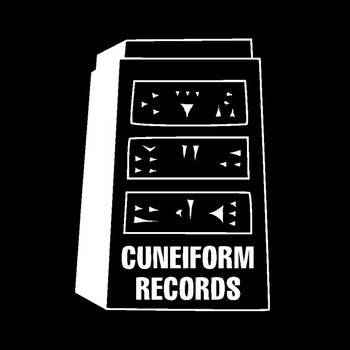 Pianist and composer Chris McGregor was white, but his love of jazz led him to perform in numerous integrated bands—and eventually pushed him into exile along with many of those black performers. He led important bands beginning in the 1960s, including the Castle Lager Big Band and the hugely important Blue Notes.
The Brotherhood of Breath started in the 1960s as a sequel to the Blue Notes, and, at times, included South African performers like drummer Louis Moholo-Moholo, saxophonist Dudu Pukwana, and bassist Johnny Dyani, as well as London free jazz stalwarts like Lol Coxhill and Evan Parker. There's no way to know who exactly is on hand for this 1971 Berlin live set released by Cuneiform Records, but whoever is in attendance, it's glorious. The free jazz squall is contained in a rollicking big band setting, as the band simultaneously tries to coalesce and tear itself apart.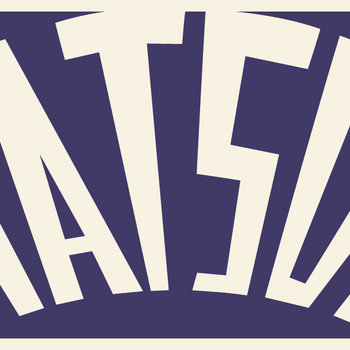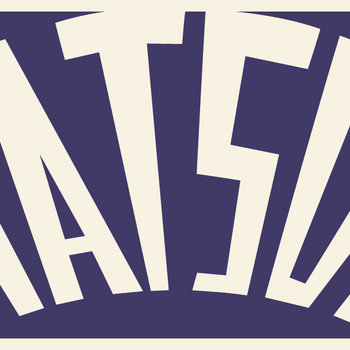 With a Matsuli Records release of an exceedingly rare LP, Soweto-based band Batsumi was strongly influenced by anti-apartheid activist Steve Biko and his message of self-respect and empowerment. Johnny Mothopeng, the guitarist and leader of Batsumi, was the son of the imprisoned president of the Pan-Africanist Congress, and political and spiritual hope suffuse the record's five tracks. Many of the songs are long, ecstatic workouts, but "Mamshanyana" comes in at under five minutes. Its folk tinges and hooky chorus connect it to rock and R&B; if a jazz band decided to turn itself into Buffalo Springfield, it might sound something like this.
Sathima Bea Benjamin
"Africa," 1976
Another Matsuli release, this one featuring one of the great, underappreciated figures of South African music. Sathima Bea Benjamin, a mixed-race singer, recorded the first jazz LP in South African history in 1965, but it was never released. She married renowned South African pianist Abdullah Ibrahim the same year, and spent much of the rest of her life in his shadow. "If it wasn't for her convincing Duke Ellington to see Abdullah play in Switzerland in the early 1960s, Abdullah's career may have been very different," Matt Temple says.
Temple got the rights for the 1976 album African Songbird in part through Benjamin herself, who died a few months after it was reissued in 2013. The 21-minute "Africa" is a stunning performance, with Benjamin's gospel-tinged vocals gliding effortlessly over Ibrahim's funkily chugging Ellington-esque arrangements.
The album Night Express—reissued, again, by Matsuli—was originally released in 1976 by a group of performers from Johannesburg. Organist Ismaili "Pops" Muhammad was influenced by black South African jazz, but also by the smooth soul sounds coming out of Philadelphia. The song "Night Express" slides along on Peter Morake's funky, fluid bassline and Basil Coetzee's fat, Gene Ammons-like tenor sax.
Iréne Schweizer/Louis Moholo-Moholo
"Free Mandela!," 1987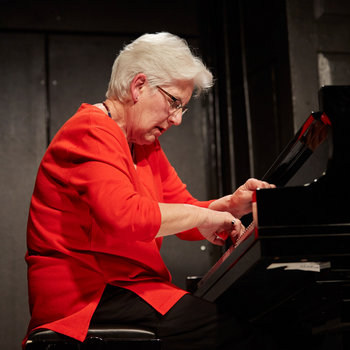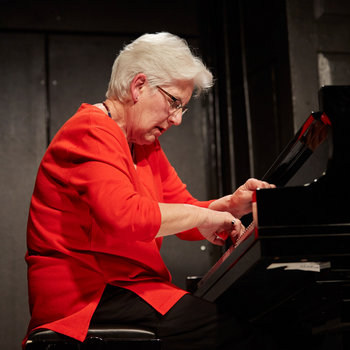 Cape Town drummer Louis Moholo-Moholo emigrated from South Africa in 1964, and spent the remainder of his career in London. He was a mainstay of many of the important ex-pat South African bands, including the Blue Notes, the Brotherhood of Breath, and the Dedication Orchestra. "Free Mandela!" is from a 1987 session with Swiss jazz pianist Iréne Schweizer. The two exchange free improv passages, picking up rhythms and ideas from one another in a high-spirited, jovial interplay that leaves space for Moholo-Moholo to chant "Free Mandela!" Nelson Mandela was released three years later, after 27 years in prison.
Pianist Tete Mbambisa was a key figure in South African jazz as a performer and composer. He worked with tenor saxophonist Mankunku, and was responsible for much of the composing and arranging on the Soul Jazzmen's Inhlupeko. Mbambisa had a big hit of his own in 1976 with the big band recording "Black Heroes." On the 2012 album Black Heroes, he reprised the tune as a solo piano number more than 35 years after he first recorded it.
Shabaka and the Ancestors
"Mzwandile," 2016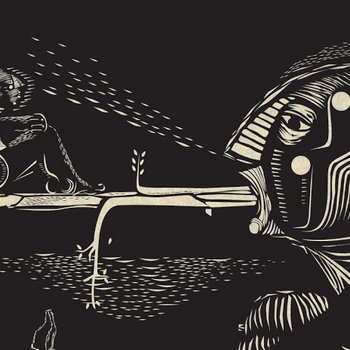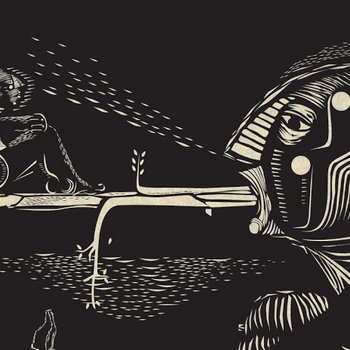 Merch for this release:
Vinyl LP, Compact Disc (CD)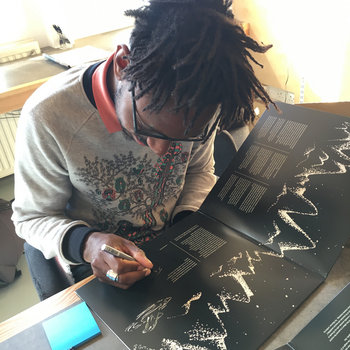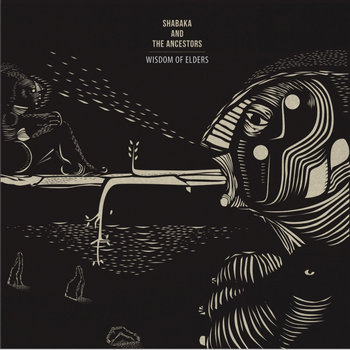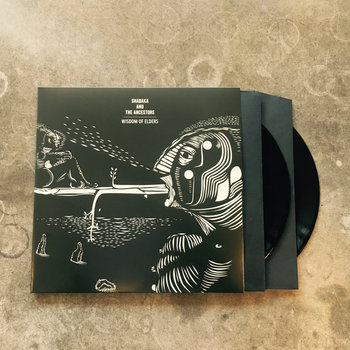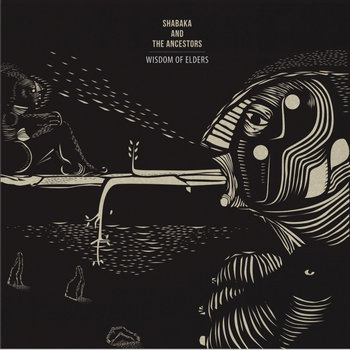 Barbados born, London-based tenor saxophonist Shabaka Hutchings recorded Wisdom of Elders in Johannesburg with a group of South African musicians, including Siyabonga Mthembu on vocals and Mandla Mlangeni on trumpet. "Mzwandile" picks up the vibe of South African spiritual jazz, with an easy groove that spaces out into fusion Sun Ra-style space explorations.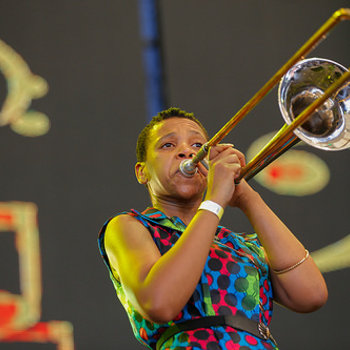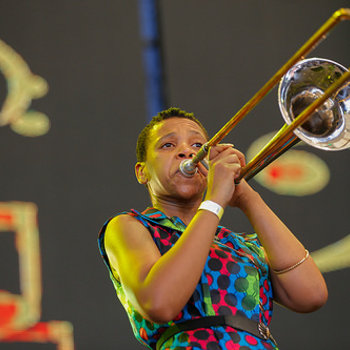 Jazz doesn't have the central place in South African music today that it did in the 1970s. Nonetheless, there are performers keeping the tradition alive. One of these is singer Siya Makuzeni, whose Johannesburg quartet performs in a classic cabaret style. "Through the Years" is a cover of a composition by South African pianist Bheki Mseleku. Makuzeni soars and skats through the lyrics, "The sound of love and music / Come…come and go…a muted trumpet or a soulful saxophone." It's a love letter to jazz past, and to come.