SCENE REPORT
SoCal DIY: The L.A. Bands Mixing Traditional Latinx Music With Contemporary Sounds
By Angela Ratzlaff · October 30, 2017
Music made by people of Latinx and Spanish descent has always been a part of the cultural fabric of Southern California, but it's often been confined to specific, tight-knit communities and neighborhoods. Lately, though, its begun to attract a broader audience, thanks to a strong and growing local DIY scene. This expansion stands in proud opposition to the current political climate of prejudice, and the constant threats to immigrants' rights by the current administration. In this world, the rise of a band like Chicano Batman, a funky Tropicalía-inspired psychedelic soul group who has been playing in the L.A. scene since 2008, and who recently gained deserved attention for their bilingual cover of "This Land is Your Land" for a Johnnie Walker ad, feels all the more imperative.
The artists operating in this scene make music that falls under a wide variety of styles, and covers just as wide a variety of themes. Sister Mantos make '90s-inspired dance music that addresses gay/trans rights and feminism, while punk band Generacion Suicida sing about living in El Barrio in South L.A.
Many of the bands on this list have been performing for years, while some of them are newer; they hail from a wide array of backgrounds. The thing that unites them is that all of them have been making their way into a direct line of vision in the local and independent music communities, and all of them mix styles like punk, soul, and rap with folk genres like samba, cumbia, and bossa nova. They've done this while staying true to a do-it-yourself aesthetic, which allows them the freedom to pursue whatever sounds and styles they so choose.
Healing Gems record and practice in the basement of a 1970s house in Covina, where the group's drummer lives with his family. It's also where they have tiki-themed parties in the backyard, which has a kidney-shaped pool and white iron patio furniture. The music reflects how that space looks: Self-described as "trash lounge lava pop," Healing Gems is like listening to jazz and bossa nova during cocktail hour at a '60s tiki bar. All six members live in Los Angeles—there is a drummer, a bassist, two percussionists who sing back-up, and two who switch between guitar and keyboard.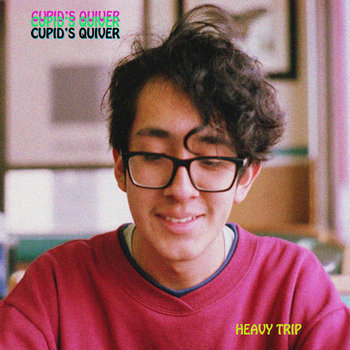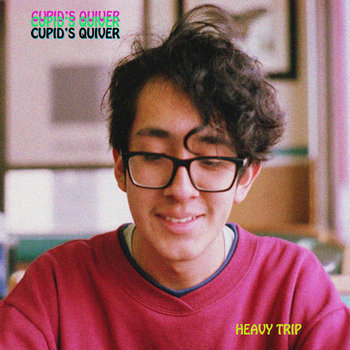 Youthful solo artist Omar Banos, who goes by the name of Cuco, has recently become quite the indie phenomenon. The Hawthorne-based musician started releasing music on Bandcamp just over two years ago, and through social media he's reached a mostly teenage audience. Fans see him as a heartthrob, and his indie pop music is, indeed, dreamy. His songs are recorded with a lot of synthesizers and a Roland T-R 808 drum machine, creating a romantic lo-fi bedroom recording sound. What's especially intriguing about Cuco is the way he eschews machismo. He's admitted to growing up socially awkward, and he isn't afraid to touch on sensitive personal topics in his songs. His songs embrace a wide array of Latinx music influences, nodding toward Chicano rap artists like Lil Rob and MC Magic one minute, and employing mariachi instrumentation the next.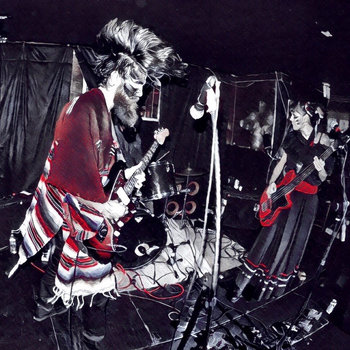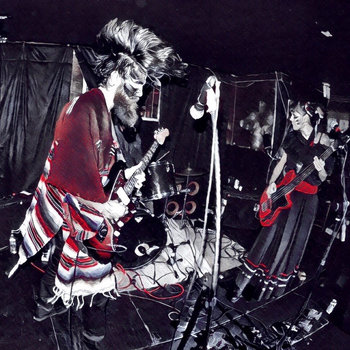 Named after La Micaela Bastidas, an activist who fought and died for Peru's independence during the 18th century, the music of Bastidas! has a feverish revolutionary energy and an impassioned message to match. It's dizzying, dark, and almost industrial, with a grinding mix of synths and noise. The band's first two EPs lean more towards hardcore and post-punk, but each release also works in ample references to traditional Latinx music—the most recent emphasizes South American samba rhythms. The multiple layers of drums gives their thrashing rock a frantic, furious, and wild sound.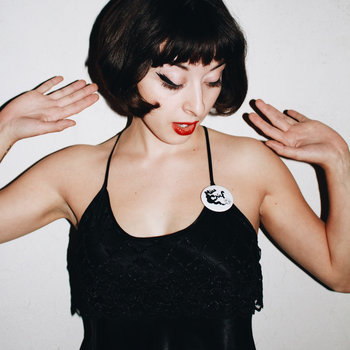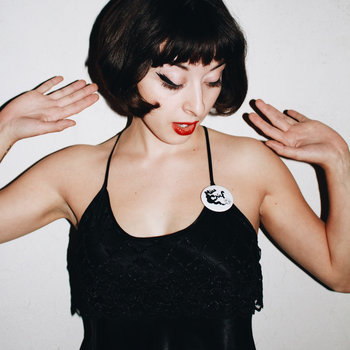 Merch for this release:
Compact Disc (CD)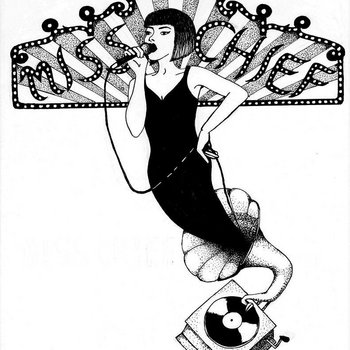 Technically, Miss Chief is based out of the Inland Empire—Riverside, in particular. But the group frequently graces Los Angeles bars with their music, which draws heavily on salsa. Miss Chief doesn't strictly play salsa, however. Their excursions into punk have bossa nova undertones. They'll throw a surf guitar into a frantic punk song, or ornament a jazz tune with smooth R&B vocals. One element that ties everything together is their emphasis on syncopated sequences. Miss Chief is the brainchild of vocalist Melissa Loera, who also goes by Mel Low—the music, presentation, and attitude are all shot through with her seemingly boundless energy.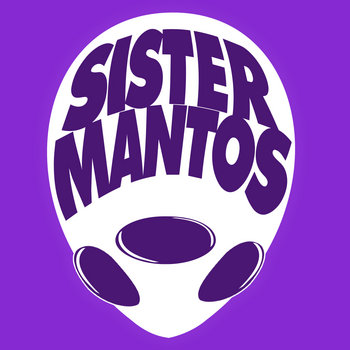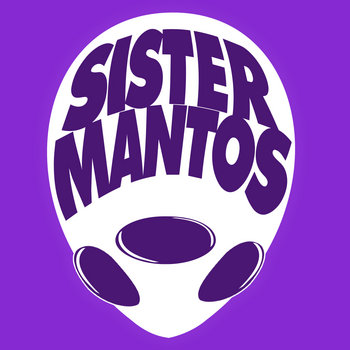 Oscar Miguel Santos started Sister Mantos as a solo project in 2008, but it's since become a full-band, with local musicians sitting in for recordings and live shows. The performances can only be described as performance-art-turned-dance-party. The group blends techno, punk, and psychedelia with hints of ranchera and mariachi. It has the undeniable "fuck you" attitude of a punk performance, but the feel of a '90s rave warehouse. It welcomes anyone who might feel left out, especially queer communities of color, which his songs address.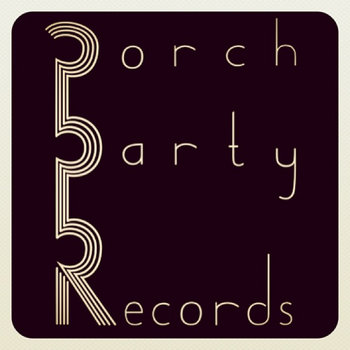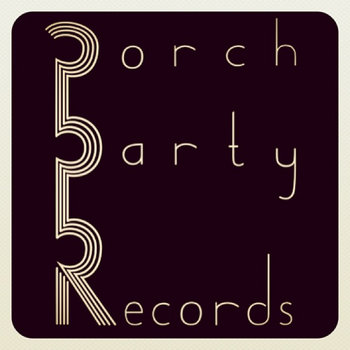 Merch for this release:
Vinyl LP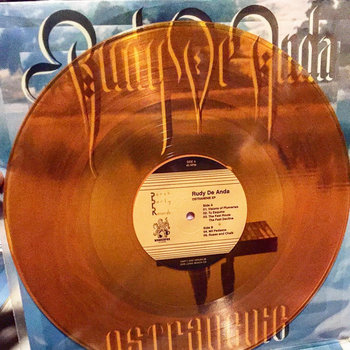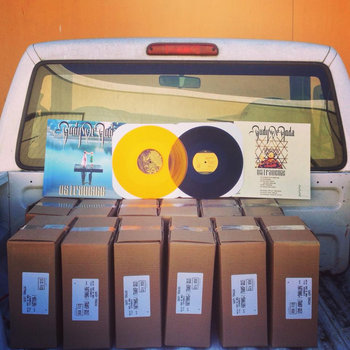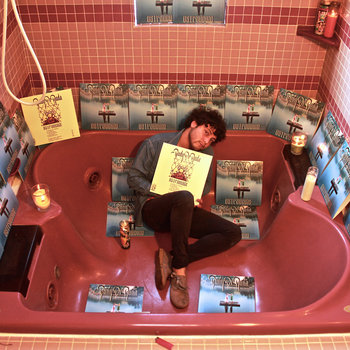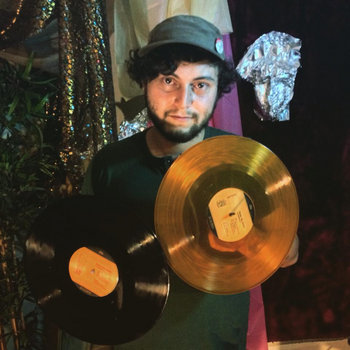 Rudy De Anda is based out of Long Beach, a smaller city that sits in between Los Angeles and Orange County. De Anda, who used to front psychedelic prog band Wild Pack of Canaries, has gradually been incorporating more and more musical styles into his new solo project. It's melodic at times, with soulful vocals and soft keyboards, while in other moments a serrated industrial guitar noise cuts through the music's West Coast beach vibe. His affection for prog, which was instilled by his mentor—the late, great keyboardist Ikey Owens (Mars Volta, Jack White)—is still very much present. The music's interlocking rhythms and sharp left turns are as satisfying as they are bewildering.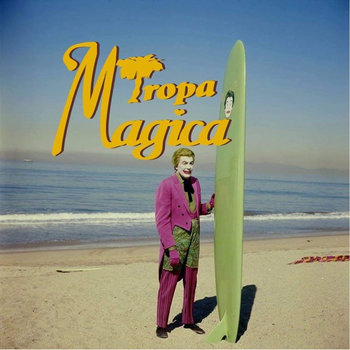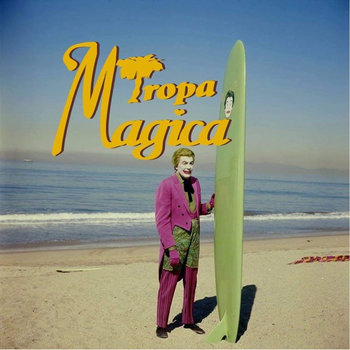 Merch for this release:
Vinyl LP, Compact Disc (CD), Cassette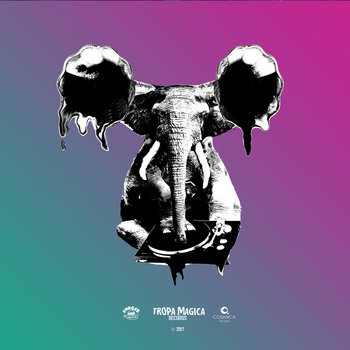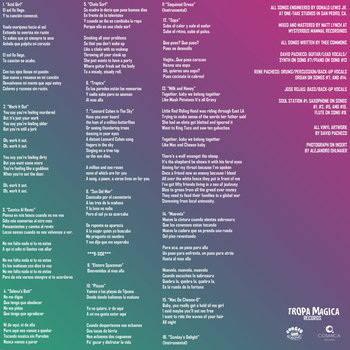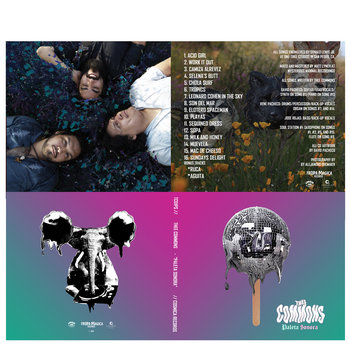 "Psychedelic Cumbia Punk" is this band's motto, and they stamp those three words into each record. The phrase turns up in their Bandcamp and social media descriptions, too. The trio know what they're going for, and they want you to know, too. The core of Thee Commons is brothers Rene and David Pacheco, while a session bassist sits in for recordings and live shows. They mix punk rock with a Peruvian style of '70s cumbia called chicha. They've been playing music since 2012, but have recently seen a jump in popularity from playing locally to performing at Coachella and touring with Fidlar. Their live show feels like a big, raging party, danceable cumbia rhythms mixing with loud, gritty vocals, making Thee Commons one of the most enjoyable live acts L.A. currently has to offer.
Los Angeles group ¡Aparato! use traditional Mexican instruments to create extraterrestrial sounds. The band's name translates to Machine! in English, and was inspired by a song from Latinx alternative group Café Tacvba. Even though the group's name suggests cold habituality and the music is robotic, the message is distinctly human. ¡Aparato! sing about letting go of the routine and confronting deeper feelings.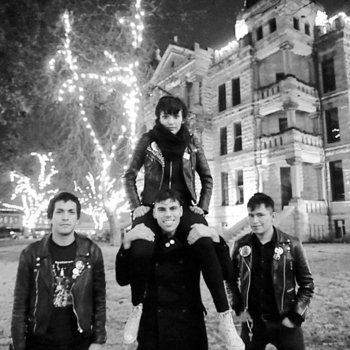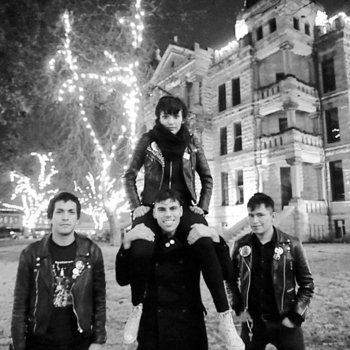 When it comes to Spanish punk, some might think of East L.A., and the backyard scene documented in the film Los Punks: We Are All We Have. Generacion Suicida is from South L.A., and unlike most East L.A. punk groups, the band is less crust and more Ramones. They incorporate more melody, and have a little bit of '50s greaser appeal. But they also have plenty of hardcore influences, with the fury of Kiwi Martinez's kick drum pedal and the urgency of Tony Abarca's vocals. The lyrics, which are all in Spanish, address topics as wide and personal as social control, internal insecurities, and living in El Barrio.
—Angela Ratzlaff