SCENE REPORT
A Guide to Rome's Dark and Trippy DIY Scene
By John Thorp · August 17, 2018
In the blistering summer heat, the narrow streets of East Rome grow increasingly empty as residents seek solace in the shade. Anyone arriving at the rather anonymous garage of club and community space Fanfulla will have to make a quick entrance—the door handle is so hot, it feels like it's on the verge of melting off.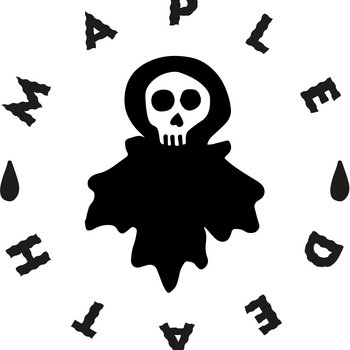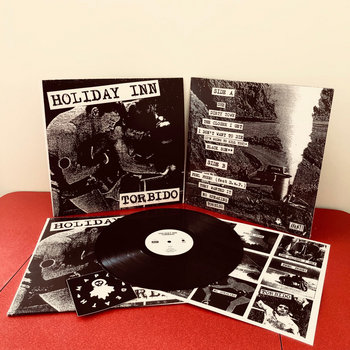 .
00:10 / 00:58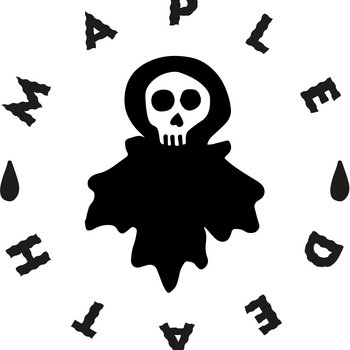 Merch for this release:
Vinyl LP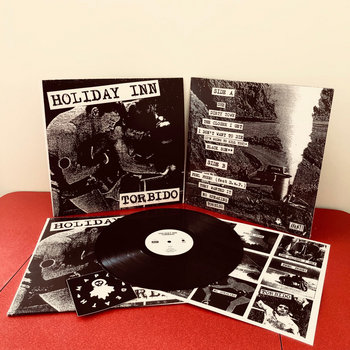 Although its programming slows a bit during this extreme weather, Fanfulla is a vital center for DIY musicians, bands, producers, and DJs in Rome—as well as those rolling through the city looking for an open-minded place to play. Fanfulla is booked and operated by Gabor and Bob Junior, who also perform as the duo Holiday Inn. Their debut LP Torbido, released earlier in 2018 on Maple Death, playfully incorporates a wide range of sounds, including post-punk, noise, acid rock, drone, and disco. Their music is the perfect, murky reflection of the DIY ethos that drives the city's underground music community.
Bob Junior describes Fanfulla as a "super economical" space. He and Gabor serve up beers and generous, cheap cocktails, and the space is usually soundtracked by bands or a DJ (DJs have a a choice between using the club's well-maintained vinyl decks, or one of the world's oldest CDJs). Before he became a prolific musician in a number of local bands, Gabor was attracted to the space because of its well-worn foosball table, which sits close to a cabinet full of McDonald's condiments. Despite the dusty vibe, the bathrooms are impressively clean, which is ideal for when Holiday Inn decide to drunkenly improvise a set while standing on the toilets—which has happened in the past.
"We started with local bands. A lot of people met in this place and created a kind of scene around Fanfulla 101," explains Bob Junior. (Fanfulla 101 was the venue's original incarnation, before it shifted to its more permanent—and, crucially, soundproof—second home.)
"Rock 'n' roll, garage, noise, and solo projects by people from England, America…  it was a very free place to be, and to play," Junior continues. "There was nothing else like it in the area. We followed this attitude, although now we have more international bands, and a lot of people passing through."
"We are not interested in one style of music," Gabor stresses. "But we like the attitude and the style, and the punk mentality."
Mai Mai Mai, known locally as Toni Cutrone, records rich and challenging drone, ambient, and electronic music, which is often as elegant as it is abrasive. He also runs the label No=Fi Recordings, whose artists include Trouble Vs Glue, Rainbow Island, and The THALASSA Tapes, who recently released an EP entitled Italian Occult Psychedelia.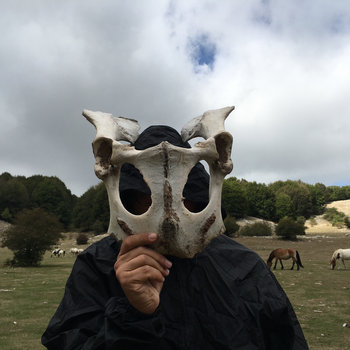 .
00:10 / 00:58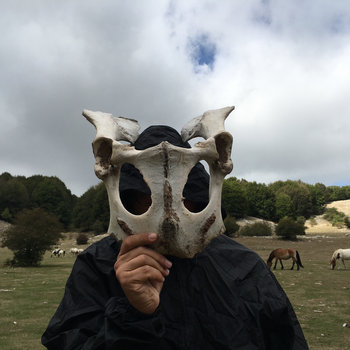 Having toured extensively and immersed himself in different scenes and cities, including Paris and Berlin, Cutrone is satisfied with life in the Italian capital. "Rome has changed a lot in 15 years," he says; he was once part of a healthy, anarchic squat scene in the early '00s. "In the beginning, everyone was competitive, and didn't necessarily have a good attitude. But slowly, we built something.
"East Rome was where the weirdos met," he continues. "Every night you could see a concert and meet different bands and people. So I think all those aspects coming together—playing music, making art, starting labels with friends, even making screenprints—people just went together and started building this scene, old-style. It was geo-located, and not an Internet thing."
There's a rich stream of psychedelia, often with a darker edge, running throughout much of the music produced in Rome. It's arguably at odds with the sunny and decadent scenes soaked up by tourists who flood the city's piazzas throughout the year. There's a reason for the contrast.
"Here in Rome, we have this big heritage, this empire, this political history," says Cutrone, "and yet the present is a different kind of decadence. You'll see the Colosseum, and then all these trash cans overflowing around you. That clash influenced the music—and cinema and art, too. And maybe because it's so sunny and hot, we tend to make music that stays in the shadows."
The Clubs
While Rome is not short on late-night drinking establishments, clubs and music venues are in shorter supply. Complementing Fanfulla, La Fine is an independently-minded cocktail bar that also serves as a venue for experimental DJ sets and outright partying in the foyer of a theater, well after hours. It's the spiritual follow-up to the much missed venue DalVerme, which unusually and successfully combined out-there sounds and fine wines until it was targeted by police, to much dismay.
For larger, more 4/4 focused parties, Goa Club and Ex Dogana attract the usual international DJ talent and are attended by knowledgeable locals. In the heat of summer, smaller, chilled-out terrace parties can be found, providing you have the right Facebook friends who can tip you off.
Where To Eat
In the center of Rome's East district is the neighborhood of Pigneto, situated in the middle of a large, picturesque estate that was once utilized for early neorealist films by directors such as Roberto Rossellini. Unlike other European cities, gentrification in Rome is not yet out of control. Both sides of the street of Via del Pigneto boast excellent restaurants, many of which serve the signature Italian spritz drink that keeps locals refreshed in the scorching heat. One standout spot is Necci (which has a garden terrace), conveniently a stone's throw from Fanfulla. Minutes away, L'Infernotto Enoteca Ristorante is particularly recommended for homestyle meals—fresh and affordable fish, pasta, and other traditional dishes, served with the typical friendly but no-nonsense local attitude.
The Labels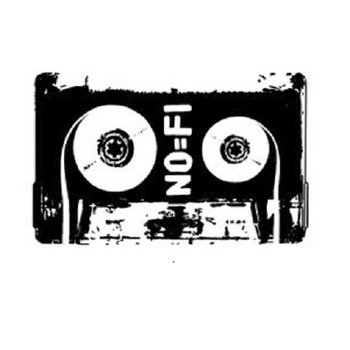 .
00:10 / 00:58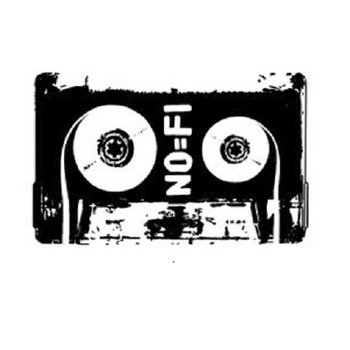 Run by Mai Mai Mai, No=Fi favors "attitude" first, and has cultivated an extensive cassette and digital release catalog that has mostly risen from the quarters of East Rome. Drones and deeply weird grooves sit side by side, united by distinctive—and distinctly DIY—artwork.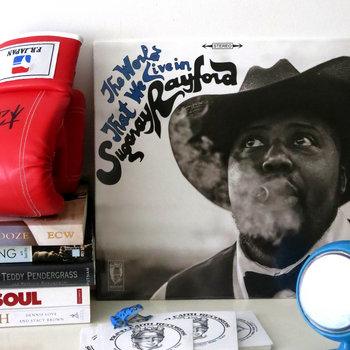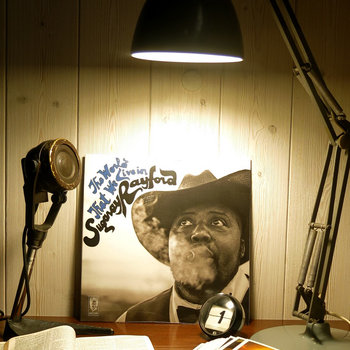 .
00:10 / 00:58
Merch for this release:
Compact Disc (CD), Vinyl LP,
Founded with the intention of bringing warm, soulful music to a cold, digital world, Blind Faith are another Pigneto-based label whose sound veers toward the soulful, reissuing vintage funk and hip-hop records—yet that defining edge of psychedelia is present on each charismatic release.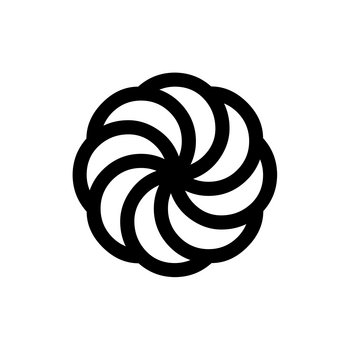 .
00:10 / 00:58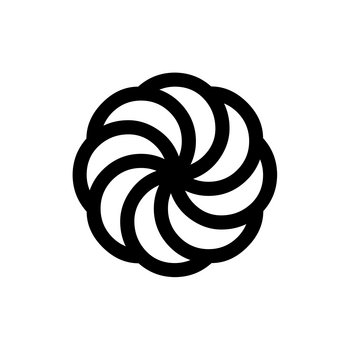 Merch for this release:
Cassette
Bologna, where this cult tape label is based, is arguably Italy's second city of psychedelia, and shares close ties to East Rome and venues such as Fanfulla. As well as releasing challenging but absorbing music from Italian composers such as Maurizio Abate and Giovanni Donadini, it has also provided a platform for better-known international acts such as Marie Davidson and Sugai Ken.
.
00:10 / 00:58
The original home of Holiday Inn, My Own Private Records is a local label pushing  whatever musical boundaries have been presented to them. Highlights include the chaotic drone, jazz, and punk fusion of oAxAcA III, the more upfront noise catharsis of Metro Crowd, and more recently, the baroque yet experimental arrangements of Gianni Giublena Rosacroce.