SCENE REPORT
Red Axes and the Tel Aviv Dance Scene
By John Thorp · August 07, 2017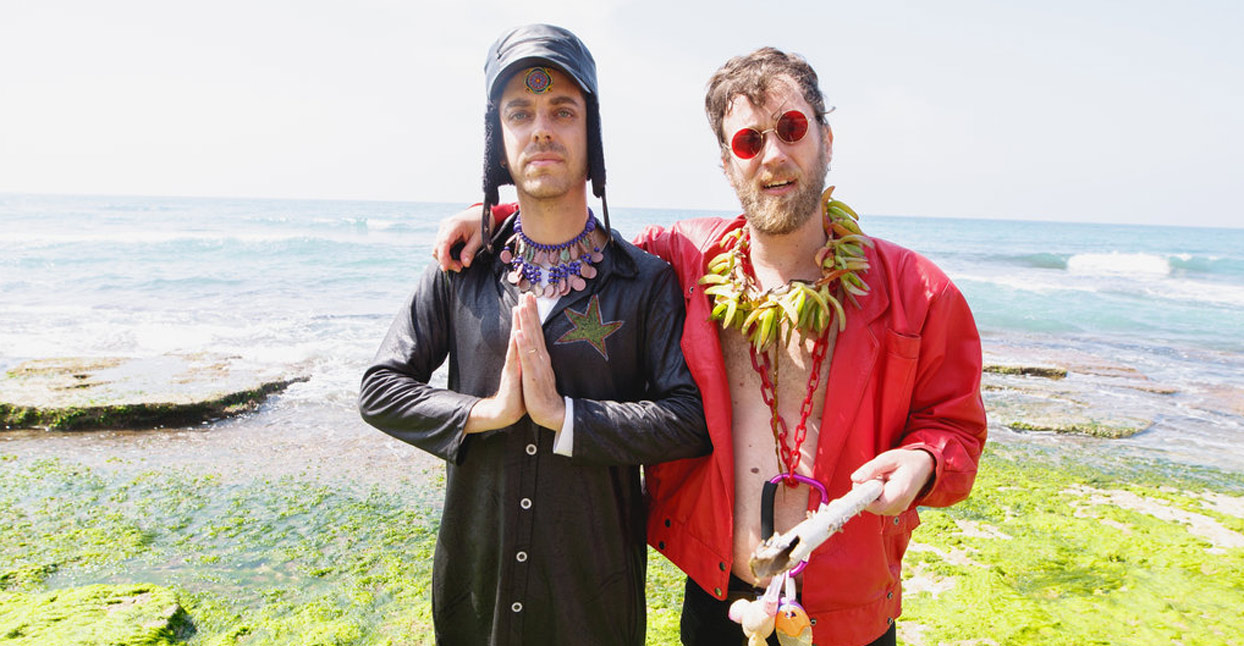 While DJs and music tastemakers alike continue to pore over the party scenes across the standards of Berlin, London, and Los Angeles, in the Israeli city of Tel Aviv, a charismatic collective of producers have established a new wave of dance music ideals.
Inspired by post-punk, funk, no wave, and straight-up rock 'n' roll, the emerging sound of the city isn't necessarily fashionable, given the fairly rigorous genre-definitions and devotion that usually drive underground dance music. However, perhaps in worthy celebration of a refusal to bow to trends, artists such as Moscoman and Autarkic have earned wider approval for their resolutely oddball approach; DJs and producers trusting their instincts, taking risks when they could easily end up in either the nu-disco or "world music" bargain crate.
While dance music enthusiasts appreciate the quirks and character of their productions—rocking a dancefloor while remaining functional—fair-weather clubbers are drawn to a sound that has fewer of the rigid, clinical beats that define specialist dancefloors. If the word "indie" is toxic in the sphere of house and techno, then this particular Israeli approach is, at least, refreshingly alternative.
Perhaps the most recognizable pair emerging from this fertile scene are Dori Sadovnik and Niv Arzi, known both locally and increasingly internationally as Red Axes. Their relentless touring schedule has landed them at huge festivals such as Sonar. They've impressed the typically mainstream Ibiza club scene, and cemented themselves as two of the most popular DJs on near-rotation at Berlin's feted Panorama Bar. Meanwhile, a string of 12-inches are in steady rotation by a far-reaching spectrum of DJs, and for some time last summer, the memorable pan-flute of Red Axes' anthemic "Sun, My Sweet Sun" seemed to soundtrack the sunset or sunrise on every tuned-in dancefloor.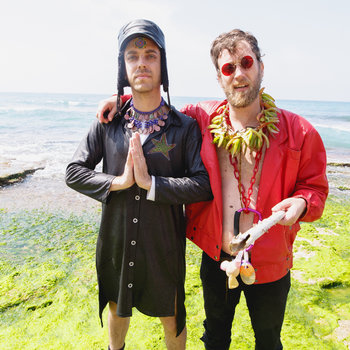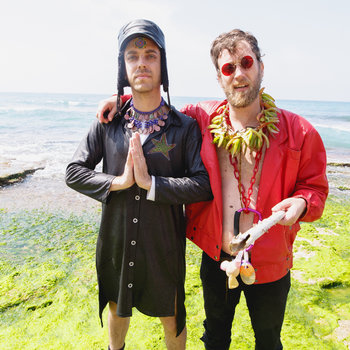 The summer of 2017 could have led to an increase in Red Axes popularity. Instead, they've somewhat diverted from their more club-ready efforts. This month, they self-released their second album, The Beach Goths, through their own Garzen imprint, where they sit comfortably alongside consciously-trashy garage rock from groups like The Crotches and The White Screen.
"It's not a well-known term, even for us," explains Sadovnik of the LP's tongue-in-cheek title. Instead, the idea of "beach goths" came from a style observation made by the notoriously dry-witted Ivan Smagghe; the French DJ and producer was instantly amused when the pair arrived at a sweltering hot club Israeli gig dressed head-to-toe in black. A soupy and psychedelic listen, more indebted to DIY rock 'n' roll than the throb of a peak-time dancefloor, The Beach Goths nonetheless maintains a distinct groove, further stressing the group's gnarly charm. It also perfectly reflects the timeless punk attitude that has long emerged from the city's potent music scene, wearing both rockist and rave influences on its sleeve equally.
"In the past years, we have done so many club gigs, and had so many 12-inches, and we have been totally focused on club music," Sadovnik says. "But rock 'n' roll music has been a big part of us since we were kids; the first music we did together was that—writing simple chords. So it felt like the right time to take it in a different direction, just writing songs like we used to do when we were young."
Still, Tel Aviv's dance scene runs deeper and more determinedly than the recent upturn in fuzzy electronics and a penchant for punk. Deep'a & Biri are the figures behind Black Crow, a party and record label with well-forged links between their own city and techno's spiritual home, Detroit. Despite this connection, nostalgia seems to play little part in the forward-thinking musical landscape they have sculpted. Tellingly, devoted-futurist and techno pioneer Derrick May considers Deep'a & Biri's parties among his favorite on the planet.
Merch for this release:
Vinyl LP
"They don't go after trends here," explains Yaron Amor, otherwise known as Deep'a. "Red Axes' kind of music, it almost wasn't existent two years ago. But the young generation here making music have a process of digging deep and finding the real sound they want to put out, sometimes against the odds."
Amor's progressive attitude has helped sustain his residency with local promoters Barzilay Crew, parties that sit comfortably alongside notoriously passionate venues such as The Block and Breakfast Club, which often run through until the later hours of the morning. Serviced by numerous cheap European flights, Tel Aviv has an in-built party reputation for those in the know. However, dance music is hardly seen as a credible form, and is rarely featured on the radio or recognized by the state. Local Internet stations, such as KZ Music, perform a worthy role in exposing new talent, but everything else is built from the ground up by passionate fans who see new opportunities and horizons.
"With our music, we go after that classic Detroit sound as that's the music we love," explains Amor. "We dig deep for artists, and make a connection between old-school techno and house. So there's no specific genre, but we are trying to look at things in a deeper and more interesting way."
For better or worse, it is impossible to write about Tel Aviv without discussing the historical, ongoing conflict between Israel and Palestine, with the defense border of each state existing just a few miles from the city centre, and seemingly little chance of resolution in sight. Can dance music's utopian and escapist mentality possibly thrive on the fringe of such a delicate and often painful situation?
"I think the club scene in general is a movement that is against what's going on," explains Amor, whose work as both a promoter and as part of Deep'a & Biri has encompassed peacemaking efforts, as well as charitable contributions. "We've been making parties in Tel Aviv during some rough times, so just by bringing people here and putting on the parties, we are making a statement, that we are here for a normal life and that want to live in an open, liberal way."
Amor has also effectively changed the perspectives of artists toward Tel Aviv. He persuaded legendary Iranian techno DJ and producer Aril Brikha to play at his party in 2012, a performance which coincided with the first Palestinian missile strike on the city since 1991. In the midsts of this, a friendship was forged that eventually lead to a collaborative EP, the pointedly titled Hope. "I saw Aril Brikha had made an anti-Israeli government statement," reflects Amor, "but that didn't stop me bringing him here to see things differently."
Merch for this release:
Vinyl LP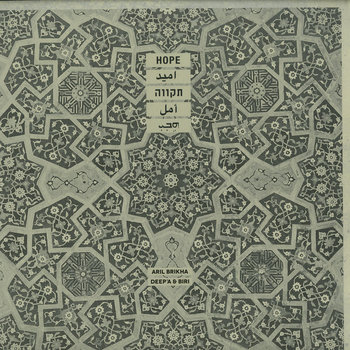 Having previously resided in Amsterdam, and despite the occasional, practical flirtation with Berlin, both members of Red Axes are proud to call Tel Aviv their home, citing the people, typical family responsibilities, and the local culinary delights among their reasons for staying in the city. Nonetheless, from either a political or a purely artistic context, their recent success has proved eye-opening from their own perspectives, as well as those among the disparate audiences with whom they have formed a sometimes unexpected connection.
"I will just say, that I think from my short experience in touring, in working and different clubs and environments, the most powerful thing I felt were the most challenging gigs, the ones where people don't know you," adds Arzi. "Where it's something new, maybe the opposite, even. If you bring this story to the crowd, and share it with new people, then it's much stronger."
Ultimately, while The Beach Goths may not prove to be a curveball to the tastes of every club crowd, Red Axes and their associates in Tel Aviv continue to stay true to their individual visions. In the shadow of difficult times, it could be more important than ever to be ourselves and to simply dance.
—John Thorp