SCENE REPORT
Portland: Where Young People Go to Make Music
By Laurent Fintoni · September 30, 2014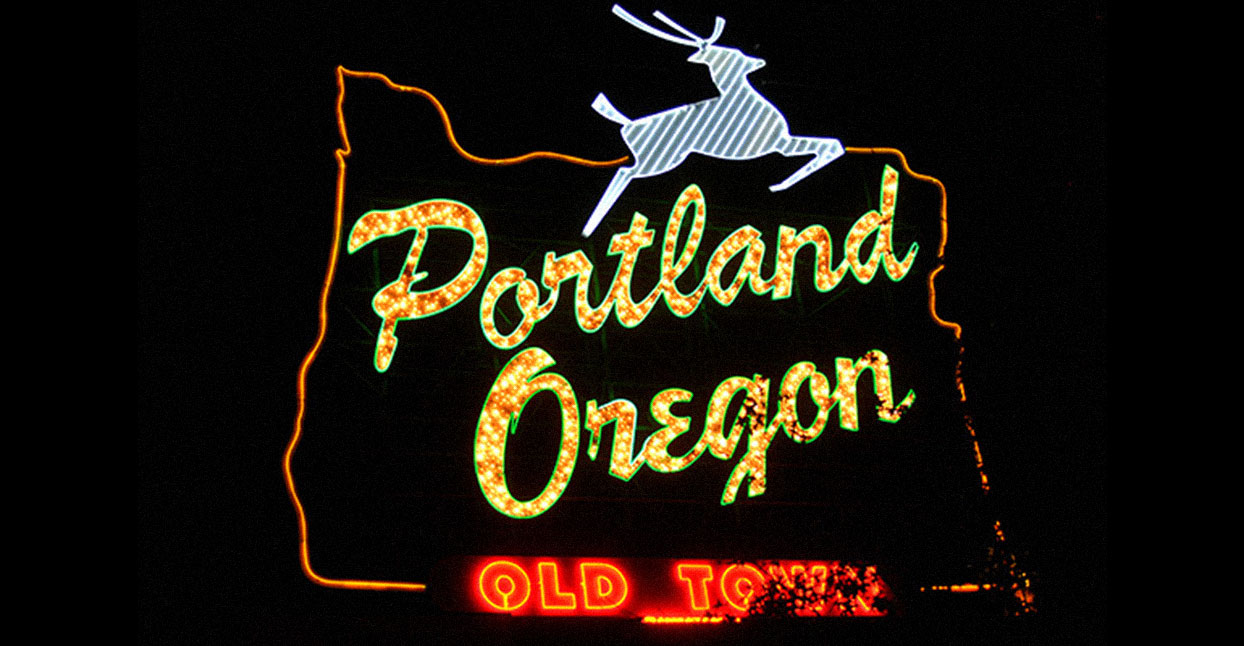 Laurent Fintoni is a DJ, label owner, writer for FACT magazine, and likes music from Portland (among many other places).
Photo by Ian Ransley
"This town is a great place to move at a slow pace and let your creative ideas germinate and stretch out. Aside from being very much a rock town, there has always been a thriving scene of makers and lovers of experimental music, and there continues to be a willing group of folks excited to hear something different."
— Jesse Munro Johnson, Boomarm Nation Records
Even if you've never been to Portland, you've probably got an idea of what this northwestern American city has to offer. With a unique mix of urban living and abundant nature, Portland has, in recent years, been stereotyped as a haven for the hip and creative. While nobody likes to have their city reduced to the amusing vignettes that the TV series Portlandia peddles, it's brought Portland the sort of worldwide attention that any tourist board would die for. In one Portlandia sketch, a character declares Portland to be "where young people go to retire," and a recent New York Times article, looking at just how long the city can maintain this aura, quotes a resident as saying that while people move to New York for finance, or L.A. for show business, "people move to Portland to move to Portland." Beyond the jokes, people move to Portland because it affords opportunities to those who want to follow their creative ambitions, in ways that bigger cities like New York or London are increasingly unable to do.
Portland has a thriving music community that stretches across scenes, genres, and styles. Bubbles of nerdy obsession and interest coexist, collaborate and, in certain cases, thrive. For David Greenwald, music critic for The Oregonian and a transplant from Los Angeles, "Portland is known for its indie rock but it's also an excellent home to folk and roots music, metal and hard rock, jazz, blues, electronic, hip-hop, and all types of musicians." The city's creatives have embraced the digital revolution that has engulfed the music industry in the past decade. They create and often manufacture locally and use the internet to broadcast their music and sell their goods from the comfort of their hometown. For Aaron Meola, who looks after the local Dropping Gems label, the city's "mix of abundant nature and technology" is what keeps things interesting.
In a 2013 feature for the New York Times, Dan Kois explored Portland as the American capital of karaoke. As Kois realized that the city was, in fact, "the capital of America's small ponds," he also recognized that a DIY, entrepreneurial ethos has driven a lot of the local music scene and created ripples that can be felt from afar: "It's a city devoted to chasing that feeling — the feeling of doing something you love, just for a moment, and being recognized for it, no matter how obscure or unnecessary or ludicrous it might seem to the straight world."
Portland offers plenty of venues for artists, traditional or cutting edge, to hone their craft, and for fans to put their money where their mouth is. The decade-old Holocene, for example, is a hub for electronic music. The hip-hop scene caught the headlines in the past year after tension arose between artists and city officials at live shows. The latter have claimed security concerns, while artists and fans point to bias in a city that's not known for racial diversity, and where hip-hop has remained, in the words of Kipp Kruger, aka the artist Northern Draw, "small and unable to foster a fluid community." While hip-hop artists may bemoan the lack of opportunities others are afforded, Greenwald points out that "rock-focused venues, such as Mississippi Studios and the Crystal Ballroom, have been making an effort to book more hip-hop, so maybe the tide will turn." He added, "the cool thing about Portland is that the community is really small and really close. Everyone knows each other — they probably played basketball together in the yearly Rigsketball tournament. They all play the same local venues and festivals. People here do this because they love it, and it really shows in the music."
Here is just a quick taste of some of the amazing labels, artists, and releases emanating from Portland (and if you're wondering why we didn't feature the Portland stalwarts Kill Rock Stars, it's because we already did so here)…
Tender Loving Empire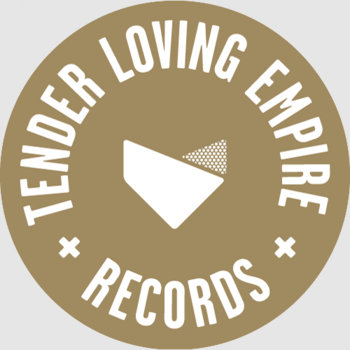 .
00:10 / 00:58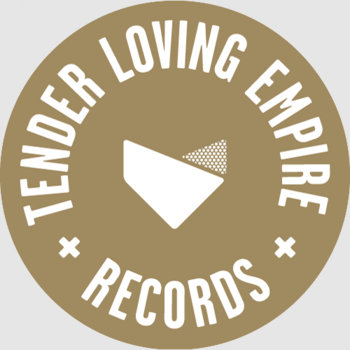 The versatile Tender Loving Empire label was created in 2006 by husband-and-wife team Jared and Brianne Mees. They had relocated to Portland from Los Angeles the year before and set up TLE as a way to release Jared's Mees & The Grown Children project, as well as music from friends. From the very beginning, TLE also focused on more than just music, with comics and fiction thrown into the mix. "We had no business model," Jared explains. "Our ethos was to save all our friends' creative endeavours from disappearing. We wanted the world to know about us and to know about them." Taking inspiration from other local collectives like Kill Rock Stars and the late Boy Gorilla, the pair used their small home space to screen print and manufacture. In 2007 they opened their first shop and it's been holding strong since, selling a selection of their own wares and that of friends — everything from music to paintings, jewelry to t-shirts.
This year will see the opening of a second store and their 50th release. They have collaborated with a long list of local collectives, businesses, and labels, and their fondest joint project was a tasty one. "Our greatest hit has been the beer collaboration with Fort George Brewing in 2013, which yielded 55,000 cans of the delicious TLE NWPA (North West Pale Ale). Our connection with them came through their live-music booker having booked pretty much every TLE band to play their brewpub. We were able to make some really cool videos to support that series, too."
The Mees' move to Portland was driven by the affordable space and an attraction to the city's mix of old and new that they witnessed in the Pearl District at the time. "The music scene was super vibrant and accessible and we just dove in headfirst. Portland has an amazingly inclusive vibe and a ton of really excited people throwing shows, festivals, events, etc. And not just music, but also fine art, design, tech, and fashion. There's all sorts of stuff going on in Portland and that's what's kept us here."
Dropping Gems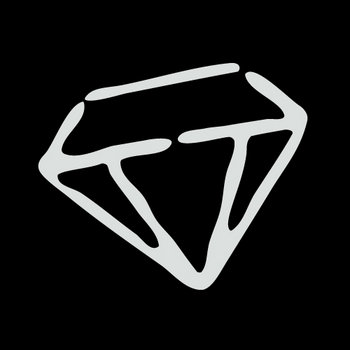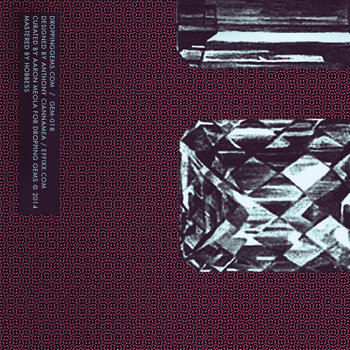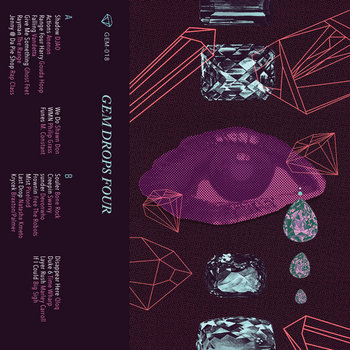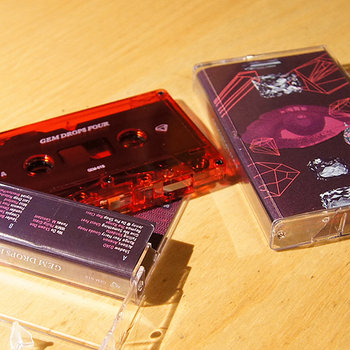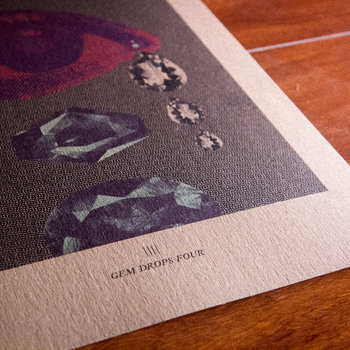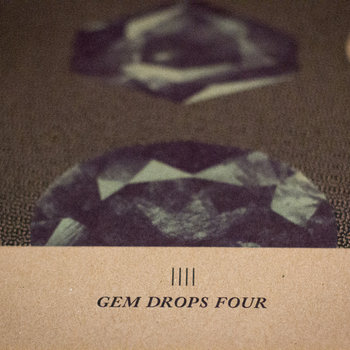 .
00:10 / 00:58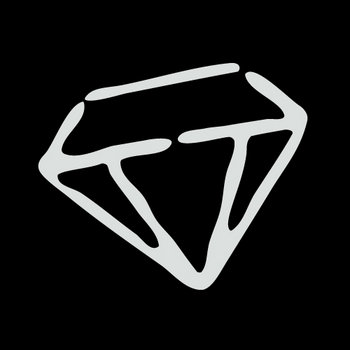 Merch for this release:
Cassette, Poster/Print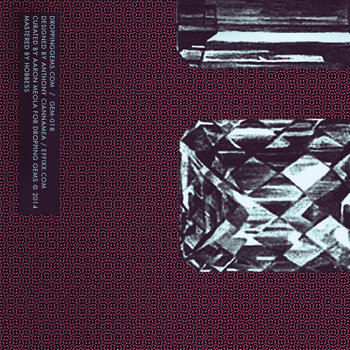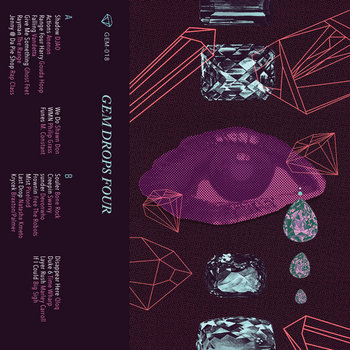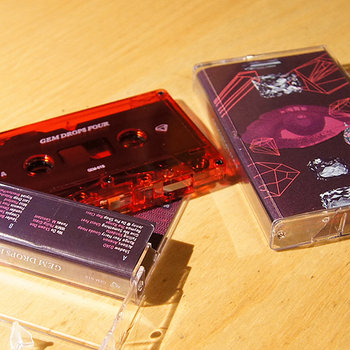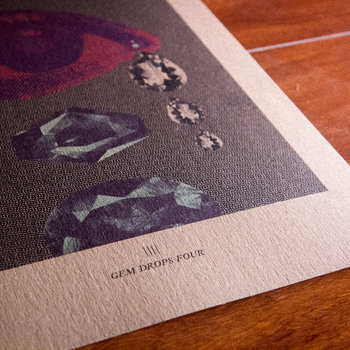 Dropping Gems was born in 2009 up the coast from Portland in Olympia, Washington. "Core members met while DJing parties, hanging at our college radio station and going to shows," recalls Aaron Meola. "We began Dropping Gems because we felt there was no platform to showcase anyone's work or a scene to fit in." Meola migrated down the coast to Portland in 2010, taking the label with him and expanding to include a promotion company. Dropping Gems picked up more artists, including Seattle's DJAO and local acts Philip Grass and Natasha Kmeto, and began the Gem Drops compilation series.
"It's been gratifying to see the scene in Portland foster a solid community around experimental electronic music over the past several years," Meola explains. "When Dropping Gems first took up operations in Portland, the dubstep label Lo Dubs, now defunct Anthem Records store, and associated club nights were a big inspiration. Fast-forward four years, and there are at least a dozen active collectives or labels. Most of the artists know each other and often play shows together and collaborate. Things like the Magnetic open deck and cassette DJ night are very much community-building events that cross-pollinate the scene."
Beyond location and affordability, Meola points to "a supportive network of independent record stores, gear shops, material supplies stores, rental houses, warehouse spaces and venues" as enablers of the scenes. Add to that network the city's creative population and liberal arts school and Meola reckons Portland to be "pretty special."
Sahel Sounds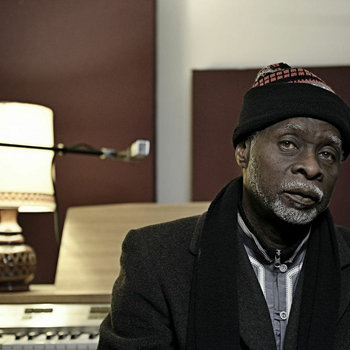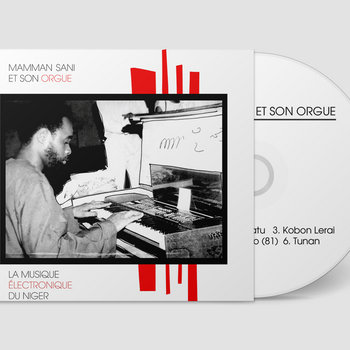 .
00:10 / 00:58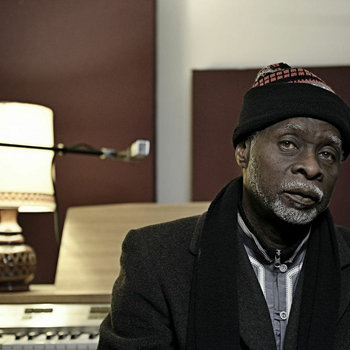 Merch for this release:
Vinyl LP, Compact Disc (CD)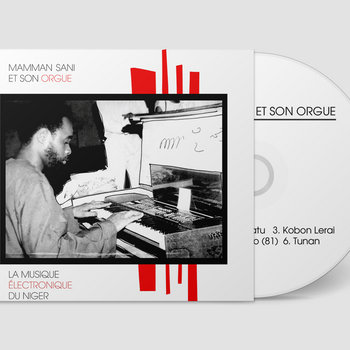 Sahel Sounds is the natural result of our information age, a bridge between the Western world and the musical wonders of the Sahel region of West Africa — the area south of the Sahara and above the tropics. It began life as a blog in the 2000s, documenting music that its founder, Christopher Kirkley, encountered and recorded while traveling the region. By 2009 it evolved to include commercial recordings of new music and lost gems on vinyl and digital formats. "Portland is my hometown, and after years of traveling I put down roots," Kirkley tells me when I ask how Sahel Sounds came to be. "It's far from the Sahel, but the city is very supportive of the music, and I think it's created some interesting connections."
The label is driven by Kirkley's own curiosity, his desire to seek out and unravel musical mystery. One of the label's most fascinating releases is the Music From Saharan Cellphones compilation series, a collection of "music from memory cards of cellular phones in the Saharan desert." The first volume was remixed by a selection of local Portland and West Coast artists, including Leaving Record's Matthewdavid, and released via another local label, Boomarm Nation. "When I look back at how I heard Mdou Moctar's track "Tahoultine" playing on cellphone and had no idea who he was, it's surreal to think that four years later we've made a movie and are traveling around Europe together." Kirkley credits local label Mississippi Records as being responsible for putting him on the path to releasing records and turning it into a viable, morally sustainable adventure. He still co-releases with them on occasion, as well as with Little Axe Records, with whom he produced Harafin So.
Kirkley points to Oregon's pioneer heritage as a potential reason for the city's left-leaning and independent vibe. "I think that's what has attracted all the young kids over the past 15 years to come out here, live cheaply, form bands and make art. It's a city that's easy to live in, and people have lots of time on their hands. So if you have something you want to share with people, it's ideal. There are lots of savvy listeners."
Ewe Of Now / Montgomery Word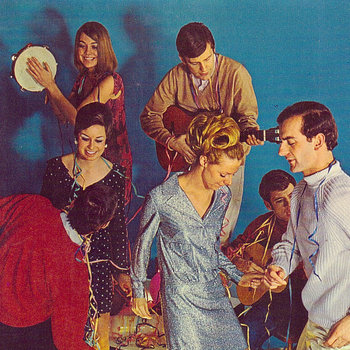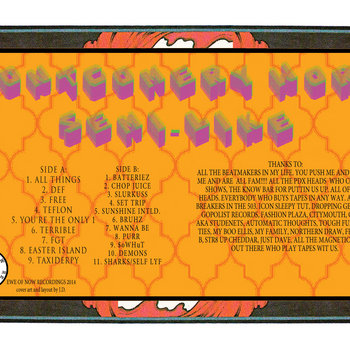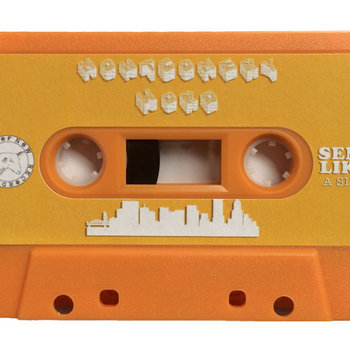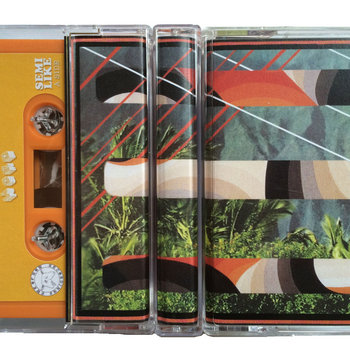 .
00:10 / 00:58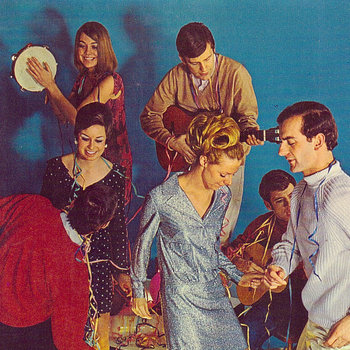 Merch for this release:
Cassette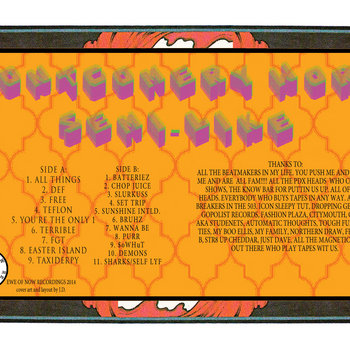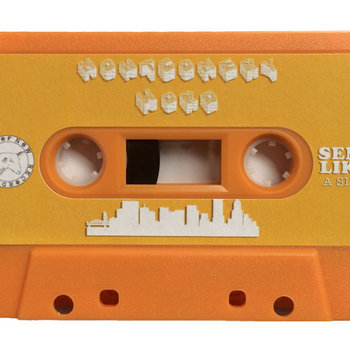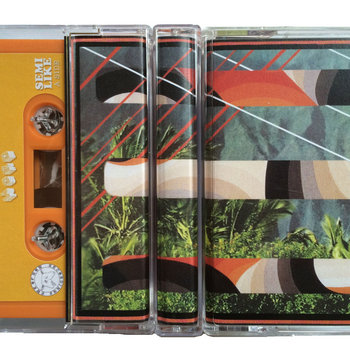 A few years back, Jon Simon dropped out of college, bought a tape duplicator, and started the Ewe Of Now cassette label, which has focused on hip-hop and its modern evolutions, with releases from Simon (as Montgomery Word) and a handful of local acts like Tough Fuzz, Northern Draw and Ehouie. This year's Cassette Store Day will mark the label's 21st and 22nd cassette release. "The community in Portland has been a wonderful thing. I've met an insane amount of creative people from all over the world just by putting out some tapes."
One local label in particular has been fundamental to Simon in his endeavors: Oligopolist Records. "Those guys run shit. We've done so many things together. Everyone I've met through them has become a friend and they're inspiring and hilarious. Dropping Gems have also been very supportive, and they've brought a lot of hype to the table here in Portland." Purr Tapes was another cassette-focused label that was supportive of Simon's endeavours, and even though they're now on a hiatus, one of its founders will appear on a forthcoming Ewe Of Now release alongside other local acts.
"Portland's a funny little town with a really supportive scene that's pretty tight-knit, yet not too cliquey." Originally from Minnesota, where he was involved with the local hip-hop and electronic scenes, Simon sees Portland's hip-hop potential as substantial. "It's grown of late; artists like Grape God, Snitches and Maze Koroma are popping up and doing it. It's a breath of fresh air."
Northern Draw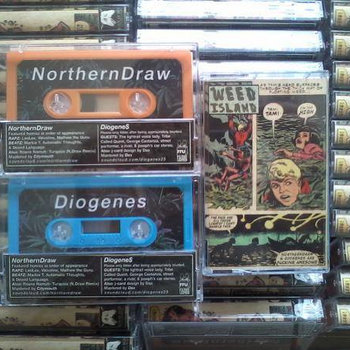 .
00:10 / 00:58
Merch for this release:
Cassette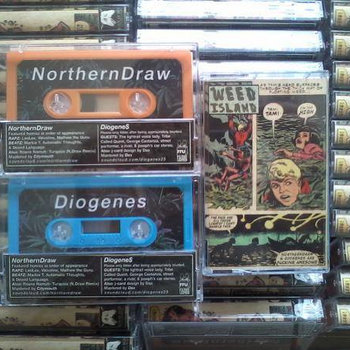 Kipp Kruger was born and bred in Portland. Five years ago he began releasing music under the Northern Draw alias, painting vivid pictures of life through instrumental hip-hop. Kruger has collaborated with several local labels, including Dropping Gems, Ewe Of Now, and Ausland, "mainly because they are my friends and I dig what they're doing." His interest lies in bringing out the local in music in an attempt to recapture the personal and nostalgic aspects that art affords — "the most important vibe" — which he sees as sometimes lost in the larger, international, digital sphere.
"I love Portland and the Northwest," Kruger explains, referring to his family's roots in the area, which stretch back generations. "I grew up really attracted to hip-hop culture, and the scene here has always been small, though I feel it's growing and I'm optimistic about future artists. In the past decade the population of Portland has grown tremendously allowing for smaller subcultures of art and music to survive. Musically, Portland has something to offer everyone; there are so many creative people out here it's almost overwhelming at times. From Skweee to noise, you can head out every night and have a unique experience of whatever style you're into."
Fresh Selects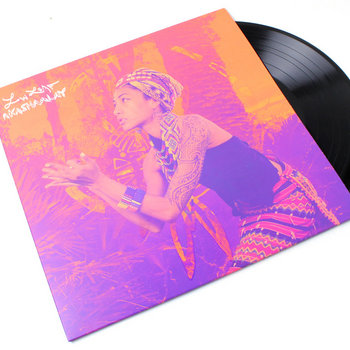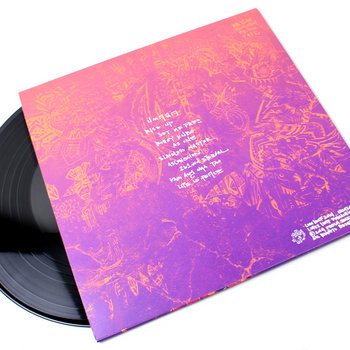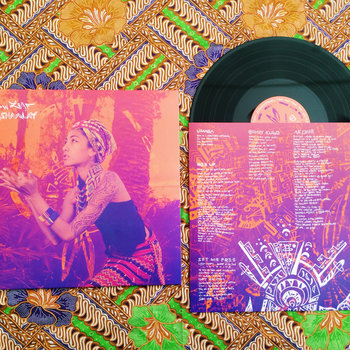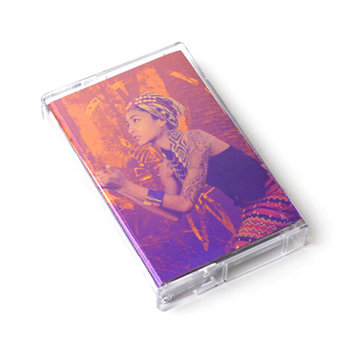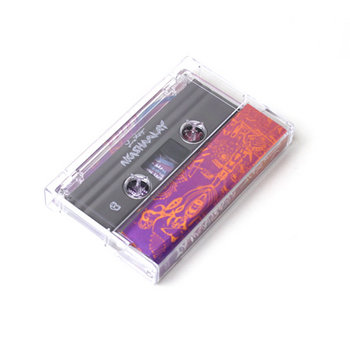 .
00:10 / 00:58
Merch for this release:
Vinyl LP, Cassette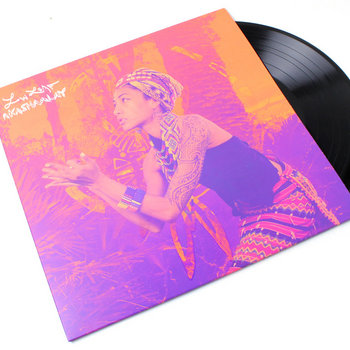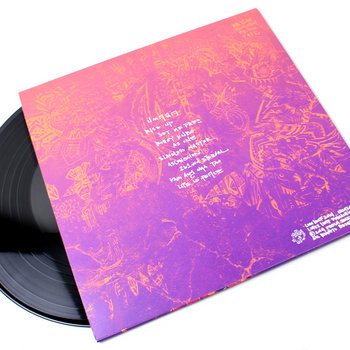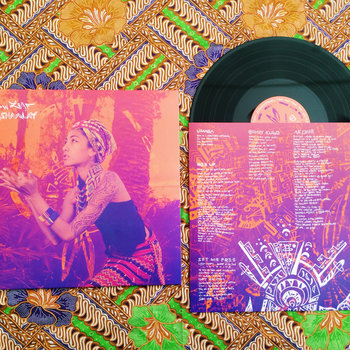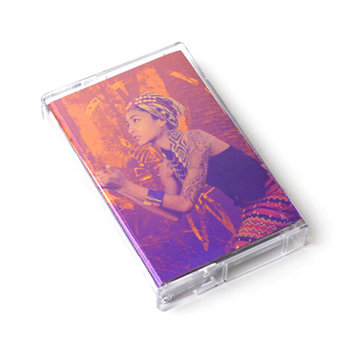 Fresh Selects was born in 2008 from the same simple proposition that drove most of the music blogosphere throughout that decade: covering the artists that founder Kenny Fresh felt were being overlooked. Last year he retired the blog and relaunched Fresh Selects as a label. With a taste for classic and new-breed hip-hop and soul, Fresh Selects has released music from artists often tied to the emergence of the beat scene in the late 2000s. Among these were Knxwledge and Mndsgn, two L.A. residents that are now signed to Stones Throw. Most recently, Fresh Selects released the fourth album from Low Leaf, a female singer, harpist and producer whose unique take on beats, folk and electronic music has won her plaudits around the world.
"I really appreciate Dropping Gems and what Aaron Meola is doing with that," Kenny explains, when asked about local connections and collaborations. "We've had some good conversations exchanging stories and mutual advice over the last few years. I also really look up to Tender Loving Empire and their whole business model — how they've been able to expand their label into a brick-and-mortar store and now an online charitable platform."
As for what keeps him in Portland, it's "the people, the creative culture, and to be real, the cost of living." He's realistic about the city's infatuation with indie rock and how that affects the prospects of labels like his. He sees Fresh Selects as based in Portland, but catering to the world. "It allows for the work to exist on its own in a way that's not bound to any one region."
Sun Hammer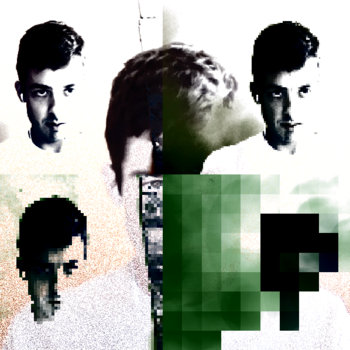 .
00:10 / 00:58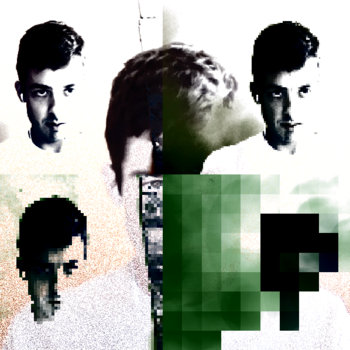 Sun Hammer is the alias of Jay Bodley, a Michigan-born musician who now resides in Portland. Bodley has been writing and producing electronic music since 1999, with his first official releases coming via the Moodgadget label under the name A Setting Sun. He created the Sun Hammer alias in the late 2000s as a way to "combine all the styles that had been informing what I've done since I started. It's a way to take my music in whatever direction it wants to go." His releases on the Futuresequence and Inam labels have covered drone, noise and more experimental takes on instrumental, electronic music and hip-hop, while the self-released Repurpose series collects remixes from the past four years for artists such as Laurel Halo, Shigeto, Sepalcure, Lakker and Ben Frost. Most recently, Bodley formed Yung100 with Andrew Weathers; it's a project that explores the ever-shifting grounds between hip-hop and electronic music.
"The Lifelike Collective have been supportive of my work here in Portland," Bodley tells me. "I've had a couple positive experiences performing beat-driven music too, but I've found it hard to fit what I do into existing contexts." With his work seemingly stuck between the experimental and club scenes — "my music is more 'experimental' than typical club music but more 'club' than the stuff the experimental shows showcase" — Bodley has found that at least Bandcamp affords him the most artistic freedom, even if it can be hard to pierce through the online noise.
"I was attracted to the natural beauty, progressive mindset, and size of the city," Bodley explains when discussing his move. "I can have a life in which I'm free to pursue my interests in a way that's sustainable." He is, however, a little skeptical of how much Portland can really foster what he calls compelling creative expression. "It seems that often, struggle and difficulty bring about some of the best works of art, and there's not a lot of struggle and difficulty here. I should point out that this has been my personal experience, and that it doesn't impact on how great this city can be for artists. I love it here."
Lefse Records
.
00:10 / 00:58
The Lefse Records label was born of a chance encounter on MySpace, back when the website was the default social media experience for music fans. Matt Halverson, founder of Lefse, was working in artist management when one day he came across the band Neon Indian. "I was blown away by this sound that would later come to be called chill wave." Halverson created Lefse Records to put out their music. Neon Indian's first album, Psychic Chasms, was released in 2009 and earned accolades from Pitchfork and Spin. "We had no idea he would be so well received and, in turn, make Lefse a real label." Since then the label has grown its roster in a similar fashion, notably picking up How To Dress Well for an early release in 2010, and in 2012 the label relocated from its New York City home to Portland.
Since their move to Portland, Halverson points out that Lefse has been slow to immerse themselves in the scene, though they've fruitfully connected with the Kill Rock Stars label. "Before Portland, we had a small office in Brooklyn and it just felt completely claustrophobic. I love traveling to NYC for shows, but operating a label there was disenchanting. Portland is a great place to live if you want the city feel, but also have access to nature. You can escape the city in five minutes. Portland's music scene does not seem to follow any trends, and folks here seem to just make music that makes them feel good."
Audio Dregs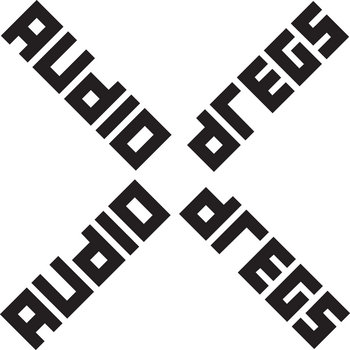 .
00:10 / 00:58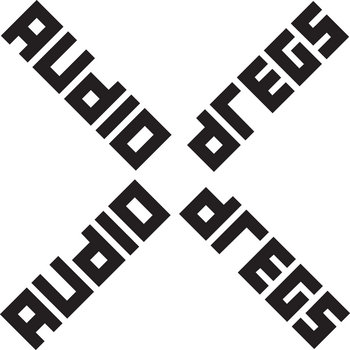 "Learning was a big part of the process," says Eric Mast, aka E*Rock, founder of Audio Dregs. The label was born in the early 1990s as a way for the music Mast and friends were making to be put into the hands of other friends via cassette. "I was just duplicating limited runs at home and making covers so that friends could have the music, selling some here and there." Eventually, Mast made his record label official and moved to producing records and CDs, hoping to provide musicians a platform to develop their styles, grow their audience, and achieve a sustainable lifestyle. Today, Audio Dregs defines itself as a purveyor of "experimental music made by people equally in love with melody and invention," which Mast admits is simply the music he and others were making and interested in hearing. "It was very hands-on when we started," Mast remembers. "Setting up shows before there were any venues for it in town, releasing, creating a dialogue. Sadly, some labels have come and gone, like Collective Jyrk or Slender Means Society, and then you have venues like Holocene that are still putting on great shows and evolving."
Boomarm Nation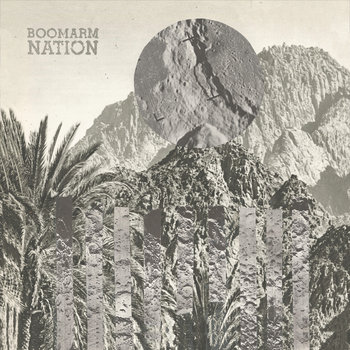 .
00:10 / 00:58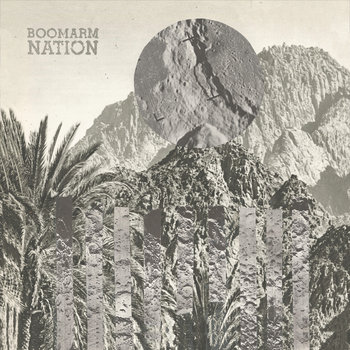 Boomarm Nation was born in 2009 as a way for its founder, Jesse Munro Johnson, to release the music he was making as Gulls. Since then, the label has grown into "an open-ended spectrum of international music with sound system pressure and experimentation always at the core." Their roster of 10 artists spreads from Istanbul back to Portland. "We started on a shoestring budget, and have been able to maintain for five years. I'm very grateful for that. This is the job I come home to after all the other jobs are done and the family is fed."
Johnson is keen to underline the "family affair" vibe he feels with other Portland labels, such as Sahel Sounds, Zam Zam Sounds, Community Library and PDXINDUB, with whom he works in various ways. "We push each other forward and have a lot of mutual respect for our distinct styles and visions. Chris from Sahel Sounds and I have collaborated on several releases and remixes, and I'm currently doing some mixing for the forthcoming Mdou Moctar feature film." For Johnson, the local access to such talent, from artwork to mixing and providing feedback, is instrumental in what he's achieved with the label. The rest is, of course, thanks to all the listeners and buyers who brave the sometimes insane shipping fees.
Portland has been home for Johnson his whole life, and he wouldn't change it for the world. "This town is a great place to move at a slow pace and let your creative ideas germinate and stretch out. Aside from being very much a rock town, there has always been a thriving scene of makers and lovers of experimental music, and there continues to be a willing group of folks excited to hear something different. I feel strongly that music is a way of life, and there are a lot of amazing artists in Portland that share this value as well. This yields a very open-minded and collaborative environment."
Circle Into Square
.
00:10 / 00:58
Circle Into Square was born in 2006 in Boston out of an interesting premise. Founder Tom Filepp set it up as a "fake label" to fool vendors into picking up his project, Cars & Trains. The subterfuge worked as doors opened once Filepp had a small website running and a label name on his CDs. Filepp eventually teamed up with Ceschi Ramos and the Fake Four label, at which point he says Circle Into Square "became a real label." Since moving to Portland, Filepp has slowly been getting involved with the local scenes, acts and other labels, though admittedly "not as much as we would like to be." There was a joint showcase with Apes Tapes, now defunct, but Filepp is keen to work collaboratively. "We would love to work with great labels like Audio Dregs or Dropping Gems. There are so many excellent outfits in town."
As with others, Filepp notes that proximity to nature and cheap rents were the biggest reasons he switched coasts. "On the music front, there is always something going on in town. It's kind of difficult to establish yourself as an artist, though, because there's so much to contend with. Unfortunately quite a few of the medium- to small-sized clubs have closed in recent years as well, so it's gotten harder to set up gigs. We lost one of the only all-ages venues recently, which was a huge blow. It'll be interesting to see where Portland moves going forward."
Blankstairs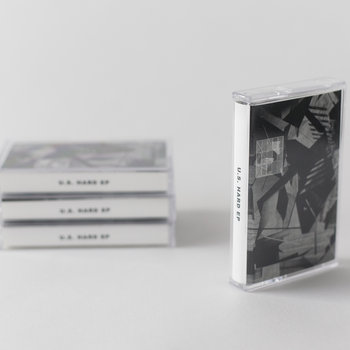 .
00:10 / 00:58
Merch for this release:
Cassette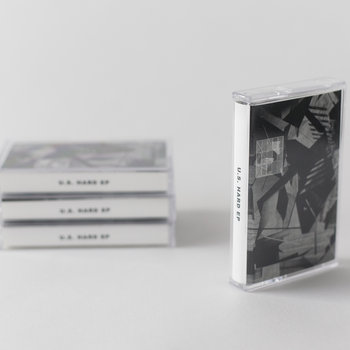 The relatively young Blankstairs label was set up by locals Nathaniel Young and Warren Mattox in 2013 as a direct result of their bonding over "adventurous music and challenging modes of creativity." Seeking ways to promote what they saw as "disparate forms of individuality," they created Blankstairs as an art-focused party in late 2012, held in alternative spaces due to their young age and licensing laws. This subsequently grew into a label with a focus on ambient, and gritty house and techno, from both local and international artists. Beyond the music, the pair oversee the visual aesthetic of the label. Blankstairs launched in July 2013 with a compilation featuring over 20 artists, including local acts like Philip Grass and Montgomery Word. Today the label is split between the two coasts, with Young relocated to NYC.
Dropping Gems provided the pair with a "large influence on how we operate and function as a label. Aaron helped us tremendously with getting on our feet and learning how to put out a proper release." The majority of Blankstairs' collaborations, however, have been with the spaces in which they held their events. "Our interest in DIY party culture and the initial limitations imposed upon us by the drinking laws pushed us more toward these alternative spaces." In 2013 the pair put together a month-long, pop-up club at the Recess gallery with musical and visual acts, and followed that with a show in the basement of a shopping complex. "Every space has operated differently and it's been interesting to see the varying levels of involvement in the process."
As for what Portland brings to the mix, Young points to the city's well-known open attitude as "essential for developing artists to have an unrestricted forum to present their work in, and I think that the free and open space that Portland offers its inhabitants is what draws people to the city."
Oligopolist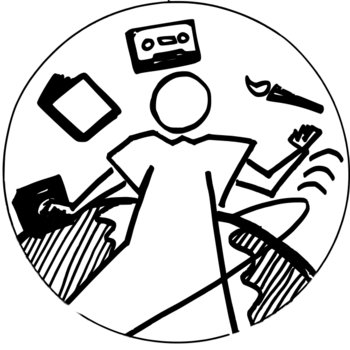 .
00:10 / 00:58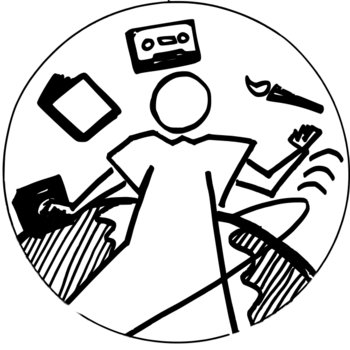 Merch for this release:
Cassette
Inspired by the ecosystem of small labels putting out a consistent stream of "quality lo-fi and experimental music" that sprung up in the 2000s, local kids Quinn, Parker, Garren and Zakee decided to do the same by setting up the Oligopolist collective. At the core of their approach is a desire to cut out middlemen in order to bring as much of the money back to the artists as possible. "Despite sometimes seeing limitations," Quinn explains, "it's exciting to find more and more people joining the collective and pushing the mission forward. We all take our crafts seriously and give each other feedback, but we also just hang out when we can."
As with Blankstairs, the majority of those involved in Oligopolist are under 21, making it difficult to integrate into the local music scene, thanks to the liquor laws. However this hasn't stopped them from finding willing spaces, like the defunct backspace or Laughing Horse Books. Quinn met Dropping Gems early on in the life of Oligopolist and, through them, connected with Jon Simon of Ewe Of Now. "Seeing someone older doing things the way you are, but better, is really encouraging. Jon has a pretty similar methodology to ours, keeping everything DIY." Quinn also points to Blankstairs' beatogether events in 2013 as a catalyst for "pulling together people from all different crews to play a regular, all-ages, beat/electronic night."
A Portland native, Quinn has also spent time in England, affording him a different view on the city. "I think Portland has enough culture and European sensibility for me to not move for a while. It's got tons of music, especially outside of the electronic sphere, and a healthy all-ages/DIY undercurrent, while being small enough to bike from one side of town to the other."
Omega Supreme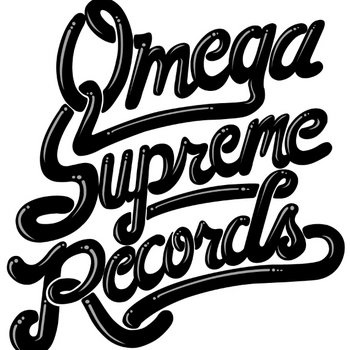 .
00:10 / 00:58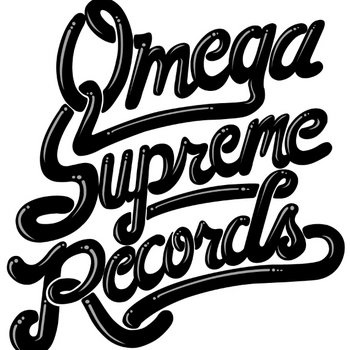 Representing the funky side of the musical spectrum in Portland is Omega Supreme, a label dedicated to modern funk. Founder James Vance moved from San Francisco to Portland in 2001, and the label has received healthy support from the DJ community. He has a roster of worldwide artists, but Vance is keen to keep things simple "so we can be sustainable and continue to put up music regularly."
Despite having spent more than 10 years in the city, Vance has kept the label out of the local mix. He is, however, quick to extol the virtues of Portland when it comes to quality of life and physical pursuits. "What attracted me the most was all of the record stores. There are so many here in Portland, and there's no tax so whatever the dollar amount is, that's what you really pay, which is a nice incentive to buy more music."