SCENE REPORT
Polish Experimental Electronic Labels from Kraków and Warsaw Nurture Fertile Scenes
By S. David · July 15, 2020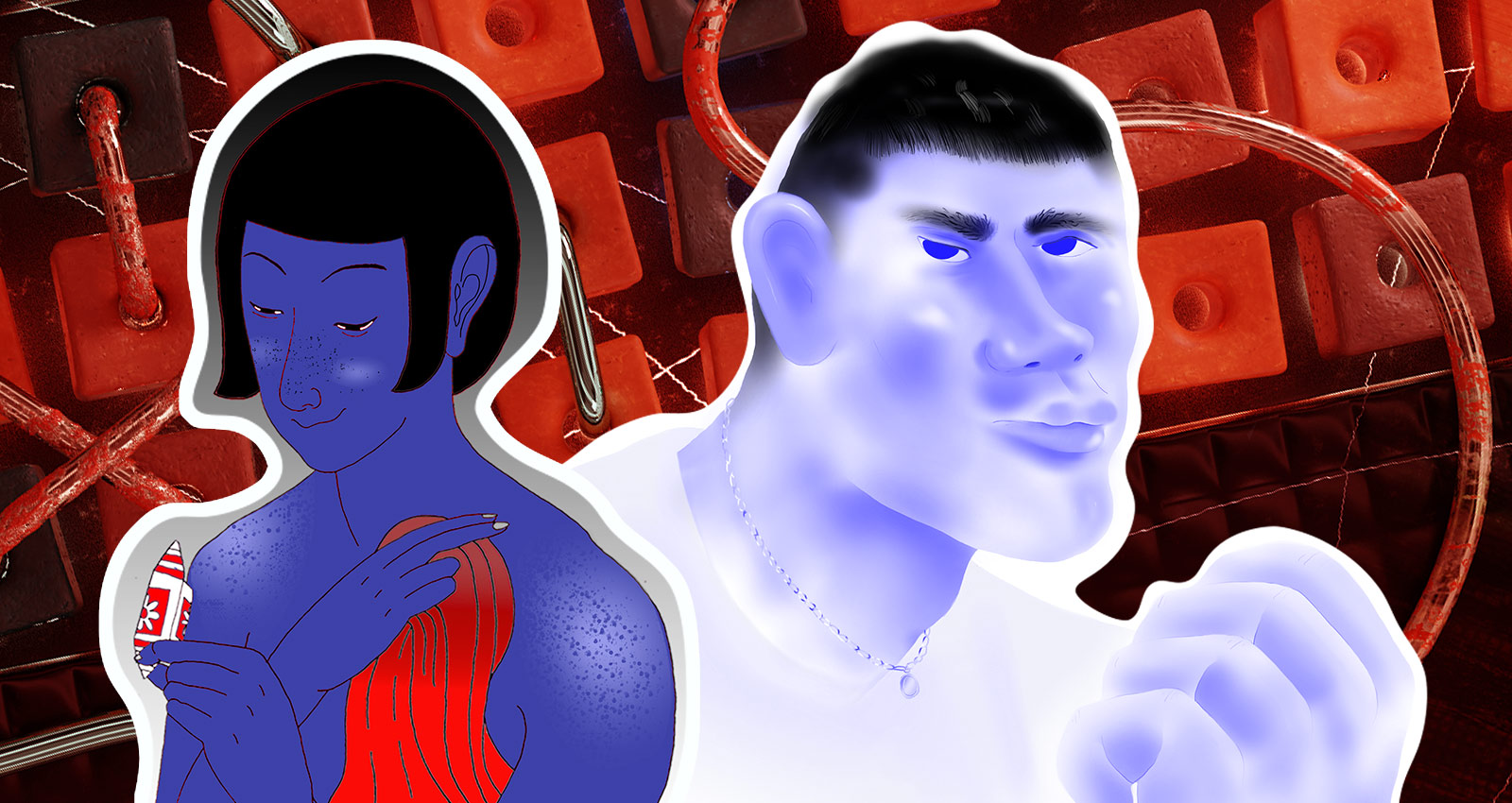 Along its gentle southern curve, the Vistula River flows north, through one of Central Europe's oldest cultural centers, Kraków, to its younger counterpart, Warsaw. These two metropolitan locations, Poland's most populous, substantially define the country's culture, economy, and history. But they're neither twin cities, nor equal opposites; it might be more accurate to describe them as clashing siblings. The capital of Warsaw is larger, less densely populated, and more cosmopolitan; Kraków, the "second city," attracts more tourists, and is known for its culinary scene and historic downtown district. Warsaw was utterly destroyed by the Nazis during World War II and much of what stands has been rebuilt; Kraków was largely left intact.
In recent years, both Kraków and Warsaw have witnessed a relatively small but rich explosion of experimental music, mostly—but not all—of the electronic variety. Think stratospheric power ambient, self-styled "post-club" IDM, and avant-garde guitar work, all shoulder to shoulder. Highly collaborative in nature, the scenes in both cities comprise collectively-run labels, group partnerships with remix releases, and a burgeoning network of underground clubs—plus, of course, ever-shapeshifting bands with overlapping membership. Here are some of the most exciting labels from both scenes.
Kraków
Merch for this release:
Cassette
Nawia was founded in late 2018, born of Adam Kovalcsik's desire to document the urban space and people around him. "This music could be lost some day," he says over email, "so I feel a bit like an archivist."
"[Being in] the second-biggest city in Poland after Warsaw, you can definitely feel 'in the shadow,'" he continues. "Most of the institutions, jobs, and media are located in the capital, and every year people are moving there." That power vacuum, though, lends ostensible opportunity, allowing for a sense of both intimacy and space to experiment in the underground, qualities that he and his label-mates seem to readily value. A DIY operation, each of their releases is recorded at Kovalcsik's home, and cover art is designed by childhood friends. "I think it's important for the community to look to our own voice," he says.
As such, the label focuses exclusively on artists from Kraków. Their latest release, NAW07, a label compilation, is stylistically diverse, from the back-channeled dub-metal noise loops of Matthias Tschaplinsky's "die Unwilligkeit," to the hardly back-masked dark ambient of Pussymantra's "Walkirie Undergroundu." Across the board, they're stretching the limits of what seems possible with repetitive musical phrases. "We don't limit ourselves to one style or genre," Kovalcsik says "What we look for is a certain rawness."
Polish for "holy cow," Świeta Krowa is an independent club that, since 2004, has become a virtual Cracovian underground institution, carving out a unique space in the city's musical landscape and serving as a launchpad for the careers of local DJs and musicians.
"[We've staged] first gigs, first contact with live audiences," manager Szymon says proudly. "Some [artists] are now quite well-known throughout the country and even abroad."
Świeta Krowa's recent two-part benefit compilation—vol. 1 (kod niebieski) and vol. 2 (kod czerwony)—was released as a direct result of the COVID-19 outbreak in Poland. The two albums showcase some of the talent affiliated with the club. "With the restrictions imposed on clubs and pubs by the government…Świeta Krowa effectively has not been able to support itself," Szymon says. "With little to no actual help from the state, we had to figure out other ways to make it through the pandemic. [Releasing] a benefit compilation, with the help of artists that had performed on our stage and supported us throughout the years, was one of them."
The process through which the release was compiled was naturally collective. "We contacted about 40 to 50 artists close to Święta Krowa, told them about the idea, and asked if they could contribute. Due to the very tight deadline, we did not think that we would get a lot of answers, but over thirty of the artists agreed and delivered." As a result, the compilation sports a broad spectrum of electronic music, from gentle, four-by-four ambient house grooves as showcased on kod niebieski and menacing techno-industrial on kod czerwony. As Szymon puts it: "The [two-part concept] was to make one side that will be more optimistic, bright, and slower; the other was supposed to be darker, more condensed, and fast."
Merch for this release:
Cassette
"In Poland, and especially in places like Kraków, you cannot avoid sensing [history] just under your skin," Łukasz Maszczyński of Zødiaque Tapes says. "The dark and traumatic events of World War II, the Nazi occupation, and the extermination of the Jews are still somehow present in the air…We are now living in times of strong tension among Polish people." It's a solemn statement, one that touches upon Maszczyński and his peers's experiences as youth in post-communist Poland, culminating in the founding of Zødiaque in early 2020.
"This whole musical path started with '90s hip-hop more than two decades ago," he says, also emphasizing the importance of local artists in the development of his musical tastes. "The Polish jazz of the '60s and '70s, and then the punk and new wave of the '80s, was always strongly political, and it all left a strong imprint on me."
In January of 2020, Zødiaque Tapes put out their first release under Maszczyński's IDM project Universo, titled How To Convert Human Bodies Into Synaptic Smoke Screen, shortly before the COVID-19 outbreak in Poland. "Actually, the release party took place the very last weekend before the lock-down was announced," says Maszczyński, wryly. "For years I've been trying to expand towards new musical dimensions, and that kind of eclecticism defines [Universo] for sure. For now I'm searching for the best quality in that curious field in between club and experimental [sounds]."
Bridging IDM and techno with EBM and industrial, Human Bodies certainly occupies a curious, though strikingly forthright and honest place in the spectrum of Cracovian experimentalism. "[I'm] always looking for something new in music. It's automatically led me to the place I am now," Maszczyński says.
Warsaw
Merch for this release:
Cassette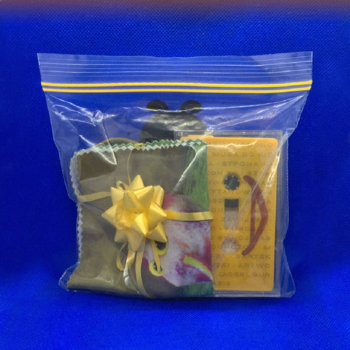 Warsaw-based upstarts glamour are defined by…well, their opposition to definition. "I don't know if we have so far succeeded with creating a label without specific sound determinants," says glamour label co-founder Julian. The label openly celebrates all things "abstract, diverse, and otherworldly," he says.
"We've released audio drama, electroacoustic improv, wobbly, harpsichord experiments, rusty gabber, [and] even post-jazz lately," fellow founder Natalia, a Warsaw native, says. "I'm somehow sorry that glamour is associated only with electronic [music] in people's minds…My biggest dream is glamour getting a metal demo."
Accepting overtures from a broad swath of sources, usually domestic, their broad embrace of a rich eclecticism is not only apparent in the styles of music they release, but in their management and aesthetic choices as well. "There are some people who send us their music, saying 'I don't know if it will fit your label's style, but…' and the reply is always the same—good music is good music. Genre doesn't matter," says Julian.
DJ NABUCHODONOZOR's 2019 release mUZA dO kICHANIA is a prime example of the kind of surreal textures possible when loosed from genre entirely. The bright sonic palette and bizarre timbres reflect an abjectly idiosyncratic sense of humor that Julian and Natalia espouse, too. "'Pop music,'" Julian quips, "is the same thing as 'experimental music.'"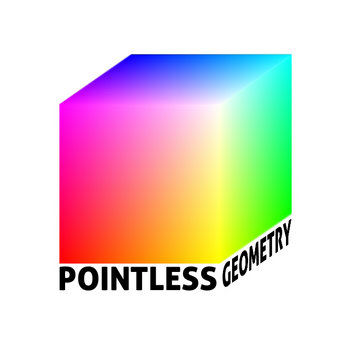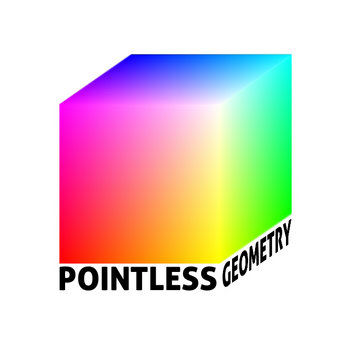 Merch for this release:
Cassette
Established in 2015, Pointless Geometry is a self-styled "micro-label" founded to, broadly, provide a platform for Warsaw's independent scenes and showcase the city's web of electronic artists. But ultimately, that's only one part of the story. "Running a label is just one branch of our music-related activities," label rep Justyna says over email. "We [also] organize gigs and other artistic actions, we co-run Radio Kapitał, and we are performers ourselves. The current approach to Pointless Geometry is one of curation rather than running a label in the traditional sense of the word."
Pointless Geometry produce exquisitely-packaged cassettes, as well as short-series audiovisual projects released on limited order VHS. "We treat tapes as as a medium to listen to music, not as a vintage gadget you can put on the shelf, so the quality of recordings and the mastering itself is very important to us." The personal relationship shared with each product, and the sheer physicality of each release, is also significant, reflecting an appropriate care and DIY spirit. "Most of the work related to cutting out the covers and assembling the tapes is done at home."
Last year's Mong Disc, by Ifs, is highly reflective of the label's broad vision, as unique a release as it is challenging. "Map of distraction" is typical: tweaked, twitchy rhythms beat notes into distorted, disjointed, echoing melodies. "We definitely try to release music that's beyond any single genre, that can introduce a 'new quality' into—or a fresh outlook on—electronic and experimental music," Justyna says.
Merch for this release:
Cassette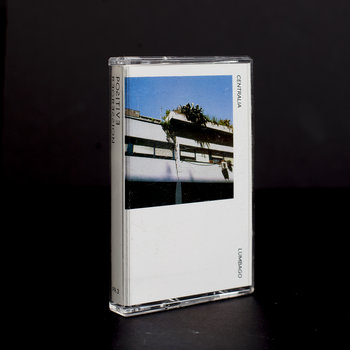 Emerging in 2018, Positive Regression is another Warsaw label, finding its purpose at the crossroads where noise, ambient, techno, and field recordings meet. According to credits, each release is the brainchild of an ever-revolving cast of characters, many of whom seem to share the same obscurantist motivations. Cassettes are home-dubbed on recycled tape, imparting a semi-ephemeral quality. "Bass Drum," the album opener from Centralia's Lumbago LP, is an archetypal track, on which carefully selected Latin house phrases are paired with overarching drone tectonics. It is a reflection of both global aspiration and local inspiration.