SCENE REPORT
Six Bands to Know from Pittsburgh's Flourishing DIY Scene
By Ethan Beck · August 30, 2022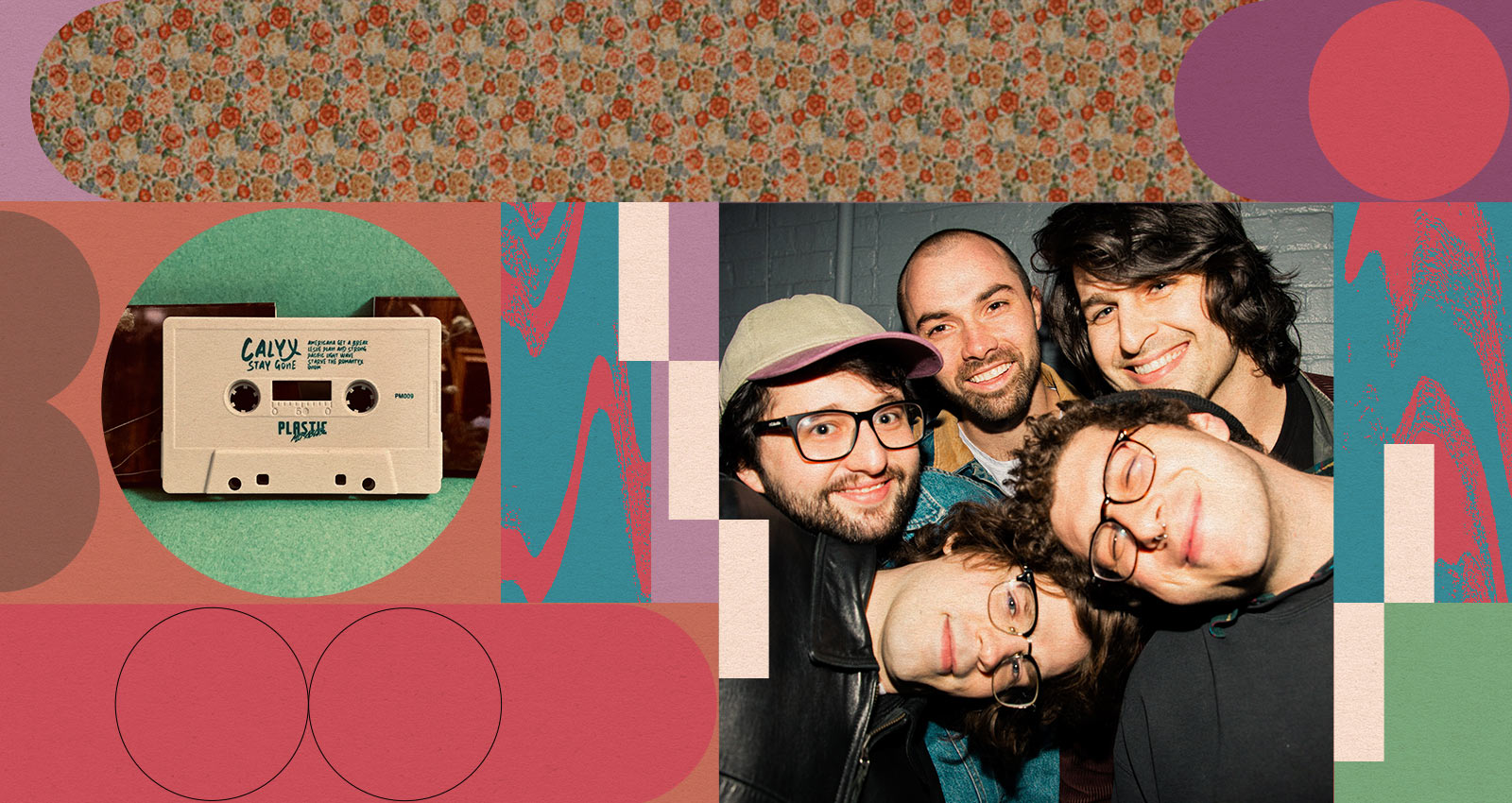 In the history of guitar music, Pittsburgh often feels like an afterthought. Throughout the second half of the 20th century, Western Pennsylvania was hollowed out by the decline of the mills and the steel industry, with Pittsburgh's population being cut in half from 1950 to 1990. During this time, there's a vast record of bands traveling to play Pennsylvania's second largest city in classic, defunct venues like the Syria Mosque or the Electric Banana. But even with Pittsburgh being a great city for music, the history of music made in Pittsburgh often gets lost.
While the city was declining, there was a surge of fascinating punk rock in the late '70s and early '80s from groups like Carsickness and The Cardboards. This movement was captured in Stephanie Berros' 1980 film Debt Begins at Twenty, which frames the punk scene as a saving grace in a dying city. It's articulated best by Hans Brinker and the Dykes, a band who once sang, "I want Pittsburgh to be fun/ And if it doesn't happen soon, I might pull out a gun/ Because I'm bored, bored, bored." The '90s saw modest breakthroughs from bands like The Clarks, The Gathering Field, and Rusted Root, who were making beige and palatable pop rock. But aside from The Rave-Ups' compelling new wave, the best was yet to come.
In the last two decades, Pittsburgh has become a healthcare and education capital, swapping its industrial roots for tech and other white-collar jobs. What's followed is both growth and gentrification in Allegheny County. In that time, Pittsburgh has become a breeding ground for excellent bands that never seem to escape the tri-state area. Aided by venues like the Mr. Roboto Project, The Government Center, and the ever-changing collection of house venues from Eden to Cafe Verona (which are both gone now) near the University of Pittsburgh, a younger group of Pittsburgh musicians has been blooming for years now.
From the college neighborhood of Oakland to Mr. Roboto's home in Bloomfield, here are some of the bands that currently constitute Pittsburgh's best.
---
Merch for this release:
Cassette, Compact Disc (CD)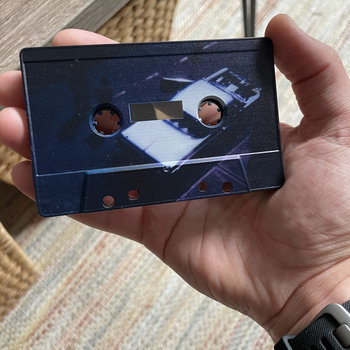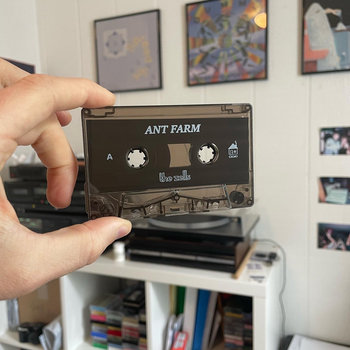 "How could I be so clumsy?" goes the chorus of "Dummy" by The Zells, a shaggy five-piece on one of Pittsburgh's most exciting labels, Crafted Sounds. The group has learned the lessons of their '90s indie rock and classic punk influences and funneled them into a record that's both familiar and satisfying. Produced by R.J. Gordon of Baked and Titus Andronicus, Ant Farm, their sophomore album, is an engaging portrait of arrested development, articulating what it's like to be in your late 20s and enjoy beer a little too much. That aforementioned chorus ends fittingly: "I need to be more careful/ So I don't get fucked over my whole life/ And die like a loser."
If you're not excited by another Guided by Voices-influenced slacker band, one of The Zells' best tricks is that they manage to pack at least two dozen great hooks or individually absorbing moments into 12 songs. Ant Farm is immediately varied, ranging from post-punk-tinged moments to twee singer-songwriter stuff, with the airtight groove of "Truther Uncle" sitting next to the snarling punk messiness of "Payday." The absolute highlight has to be "Bryan Ray Trout, 1999," which contains the perfect line "I wanna talk to her but I'm too fucked up/ Jawbreaker is the good stuff" and closes with an exceptional sing-along about the titular Mr. Trout––more popularly known as Skeet Ulrich.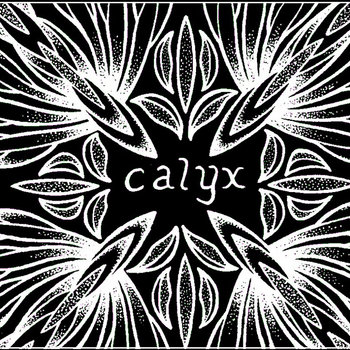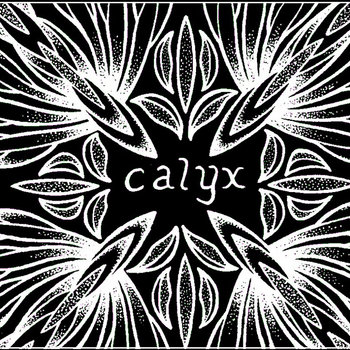 Merch for this release:
Vinyl LP, Cassette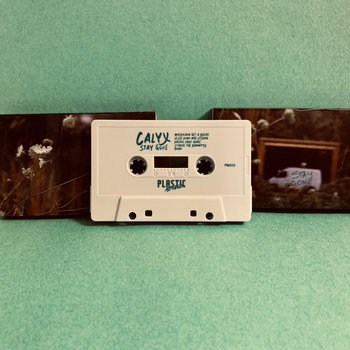 When the Mr. Roboto Project reopened in August 2021, the DIY space held a series of concerts featuring some of the most interesting bands in Pittsburgh. It was the perfect place for CALYX to celebrate Stay Gone, their debut album, which had come out in February of that year. Made up of Caitlin Bender, Jon Ahn, and Garett Cassidy (the latter two are also in Pittsburgh's edhochuli), CALYX has long excelled at enthralling indie punk. The trio had been playing together for nearly eight years before releasing Stay Gone, an album that manages to cover a huge swath of stylistic ground in 32 minutes, each song turning on a dime before heading off in a different direction.
"Leslie Plain and Strong" starts with acoustic guitars before exploding into a thumping number with Cassidy's maniacal drumming and Ahn's anchoring basswork. "Spain's fine, but Mississippi's finer," sings Bender, chronicling a slice of life in a small Southern town. The album's most memorable moment comes on "Krill Grill," where Bender's lyrics about numbing day jobs are turned into a surprising, infectious hook. "If I have to come back," sings the band repeatedly until Bender interjects: "I can see myself not showing up."
Merch for this release:
Vinyl LP
The first word that comes to mind when describing String Machine is "earnest." On their third album Hallelujah Hell Yeah, vocalist David Beck leads the band through Funeral-era Arcade Fire orchestrations, rousing choruses about doubting oneself, and Beck's plainspoken and engaging vocals. Following the band's 2019 release Death of the Neon and Portrait People's 2020 release Hallow—a project that includes members of String Machine members and is equally worthy of praise—Beck took a step back and tried to be more deliberate and honest with his lyricism. The result is String Machine coming into their own, making bright indie folk that is lightyears beyond the car commercial folk we're all accustomed to.
String Machine often stuff their songs with huge arrangements and big ideas, bringing Beck's self-conscious lyricism alive with horns, cellos, and wonderful harmonies. "Churn it Anew" closes with a guitar solo and a trumpet part before jumping into the percolating tension of "Gales of Worry," the album's lead single. Most of the songs here are upbeat, anxious, and anthemic, but the emotional core of Hallelujah Hell Yeah comes with "Your Turn," a confessional acoustic number. If he's spent much of the album hiding behind his bandmates' incredible instrumentation, "Your Turn" is where Beck finally stands centerstage and tells the audience exactly what he's feeling.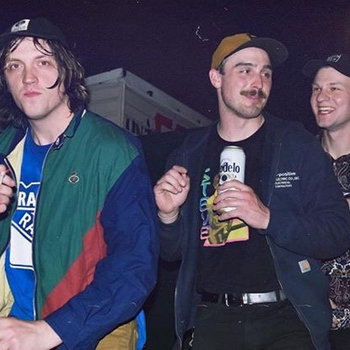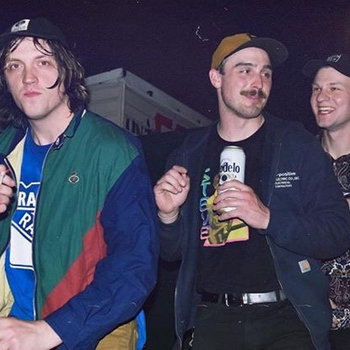 Merch for this release:
Vinyl LP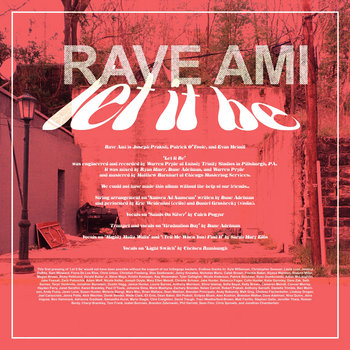 When opening String Machine's album release show earlier this year, Rave Ami described themselves as "the loudest rock band in Pittsburgh." It was nearly 4 months after they had released their third album Let It Be, a nod to both The Replacements and The Beatles. Rave Ami are much like the 'Mats in that they've nailed the drunk-but-superb-live-act thing that is tough to pull off. Let it Be is the kind of loose, jangling, chaotic rock album that could only come from people deeply indebted to Paul Westerberg and a plethora of other punk heroes.
Much like The Zells, Rave Ami are the sort of broadly fuzzed-out indie rock group who manage to sound far mightier than just a three-piece. "Saints On Silver" should be the band's breakthrough song, an ode to consumerism that opens with a forceful riff and closes with a chorus of double-tracked vocals and buzzing chiptune synths: "Come on/ You can count on me," sings frontman Joe Pratski, landing the ending perfectly. If Rave Ami have spent the last decade proving themselves as one of the city's best live bands, Let It Be's big hooks and fascinating arrangements prove that they're so much more than just a power trio.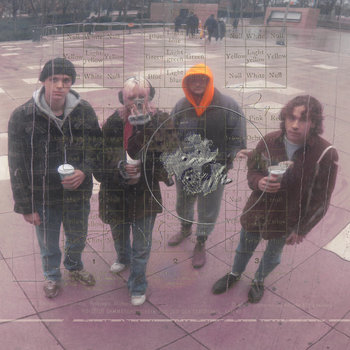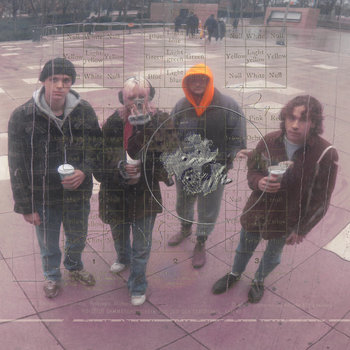 Merch for this release:
Vinyl LP, Compact Disc (CD), Cassette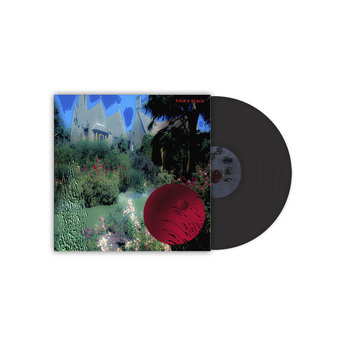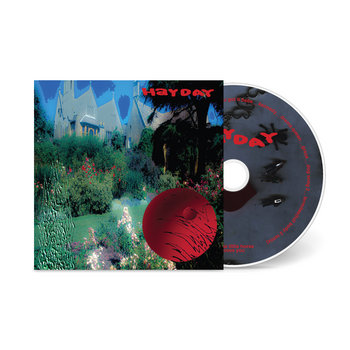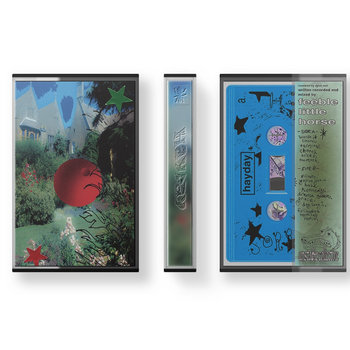 Each song on feeble little horse's debut sounds like it's bursting at the seams. Hayday, which arrived towards the end of 2021, is one of the most exciting things recorded in South Oakland in years. Album highlights include "Chores," a deadpan and explosive anthem with thrashing, warbling guitars that is both Hayday's catchiest and funniest song. Sample lyric: "You look dumb as fuck and I'm sick of it."
But often on Hayday, the most amusing moments reveal themselves with time. On "Too Much," a disappointing evening gets turned into a fuzzy snippet that's nearly over before it begins. Same with "You Got It Babe," which sits somewhere between a Daniel Johnston fragment and a bummed-out shoegaze classic. There's also the tense waltz of the closer, "Grace (Outro)," which sounds as if it's falling apart before it detonates into one of the album's sweetest love songs. Much like the entirety of Hayday, the song is over too quickly, ready for you to start at the beginning again.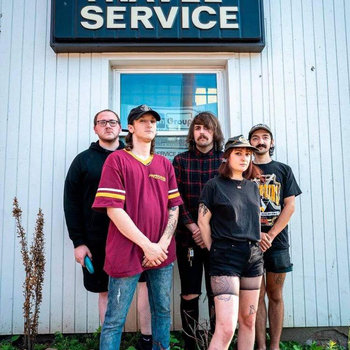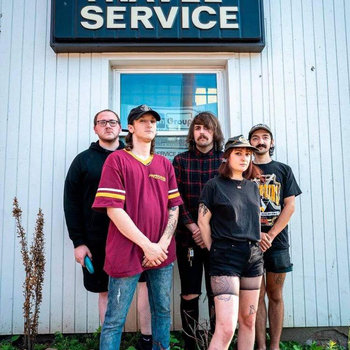 Merch for this release:
Vinyl LP,
Centered around the songwriting of vocalist Sam Treber, Short Fictions songs often take place in South Oakland basements as Treber panics about climate change, being alone, or the ever-changing city he loves. Their 2019 debut, Fates Worse than Death, took Midwest emo themes and paired them with a deadbeat optimism. While Treber is focused on the looming threat of global warming ("Cities Under Water"), Pittsburgh hero Mr. Rogers is quoted several times and the twinkling guitars and glockenspiels suggest a bittersweet positivity. There's also "Really Like You," a straightforward pop rock song about how crippling having a crush can feel.
With recent sophomore effort, Every Moment of Every Day, Short Fictions spike their emo with a healthy dose of power pop, emphasizing riffs and choruses in a way that their music has never done before. Treber and co. include occasional easycore breakdowns, electro-pop drum machines, and a hardcore-influenced song about class solidarity entitled "The Great Unwashed." There's also the sheer bigness of "Don't Start a Band," which humorously talks about the doldrums of touring and concludes with a brief guitar solo that suggests early Titus Andronicus.
However, Short Fictions are at their best when they're at their sweetest. "When I'm next to you/ You're a breath of fresh air in a crowded basement," sings Treber over a walking bassline on "To Leave Forever or Die Alone in South Oakland." It's one of two songs on Every Moment of Every Day that perfectly replicates the feeling of infatuation on an album primarily about being broke, beaten down, and alone; the other is "Heather," which features a guitar riff that could stand alongside Fountains of Wayne's best. That sense of hope is what helps drive Every Moment of Everyday, an album that showcases a band getting bigger and better, and making an album that matches their clear ambition.