SCENE REPORT
A Quick Guide to Phnom Penh's Small, Fierce Hardcore Scene
By Josh Feola · July 22, 2020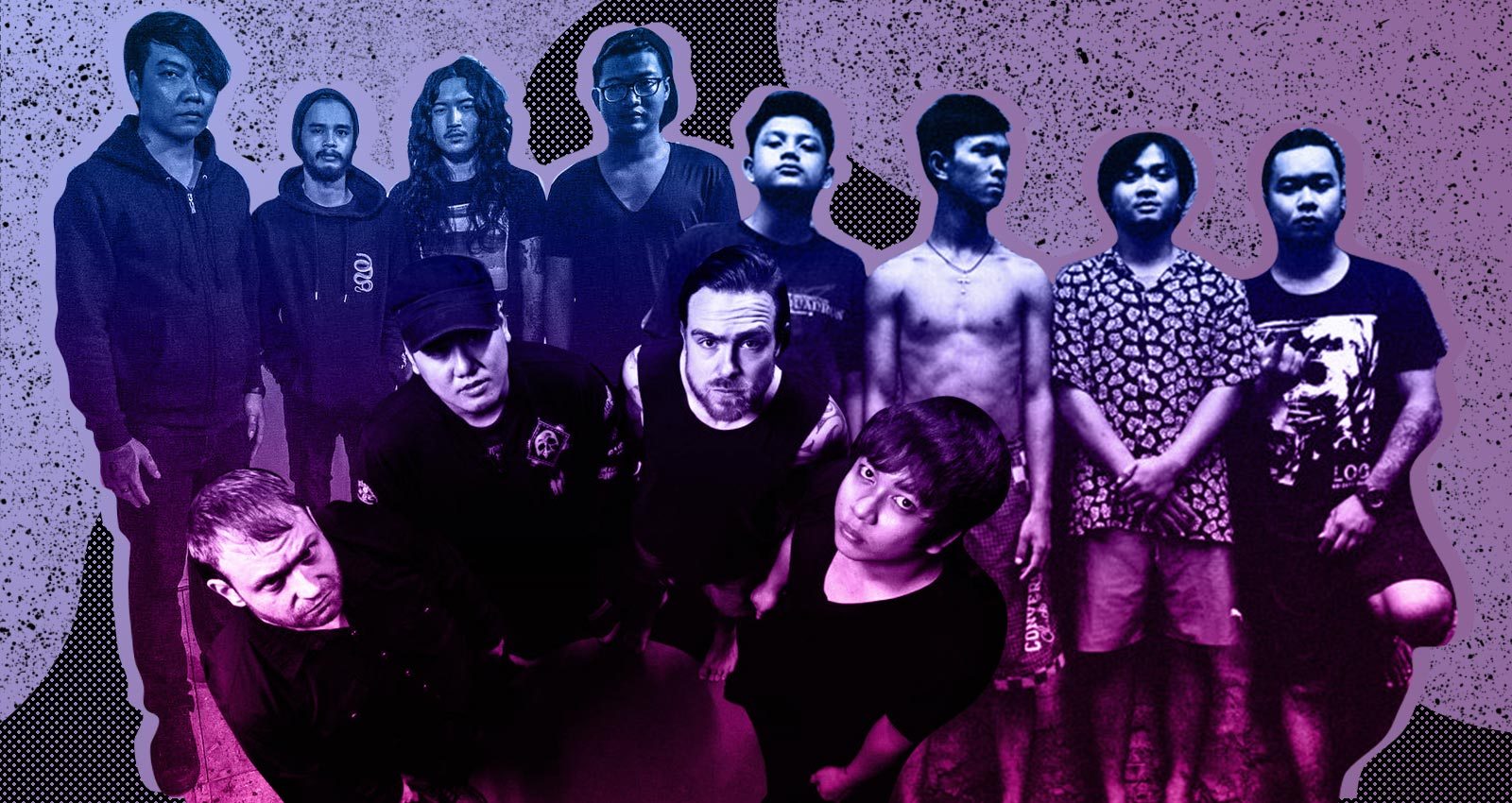 To say there's a lot to listen to in Phnom Penh, Cambodia's capital, is an understatement. There are a handful of artists plugging in to the current pop-trap zeitgeist, like K W A N & SCOTTY BLVCK and RuthKo, alongside MCs like Kreative Kingz and Morano morno, who rap in Khmer over older-school beats. There's Vibratone, the standard bearers of Phnom Penh reggae, who feature a player on the Roneat ek, a hardwood xylophone used in Cambodian classical music. And of course, there's a vast sea of traditional music from the periphery, some of which are carefully archived by a small group of field recordists and archival labels.
The city also shares an especially fascinating—not to mention fraught—history with rock music. Amid the genre's rise to prominence in the late 1950's, former king Norodom Sihanouk—himself a musician—encouraged the importation and development of pop music in Cambodia. This ushered in the "golden era" of Khmer rock in the 1960's and '70s, a thrilling combustion of psych, garage, and local styles documented on the largely uncredited Cambodian Rocks compilation series. This golden age came to an abrupt halt with the brutal ascent of the Khmer Rouge in 1975, which expelled musicians from Phnom Penh and later unleashed a genocide killing roughly a quarter of the national population.
Strains of the golden era of Cambodian rock can still be heard in singers like Miss Sarawan and the late Kak Channthy of the Cambodian Space Project, a group that has toured widely around the world and counts Nick Cave among their fans. But it's the tiny, tight-knit scene for metal making the loudest noise in the Cambodian capital today.
"It's an everyone-knows-everyone type thing," says Vanntin Hoeurn, a 27-year-old Phnom Penh native who goes by Tin for short. Tin's musical awakening came around 2006, he says, when his family could finally afford cable TV. Linkin Park was an early influence, but Tin also dove into pop, hip-hop, R&B: "anything that was unfamiliar." Ultimately, YouTube would become his primary resource for discovering increasingly extreme strains of metal. "The intensity was the main element that got me really head over heels for metal and extreme music."
Serious devotees of this scene in Phnom Penh today have limited options for gathering. Only two venues, Cloud and Oscar's on the Corner, will host Tin's current metal band Reign in Slumber, or like-minded artists like the thrashcore band Nightmare A.D. and death metal unit Doch Chkae. "Before the pandemic, we would perform once a month in the city if we were fortunate," he says. Yab Moung Records, a shop and label that has worked closely with this small group of artists, has provided a valuable support structure, but may have to close their physical location soon.
"I think music distribution is a challenge, as most Cambodians and expats now prefer MP3s or music streaming sites rather than physical copies," says Nightmare A.D. vocalist Mia Priest, who moved from her native Singapore to Phnom Penh in 2014. "The music scene in Phnom Penh is fairly limited and separated in a way; we have a scene that caters to locals and a scene that caters to a more international audience," she adds. Priest and Tin have both worked hard to plug their small scene into similarly aligned pockets in other Southeast Asian countries, but prospects at home remain slim. "The biggest challenge is the scene itself," says Tin. "It's still very small, so it is near impossible to have shows weekly, not without boring the audiences and friends with the same three bands."
Nevertheless, there remains a strong will to explore new avenues of expression, and broadcast the underground sounds of Phnom Penh to the rest of the world. Here's a guide to the major figures at the heart of this scene.
Founded in 2011, Sliten6ix was Tin's first metal band. "They were the ones who paved the way for extreme music in Cambodia," says Nightmare A.D.'s Mia Priest. The band's four-track EP Sleep Reaper reflects the collective effort of the band, Yab Moung Records, as well as Metal Your Day, a DIY zine/merch operation that's provided another crucial pillar of support for the Phnom Penh alternative music scene. An appropriately lo-fi collection of black metal riffs and gravely screams, Sleep Reaper was released last April on the heels of the band's breakup.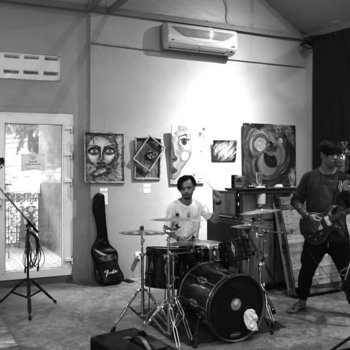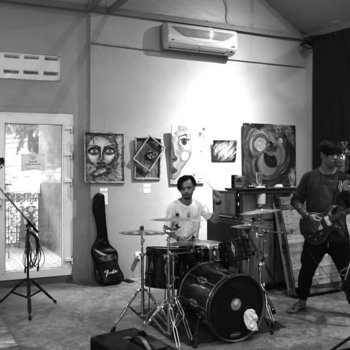 Reign in Slumber, which specializes in a charred-black version of crust metal, formed from the ashes of Sliten6ix, with Tin on bass and vocals. "There are only 20 to 30 people who regularly come to our shows," Tin says. "Some are devout followers of the genre, some love to break the tedium of their daily activities, some love to get paralytically intoxicated, and some are there to support our ego. They're predominantly friends, of course." Reign in Slumber followed up a grimy self-titled demo with last July's It Never Left, a relentless two-track EP of crust-inflected black metal.
With past and current members hailing from Singapore, the Philippines, New Zealand, the U.S. and Canada, Nightmare A.D. reflects Phnom Penh's undercurrent of expatriate flux. "All of us essentially came to Phnom Penh to have new experiences, or to have better lives in terms of the availability of work and opportunities to further ourselves," says vocalist Mia Priest. What started as a Misfits/Samhain cover band evolved in a more thrash/crossover direction, taking direction from shared influences like Voivod, Coroner, D.R.I., and Slayer. Priest, who came out as transgender while working on the band's most recent album, says this experience subtly introduced "themes about the empowerment of the self, as well as being a little political in terms of the state of the world." Phantoms of Our Ruin stands as the band's strongest statement to date, a polished mix of new-school thrash and crossover metal leavened with lush melodic breaks like mid-album instrumental "A Lesser Light."
One of the most extraordinary stories to emerge from the Phnom Penh rock scene is that of Doch Chkae, a band formed by a group of disenfranchised, orphaned teens encouraged to channel their angst into death metal by a social worker. Doch Chkae was the subject of a documentary by Shanghai-based independent media outlet Subtropical, which led to the band playing the legendary Wacken Open Air festival last year. The band's recorded output remains thin, but their lurching 2020 EP worse than dogs nails the band's self-anointed "slumdog metal" mantle and points toward a promising future.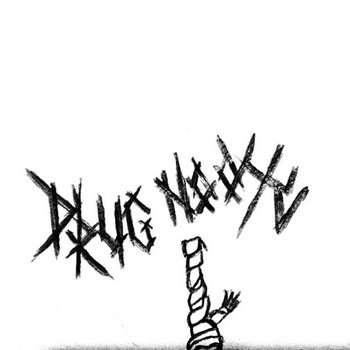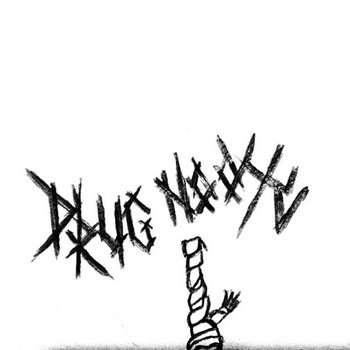 This trio falls on the more experimental end of the metal spectrum. A studio-only project for now, Drug Noose was originally a caffeine-fueled collaboration between Tin and Damani Kelly, who'd previously played together in blues band Phnom Skor. In addition to Drug Noose and Reign in Slumber, Tin is also preparing to unveil a new hardcore band: Blood Bricks, a socially-conscious project addressing the nexus of slavery, climate change, and Cambodia's 21st-century construction boom. Blood Bricks will make its debut later this month, after live music mainstay Oscar's makes its post-COVID return. Drug Noose's appropriately-named debut, SHACKLED BY THE DEMANDS TO MEDICATE, begins with a jumbled minute of reverb-drenched wailing and street noise, going on to probe a gut-punching sonic nexus of industrial, noise, and metal.
Like the above artists, Vartey Ganiva is associated with the Yab Moung label. She shares physical and conceptual space with the metal scene, but presents a less hard-edged rock sound inflected with ska and post-punk elements. Sometimes called "Cambodia's first feminist punk," Ganiva's lyrics tackle systemic issues in the country, namely the pernicious intersection of poverty, patriarchy, and domestic violence that plagues many households. Her latest track, featured above, is a tightly structured "ode to moving forward" showcasing Ganiva's musings on "the cynicism of love" in the khmer surin dialect, and ending with a hail of righteous shredding.
Hypnotic Fist Technique, who fuse hip-hop, reggae, and funk, don't appear on metal bills very often, but their music reflects the wide gamut of influence and the potential for interesting fusions that percolate across Phnom Penh's diverse expat music scene. Hypnotic Fist Technique also features the ubiquitous Damani Kelly, who plays bass for Vartey Ganiva, contributes to Drug Noose, and provides the driving force behind the largely artist-run Yab Moung label. Though they bill the project as "live action hip-hop," Hypnotic Fist Technique released their debut album Golden Age: The Sequel in 2018 to document "how strong and eclectic the music scene in Cambodia really is."
Comprising both local and expat musicians, Kampot Playboys trade in "Cambodian folk rock," a self-created genre infused with a range of styles ranging from hard rock to punk. "Back when I was singing for Phnom Skor, a blues-rock band, we used to play with the Kampot Playboys quite a bit," says Tin. "They are very good mates and immensely talented musicians. The only dichotomy of the rock and metal/punk scene [in Phnom Penh] is that the rock shows gather more people, thrice the size of a metal show." Standout tracks on the band's 2018 debut, Garuda, include "Addicted to Cigarettes" and "Black Coffee," both of which develop the tro, a traditional Cambodian fiddle, as the basis for rousing, dive-bar-ready rock anthems.