SCENE REPORT
The New Peruvian Electronic Renaissance
By Amaya Garcia · June 16, 2016
"We have not been an industrialized society. It's been precarious, but that has spawned a very inventive and rich culture." —Luis Alvarado
Electronic music in Peru dates back to the 1960s, but you'd be forgiven for not knowing that until recently. The tropical bass boom has put the Andean nation on electronic music's global map, and writers and musicians in Peru are starting to talk more about the works of early composers like Cesar Bolaños and Edgardo Valcárcel, both vanguard artists instrumental to the influx of new ideas about music composition in Peru.
So why has it taken so long for such a rich history to surface?
"There is no easy answer, but it has to do with the complicated way things work in Peru," explains Luis Alvarado, director and founder of the experimental electronica label Buh Records in Lima. "I can tell you that we have not been an industrialized society. There aren't any great technological advances ingrained in us because of intense economic crises and complex migratory patterns. It's been precarious, but that has spawned a very inventive and rich culture."
According to Alvarado's research for his essay "Soñar con máquinas: Una aproximación a la música electrónica en el Perú," while the rest of Latin America industrialized during the '50s and '60s, Peru took a step back, turning to a nationalist military government with a strong anti-imperialist program that all but blocked entry of foreign products—including musical instruments. So the Peruvian vanguard, with all of its internationalist ideas, had to move abroad.
This was the case for Cesar Bolaños, the first Peruvian to compose musique concrète—a French genre of electroacoustic music invented during the 1940s. As Alvarado explains, most of his work in the genre was composed during Bolaños' stay at the defunct Torcuato Di Tella Institute in Buenos Aires, Argentina. It was an academic stronghold for the Latin American artistic vanguard until it was dismantled in the '70s due to government pressure.
Upon Bolaños' return to Peru, with no available academic framework or support, he abandoned this endeavor and returned to researching popular instruments under government contract. While he's not as obscure, his work has only recently been compiled by the New York experimental label Pogus. And Bolaños' case is just one of many.
But at long last, Peruvian electronic music is having its global moment. "For many, what's happening in Lima is esoteric and I don't blame them," Alvarado says. "There's not many places to find out about this or much to read, but that's changing. There are more government policies that support [our work], and travel funds." Major players in the current scene—like Quechuaboi, Chakruna and Elegante & La Imperial—are finding fans through appearances on compilations from specialized record labels like Tigers Milk in the UK, Switzerland's Hawaii Bonsai and Lima's own Surrender. And for his new album Mirrors, the UK dubstep producer Mala traveled to Peru to work with some of the country's musical leading lights, both past and present. "It's interesting to see how many years later you have this digital cumbia sound that's coming out of parts of Peru," he told Andrew Jervis in an interview for Bandcamp Weekly. "They're sampling older cambia records and mixing it with modern day production techniques."
As an introduction to the world of Peruvian electronic beats, we spoke with a few artists from around the country who are pushing boundaries, redefining their relationships with their cultural heritage, and presenting a new vision of what it means to be an electronic music artist in Peru.
Maribel Tafur
Maribel Tafur comes from a family of musicians, but her desire to create and produce electronic music came from her exposure to the late '90s rave scene in Lima. "It was mostly through being a spectator," she recalls. "I was suddenly going to parties where Sasha and Richie Hawtin were playing. Nowadays, they're very important producers. But back then, I just watched and listened. I started to understand what it meant to be a DJ, and what it meant to be a producer."
For Tafur, those early influences translated into music that is worlds apart from the festive beats of some of her peers in Lima. With her first EP, Mysteries of Love, and the recently-released single, "Summer Dreams," Tafur established herself as an ambient auteur with a penchant for bending samples into unrecognizable forms, while remaining true to her house roots. "I say this is experimental music because I like manipulation a lot," she says. "I like to grab sounds and manipulate them until they sound like something completely different. It's an obsession."
This obsession is wide-ranging; not only does Tafur manipulate samples of particular notes and beats she likes, but she tweaks the sound of traditional Peruvian instruments—like caja and zampoña—minimizing them, layering them and making them unrecognizable. An alumni of Red Bull Music Academy Santiago, Tafur is set to release a full length album later this year.
Animal Chuki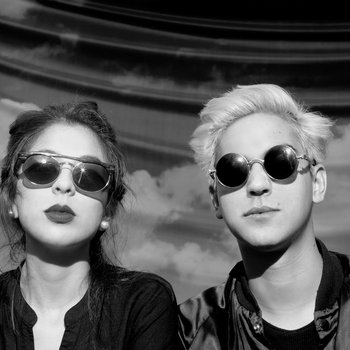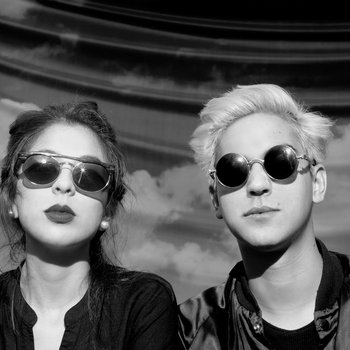 Probably one of Peru's most popular artists, Andrea Campos and Daniel Valle-Riestra are two young producers who rose to prominence via a hip-swiveling digital chicha remix of "Viene de Mi" by Argentine cumbia singer La Yegros. Their own material straddles the line between sensual party music and Amazonian folkloric grooves. "You have to live through the process of feeling, moving and playing to make music that has all of that," Valle-Riestra explains. "That's why we like candombé, guaguancó or Afro-Peruvian music. It makes us move, it makes us have fun and dance. If there's a sound that moves us, scares us, takes us on a trip or relaxes us, we try to recreate it in the same way." Their last EP, Capicua, is informed by their travels throughout Peru, where they got to know their home country intimately. "We were inspired by the different regions: the party of the rainforest, the melancholia of the Andes. The coast is home to a lot of variety: cumbia from the barrio, tropical dembow on the street, the sauciness of chicha," Valle-Riestra says. "We like to move between the kind of melodic scales that can be traced back to a specific genre, but we always give it our own trip."
Novalima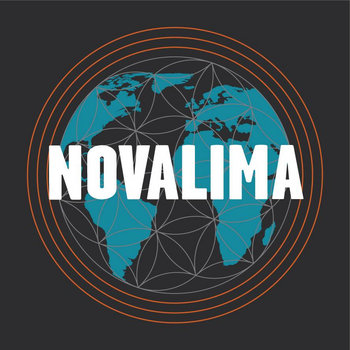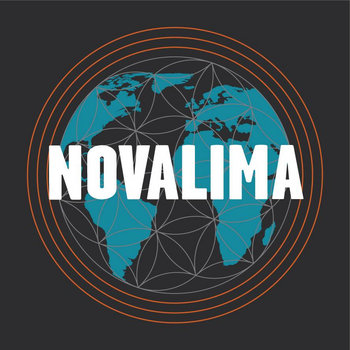 A true global troupe, Novalima produces trance-inducing dance tracks that blend global bass tradition with Afro-Peruvian rhythms. It's no wonder they've become a favorite of New York global bass boss Nickodemus; their songs are sweaty and frantic, built around a dizzying call-and-response interplay between the vocalists and percussionists.
But beneath the groove is a deep passion for Peruvian music history. "We concentrated 100 percent of our knowledge about Afro-Peruvian culture in our effort to 'modernize' our musical heritage," says Novalima's Ramon Perez. "We just felt it had barely developed, maintaining its primitive and traditional form, which was causing it to almost disappear due to lack of interest from younger generations."
Over the course of three albums, and almost non-stop touring, they were able to bring Peru's African heritage to a wider audience. One of those converts was Mala, with whom they collaborated during the recording of Mirrors. "We had already heard Mala's project Mala in Cuba and were really excited about experiencing his ways of treating old music with new techniques and approaches," Perez says. "He is certainly a huge innovator, and experiencing the way he produced the recordings gave us a new view in the way of creation."
Dante Gonzales/Varsovia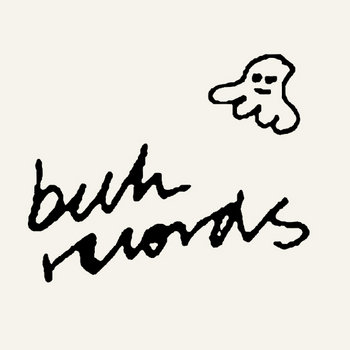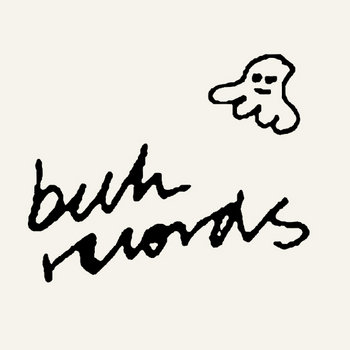 Dante Gonzáles is one of the pillars of Lima's experimental electronic music scene. He's been active since 1995, recording noise, industrial, synth and minimal techno under various monikers. He's also part of the experimental collective El Hangar de los Mecánicos and the industrial punk group Varsovia, which are set to release new music this year. Gonzáles is a master of his craft, eschewing controllers and presets in favor of analogue synthesizers—which he collects—and sequencers to create songs that summon images of grim industrial landscapes. "I've always been influenced by science fiction and urban life," Gonzáles explains.
His last album, Universos Paralelos, is a testament to this. Its music is firmly rooted in retro-futurist synth sounds and sampled tape loops. His raw production style reflects the hardcore DIY mentality of the city's experimental scene, one that he claims is always thriving. "There's a new generation of musicians who do experimental. Most of the events are self-produced, as is the music. It's all very independent," he says. "We're lacking a lot, but there's also national and international festivals, record labels, places like Fundación Telefónica, and people who support our scene."
ALQSBS
Anthony Paucarmayta also got his start in Lima's experimental scene. But after traveling along the Peruvian-Brazilian border, Paucarmayta reconfigured his project into ALQSBS (pronounced ALQO SUB BASS), a mixture of bass music, broken beats and Amazonian sounds meant to take the listener on a spiritual journey through nature. "I'm always looking to renew my sound, whether it's through analog forms or digital," Paucarmayta says. "At some point, I called my music 'positive frequency.' I've always wanted my tracks to be a place where you can feel free—a place of relief, a moment where the music and the listener can become one." Paucarmayta crystallized these ideas on his latest album, Seres de la Selva, where he fully incorporated the field recordings of nature sounds he made in Brazilian border cities (Madre de Dios in the Peruvian Amazon, as well as in the Sacred Valley), to create a magical, ancestral world.
Tribilín Sound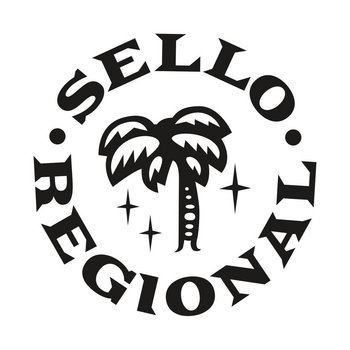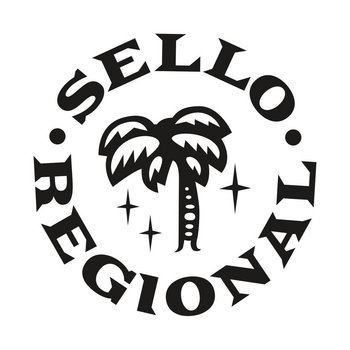 Tribilín Sound's Alvaro Ernesto got his start alongside tropical bass wunderkind Deltatron on his Terror Negro label, which boasts one of the best tropical bass and party music rosters in Lima. He started doing mash-ups as a way of satirizing '90s and early '00s Peruvian popular culture, grabbing samples of talk show host Laura Bozo's voice, game shows and news programs and mixing them with chicha. The results were a tremendous success in the party circuit. Things got a bit more serious when he was invited to become part of Chile's internet-only label/collective Sello Regional, where he's now in charge of mastering and music acquisition. His first album as a part of the collective, Aquí Siempre Bailamos, reflects that transition: It's full of fast, dembow- and cumbia-infused beats, with minimal sampling, geared towards an international audience. "I don't think I have a defined sound yet," Ernesto explains. "The structure of my music is similar to how I produce house tracks. It's not as danceable, it's more a 'warm-up' type of music. But I do have tracks that are for those peak moments." Despite a slight shift in aesthetic, Ernesto's music is still informed by his curious spirit. "I'm constantly searching," he says. "I'm preparing my fourth full-length, and what I want to do is reflect parts of my life in my music—try something more personal than I what I've already done."
Dengue Dengue Dengue
Merch for this release:
2 x Vinyl LP
Felipe Salmón and Rafael Pereira are behind the tribal masks of Dengue Dengue Dengue. Their music is an infectious body-rocking mixture of dancehall, techno, dub, dubstep and bass mixed with traditional Afro-Peruvian instrumentation. It's one of the most diverse sonic palettes in the global bass sphere. The group began in 2010, creating mash-ups and perfecting their audiovisual live show. In 2012, they released La Alianza Profana, which set them apart from their contemporaries by morphing cult cumbia rhythms into a psychedelic dance floor haze. Signed to Lisbon's Enchufada label in 2014, subsequent EP Serpiente Dorada boasted newer sensibilities and a more polished sound, incorporating zouk bass, among other styles. Their new full-length, Siete Raíces, is out later this year and promises further evolution in style, with the incorporation of a singers Sara Van and Alo Walla into the mix.
—Amaya Garcia