SCENE REPORT
The Paris Punk Family Tree
By Amy Benfer · Photos by Harald Hutter · December 07, 2017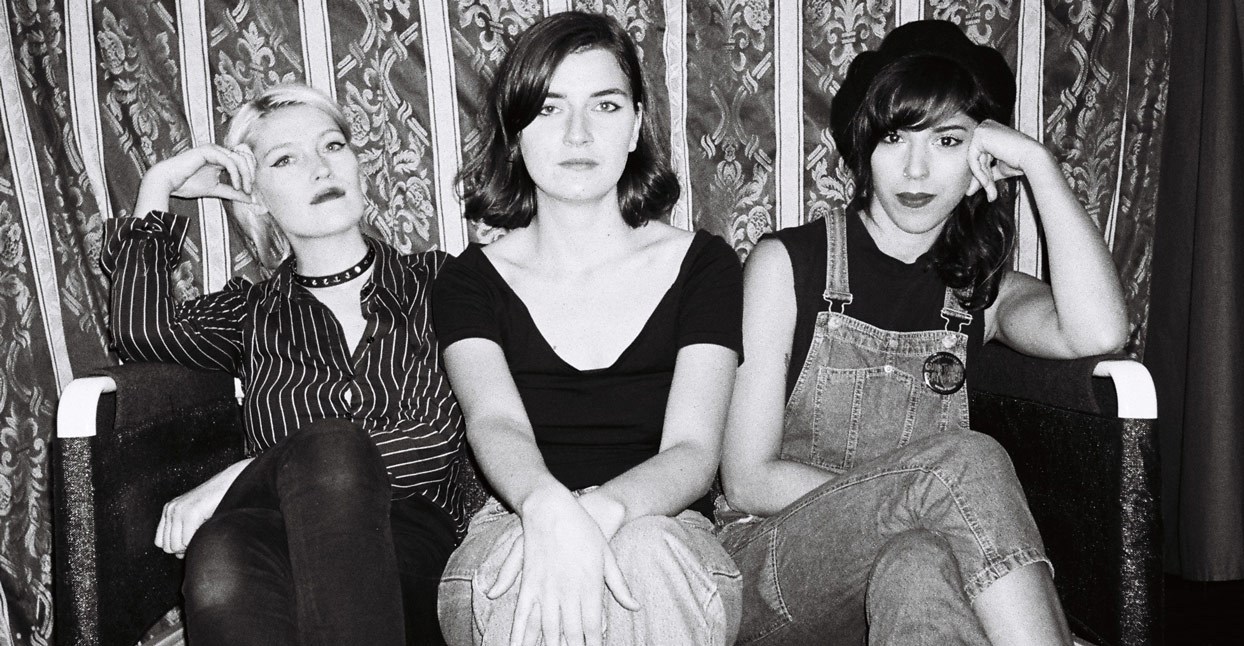 "Do you know about the six degrees of separation theory?" says Victoria Arfi, a member of two Parisian punk bands, P.M.S. and Mary Bell. "In Paris, especially in the punk scene, it's more like one degree." If you spend any length of time talking to Parisian punk bands, soon enough, you may find yourself reaching for a bar napkin so you can start sketching out the complicated connections within the scene's sprawling family tree.
Though many of the bands quite literally share one another's DNA, they do not all sound alike. In fact, many musicians start new bands in order to try out a sound that doesn't fit in with their primary project (in most cases, without ditching membership in either band). "I play the guitar in several bands, but in every band, I try to have a different sound," Arfi says. "This pushes me outside my comfort zone, which I think is a very important thing if you don't want to become frustrated by your instrument."
This September, Gomme and P.M.S., two Parisian punk bands with fierce, feminist lyrics, were on the bill at L'Espace B in Paris' 19th arrondissement. Fredo Mendes Semedo, P.M.S.' drummer, also plays in Outreau, which he describes as "more Oi/hardcore, like 86 Mentality, but more aggressive." Gailla Jany, the bass player for Gomme, plays drums in Mary Bell and Los VVs.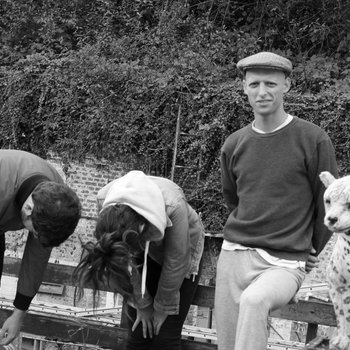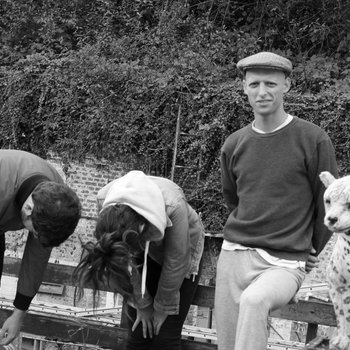 Merch for this release:
Cassette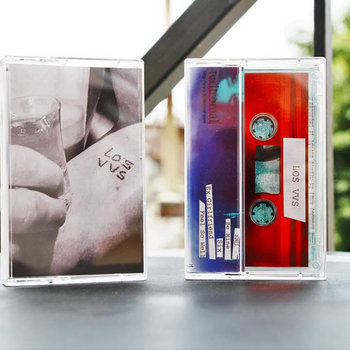 There is also a physical map of the scene, a web of clubs, mostly in the northeast of Paris, where the rents are (relatively) cheap—though nothing is actually cheap in Paris. "If you go to La La Mécanique Ondulatoire or La Comedia in Montreuil every week," Arfi says, "you'll see the same people every time and they will become your pals."
But some of those smaller venues and rehearsal studios are shutting down, in part because of escalating rents, and the local noise ordinance, which Arfi calls "an abomination." This is a frustration familiar to DIY scenes around the world. Several band members lamented the recent demise of La Miroiterie, one of the last historical punk squats, formerly located in 20th arrondissement in the Ménilmontant neighborhood, where many of them met. "You could literally see a different gig every night while getting smashed on 50-cent cans of beer," says Isa Vareille from P.M.S. "Now it's some hipster outdoor bar with free-range food trucks, a yoga workshop, and 10-Euro mojitos."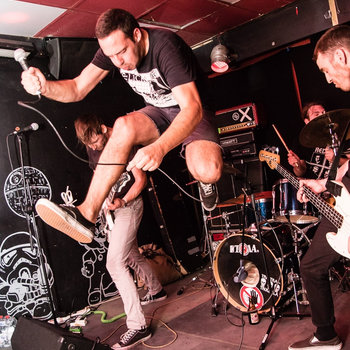 .
00:10 / 00:58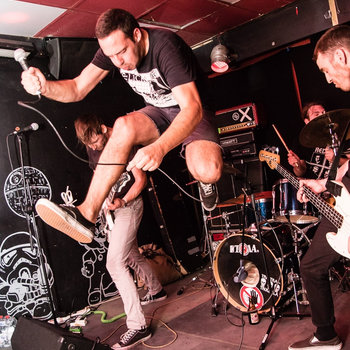 "La Miroiterie was our favorite place to play punk shows," says Christopher Gaultier of Youth Avoiders, a hardcore band that now plays most of their shows at La Mecanique Ondulatoire. The band met at punk shows in 2009, bonded over their shared taste in music ("Dean Dirg, Press Gang, Idle Hands, Masshysteri, and of course, classics like Minor Threat," Gaultier says) and soon after formed a band: Gaultier on vocals, Christoph Schmidt on guitar, Bastien Tetrel on bass, and Marlon Roux on drums. Since then, they've released two EPs and two full-lengths, and toured Russia (once), Europe (twice), and the United States (four times, once with Bordeaux-based Gasmask Terror). Three of the four band members—Gaultier, Roux, and Schmidt—also play in Stalled Minds, who released their first self-titled record in 2015. Gaultier describes Stalled Minds as having a "poppy" and more "garage band sound" and adds that "Youth Avoiders writes all the songs together, while in Stalled Minds, Christoph writes everything."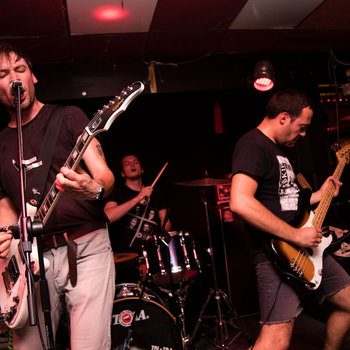 .
00:10 / 00:58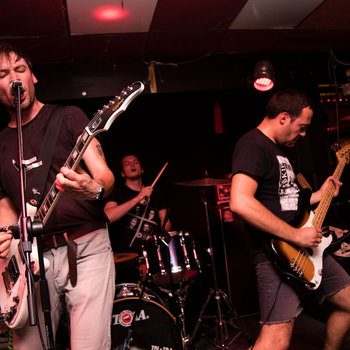 Arfi's guitar work in Mary Bell is heavy and densely-layered (in our previous interview, she cited Buzz Osborne from the Melvins as an influence), and bears little resemblance to the speedy guitars in P.M.S. "In P.M.S., I was influenced by bands from the '80s American hardcore scene—Minor Threat, Bad Brains, early Cro-Mags. That, plus my sound, which is full middle plus bass, with almost no treble. People tell me it's kind of funny for a guitarist to play without treble, but this is how I love to sound, and I really wanted P.M.S. to sound darker than it was at first. The difference between our demo and EP is quite noticeable."
P.M.S. was formed on October 31, 2014, when Evelynne Brown, the soon-to-be singer, dragged Isa Vareille, the soon-to-be bassist, to a Halloween party thrown by Victoria Arfi and Tristan Badre, the bassist for Mary Bell and soon-to-be producer of P.M.S.' demo (Arfi was born on Halloween, which according to her mother, explains her fascination with witchcraft, evident in her original artwork for P.M.S.' upcoming EP, which was inspired by an image she found in a '70s porn and witchcraft magazine). "Victoria was dressed up as Henry Rollins and Tristan as Jay Reatard," Vareille says. "I laughed so hard. Next thing I knew, Fredo told us he wanted to play drums. We started practicing a week after that."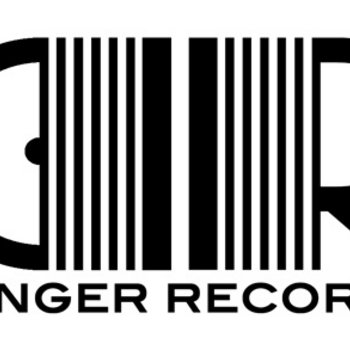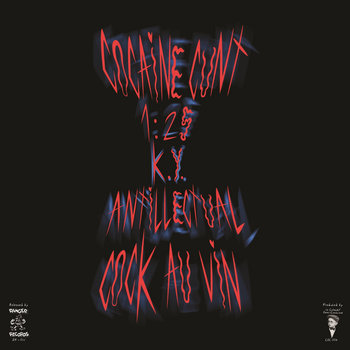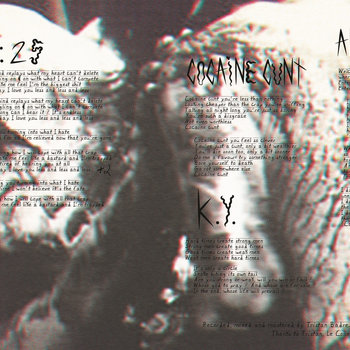 .
00:10 / 00:58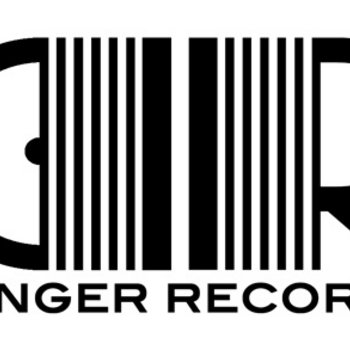 Merch for this release:
7" Vinyl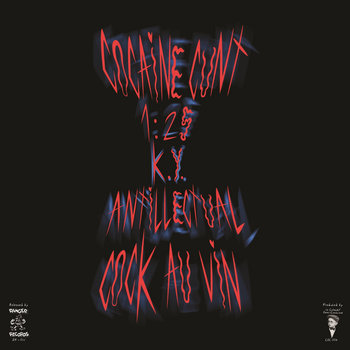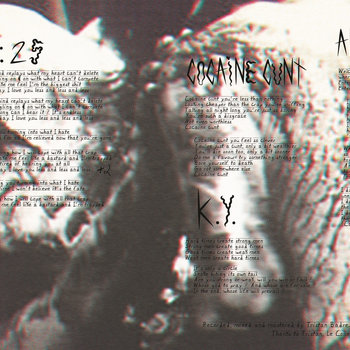 Semedo has known Brown since he was seventeen—"She's actually the one who got me into hardcore," he says—and when she said she wanted to do a band, he was in. The band's first demo (a "jelly-red" cassette) sold out. The promotional material for their first EP, due for release in January, threatens to serve up a "bloody white supremacist dick" on a tray. "When I read that description to my girlfriend, she just looked at me like, 'WTF,'" says Fredo. "Our label wrote it, but it's still a reflection of what we think. I'm black, Evelynne is Asian, the four of us are strongly anti-racist, and I've grown pro-feminism through Victoria and my girlfriend."
"When you get to work with a glass ceiling over your head and a twenty-percent wage difference between you and your colleagues, you'd better start laughing and sharpening your knives," Vareille says; she also works by day as a family law attorney. "When a guy gets upset at one of your girl pals for showing up at a gig, and feels entitled to call her a slut in public, you laugh at him and sharpen your knives. When people who knowingly show no respect for other people's consent are still well-established in a scene and still have the cheek to blame their victims, you grin and sharpen your knives. Time for fear to switch sides."
Betsy Rozskowiak and Hannah Todt of Gomme met in 2014, when Todt, then an exchange student from Vienna living in Paris, decided to go on her first-ever Tinder date because, she says, she wanted "to get out of the expat bubble." Her date took her to a dinner party, where she met Rozskowiak, a recent transplant from the Bay Area. "I think I talked to her more than my date," says Todt.
Rozskowiak had played bass in a San Francisco band called Warm White ("It was a bit more diverse than Gomme, but we did have one song that was more goth called "Cold Moon" that we play at Gomme shows sometimes"). Todt had played guitar and bass as a child and started drumming for Gomme; the band often switch instruments.
"The garage/grunge scene is super strong here," says Todt. "But it would be super cool to strengthen the post-punk and experimental scene. Most people we know in garage bands have an experimental side project they don't advertise as much. For example, Fernando from the Bad Pelicans has a rad synthy post-punk side project called Superlife/Cyclism, where he performs alone dressed up like he works in a cubicle and also rides onstage wearing cycling clothes. We need more of that weirdness!"
This past spring, Gomme recorded their first album, Hiss, at a studio on a farm in Burgundy, followed by their first European tour in September. Gomme is slower and denser darkwave post-punk (the record also includes a cover of Kate Bush's "Wuthering Heights" and "Gott is Tot," with lyrics by Nietzsche in the original German). Poking around the Hiss liner notes, two names looked familiar, so I emailed Rozskowiak: "Your producers, Danny and Marius—might they be Danny and Marius from the Stratocastors?"
"Hehe," she writes back. "Yes, same guys."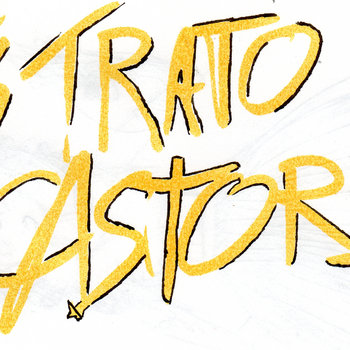 .
00:10 / 00:58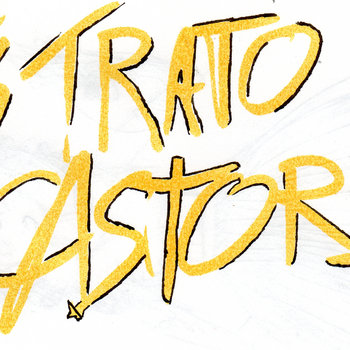 The Stratocastors, among many other things, are the guys with the farm in Burgundy. Jérôme Morvan and Marius Atherton grew up in Lormes, a small town in Burgundy where each July they organize a festival called Le Festival de la Cours Denis. They started playing together as a garage/punk duo in 2014, and released the Stratocastors EP, Sheitan. Danny Kendrick, originally from Laguna Niguel, California, and Sébastien Politi, met in 2009 during an audition for Nadia et Lili Boulanger, a conservatory in Paris' 9th arrondissement, and joined the band in 2015.
As a quartet, the Stratocastors play experimental electronic synth-pop that recalls Devo and the French band new wave band Plastic Bertrand. They are also among the very few Parisian punk bands that sing almost entirely in French. Or as they put it in their official band bio: Ils chantent en français,au grand dam de ceux qui ne comprennent pas la langue de Baudelaire. ("They sing in French, to the dismay of those who do not understand the language of Baudelaire.")
"We're a French band," says Kendrick, the American. "I personally get annoyed when French bands insist on singing in English, especially when they use what they call 'yogurt' over here to mimic the English language. They call it yogurt because it sounds like they have yogurt in their mouths while singing in English." (Suddenly, a mysterious lyric from Gomme's "Ligne 2" becomes clear: "Finished last call, here they come / Ready for some yogurt on my poor ear drums.")
.
00:10 / 00:58
Of course, they too have side projects. Atherton and Politi play in a trio with Atherton's sister, Myriam, called Marius et Myriam. Politi is also in a band called La Pince Monseigneur, and has jazz projects. Kendrick is in Marble Arch and just started drumming for Bon Voyage Organisation. Politi and Kendrick are also in a cumbia band called Lachinos as a drum duo. And Morvan is in a synth duo called Supplément Synthé. "They have no material online, which is too bad, because they sound like Kraftwerk on LSD," says Kendrick. "They only play in or around kebab restaurants."
-Amy Benfer