SCENE REPORT
Inside Paraguay's Collaborative Electronic Scene
By Francisco Cornejo de Souza · Illustration by Jo Minor · March 18, 2022
Landlocked and sandwiched between two of the continent's largest territories and strongest economies, Paraguay is a good example of how geographic insularity and cosmopolitanism can be balanced, creating a fertile environment for vibrant nightlife and the culture that usually goes with it. Life hasn't been exactly easy for its citizens in the last two centuries; the country became involved in a devastating war with Brazil, Uruguay, and Argentina in the 1800s, as well as weathering one of the many U.S/-backed dictatorships that characterized Latin American politics in the second half of the 20th century. For Paraguayans, music has always been an essential part of making the hard times bearable.
Like other countries where Iberian colonization generated a myriad of national identities through its amalgamation with native elements, linguistically, Paraguayan culture is marked by the coexistence of indigenous and Hispanic traditions (Guaraní and Spanish are both official languages). Musically, the absorption of external influences into a rich autochthonous lexicon took many forms in the past decades, from Paraguayan polka to Guaranía, the latter being one of the classic historical examples of a musical genre playing a quintessential part in the consolidation of national identity.
The predominance of U.S. popular music, from rock 'n' roll to disco, on the airwaves during Alberto Stroessner's dictatorship set the aesthetic standards for what came to be the local music industry. "There were plenty of our own versions of Italo Disco and Hi-NRG playing on radio stations in the '80s," says Cosmo Lopez, himself a cornerstone of Asúncion's dance music history as a seasoned DJ, producer, and curatorial force behind LPZ Records. "Back then, the bands used to compete with each other over production resources, flashing their possessions—who could get the best instruments to perform or set up the most up-to-date studio. Everyone was always trying to 'out-gear' each other, and that was fun to watch."
Democracy returned in 1989 via a relatively smooth transition, bringing with it more freedoms. Clubs found a more auspicious environment to thrive in the capital, Asunción, and venues such as Sequence became gathering spots for an emergent cohort of talent who are now the leaders of a new era in Paraguayan electronic dance music. Opportunities to perform—or even enjoy—the new kinds of dance music that were then becoming popular the world over were relatively scarce before this. Caracol remained the sole bastion of nocturnal entertainment for more than 30 years (it was demolished in 2020). In the subsequent decades, new venues started to open all over the country. Communities started welcoming the new revelers, and these artists found an audience and eventually success within and without the borders of their home country.
The mentality guiding Asunción's electronic music talent nowadays differs profoundly from that competitive ethos of yore, with a stronger sense of community molding the interactions of the people involved. This is the result of years of constant collective effort and consistent dedication of an entire generation, according to DJ, producer, and promoter Amanda Mussi, who's also active in São Paulo, her second hometown. "Everyone has contributed with a particular set of skills or assets apart from playing, usually related to our respective 'daily' professions," she says. "I used to do graphic design for plenty of our events back in the day, someone else would provide studio space and gear, or a sound system, the other would be promotions-savvy…and this cooperative dynamic still dictates our actions."
Collaboration was crucial in making it cohesive, and inclusion is central to keeping it diverse. These days, labels, collectives, clubs, projects, DJs, producers, and promoters are offering some of their best work to date and, most importantly, doing it all fairly together in a fairly equitable manner. Within such a vital creative atmosphere, artists like the prolific Victoria Mussi (yes, she and Amanda are second cousins) can develop their visions and hone their abilities. Victoria is a galvanizing presence within the scene; her label Inbetween, created with Ariel Soler in 2019, has been steadily establishing itself as a reliable source of electronic music from all over the country.
Inbetween's name comes from the slogan for Victoria's and Soler's former radio show, "From here to there and every place in between." It serves as a powerful metaphor for the geopolitical situation of their nation in vast and musically bountiful South America. Also, it reflects in its catalog the type of open-ended eclecticism that makes the Paraguayan scene so vibrant and promising. A similar perspective also guided the curatorship for SQNC, the label attached to Sequence.
Below are a few artists who hopefully can provide a glimpse of the variety of sounds and the spirit of independence that make Paraguayan electronic music alluring.
---
The aforementioned Victoria is a vital force in Asunción's electronic music circuit and someone who embodies the DIY ethos in a multitude of ways. A DJ, producer, writer, club owner, and label manager, there seem to be no limits to her will and wisdom in leading an effort that has music at its heart, be it the label or her club, Tango. Her last two albums are stunning tours de force. The latest, Construcción, is filled with percussive and introspective exercises that travel across different moods through dense pads carrying simple and effective melodies, all of it structured over sophisticated drum programming that is as delicate as it is intricate.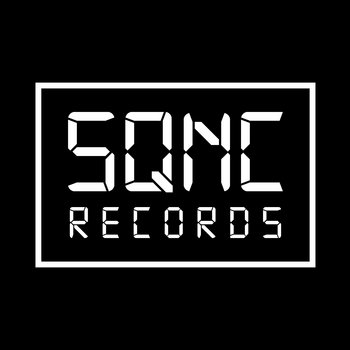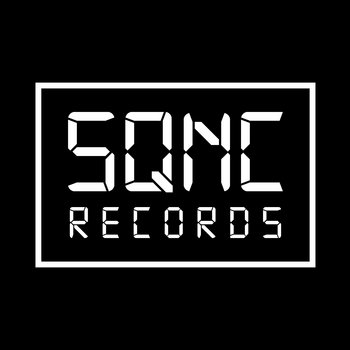 Lopez started his career as the bassist for a rock band, then went to form a hip-hop production team called LPZ with another prominent figure on the circuit, Octavio (real name: Jorge Carron), which would eventually become a record label—and is now one of the main platforms releasing Paraguayan electronic music. A veteran who's been involved in most of the pivotal moments that formed the scene in his hometown, he also wears many hats in the community. Still, it is as a gifted DJ and experienced producer that he shines brightest. This track is a nostalgic breakbeat affair using a classic drum break beefed up by a thunderous drum kick beautifully swathed in arpeggiated strings. A simple yet effective contribution to a compilation put together by SQNC.
Ariel Soler is a man of many monikers, P. Lopez and Demian among them, and master of many trades whose participation in the city's musical history is as important as it is multifarious: engineer, producer, DJ, composer, beatmaker. His output is as immense as it is diverse, hence the need for an array of nicknames to accommodate his restless creativity.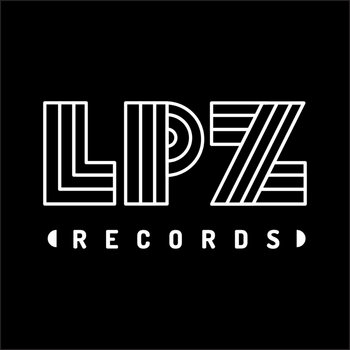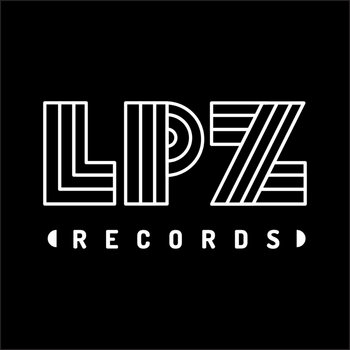 Both of these tracks convey his sonic signature that relies on a refined sound design and an economical approach to composition and harmonic interplays. Each has its way of taking us into enthralling journeys by evoking familiar soundscapes built around classic techno and house timbres.
Part of the talent who helped kickstart the current scene alongside Soler and Lopez, Octavio's approach to music-making is quite straightforward. His productions usually extract maximum force out of a few carefully chosen sounds. This is clearly a remnant of the repertoire of production strategies characteristic of drum & bass, the genre around which the three initially bonded, that he deftly rewires to create powerful works such as this stripped-down techno track, as well as a quintessential part of the identity of someone who's once was the drummer of the main black metal outfit of the country.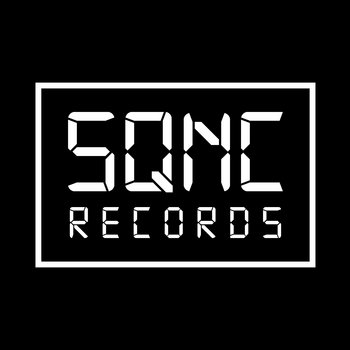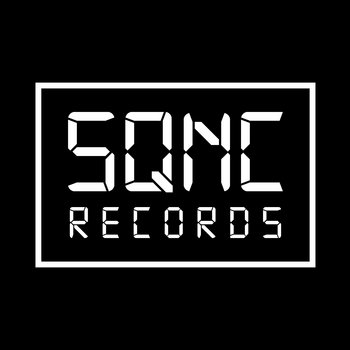 A Sequence alum and one of its former resident DJs, FreakG's take on the classic Detroit techno sound comes from a close reading of the tenets to reinterpret them in inventive ways. A Jeff Mills-esque sonic palette sets an ominous tone for this track, gliding over a simple yet perfectly well-crafted rhythm. A wonderful example of FreakG's secure command of the basics.
Pulso AS is part of the contingent of fresh talent who grew up listening to the artists above and now carries the torch of innovation. This track exudes the boldness of youth, especially in how it is assembled. The syncopated bass is worked to its limits with effects and filters, pausing at moments to extract maximum tension. Pulso AS conjures a mechanical, industrial atmosphere with an irresistible groove underneath using gentle but shadowy sounds.
Amanda is the main link between Asunción and São Paulo; she's lived most of her life between both cities, and dutifully helps the exchange of talent that now bears fruit in the output of the artists featured here. This track is both a great example of her style and how it's progressed in the last years; it's all about the forces created by a few sounds as dense and intense as possible. Synth stabs reminiscent of "golden age rave" forcefully maintain the energy so the percussion can perform its work on our bodies.