SCENE REPORT
How Oakland's Experimental Music Scene Became Queerer, Browner, and More Femme
By Nastia Voynovskaya · April 21, 2017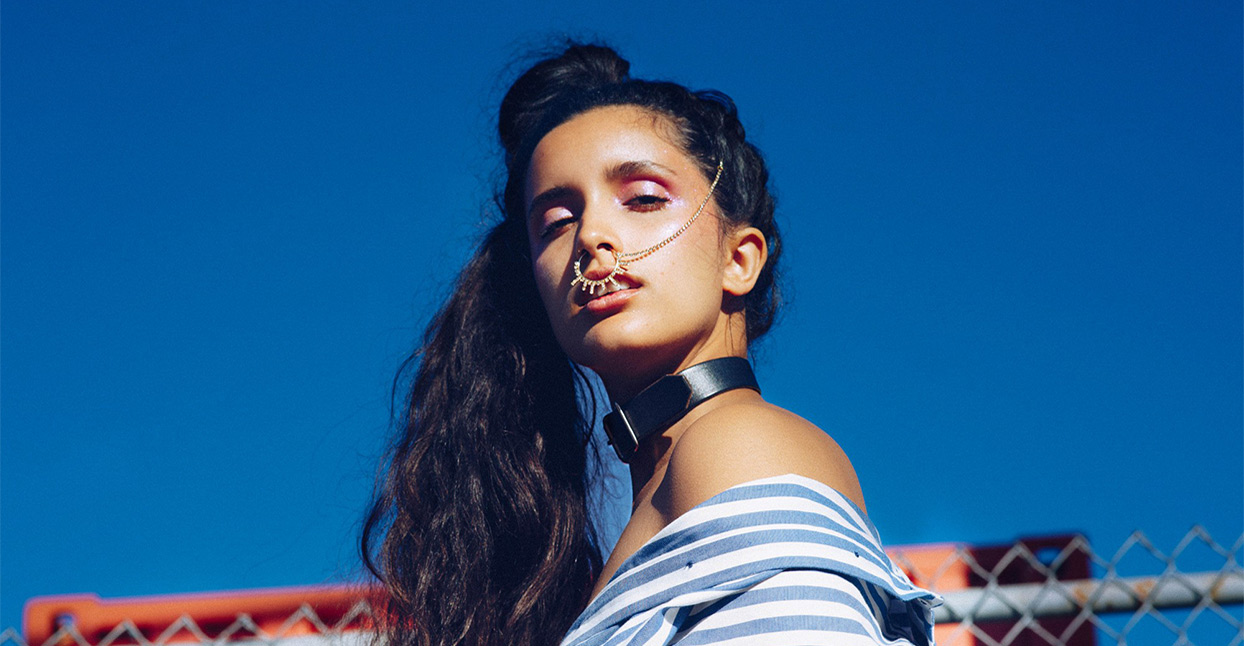 While, for many, the words "noise music" conjure images of white dudes in dank basements assaulting their audience's eardrums with feedback, there have always been artists who don't fit that description working within the medium. In the Bay Area, some of the most exciting new artists in Oakland and Berkeley's experimental, punk, and noise scenes are women, and predominantly queer women of color.
Historically, the Bay Area's different countercultures have been somewhat stratified among racial lines. In the '90s, the rave and punk scenes skewed white, while underground hip-hop shows drew out primarily black and brown audiences. But in the late '00s and early '10s, things began shifting, as party promoters made concerted efforts to integrate the scenes, hosting shows that featured punk bands, rappers, and experimental acts on the same bill.
Fast forward to 2017, and artists like eco-feminist noise duo Earthbound, bilingual, lo-fi pop singer Kohinoorgasm, warped reggaeton duo Las Sucias, noise punk band SBSM, and loop-pedal alchemist Spellling are among the first names mentioned in conversations about experimental music in Oakland—and not just in conversations among those traditionally marginalized in those scenes; virtually everyone who attends Bay Area house shows and warehouse parties knows their music and sings their praises. The proprietors of local labels, like Mike Daddona of Ratskin Records, are conscious of how whitewashed and male-dominated the experimental scene has been, and have made a conscious effort to book more shows that are more inclusive. Popular parties like Club Chai — the brainchild of 8ULENTINA and foozool, two Middle Eastern producers who are non-binary and female respectively—have put queer and trans electronic artists of color front and center.
But despite this progress, the Bay Area's experimental scene still has a ways to go. "When I first started doing shows, I was saying 'yes' to everything, because I wanted the experience and it was exciting," recalls Tia Cabral, a.k.a. Spellling. "I found myself thrown in front of a bunch of poker-faced white people who expect, expect, expect without giving anything in return. But I've also been in spaces like [popular venue] Oakland Secret, and there were house shows I played with Earthbound that were really incredible, because the audience was mostly my peers and people of color, and fellow musicians. Those spaces helped me open up as a performer, because the audience is so giving."
Sharmi Basu, a queer, Indian-American noise artist who performs as Beast Nest, recalls having to fight for respect and opportunities in the underground scene when she moved to San Francisco in 2010. She says that she and artists like Gorgeous Vermillion, Jeepneys, and Wizard Apprentice were among the only women of color in the scene, and that they often had to contend with being tokenized on lineups, or having their work overlooked altogether. "It's been really interesting thinking about the scene these days, where there are a lot more women of color," she says. "Just seeing the support that they have, compared to the support that I had—which was none. I remember playing NorCal Noisefest and people threatening to throw fruit at me."
There's an academic component to Oakland's experimental music scene, as well, and there has historically been overlap between these institutions and local DIY scenes. The Center for Contemporary Music at Mills College is a renowned institution founded in the '60s, and the university offers a prestigious masters program in electronic music. (In 1978, faculty member David Rosenboom collaborated with Don Buchla on one of the earliest digital synthesizers.) Respected composers such as Pauline Oliveros and Maggi Payne have been among its faculty. And there are festivals in the Bay Area, such as the San Francisco Tape Music Festival and Garden of Memory, that cater to the academic sector of the experimental music crowd.
But when Sharmi Basu enrolled in the electronic music MFA program at Mills in 2013, she found the attitudes in academia were as discriminatory as those in the predominantly white and male underground spaces. "There were only two, maybe three, people of color in the electronic music department, and maybe eight people of color in the entire music department," she says. "For me, being at Mills, talking about white supremacy was a struggle. The administration fought me. For me, learning to be technically proficient was so important, because imposter syndrome was so high. People would insult me straight up, or expect me to fail at every corner."
It was only in 2014 that Basu, who is 28 years old, saw things begin to shift in the DIY scene. "I feel like a lot of that was because there was a lot of people yelling about a lot of stuff," she says. "There was a lot of groundwork done by myself and by others who are my age and older."
The life cycles of underground scenes in Oakland tend to be short. Because of the affordability crisis in the Bay Area, there's no longer an abundance of derelict storefronts and warehouses in which to throw parties. When a landlord sells a building that used to house an underground venue, the groups of people that venue united typically scatter among other enclaves in the scene. Every year, a new crop of kids comes of age and starts building something new. And because of the Ghost Ship fire, which claimed 36 lives at a party last December, underground venues have become harder to find than ever before.
That's why, even though Basu is only a few years older than some other artists in the experimental music scene, many regard her as a foremother who paved the way for younger artists like Spellling, Kohinoorgasm, and Earthbound. "I think it has a lot to do with resistance also, to be honest," she says. "I think a lot of things shifted at the end of 2014, when all the stuff surrounding the shooting of Michael Brown was happening. That was a point when people were suddenly realizing what police violence is, and what white supremacy actually is."
And that shift is becoming apparent in the ways that younger artists describe their experiences in the scene. Josephine Shetty, a.k.a. Kohinoorgasm, attributes some of that movement to social media, which has allowed diverse artists to gain exposure, even if promoters are overlooking them for shows. "When someone with privilege takes up space in the physical world, that is a spot lost for someone else. But on the internet, there's infinite space," she explains. "If someone books a show full of white dudes, that's a show where black and brown women didn't get to play. I feel that the internet has created space for people, and I feel that really recently people have felt more comfortable taking up that space."
Spellling's excitement about how the scene is evolving is palpable. "[The scene is] definitely charged right now," she says. "Everyone is super excited to share space and encourage each other and promote each other. It feels super empowering. I feel super blessed to be a part of it right now. It makes me feel like I have a voice outside my limitations and circumstances."
As the Bay Area's experimental music scene becomes more diverse, many of its artists are making work that speaks to a wide variety of intersectional identities and issues, as you'll see in our round-up below.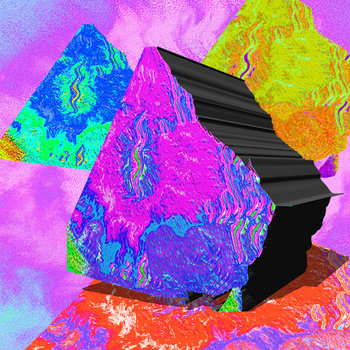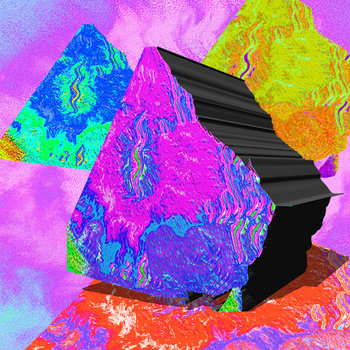 As Beast Nest, Sharmi Basu makes abstract, atonal sound collages that defy the idea that noise music needs to be grating or difficult to appreciate. Her 2016 tape, Taste of India, evokes fuzzy textures and brilliant colors with its electronic blips, celestial synthesizers, and robotic glitches. Listening to the project can feel like cruising above a sunrise on a digital rainbow.
The title Taste of India might sound like an orientalist cliche, but it's a nod — a wink, really — to Basu's Indian heritage. Her previous project, #tfwuugly (or, that feeling when you're ugly), which also came out in 2016, is a similarly abstract work which she conceived as an homage to black and brown women who don't conform to Western beauty standards.
At Mills College, where Basu completed her MFA, she focused her studies on the forgotten histories of people of color in experimental music through the ages. She regularly teaches a workshop called Decolonizing Sound as a way to challenge the dominant narratives in music. She's also organized a punk festival for black and brown musicians, The Universe Is Lit, that took place in August 2018.
Merch for this release:
Vinyl LP, Compact Disc (CD)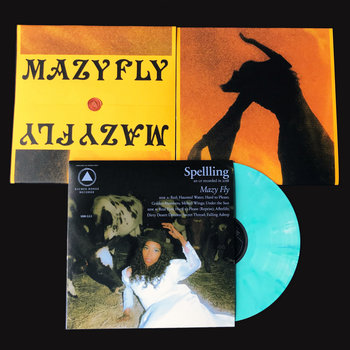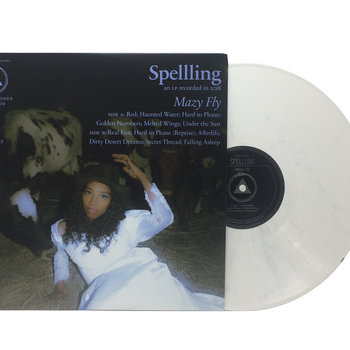 Tia Cabral calls her music project Spellling because of the magic she creates with her loop pedal and her voice. Her debut project, Pantheon of Me, which she released in January of 2017, is full of brooding guitars, shadowy whispers, and layers of vocal loops that turn her lyrics into emotional swells of abstract sound.
Cabral, who also plays guitar and keyboard on the album, explained that she started making music because of her fascination with the texture of the human voice. Much of her work is inspired by hymns and chants — instances when language becomes abstract, making it more about its physical properties and less about its content. With Pantheon of Me, Cabral explores the ways different aspects of our personality come together to make up a single self.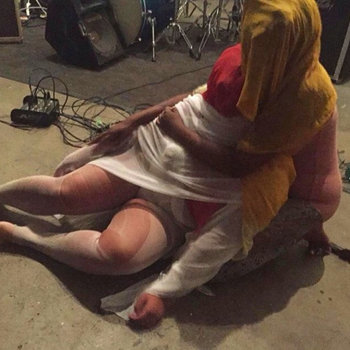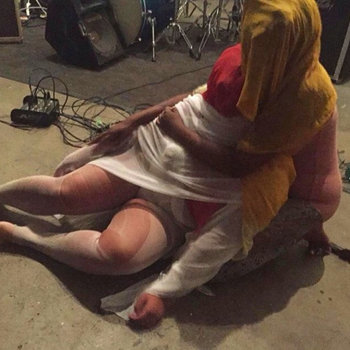 Jade Ariana and Angel Castellon's performances as Earthbound are experiments in intimacy. Often, the two musicians—who are both also performance and visual artists—dance with one another while wrapped in swaths of fabric, enveloping themselves and their audience in a kind of embrace. Their performances are poetic and ritualistic, and it's not uncommon for them to set up an altar to the Yoruba river goddess Oshun on stage.
Earthbound's self-released debut tape, The Flood, which came out in the fall of 2016, combines pitch-shifted vocals, loose-cannon percussion, stream-of-consciousness keyboard and synth playing, and hypnotic repetition. The title of the project speaks to recent environmental crises, like the battle against the Dakota Access Pipeline. This and other controversies, such as the Flint, Michigan water crisis illustrate how often the most marginalized members in society bear the burden of dealing with environmental disasters. Earthbound's work reminds us that the state of the earth and the well-being of its inhabitants are inextricably linked.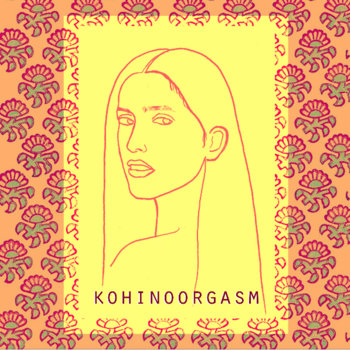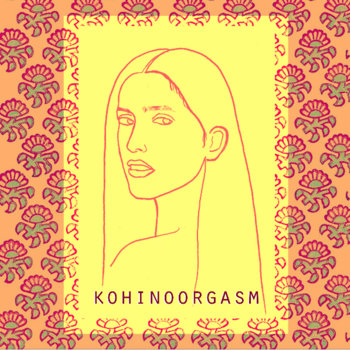 The Kohinoor is a diamond that was discovered in India in the 13th century. It changed hands from its original owners, the Kakatiya dynasty, several times before ending up in the possession of the Queen of England in 1849. To this day, it's one of the Crown Jewels of the United Kingdom. Though several Southeast Asian countries have attempted to reclaim it, its obscure origins—and the fact that these nations have different borders than they did in the 13th century—have made it impossible to restore the jewel to its rightful owners.
The story of the Kohinoor resonated with Josephine Shetty, who playfully named her music project Kohinoorgasm as an allusion to her origins as a mixed-race person of Indian and Irish-American descent. Children of immigrants often feel like they belong neither here nor there—not unlike the diamond.
Kohinoorgasm's debut album, Titalee is a collection of minimalist bedroom pop tracks that layer Shetty's soft, wispy vocals over sparse beats. She sings in Hindi and English about self-love, freedom, and body autonomy.
Collander is the moniker of Alli Yates, a singer making experimental pop that centers on her struggles with chronic illness and disability. The artist describes herself as, "a sick, queer bed-mongering babyghoul," and her 2016 sophomore album, grim bitch/sick shit, is as vulnerable as it is tongue-in-cheek. Over stripped-down beats that evoke disco and synth pop, Collander candidly sings about the intricacies of navigating relationships, emotional labor, trauma, and, sometimes, simply feeling like shit.
The singer is a member of Sins Invalid, a performance collective for artists with disabilities, and is a prominent disability rights activist within Oakland's underground scene. She's been known to book shows that strive to be inclusive and accessible to all, regardless of physical ability.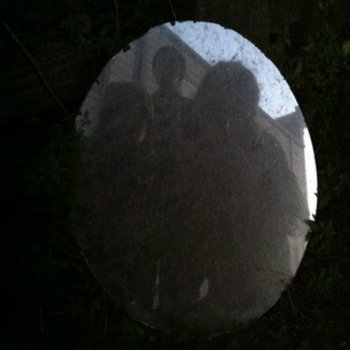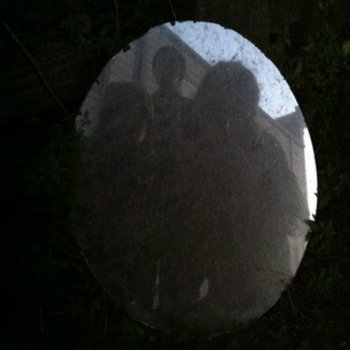 The members of Oakland band SBSM have described their project as queercore and noise, but no label quite fits their dark, tempestuous brand of rock. SBSM's EP from 2015, JOY / RAGE, couples roaring electronics and frenetic percussion with blasts of siren-like feedback and fuzz. The group's sound is even bigger and more all-encompassing at their live shows, and they've shared stages with similarly transgressive bands, like Olympia's G.L.O.S.S. In interviews, band members Rola, Sep, and Rosie have spoken to the ways their various immigrant heritages (the band's bio simply reads "MEXICO IRAN JAPAN") and queer identities have made them difficult to classify, which they see as an affront to the racist, sexist world we live in. Sep and Rosie also host the online radio show Scream Queens, where they showcase their favorite bands with similarly intersectional points of view.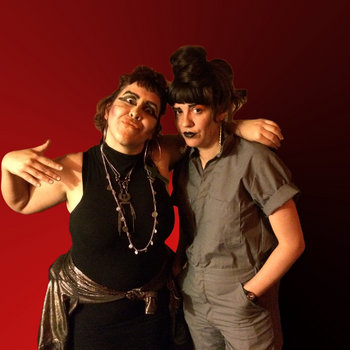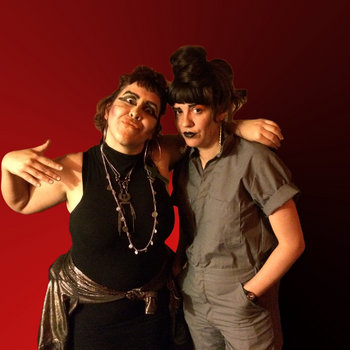 Merch for this release:
Cassette, T-Shirt/Apparel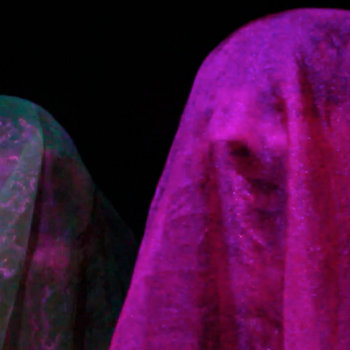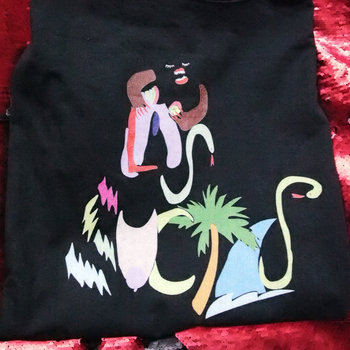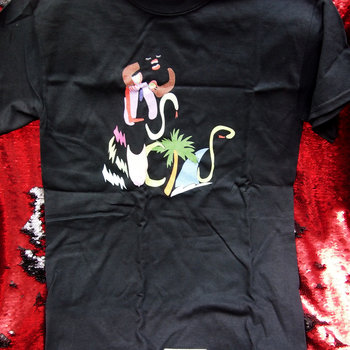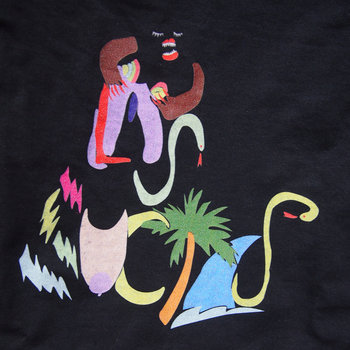 Reggaeton is the foundation of Las Sucias' music, but by the time the duo has had their way with it, the genre sounds nearly unrecognizable, beyond the faint echo of its signature thump. Band members Alexandra Buschman and Danishta Rivero met in Mills College's music program and quickly bonded over their Latina heritages (Buschman is Puerto Rican and Rivero is Venezuelan) as well as their love for warehouse shows and noise music. Their debut as Las Sucias, ¡Salte Del Medio!, which came out last year on Ratskin Records, combines harsh noise, reggaeton beats, and lyrics that call out cat-callers and sexists.
—Nastia Voynovskaya