SCENE REPORT
North West England's Unnerving Ambience
By Hugh Morris · Photos by Jacob Johnson · March 23, 2023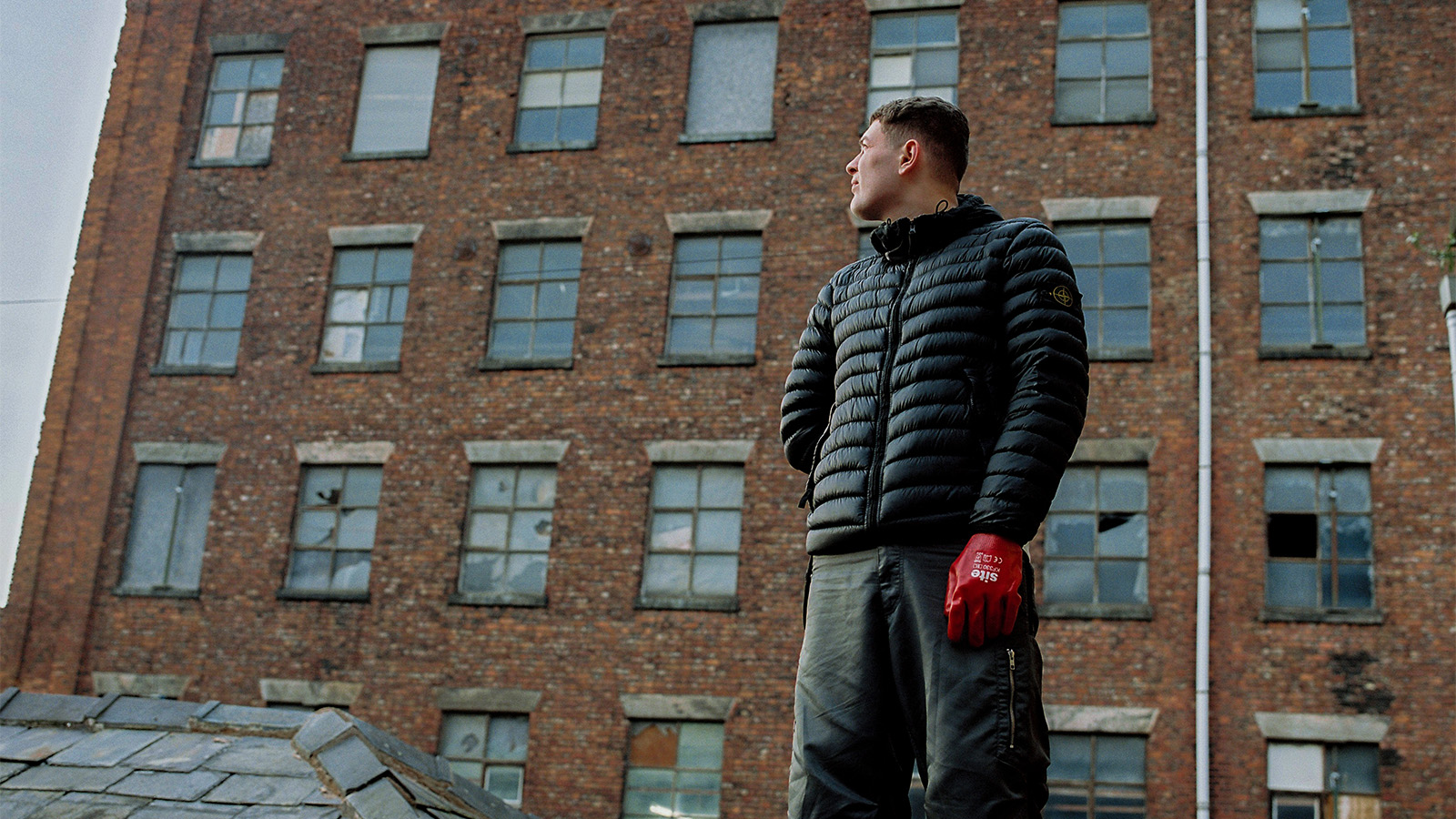 I meet up with producer Rainy Miller in one of the many areas of Manchester lacking a name. Years of urban sprawl have yet to engulf a series of "no man's lands" like this one, north of Victoria train station but south of Cheetham Hill. Miller's studio space, an upstairs room of a former synagogue, only adds to the mishmashed landscape of highrises and old industrial estates, its imposing exterior revealing little of the many lives it's lived since it was built in 1840.
Our conversation begins with Miller half-ranting about how the city has sucked the DIY scene into its orbit. "[Only] 10% of people are from Manchester first off. It's not a narrative driven by Mancs, it's driven by people from Lancashire," the Preston-born producer (real name Jack Bowes) explains. "[Lancashire] is not a big metropolis, it's a completely different thing, and all the credit gets dropped perfectly on this city, and also on five or six people."
Clearly, Miller includes himself in this group. With the international success of Blackhaine (the rapper, choreographer, and Kanye West hire who is also a friend of Miller's from high school) earmarking him as a de facto movement leader, it's been easy to assume that a small handful of collaborators are pulling in the same direction. Situating an ever-enclosing group in their night-time context—revolving around Manchester's SOUP, Hidden in Cheetham Hill, and Salford's The White Hotel—tethers the group to a creative space they're grateful for, but that only represents "about 2% of what's going on in Manchester. If you want to talk about the scene of Manchester, being brutally honest, it's a party scene," Miller says. "It's Anz, Jungle Joe, Finn, and Tom Boogizm, plus all the queer nights."
The centralizing trope is nothing new for Manchester. "It's just leaning into the politics of needing to have another community like Factory Records," Miller says. "The whole city has to be bounded and working together, with these artists from around here. It's like this fairytale Manchester thing."
There are few fairytales in Miller's own work, which is more like a stretched, lucid dream accompanied by a quiet sense of doom. "Through sonics and soundscapes, we've ended up with this tiny community of people that works together," he says. Miller doesn't deny the threads that bind, in practical terms (Miller shares his Manchester studio space with Blackhaine and one half of Space Afrika) as well as aesthetic ones. But he'd much rather talk about what he calls "sonics" than scenes.
The main quilting point is ambience: as a sound palette to draw from, a canvas on which to paint, and even an emotional sensibility in music that often reflects personal experiences of boredom and mundanity. Violent, emotional outbursts always gravitate back to that blankness. It's easy to feel unnerved.
From Miller's background in sample-based techniques and chord progressions (he lists Suzanne Kraft and the Melody As Truth label as inspirations), he met in the middle with creators like Blackhaine or Croww who began with interests in harsh noise; for them, ambience becomes a container, a point to return to after noisy textural explorations. "And because we're not traditional musicians, maybe that's why there's such an onus on [ambience]. You're dealing with just solid walls of noise at times." Noise's ubiquity makes it the ultimate leveler. "It's so accessible," Miller says, "because there's no complexity a lot of the time. And that's where the beauty is in, in the simple work of it."
There's a class angle to it too, but one that forges a different narrative to the maximalist working-class experience fetishized by performers intent on affirming their proletarian credentials, and a media that jumps on that in a search for authenticity. "For me it was like, let's just talk from the perspective of being from a working-class place with working-class roots. It's the everyday man kind of thing, which is just the mundanity of life, isn't it? For me and Tom [Heyes, Blackhaine], that's where the sonic comes from." Coldness, realism, and blank objectivity punctuate the duo's narrative-driven collaborations.
Miller's outlook affirms the creative expression of working-class people on their own terms: "It's alright to be a normal person. You don't have to come from the fucking dredges of the world and had the hardest race going to be able to have something to say, and that's the majority of the country."
Here is a selection of releases from the North West of England that explore similar unnerving sonic territory.
---
Merch for this release:
Cassette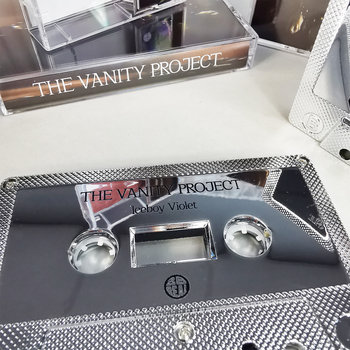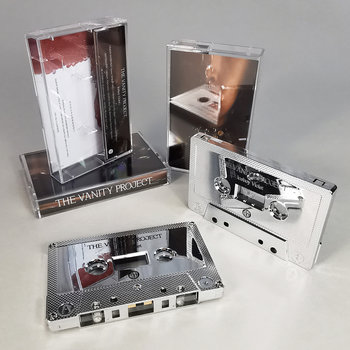 Rapper Iceboy Violet co-founded Mutualism, the label, club night, and mix series, featuring artists like BFTT and Clemency. Their mixtape debut The Vanity Project is full of places to explore next, with Space Afrika, Jennifer Walton, and aya (under previous alias LOFT) all making appearances. Opener "Urban Ambience" forms a brooding introduction to the theme running through these releases; "VANITY" is the project's urgent climax, and "Atone//Blankface" its natural conclusion, where aya's production wizardry drifts menacingly from a blank baseline into fizzing beats and distorted bars.
Merch for this release:

Aya hails from Huddersfield, and has strong ties to Manchester, having recently relocated to London. Im hole is deliciously eccentric, meticulously constructed, and darkly humorous ("come over we could fuck the void out of each other," a voice says on "what if i should fall asleep and slipp under"). The stuttering, tactile breakbeats of "dis yacky" are truly virtuosic, as aya pries open the deep unease that comes from delirious pleasure.
Jack Sheen
Sub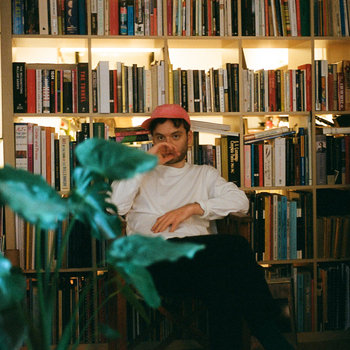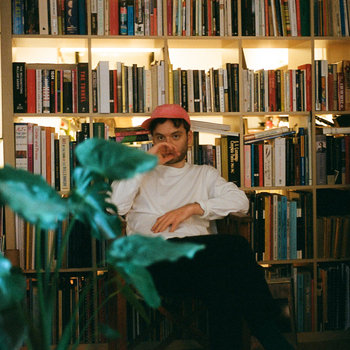 Merch for this release:
Compact Disc (CD)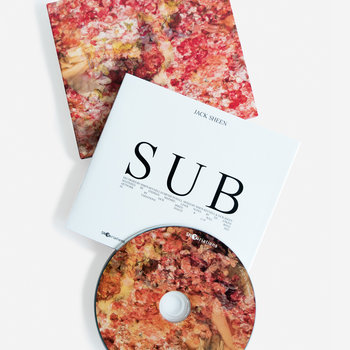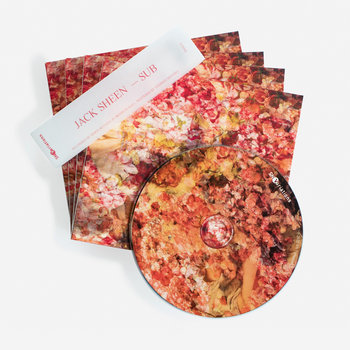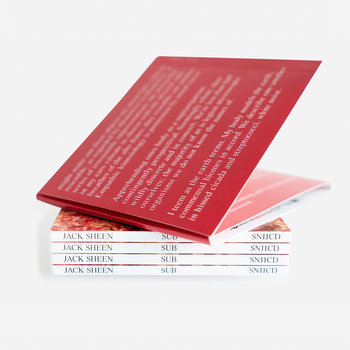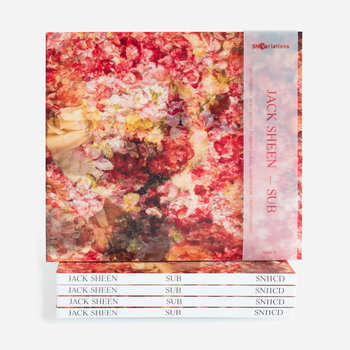 Sheen is a Manchester-based composer and conductor who occasionally pops up on NTS Radio. His debut album Sub saturates the aural middle-ground with quietly ecstatic tremors. The piece, in 11 sections, is an exercise in midpoints and crossovers, finding the places where found sounds, white noise, field recordings, and live instrumental performance meet without sapping these elements of their own individual energies. It's enthralling.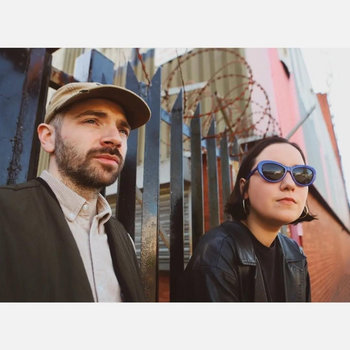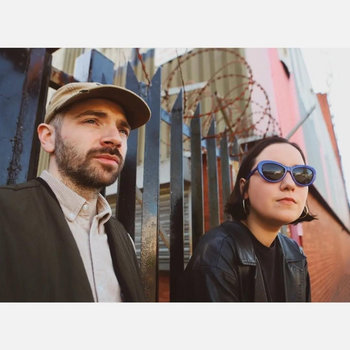 Merch for this release:
Cassette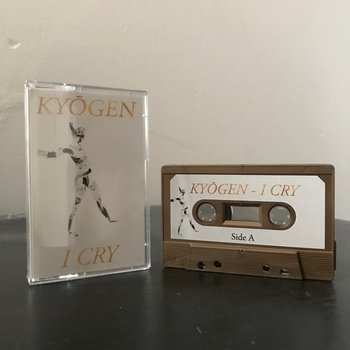 The word "kyōgen" comes from Japan. Meaning "mad words," or "wild speech," it's a form of interlude found in Japanese theater, usually coming between scenes as a form of light relief. The Manchester duo's electronic dream pop fulfills exactly that purpose in this guide, applying avant-sensibility to new wave song structures and spacious production.
Henzo is a Manchester-based, Preston-born producer and DJ. A member of Manchester's Strange Riddims group, Henzo has made a name for himself for finding the links between unlikely soundworlds. Here, he bridges noisy ambience and dancehall beats.
Merch for this release:
Vinyl LP
This EP has become the calling card for multi-hyphenate Blackhaine, violently lurching between drill and post-industrial noise; outbursts of anger and an absorbing mundanity. His latest release, Armour II—with production by Miller—suggests a route to understanding his music via the aesthetics of "socialist realism," akin to the cult film La Haine, from which he takes his moniker. But there's more to it than just realism, with hyperreal and surreal perspectives entering the picture too. On the title track of his second EP, Blackhaine furiously screams about the decline of Salford, a former heavyweight industrial city. But he shouts from inside a glass box, a vacuum that means his anger is sonically disenfranchised. Eloquent, brutal sound design cuts right through you to further emphasize the point.
There's a feeling of distress in the music of Greta Carroll, aka CURRENTMOODGIRL, the Brighton-based producer and instrumentalist who grew up in Whalley Range, a suburb to the south of the city. "RED (In bed)" pits bluntly economical lyrics against an expansive sonic palette; elsewhere, noisy, jagged beats accompany vocal melodies that lean towards industrial avant-pop.
Merch for this release:
Vinyl LP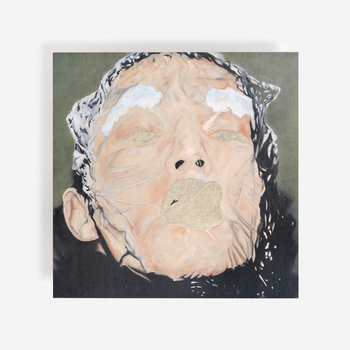 CURRENTMOODGIRL also features on this LP by FUMU, a self-described "Smoggy radge-packet" (Smoggies are people from Middlesborough, radge-packets, are, well, angry people), released on Andrew Lyster's adventurous YOUTH label. The handful of vocal appearances put this well past the darkest end of avant-pop; standout track "KISS DOWN PULL OVER" is a downtempo crawling cyborg that FUMU kills off in its prime.
Merch for this release:
Vinyl LP
Another YOUTH release, and another that captures heavy emotions. "Genesis Redux" begins a sinister collection of episodes from the mind of Richard Harris, a painter and producer who goes by the alias Sockethead. "Pissed and lonely, pissed and lonely, spilled wine in my caravan," a voice complains; from there, it spins off in lots of directions—into space ("When I Close My Eyes I See Paint"), to a private viewing of a bricolage of dread ("Chaos Portrait"), and into a darkened room with only torturously frenetic percussion for company ("In Search Of Truth").
Merch for this release:
Vinyl LP, Compact Disc (CD)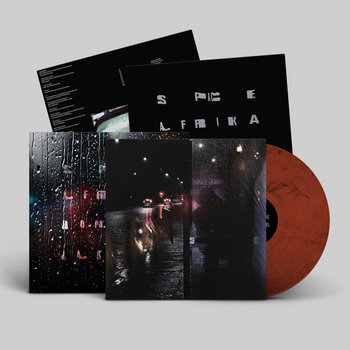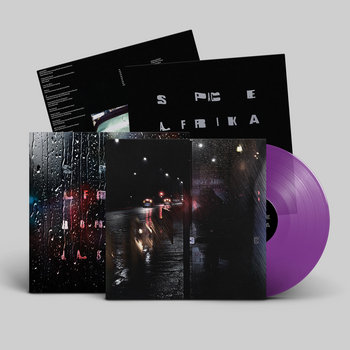 A tale of two Joshuas, Inyang and Reid together form Space Afrika, split between Manchester and Berlin respectively. Their second full-length album Honest Labour regularly reverts to foggy melodic melancholy. Celebrated single "B£E," featuring Blackhaine's flattened vowels and machine-gun delivery, references "trying getting rich at the top of the map"—the duo grew up in the north of the city—as the drill-adjacent track suddenly dissolves into sweet strings and pensive introspection. An eclectic, moving collection.