SCENE REPORT
Pagan Fires Burning: The New Wave of Dark Folk from the UK and Ireland
By Spencer Grady · June 22, 2023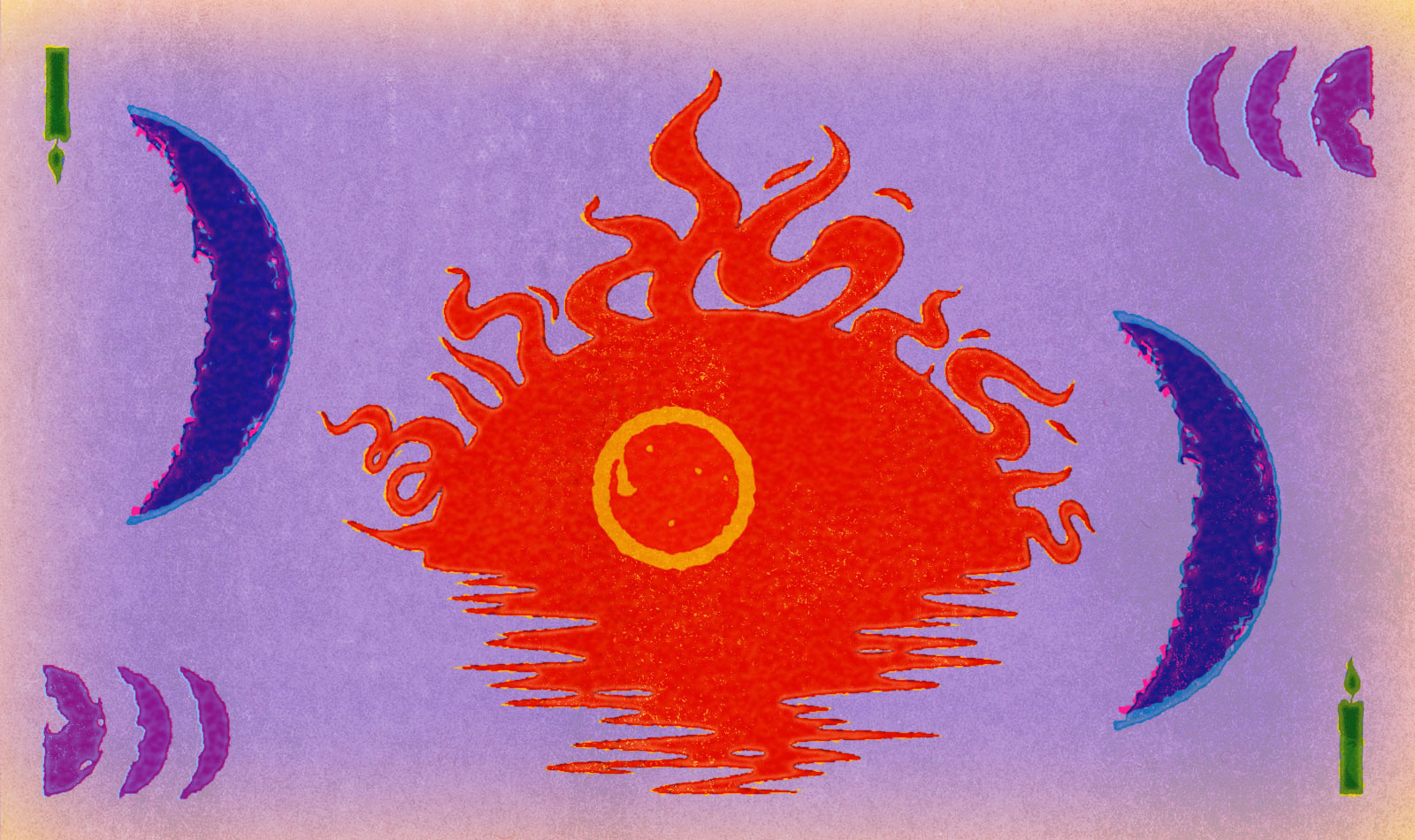 Morris dancers flexing en masse at this year's Brit Awards; artist (and one half of The KLF) Jimmy Cauty summoning cloaked acolytes for megalithic rituals in South East England; the pastoral terrors of folk-horror flicks, resurgent in the past few years: there's a strange sort of sorcery bedeviling the isles over on this side of the Atlantic.
In the early 1970s, with industrial action ubiquitous throughout Britain and Ireland, unemployment figures escalating, and the clock ticking down to stagflation, pioneering groups such as Incredible String Band and Comus were spearheading a new vogue in esoteric agrarian escapism. Films like Blood on Satan's Claw (1971) and The Wicker Man (1973) fed a growing appetite for superstitious thrills.
Now, a new, experimental generation is responding similarly. Confronted by increasing social dislocation and an escalating cost-of-living crisis, people across the UK and Ireland are turning to the arcane mysteries and myths of yesteryear to alleviate omnipresent modern-day malaise. Heroes are being located in the annals of rich history, pagan sustenance is being mainlined directly from the bosom of the Earth Mother, and examples of righteous resistance are being found in the stories of yore. "People like to look back when the present is unsatisfactory," says Debbie Armour, of esoteric Scottish folk duo Burd Ellen. "Artists like to hold a mirror to what they see, so we get a rise in a darker view of historical British and Irish culture."
From the longform drones of Lankum and Brìghde Chaimbeul to the ensorcelled hymnals of Burd Ellen and Hawthonn and the twisted nature songs of Lisa O'Neill, there's a welcome harvesting of folk music's darkest elements filtering into some of the most innovative sounds being produced across the UK and Ireland.
Artists such as Shovel Dance Collective, Hack-Poets Guild, and Dawn Ray'd are delving deep into our lands' checkered pasts to reap a polemic crop, fueling invective to be thrown across the bows of our oppressors. And when those blackguards still refuse to listen, there's always Ian Lynch's One Leg One Eye, to clean out the fat cat trash via a great cosmic Lovecraftian flush. Get to know these artists below.
---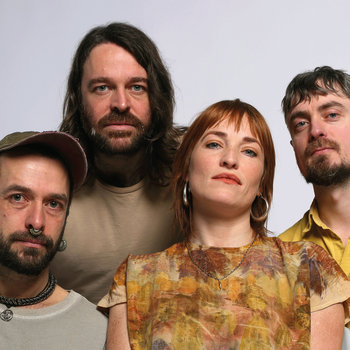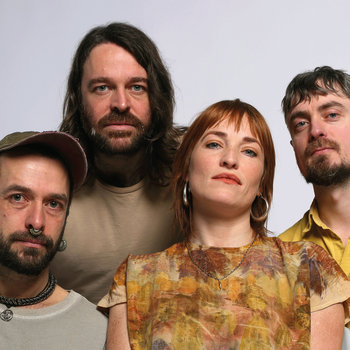 Merch for this release:
2 x Vinyl LP, Compact Disc (CD)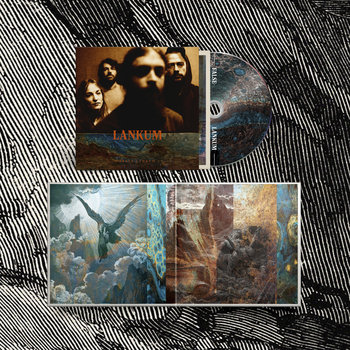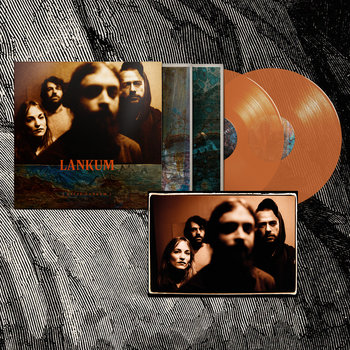 On their fourth full-length, the formidable Dublin quartet build on 2019's gothic-inclined The Livelong Day and push their experimentation to new extremes. Vocalist Radie Peat ramps up the heartbreak on the 17th-century ballad "Newcastle," but her captivating brogue is slowly engulfed on epic opener "Go Dig My Grave" by piercing waves of strings and organ, morphing earthbound concerns into a psychedelic folk horror tapestry woven in the drone-worlds of Phill Niblock. Almost as unsettling are the appropriately-named "Master Crowley's," a devilishly wild concertina-powered reel offered in debauched petition to the good Saint Vitus, and the cacophonous coda of "The Turn," a dastardly, malevolently churning kiss-off redolent of a particularly corrosive Nurse With Wound-style collage—a characteristically bold move from a group flirting with mainstream acceptance without ever compromising their art.
Merch for this release:
Compact Disc (CD), Vinyl LP, Cassette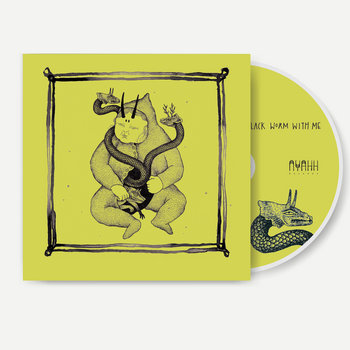 Lankum's Ian Lynch exorcises some of his most militant demons on an astounding solo debut which fully embraces his love of raw black metal and the moody ambient works found on labels such as Past Inside The Present, Lontano Series, and Decaying Spheres. In clouds of billowing uilleann pipes, windbox, and swirly hurdy-gurdy hum, he sets to obliterating the precepts of folk, his haunting vocals connoting a stark melancholy born of modern-day disaffection. The multi-tracked entreaties of "Bold And Undaunted Youth" (a menacing take on the traditional "Newry Highwayman") appear to die on the ears of a deaf god, its throbbing mantle of ritualistic drones tracing ley lines back to Coil's deeply esoteric Musick To Play In The Dark pair of records. More sinister still is the acutely unsettling instrumental "The Fancy Cannot Cheat So Well," which plays like a date-night rendezvous in one of Blake's "dark satanic mills" with edgy Swedish oddballs Abruptum.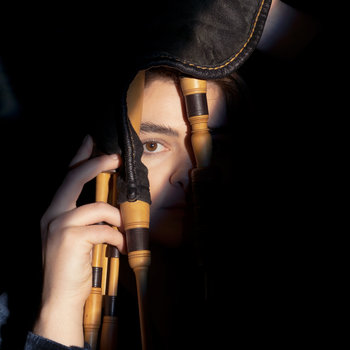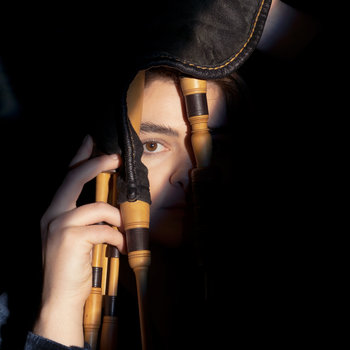 Merch for this release:
Vinyl LP, Compact Disc (CD)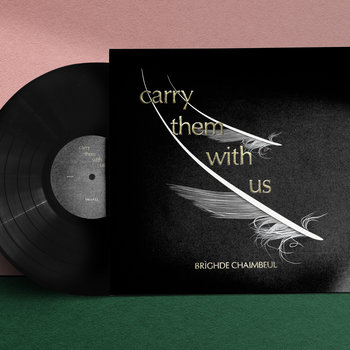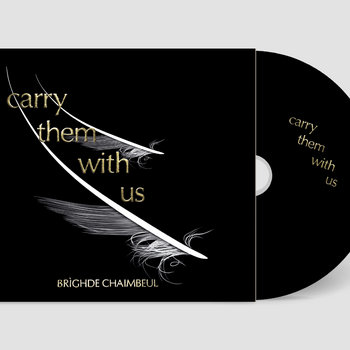 For her second album, Carry Them With Us, the extraordinary Scottish smallpipes revivalist Brìghde Chaimbeul coaxes an immersive suite of tone poems evoking the outstanding natural wonders of her native Isle of Skye. Her instrument's purling double-note drones curdle like the tidal waters crashing against the region's craggy peninsulas, diverting their sprays in delirious murmuration on "Pilliù (The Call of the Redshank)" and "Crònan (i)", the latter provoking images of La Monte Young leasing the Dream House for a slo-mo Highland fling. Combine those already luscious sounds with the labyrinthine billow of Colin Stetson's burly sax on tracks such as "Tha Fonn Gun Bhi Trom (I Am Disposed of Mirth)" and something truly fantastic begins to stir: the Misty Isle is agitated into yielding its bountiful primordial folklore, with Chaimbeul serving as scryer for fabled tales of shape-changing seducers, humanoid avian translators, and saturnine ogres who met with a watery grave.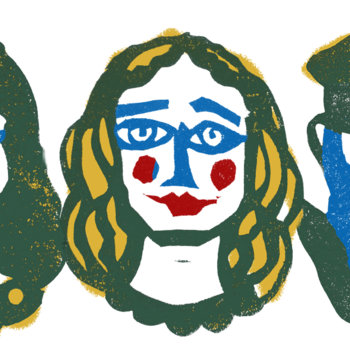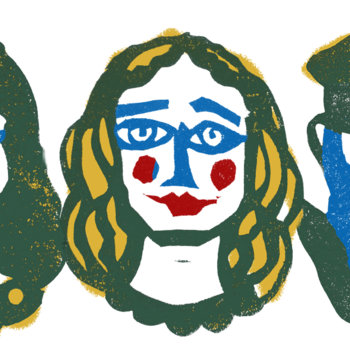 Merch for this release:
Compact Disc (CD), 2 x Vinyl LP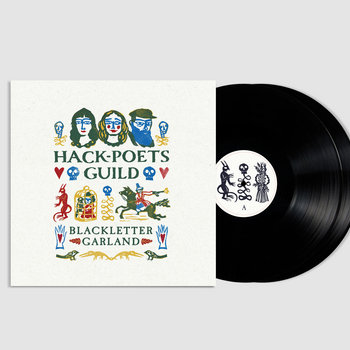 Lisa Knapp, Marry Waterson (a scion of the illustrious Waterson clan), and Nathaniel Mann scoured the broadside collections of the Bodleian Library in Oxford for their centuries-old tales of murder and moral effrontery. Beyond the trio's obvious fascination with myth and legend abides an anti-authoritarian agenda expounded explicitly on behalf of the have-nots. Protagonists echo their rebellion across the generations, challenging callous governments and systemic corruption via Mann's Auto-Tune proxy on "Meat For Worms" and the recorded manipulations of a threshing machine during "Hemp & Flax," a revitalized work song written from the perspective of female inmates interred at Bridewell Prison. The modern-day societal shame of public service workers needing food banks finds a string-driven, yesteryear analog on "The Troubles Of This World," while the immodest anti-hero on the spry, bodhrán-backed "Daring Highwayman" proudly pitches his ill-gotten gains as reparations gleaned within the context of an ongoing class war.
Merch for this release:
Compact Disc (CD)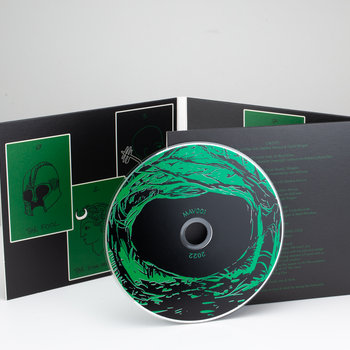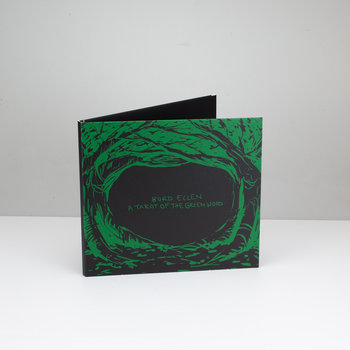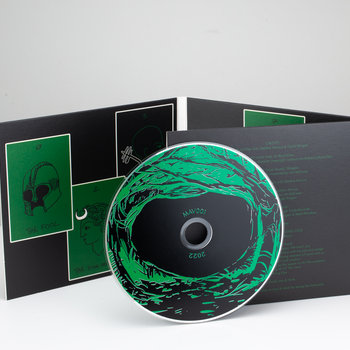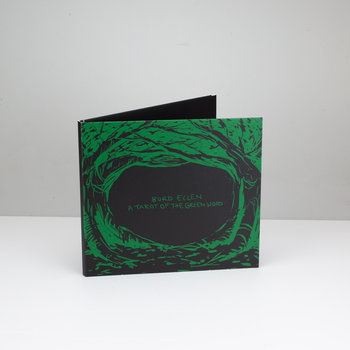 The Major Arcana of the tarot are divinatory teachers of valuable life lessons dredged from the depths of the inscrutable. These cards provide the chief inspiration behind the third studio album by the Glasgow-based duo of Debbie Armour and Gayle Brogan. It's a bewitching collection of enigmatic takes on traditional tunes, swaddled in transcendent drone and multi-layered vocal incantations. Opening track "The Fool" is a deliciously swirly reading of the well-known "Over The Hills And Far Away," its compellingly simple pacifist message woven into Brogan's soaring harmonium and pinging chimes, while "The High Priestess & The Hierophant" is a ghostly take on "Fair Annie," with Armour's distinctive Scottish burr enveloping themes of female subjugation and liberation. A Tarot Of The Green Wood concludes with its only non-trad track, "Under No Enchantment (The Star & The Moon)," with Scottish troubadour Alasdair Roberts's original oblique wordplay encapsulating this album that bridges the temporal and mystic realms.
Merch for this release:
Cassette, Compact Disc (CD), T-Shirt/Shirt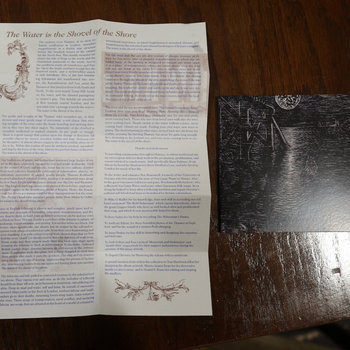 With its specific focus on Mother Thames's tidal ebb-and-flow, this politically-charged full-length by the ever-fascinating Shovel Dance Collective also draws on other watery bodies to inspire an expansive, yet spartan, collage of field recordings and traditional tunes drawn from the songbooks of England, Ireland, Scotland, and Guyana. Accompanied by accordion, bowed cittern, hammered dulcimer, banjo, cello, harp, and organ, fervent vocal harmonies give voice to history's marginalized on old work tunes "The Weary Whaling Grounds" and "The Wild Goose Shanty," as colonization, slavery, exploitation, racism, and crony capitalism are put on the firing line. A dreamlike bricolage brims with broiling, hypnotic drones and on-site captures of rippling tides, feeding frenzies of famished gulls, and bustling dockyards, recalling the disconcerting Cornish coastal setting of Mark Jenkins's eerie 2019 drama Bait.
Merch for this release:
Compact Disc (CD), T-Shirt/Shirt, Cassette, Vinyl LP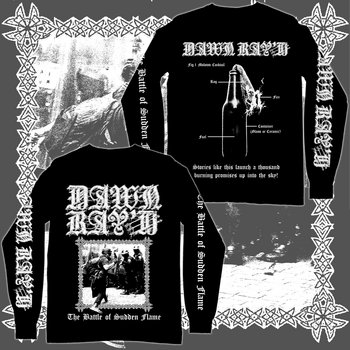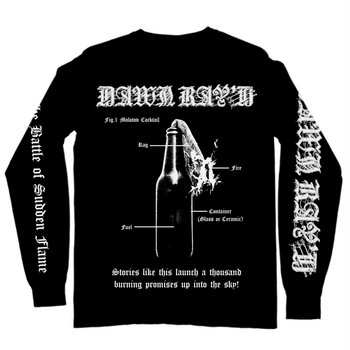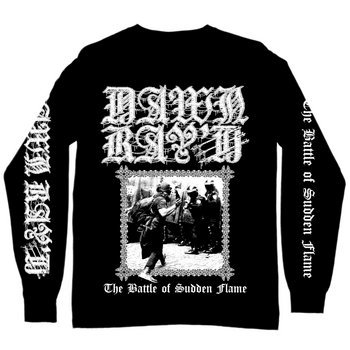 Since emerging from the UK's post-hardcore scene in 2015, Dawn Ray'd have been tempering their black metal sound in traditional folk music's insurrectionary fire. But while the the proudly anarchist, anti-fascist trio's previous albums—such as 2017's The Unlawful Assembly and 2019's Behold Sedition Plainsong—just flirted with folkish embellishments, their most recent album, this year's impressive To Know The Light, saw them make a far firmer commitment towards tracing their lineage back to the protest sounds of Albion's anti-establishment past. With vocalist Simon Barr's cleanly sung chants and keening electric violin increasingly pushed to the fore on tracks such as "The Battle Of Sudden Flame," and defiant a cappella mantras such as "Requital" punctuating the more frenzied moments, Dawn Ray'd are fashioning a distinctly English equivalent to Panopticon's Appalachian-infused extreme metal while finding themselves cinched in firm alliance with fellow forward-thinking folk radicals Lankum and their ilk.