SCENE REPORT
NECRONOMIDOL and New Directions in Japanese Metal
By Patrick St. Michel · Photos by Mari Kojima · May 18, 2017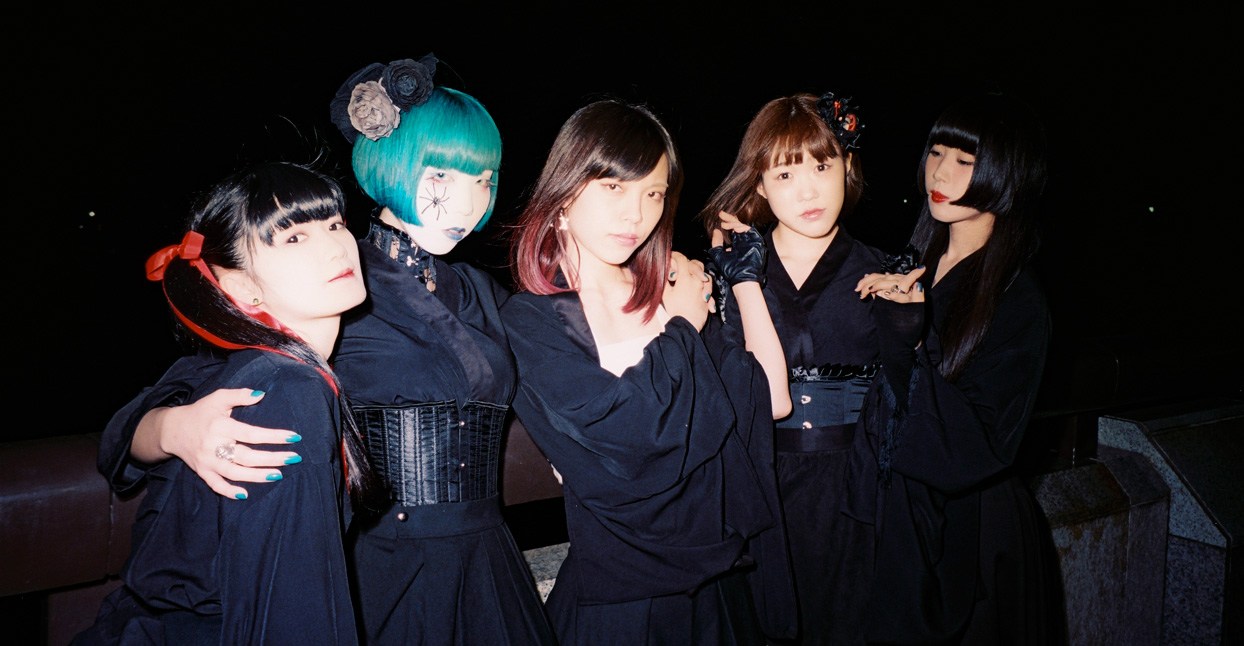 In many ways, NECRONOMIDOL look a lot like other groups in the Japanese "female idol" genre, a corner of J-Pop in which groups of young women perform chirpy pop while dancing. The group consists of five members, ranging in age from late teens to early 20s, which is in keeping with the style's emphasis on youth. But NECRONOMIDOL don't perform the excessively upbeat, synth-driven numbers about friendship and crushes typical of the genre—NECRONOMIDOL are a metal group. They dabble in darkness; their associated imagery is heavy on skulls and ample violence, and their music makes ample space for industrial and the speedier varieties of metal.
But the group's live shows are hardly typical of metal. For one thing, there are no guitars or drums on the stage; instead, a backing track plays while the five members dance in unison, sing, and occasionally deliver bloodcurdling screams. And while their presentation is atypical, they aren't the only Japanese band seeking new sounds beyond the borders of heavy metal. They're instead part of a scene that also includes the Osaka-based band Vampillia, Tokyo's industrial and metal fusion rockers Legion of Andromeda, and many, many others.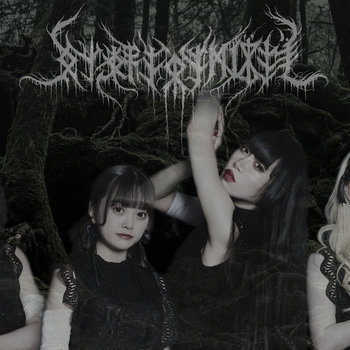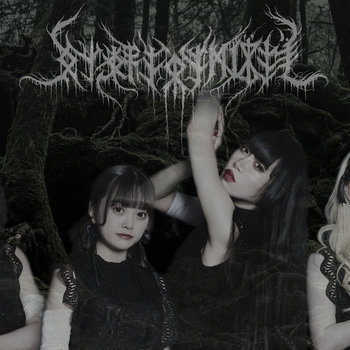 Merch for this release:
Compact Disc (CD), Vinyl LP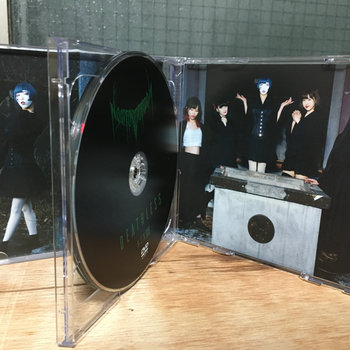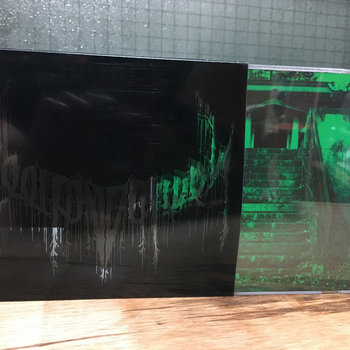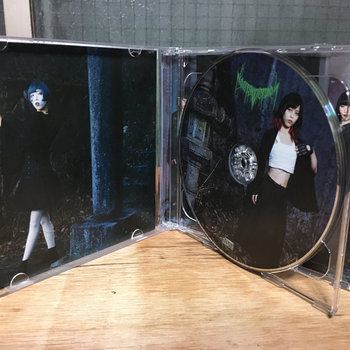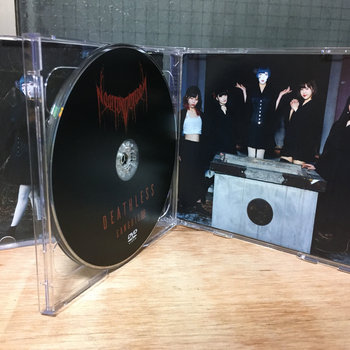 This isn't the first time Japanese metal acts have pushed the genre into new and unusual directions, both musically and visually. X Japan, one of the country's biggest metal bands, augmented their riffs with theatrical drama and plenty of makeup, helping to launch a subgenre called visual kei. Bands such as Maximum The Hormone incorporated elements of nu-metal, while Boris captured international attention for working drone and shoegaze into their sound. Recently, idol groups similar in sound and structure to NECRONOMIDOL—girl groups merging cuddly melodies with harsh noise—have risen in popularity, spearheaded by global-success story Babymetal.
"Plenty of bands are doing the same thing—ones that are more underground and more 'subculture,' who they never get exposure," says NECRONOMIDOL member Sari (who goes by a singular name). She's speaking from a practice space near the venue they group will perform in one hour. She's already wearing her signature white face paint, and there's a plastic spider on her left cheek. "Since we are 'idols,' we can move forward more easily, and we can bring these sounds to a wider range of people." Those sounds include chugging electric guitar riffs, heavy drum hits, and the occasional darkwave-inspired synth line. And because of their lineup and presentation, they often attract fans accustomed to the choreographed dance moves central to Japanese idol music—which NECRONOMIDOL also provide.
Merch for this release:
Compact Disc (CD), Vinyl LP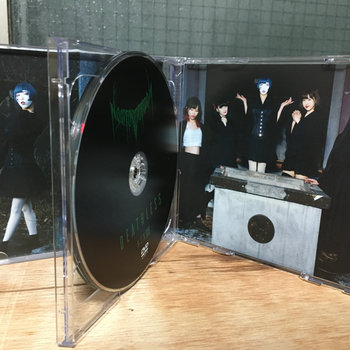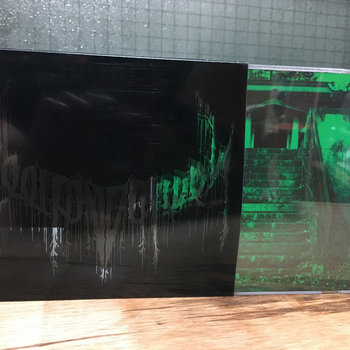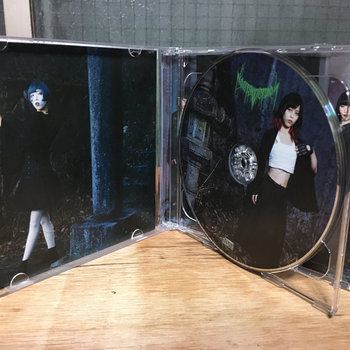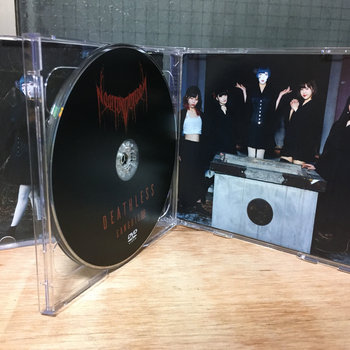 NECRONOMIDOL, who claim to be Japan's first "occult-infused" idol group, formed in the spring of 2014, after Pittsburgh-born manager Ricky Wilson issued a call for auditions. Sari was looking to take her interest in shironuri face paint to stage, while fellow founding member Risaki Kakizaki came from a different idol outfit. "Things didn't go as well as initially planned with that [first] group, so we broke up," Sari says. "I took a bit of a break from being an idol. But I thought, 'I really like performing and being on stage, and I don't feel like I accomplished everything I wanted.'"
Just a few years later, Sari and Risaki are NECRONOMIDOL's only two remaining original members, which is in keeping with the high turnover in Japanese idol groups (many bands have "graduation" ceremonies for departing performers). The current lineup, featuring Risaki, Sari, Hina Yotsuyu, Rei Imaizumi, and Himari Tsukishiro, is the version of NECRONOMIDOL behind February's Deathless, the group's second album of dark metal-inspired songs. The album was primarily helmed by outside songwriters, but features input from the members themselves—a sharp contrast from the creative process for most idol groups. The album features heavier lyrics, with plentiful references to death and Greek mythology. Yet for all of that, the album still boasts catchy hooks, delivered in a higher-pitched style.
NECRONOMIDOL aren't the only act blurring the lines between metal and pop in Japan today. Many bands are building on the genre, whether by bringing in string sections, or employing vocal repetition in confrontational ways. "The line between traditional and new is blurring," says Norikazu Chiba, leader of metal-instrumentalist outfit OVUM. "You can express what you really want to convey more freely now." The venues are often small and dingy, and the fans coming out are a mix of metalheads and general rock fans who usually avoid the older subterranean spots preferred by purist metal acts. In NECRONOMIDOL's case, the crowd splits between punters ready to start a mosh pit, and the nerdier wotagei set, fans who choreograph their own dance moves to the group's songs.
Merch for this release:
Compact Disc (CD), Vinyl LP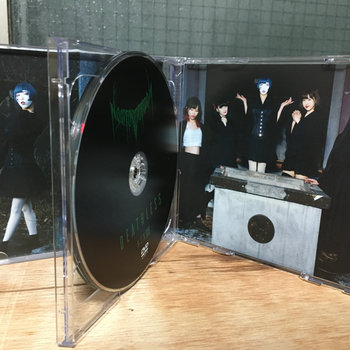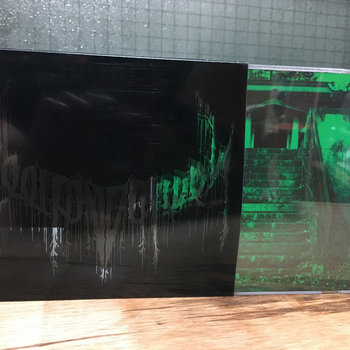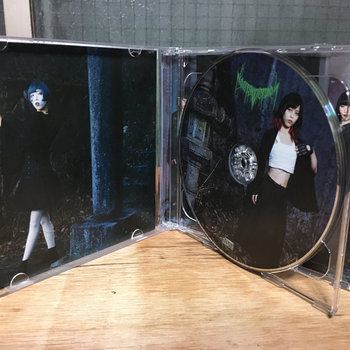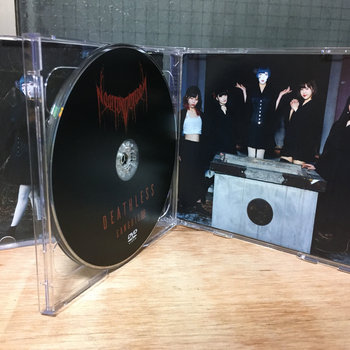 "I think metal fandom and things like anime and geek fandom are very similar," says Ryotaro Aoki, founder of the band Looprider. "You sort of create this deep, fantastic world in your mind, it becomes another reality. Metal is very much like world-building; you can create heaviness through textures and atmosphere and storytelling."
NECRONOMIDOL, like the other bands on this list, are expanding the boundaries of what metal in Japan is. "The idol lifespan is relatively short," Risaki says. "But with NECRONOMIDOL, we want to continue on and kind of push it forward as its own genre. Make it its own thing." Here are six groups taking that sentiment to the next level.
Merch for this release:
Compact Disc (CD), Vinyl LP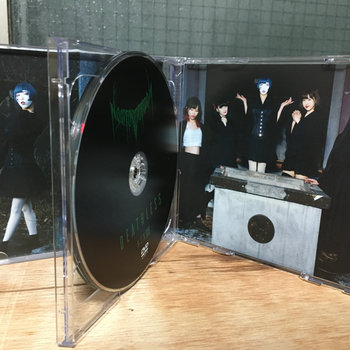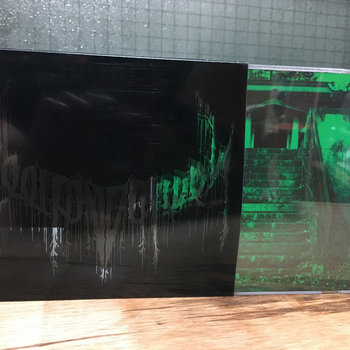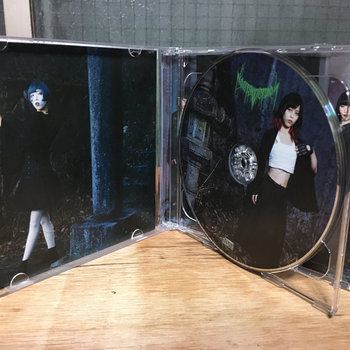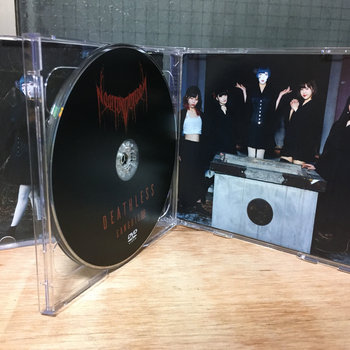 Deathless came together at a much faster pace than the group's first effort, 2016's Nemesis. "The schedule was really tight. I'd be getting lyrics or the vocal melodies three days before recording, and then have to go in and just do it," member Hina Yotsuyu says. Despite the shorter timeframe, the album stands as the most focused and confident sounding release from the five-piece to date, moving from nervy synth-pop numbers ("Skulls In The Stars") to more traditional metal cuts ("End Of Days").
"For [last year's mini-album] From Chaos Born, there were times I wanted to inject an opinion, but was worried it wasn't the time to speak up. Listening back to them, I should have spoken up," Risaki Kakizaki says. "Going into Deathless, if there was something I needed to say, I was going to say it."
What remains present on their latest, and what makes it such an absorbing listen, is tension. "Some groups doing idol and 'loud music,' the voices mesh too well with the music. I feel with NECRONOMIDOL, we actually have more of an unbalance—a good unbalance—between the vocals and the actual instrumentation. And that's something we want to push forward, a feeling of uncertainty," Kakizaki says.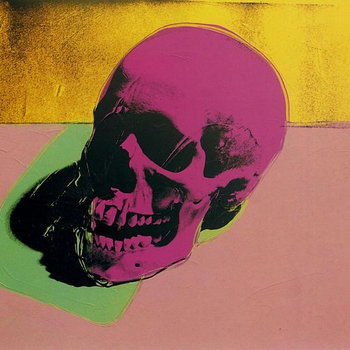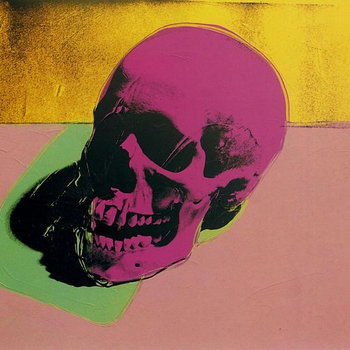 The Osaka-born outfit Vampillia approach everything with dramatic flair. Counting guitarists, violinists, and pianists amongst its 10-plus members, they also partner with a wide array of guests on their whirlwind creations; to date, they've collaborated with electronic producer μ-Ziq and Japanese noise pioneer Merzbow.
Vampillia draw from many styles, but metal is at the center of their herky-jerky sound. A song like "Endless Summer" starts with spoken-word monologue accompanied by piano twinkles, but eventually plunges into harsh guitar feedback, topped off by shouted vocals, before pivoting back to a more refined passage. Vampillia's twisty, string-accented approach to metal comes through clearly on their recent collaborative album with Jun Togawa, where the Osaka group serves as the celebrated Japanese artist's backing band, reimagining her songs with driving guitar and violin.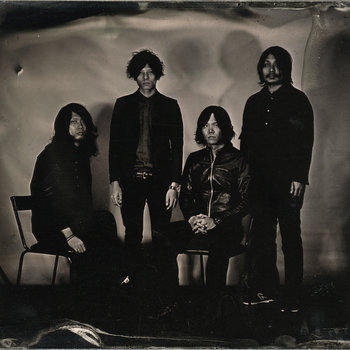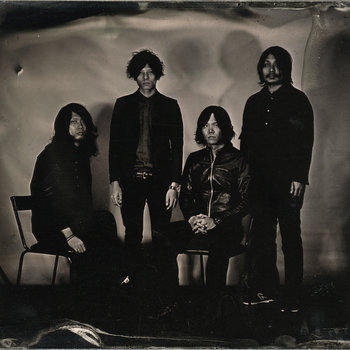 Norikazu Chiba, leader of Tokyo quartet OVUM, says that, until their second album ascension, most saw them as a traditional post-rock group. "Since then, we've taken on a heavier, more aggressive approach to our sound," Chiba says. "We'd define our style now as a kind of 'metal-oriented instrumental rock.'" This shift, prompted by a European tour, has resulted in OVUM embracing more guitar distortion and heavier-hitting drums—as heard on last year's thundering album Nostalgia, and "Cinder," a split-single with fellow Japanese act a picture of her.
"We're taking on a metal-ish approach maybe, but we're not a pure metal band," Chiba says. They are currently recording their next album, which highlights the band's growing confidence in their harder-edged instrumental approach.
Merch for this release:
Compact Disc (CD)
Tokyo four-piece Looprider don't restrict themselves to any one specific genre; over the course of three albums, they've dabbled in shoegaze and hardcore, among other styles. "But metal is always on my mind; I like riffs, I like big, distorted guitars, and I like bands who can create their own worlds," says Ryotaro Aoki, the band's founder, and a huge Boris fan ("They do all these different styles and genres, but to me a lot of it is built on this fundamental base of metal and heavy music"). Looprider's music often dabbles in metal territory, as evidenced by Ascension, a set of harsh, quick-hit numbers. It also pops up on this year's Umi, a 25-minute-long song featuring plenty of aggressive, guitar-centric passages. Aoki says it would be a stretch to call their latest metal, but thinks heavy elements reside within.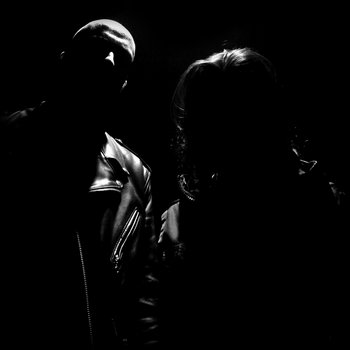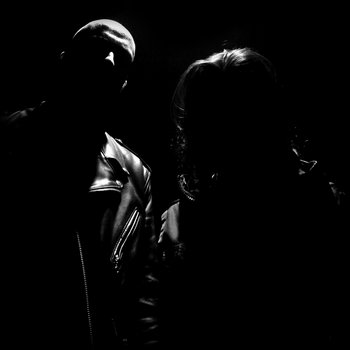 Merch for this release:
Compact Disc (CD)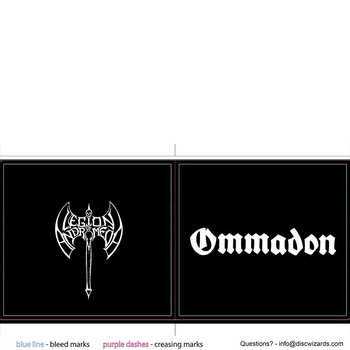 This Tokyo duo makes the most of repetition, blurring the lines between crushing industrial music and black metal. The liner notes to their debut album Iron Scorn state, "Just seven slabs of inhuman heaviness fueled by total hate. The world is dead and mankind is shit." The Steve Albini-recorded-and-mixed set offers up a pretty accurate aural equivalent for that description. Comparisons can be made to Godflesh, Albini's own Shellac, and even Japanese black metal-meets-noise unit Endon, but the pair's pummeling approach to metal makes them the most confrontational entry on this list—a style that extends to their interviews. "We don't fit to any scene," they say. When asked about the state of metal in Japan, they reply, "It's full of shit."
The youngest band on this list, pale formed in the summer of 2016 after playing in a different band together for the three years. Vocalist Sakaguchi Junichiro, guitarist Watanabe Hirofusa, and bassist Yoshida Kensuke all belonged to the same music club in university, so they've known each other quite some time (with drummer Oikawa Yuki joining later on). To date, they've only released February's Demo EP, but the two songs it contains show off a forceful and scream-heavy approach to the genre. Their songs are start-stop affairs, usually ripping ahead, but also features a few quieter passages, all capped off by Sakaguchi's throaty howls. The songs on Demo never cross the five-minute mark, but pack plenty of twists and turns within their brief run times. It's a reminder that a younger generation is ready to keep pushing the sounds of metal forward.
-Patrick St. Michel