SCENE REPORT
Melbourne's Electronic Moment
By Ben Murphy · February 08, 2018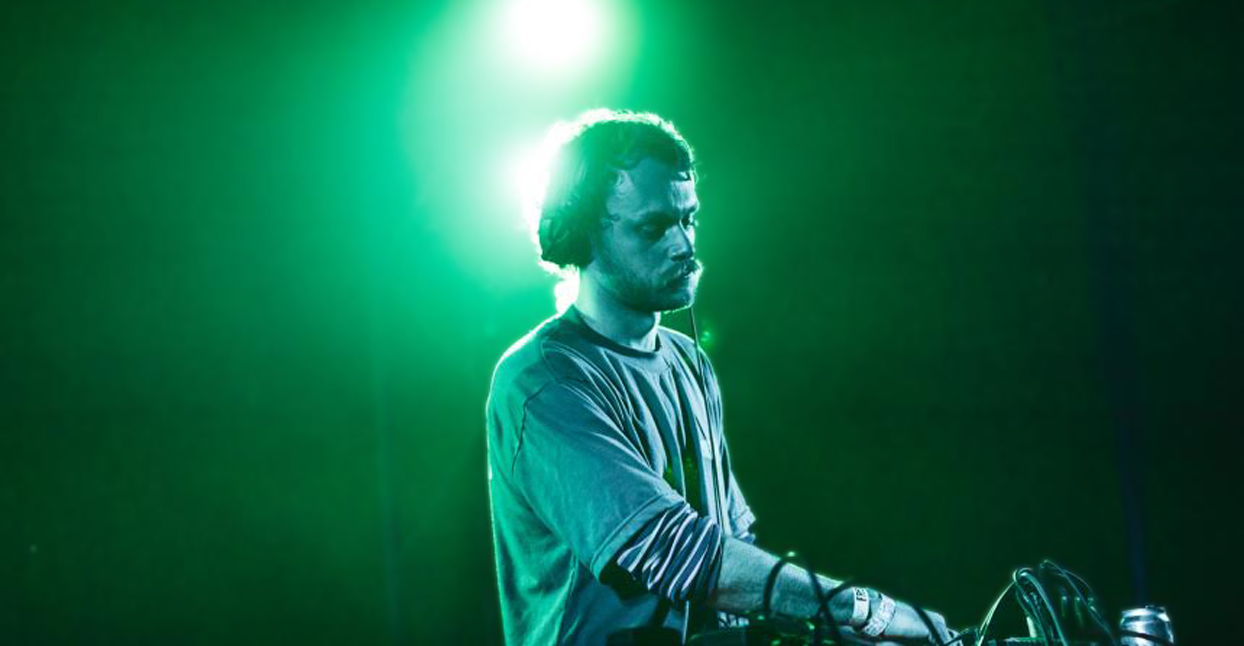 Miles away from the bubbling electronic music hubs of northern hemisphere cities like Berlin, Lisbon, and London, producers, DJs, and musicians in Melbourne, Australia have begun forging an underground scene of their own—one healthy enough to support illegal park parties, a small network of sweat-soaked basement clubs, and a wide range of left-field sounds.
Music has long been a vital cultural element in Melbourne; bands like the Birthday Party and Cosmic Psychos blazed ferocious early trails in punk rock and many of its later acts—from The Avalanches to Cut Copy and King Gizzard & the Lizard Wizard—have enjoyed success around the world. But the city's electronic music scene is still relatively young, its artists ungoverned by genre or preconceptions of how their productions should sound. As a result, the scene has been producing everything from galactic synth psalms to ambient breakbeat. "Currently, it seems to be a little golden period here," says Rory McPike, aka Rings Around Saturn.
That Melbourne's electronic underground has flourished while similar movements in other Australian cities have fizzled is in part due to the city's looser laws. Sydney's restrictive citywide "lockout" policy dictates that no customer may enter clubs after 1:30am. According to the city's Lord Mayor Clover Moore, the law had taken a "sledgehammer" to nightlife. In Melbourne, opening hours are more relaxed (an experiment with the lockout law was abandoned there).
"Melbourne as a city may have the best situation for its venues, because they're allowed to stay open later at night to help foster nightlife and culture," says Griffin James, aka Francis Inferno Orchestra. The city's liberated club culture has helped to spread the popularity of unorthodox electronic sounds. "There are a lot of crews here who are running parties and making small communities that are fun, inspiring, open, and safe places to be creative and express yourself," says McPike.
The thing that unites those crews is a shared DIY ethos. Though the internet has played a crucial role in connecting far-flung scenes, Melbourne's labels and artists have made a virtue of adapting musical styles from around the globe in their own way. "I feel as though we really soak in new styles of music that originate from online culture more so than any other place, due to our distance from Europe and America," says James.
Because the scene is still relatively young, its pioneers often have to improvise when it comes to finding venues for live performances. Carolyn Schofield, who records astral ambient music as Fia Fiell, has performed at neighborhood pubs and some of the DIY festivals put on by local promoters.
"Putting on events at clubs here is a lot more difficult to organize than just having them in other venues, such as pubs, bars, studios, warehouses, and gallery spaces— especially if you're performing electronic music live and not DJing," Schofield says. Like many members of Melbourne's electronic underground, Schofield's influences are many and vast, ranging from drone and minimalism to non-Western music and jazz.
"I feel like the possibilities with electronic music are endless," she says. "I spent a few years at university learning how to write notated music, but I've always seen that more as a skill or tool. Making electronic music has always been way easier, and more intuitive and enjoyable for me."
Fia Fiell is just one of a multitude of artists, both new and more established, operating in the Melbourne underground. The following artists represent only a snapshot of the wider scene.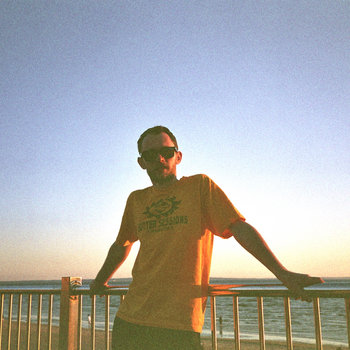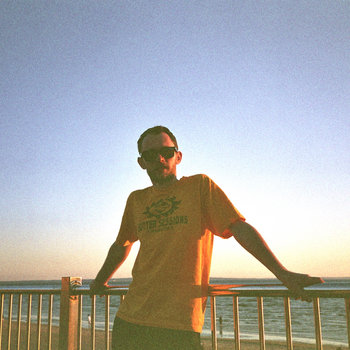 Named after Photek's Pharaoh Sanders-sampling, atmospheric drum & bass cut from 1995, Rings Around Saturn is the most well-known alias of Rory McPike. McPike works in a staggering assortment of electronic styles, from artcore jungle to juddering 1980s machine funk. "I try not to force anything or mold what I'm working with into a certain BPM or genre," McPike says. "This way, the music feels like it comes from another place. When I'm totally absorbed in it, the final results are always better."
"Glacial" from his Erosion Part 2 release on Analogue Attic feels like a glistening expanse of permafrost, with eerie John Carpenter drones and krautrock rhythms. Whether he's recording as Rings Around Saturn or as Dan White, Pickleman, or Turner Street Sound, all of McPike's projects bear his trademark penchant for experimentalism.
Rudolf C (Rudolf Dorr) is a DJ and producer who makes crunchy analogue house and weird electro, and runs the highly respected Salt Mines label with Shedbug (Geordie Elliot-Kerr). His Goin' Good EP on Shall Not Fade veers from the sublime electro funk of "Da Mind Da Body Soul," to the title track's lush horizon-chasing 4/4. "I'm not really trying to reinvent the wheel, I just want to make clubby house tunes," he says. "In my opinion, a good house tune has a three-note bassline, a nice pad patch, and bleepy synth noises: simple and effective." A spirit of friendly rivalry has helped to drive the new wave of electronic artists in Melbourne, Dorr reckons. "The feeling of healthy competition is very high," he says. "My friends and I are constantly trying to one-up each other. Someone will send this burner tune to a group chat, and I'll sit there and go, 'I can't let them get away with this, I gotta make a bigger tune now.'"
Merch for this release:
Vinyl LP
DJ and producer Nite Fleit (Alysha Fleiter) creates cosmic techno and electro influenced by, in her own words, "The Exaltics, Umwelt, Drexciya, Plant43, and Sync24." Her collaboration with Lizprom, "Why Aren't You Dance" on Sydney label Plastic World pairs a moody analog rhythm with eerie riffs and ghostly bass, while her remix of Huntly's "Please" is an exercise in acid-corroded house. Originally from Melbourne, Fleiter discovered deeper dance music at her partner's club night, Pelvis, while she was living in Sydney. "I started getting interested in some of the records they would play—music I hadn't paid proper attention to before, like new beat, industrial, Italo, and acid," Fleiter says. The exposure fired her own obsession with electronic sound and, after a few years spent honing her DJ and production skills in as part of Sydney duo Lady Shave, she moved back to Melbourne, where she's been inspired by both the club scene and the off-grid warehouse and park parties which help to stoke the movement. "Parties under bridges and in warehouses are my favorites," she says.


DJ/producers Francis Inferno Orchestra (Griffin James) and Fantastic Man (Mic Newman) run Superconscious, a label that has helped raise the profile of several prominent Melbourne dance artists, including Andras Fox and Luis CL. James and Newman's productions are arguably some of the first to put the city on the map, and range from the spacious ambient house of Fantastic Man's "Rhythm Algorithm" to the psychoactive dreamscapes of "Mer Morte," from Francis Inferno Orchestra's side project, Veranda Culture. James splits his time between London and Melbourne, while Newman mostly resides in Berlin, but returns for months at a time. Both have noticed the remarkable growth of the scene.
"A few years ago, being from Melbourne, I felt like we were underdogs in the global scene, because people weren't looking there," Newman says. "Now, you see that we have loads of festivals over the summer where the bookings are super nice and underground."
Merch for this release:
Vinyl
Together, Corey Kikos and Maryos Syawish are Sleep D, a production/DJ crew from the suburb of Frankston who run the influential Butter Sessions label. Their take on house is meditative and mesmerizing: "Bush Snake," from The Jackal Pt 2 EP, begins with mind-altering drones and spiraling acid, before unveiling its Detroit techno strings in the final act. Their latest release, "Red Rock," is a head-spinning tour through zonked ambient techno.
Sleep D's route into electronic music came via The Prodigy, Chemical Brothers, and Daft Punk. "We started producing, making edits, and DJing at friends' house parties after listening to the radio, and not having a whole heap to do where we grew up," says Syawish. Later, they discovered the deeper recesses of the genre by digging around online. The Butter Sessions/Noise in My Head compilation Domestic Documents Vol. 2 is a useful primer on the Melbourne scene, as well as similar acts from Perth. For Kikos, the key to the development of underground electronic music in the city has been the "[big] resurgence in free park parties in Melbourne; stuff like that makes people get excited."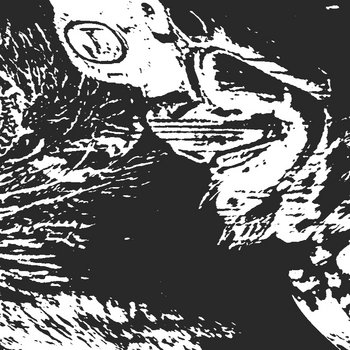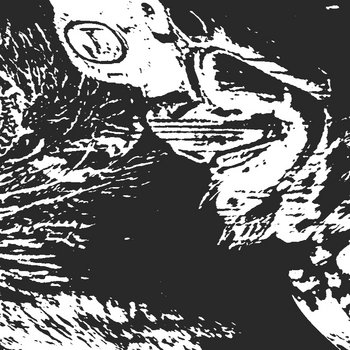 Merch for this release:
2 x Vinyl LP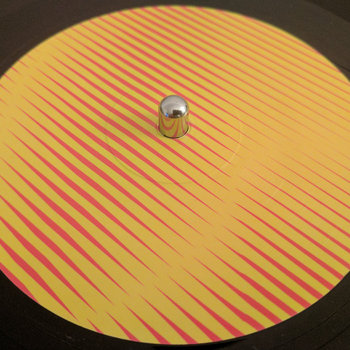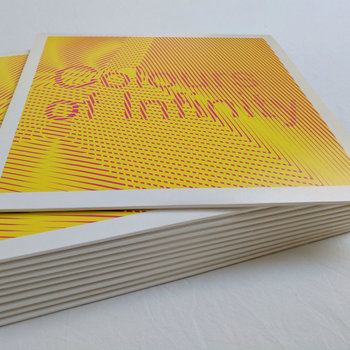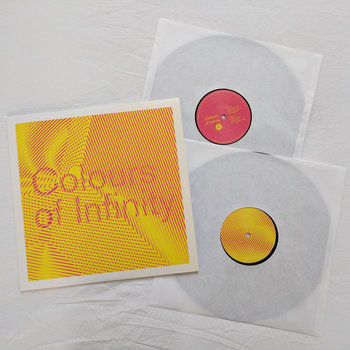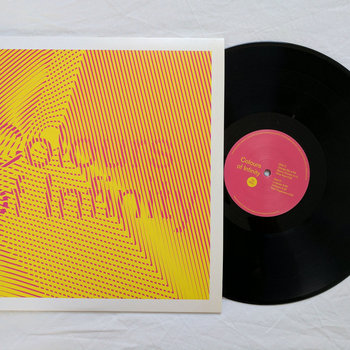 Andy Donnelly originally made Detroit techno-influenced dubstep, bass music, and left-field house under the Kloke moniker. But his latest venture, Colours of Infinity, is dedicated to the sound of the 1970s and early '80s architects of electronic music.
"I went back to the early ambient, krautrock stuff," he says. "I spent a couple of years just listening to Brian Eno and Cluster."
His self-titled Colours of Infinity album is an absorbing, occasionally unsettling record, which navigates from the splintered beats and cascading synth arpeggios of "Bomb Shelter" to the ice cavern blips and bleeps of "Falling Apart," which betrays an affection for early Aphex Twin. "Aphex Twin's Selected Ambient Works Volume II is something I've always been a big fan of," he says.
-Ben Murphy