SCENE REPORT
The Electric New Sound of Manchester Soul and Hip-Hop
By Mark O'Donnell · November 22, 2017
"Nostalgia is crap." Those are the words of legendary Factory Records boss Tony Wilson, a man who was always looking for the next big thing. Manchester, Wilson's hometown, and one of the world's greatest music cities, has long been associated with legendary bands like Joy Division and nightclubs like Wilson's own Hacienda. And while those past glories could result in a temptation to view Manchester through the lens of nostalgia, there's a whole generation of new talent—spanning hip-hop, soul, grime, drum & bass, tempo-shifting bass music, and more—writing a new chapter in the city's history.
"Create your own from scratch, that's how we live round here," says Chunky, a member of the rowdy, 14-person bass supergroup Levelz on "Look Who It Is," from their mixtape LVL 11. This DIY mindset has led to a wave of collaborations: in addition to their solo work, every member of Levelz has turned up on tracks by other local artists, worked with the pivotal Kaizen and Swing Ting labels, and helped the Hit & Run club night become one of the most important in the U.K. As Konny Kon, one-half of soul-rap combo Children of Zeus, puts it, "We all realized it's better to work together and leave the egos at the door, and it's benefitted us all." That mindset makes perfect sense in a city where the humble bee—an industrious team player if ever there was one—is embossed on street bins.
And there's history to this collaborative spirit, too: you can trace it back to the early '00s, when pioneering hip-hop trio Broke 'n' English (Strategy, DRS, and Konny Kon) established Estate Recordings and helped to break Skittles and Chimpo. It continues all the way through to the present; the insanely talented K S R, Abnormal Sleepz, Slay, and Stef Smith (and many more) are championed by their elders. Here's a short list of a few of the artists keeping the Manchester music scene vital.
Merch for this release:
Vinyl LP, Cassette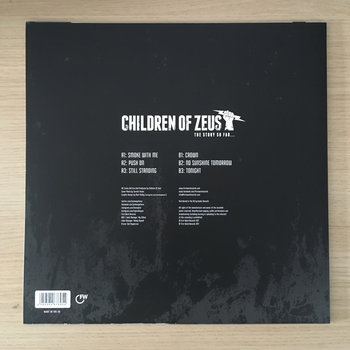 Despite what people like DJ Jazzy Jeff keep tweeting, this duo haven't released the album of the year—but that's only because The Story So Far is a compilation, collecting Children of Zeus' work to date. Think of it as a preamble for a proper full-length due sometime in 2018 on First Word Records. But whatever the provenance, The Story So Far is amazing. They combine Tyler Daley's stop-you-in-your tracks vocals—Strategy has called him "The voice of an angel in a Sprayway jacket"—with Konny Kon's lyrical dexterity as an MC (a technique he humbly calls "slow rapping over soul samples"). Children of Zeus' influences range from Garnett Silk to Anderson Paak, and they count Cash Money, Goldie, Jazzie B, and a legion of knicker-throwing fans among their growing list of admirers. Listen closely to "Smoke with Me," "Still Standing," and the epic, gospel-infused slow jam "Crown," and it's clear that they're ready for their coronation.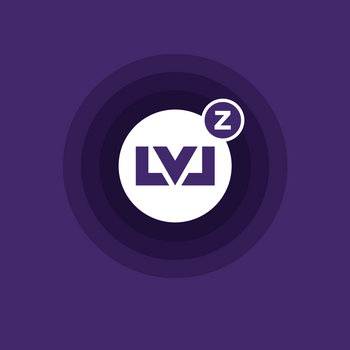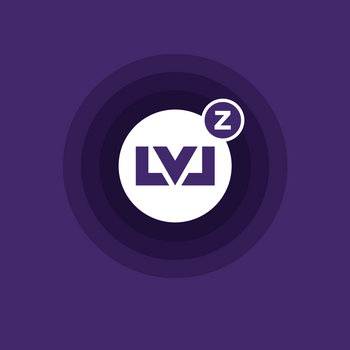 Real talk: another version of this list could consist entirely of members of LEVELZ. A 14-strong crew of Manchester's finest MCs, DJs, and producers, when LEVELZ combine, they become manic musical superheroes, spitting lyrics and dropping grimy beats that leave crowds hyped, wide-eyed in wonder, and laughing out loud at their skits and stage antics. Recent highlights include the crew's incendiary release Frontface, Black Josh's Brexit mixtape, Chimpo's 1996 (a salute to the days of jungle, Nintendo 64, and Hysteria tape packs), and Chunky's deadly "Imminent Threat," featuring T-Man. But to dig into any of their work is to spend days marveling at the quality of the music they're producing.
At just 21-years-old, IAMDDB is one of the youngest artists on this list, but the buzz around her is gathering like a swarm of bees. Her work rate's impressive, too: She's already released three volumes of her music (Waeveybby, Vibe, and Hoodrich) in the last year or so, with early tracks like "Ease" and "Ur Highness" showcasing her sassy style and distinctive intonation over dope, jazz-inflected beats. She turns ordinary words into poetry, and coins her own catchphrases—"It's mermaid season" and "Keep it G" are favorites. Her recent material has paired a "fuck you" attitude with tough trap tracks—"Shade," in particular, has found support from tastemakers like Gilles Peterson. But it's not just her music that's winning her admirers—followers of her Instagram feed get to see her living a "local girl done good" fairytale with her beau, Sleazy F (who is another Manc act on the rise).
Merch for this release:
Compact Disc (CD), 2 x Vinyl LP
Though he's recently netted attention for his excellent Different Responses album (released on experimental d'n'b imprint Exit Records, home to fellow Manc Dub Phizix), Zed Bias has production credits under both his own name as well as aliases like Madslinky that date back to the heady days of U.K. garage. The time he's invested is apparent in his music, and in 2017, Zed Bias is at the peak of his powers. Tracks like the soulful stepper "Restless," featuring Eva Lazarus, easily rank among the year's best, and his work with veteran microphone fiend Trigga as Madd Again! on the Swing Ting label showcases the city's love of rowdy, ragga-infused dancefloor bangers. He's also become the go-to guy for younger acts who need some extra oomph and sparkle to their beats. Recently, Zed's been cooking up music for the soul with Detroit's Amp Fiddler, Levelz's Metrodome, and Children of Zeus—which is a bit of a dream team.
Merch for this release:
Compact Disc (CD), 2 x Vinyl LP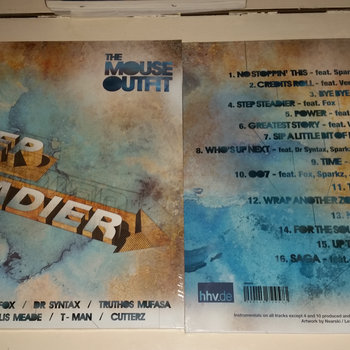 Prolific live hip-hop crew the Mouse Outfit have done as much as anyone to foster the city's collaborative culture. On their most recent release, "I Wonder," IAMDDB and Fox teamed up on a Mouse Outfit beat that was co-produced by Metrodome. Sparkz and Truthos Mufasa, who are also part of Levelz, have thrown down lucid lyrics over immaculately-produced soul and funk tracks like 2015's "No Stoppin This." And they're doing their bit to guide the next generation, too: Ellis Meade and Dubbul O from Room2 Records are currently on the road with the nine-piece band. "You can think of our albums as a snapshot of the Manchester hip-hop scene at the time of their release," explains Mouse Outfit's Chini. Hear that sound in motion on their third album, due early next year, and catch up on the first two parts in the meantime.
Another fresh talent, LayFullstop delivered her statement of intent on the 2016 smasher "Now You Know," a cerebral, jazzy hip-hop classic that featured Cul De Sac members Berry Blacc, Kid Katharsis, and Truce. Originally from Birmingham, LayFullstop's been based in Manchester for few years now, and has an effortless flow, switching back and forth between singing and rapping, and showcasing her knack for poetic wordplay. Check 2017's Crown City, Bohemian Queen and The Blue Compilation for an introduction.
The voice of the Soul:r family—a Manchester label that set the standard for forward-thinking drum & bass, and was guided by Marcus Intalex until he passed away earlier this year—DRS continues to fly the flag for the label with his solo work, collaborations, and appearances across the globe (including the annual Sunandbass Festival in Sardinia). His credits as an artist span three solo albums and countless combos with the leading producers in the scene—the emotionally-charged singalong "The View" has become a bona fide anthem. His songs are a showcase for his innermost reflections on life's ups and downs, delivered in his uniquely conversational flow. In a recent interview with Liverpool-based music site Melodic Distraction, Tyler Daley called DRS "the glue that holds the city in place." There's no better compliment than that.