SCENE REPORT
Inside Portland, Maine's Thriving Black Metal Scene
By Brad Sanders · March 09, 2021
With hundreds of miles of forbidding, rocky coastline and thick forests covering more than three-quarters of its total area, Maine is an anomaly in densely populated New England. Its biggest urban center, Portland, is home to a mere 66,000 souls, not even enough to crack the top 300 cities in the U.S. by population. Maine's proximity to cities like Boston and New York, coupled with its remoteness, has led to a huge influx of hikers, hunters, naturalists, writers, and artists over the generations—a diverse population brought together by the promise of physical and spiritual sustenance. More recently, a small but fervent community of musicians based in and around Portland has quietly built one of the strongest regional black metal scenes in the country.
Perhaps more than any other metal subgenre, black metal is a direct byproduct of its physical environment—in this case, the harsh climes of Scandinavia. The first generation of bands, who hailed from Sweden and Norway, channeled the frigid winters and endless hours of darkness that they had to endure into music that was equally cold and desolate. The music that came out of Brazil felt sticky, sweaty, and urgent; the communities in Northern California and the Pacific Northwest bowed to the majesty of redwood, pine, and fir. In Maine, bands are never far from wilderness, be it the icy waters of the North Atlantic or the heavily-wooded western region of the state. The influence of those landscapes on the music they make ranges from incidental and subconscious to pointed and deliberate, but it's always there.
A scene can't sustain itself in a forest, though, and so Portland has become home base for Maine's black metal bands. Geno's Rock Club, a dive bar on the city's busy Congress Street drag, was its pre-pandemic epicenter and the only room in town that would put on metal shows. As of last August, Geno's is under new ownership, and when live music can safely return, Maine metalheads hope it resumes that central role. Either way, the quality of the black metal coming out of this tight-knit community is at an all-time high. Each of the bands below has had a new release come out in the past year or so, and each of them is on an upward trajectory. If you haven't been paying attention to what's been going on in the Pine Tree State thus far, now is a particularly good time to catch up.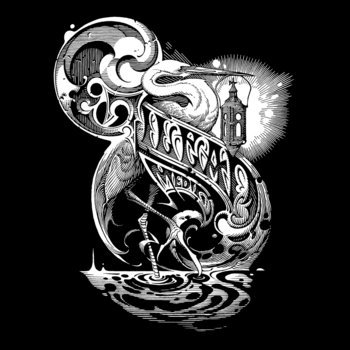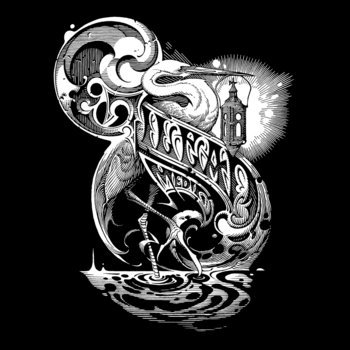 Merch for this release:
Compact Disc (CD), Vinyl LP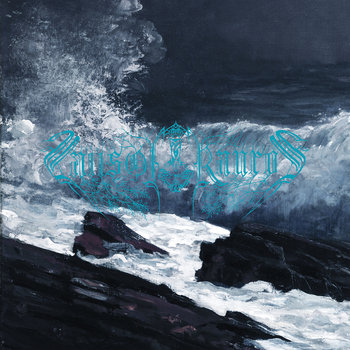 "I know when we started, I couldn't really name another black metal band in Maine," says Aaron Charles, vocalist and guitarist for Falls of Rauros. That was back in 2005, when Charles and cofounder Ray Capizzo were still seniors at Scarborough High School, and longtime members Jordan Guerette and Aaron's brother, Evan, had just graduated. Today, Falls are widely considered the godfathers of the Portland scene—they were the first band mentioned by everyone I talked to for this piece. "Maybe it's just longevity," Charles says. "We've managed to persevere."
Over their 16 years as a band, Falls have released five albums of emotionally rich, folk-inflected black metal, progressing from the raw, lo-fi sonics of debut full-length Hail Wind and Hewn Oak to the lush arrangements of 2019's Patterns in Mythology, a record whose cover art comes from a painting by historic Mainer, Winslow Homer. One common theme across all their albums has been the vastness and wildness of nature, informed by the local landscapes they grew up around—though Charles points out they don't literally sing about Maine. Still, the influence of all that desolate beauty is inescapable.
"A lot of it ties into the quietness of Maine," Charles explains. "Growing up, we all kind of lived around quieter areas of the state, and Maine is pretty famous for its parks, the mountains and forests, the Appalachian Trail in the western part of the state, and the coast with Acadia National Park."
As to their status as elder statesmen in Maine black metal, Charles still basically shrugs it off. "It has a small-town feel. I pretty much know everybody. It's very tiny and insular, so I think that plays into it." Regardless, his band marked the beginning of something that's grown much bigger, and that we wouldn't be talking about without them.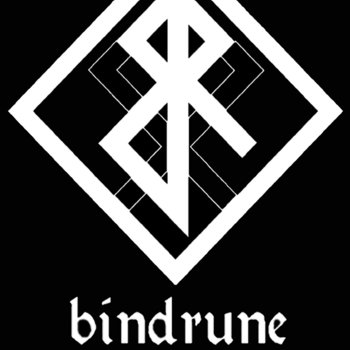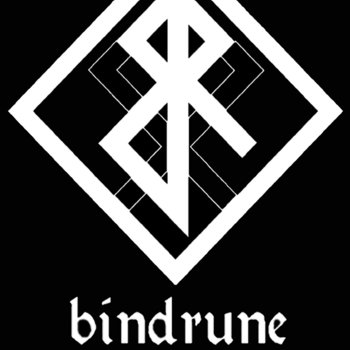 Merch for this release:
Vinyl LP
Multi-instrumentalist Brendan Hayter started Obsidian Tongue in Plymouth, Massachusetts, but a blossoming friendship with the Falls of Rauros guys in the early 2010s escalated to a proposition—just move up here, dude. He did, relocating the project to Portland in 2015 and now Ray Capizzo from Falls of Rauros play drums in Obsidian Tongue as well. That's just one of many tendrils connecting Portland's metal bands to one another. "It really just is a small group of people who are all just working together in various projects," Hayter says. Obsidian Tongue's vision of black metal runs to the atmospheric and epic, but Hayter's songwriting gazes intensely inward, making the music deeply personal even as it feels so vast. Still, where better to look within than an immense Maine landscape?
"As a rule, Obsidian Tongue is entirely introspective, but when you're trying to illustrate these inner worlds, they end up being influenced by things in the outer world," Hayter explains. "A lot of times these inner worlds I imagine are kind of shaped like New England forests and lakes and stuff like that. The shoreline is really important to me too, I'm inspired by the ocean. Having that around is pretty inspiring." Not unlike his Scandinavian forebears, Hayter's music is also a reaction to the pervasive darkness and cold of his hometown: "The brutal winters are probably more of an influence than anything. I end up writing a lot in winter."
Merch for this release:
Vinyl LP
Much of the music coming out of Portland is recorded at Acadia Recording Company, where Eave bassist and vocalist Brian Tenison works as an audio engineer. That's where Tenison first met members of Falls of Rauros, Obsidian Tongue, and Feral. "It's the type of scene where everybody really does know each other and everybody's in bands together and everybody's buddies," Tenison says. "There's a lot of really awesome people here."
Acadia is also where Eave recorded Phantoms Made Permanent, a recent landmark in the Maine scene. The band's sophomore album is an urgent work of atmospheric black metal, inspired in part by Tenison's excursions into the Maine wilderness.
"I am really big into hiking," Tenison says. "I'm definitely doing a lot of hiking in the mountains, and I'm listening to a lot of black metal while doing it. I definitely want the natural elements [of our sound] to be prevalent and stick out to people." Austin Lunn from Panopticon signed the band to Bindrune Recordings after hearing an early version of Phantoms Made Permanent. Lunn is from Kentucky and currently lives in Minnesota, but his connection to the Maine scene runs deep. He drummed on an early Falls of Rauros release, and Ray Capizzo drums for Panopticon when they play live. The Lunn family's contributions to Eave's record went beyond just signing them. "He and his wife Bekah offered to let us use some of Bekah's photography," Tenison explains. "We did that, and he helped us with the layout. We hadn't done a physical release before, so he gave us a good idea of where to start. We appreciated his friendship and the fact they were both so helpful and supportive."
Merch for this release:
Vinyl LP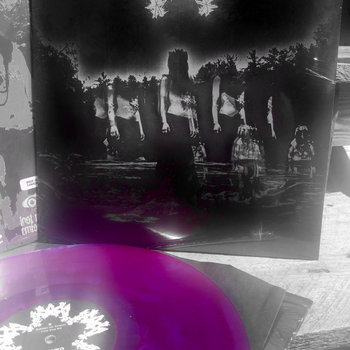 "In the early 2000s, the scene was very underground here," Feral's Greg Souza recalls. "Like, very VFW Hall. There was not really a place for [metal]. Around the time I moved up, there were a couple people doing some cool vegan potluck crust punk shows, but it's just a very small community. Shows would have a variety of acts on it—one hardcore punk band, one black metal band, one classic thrash band, and sometimes a straight-up indie rock band. You just kind of put whatever on a bill."
Souza moved to Maine from Massachusetts in 2002 and quickly began drumming in bands around town and hanging out at those vegan potlucks, but a real, self-sustaining metal scene didn't cohere until much later. His first serious black metal act was Feral, which he founded as a solo project in 2011. By 2015, Feral had expanded to the full five-man lineup that plays on Circle Trap Kill, including Jordan Guerette of Falls of Rauros. As the membership expanded, the sound became more sophisticated. "For the demo, the cassette, and for most of the first album, I wrote everything," Souza says. "I really approached it like I was writing guitar parts for myself to play drums to, so there were some unconventional rhythm choices. The first album was me grappling with thinking of things drums-first. The newer stuff that's out, I started to feel more comfortable just playing guitar as its own instrument. I've learned to think like a guitarist more."
That Souza doesn't cite the Maine wilderness as a major influence on Feral makes sense; their approach to black metal is sharper-edged and more visceral than a lot of their scene peers. He is well-adjusted to the cold, though. Souza spent a winter working a kitchen job in Antarctica, and he intends to go back next year. "There's a good music scene down there," he says. "There's a practice space with multiple drum sets and dozens of guitars and stuff so you can stay active, or at least stay in shape musically."
Merch for this release:
Cassette
A next wave of the Maine black metal scene may already be underway. Alghol is the work of Pete Rodway, a native Mainer who spent a few years in Colorado before returning home in 2016. Around Christmas 2019, Rodway started playing with the idea of putting together a new raw black metal project. By the time Alghol's debut EP, Forgotten Paths, dropped last April, the pandemic had already shut down the scene as it was previously known.
"When I started playing, I didn't really know anybody in the scene," Rodway says. "And then everything shut down just as I started making little appearances at the metal bar in Portland."
With Geno's closed for now, Rodway has been staying home and working on new material. Inspiration is never far. "Where I live, I've got woods and a river in the back," Rodway says. It reminds him of his childhood home. "I grew up in Bethel, Maine, a tiny little town up near a ski resort. Not many people up there, lots of nature."
Rodway may not be tight with the rest of the Portland scene yet, but that's likely to change as Alghol ramps up its activity. In addition to an expanded version of Forgotten Paths, Rodway is hoping to release the first Alghol LP later this year: "I've got five songs done towards a full-length. I'm working on a sixth right now. My aim is to have that done here within the next month and then figure out how to release it."