SCENE REPORT
A Guide to Long Island's Punk Past, Present, and Future
By Ashley Bardhan · January 14, 2021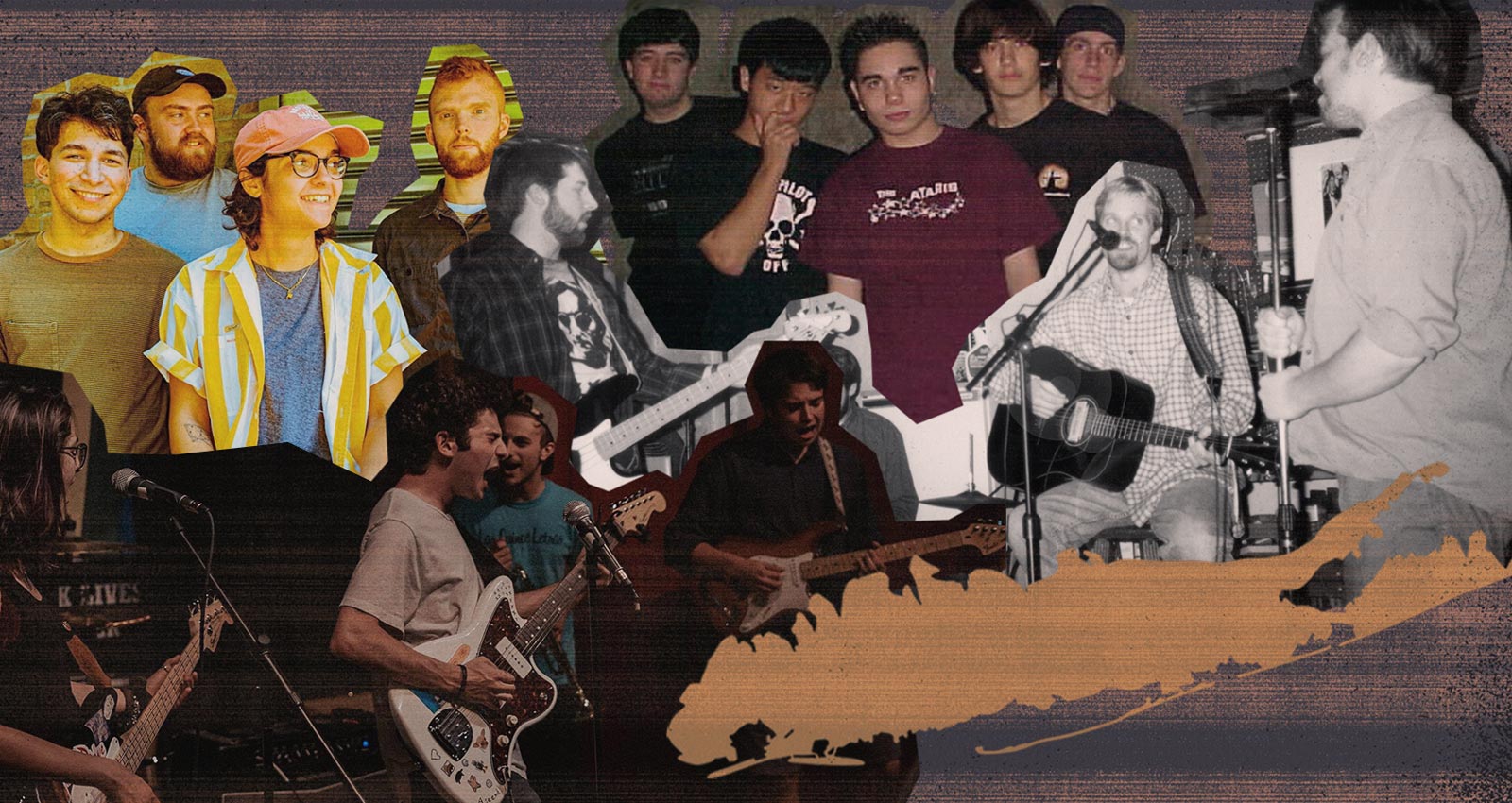 When I walk through the Long Island suburb where I grew up, I am reminded of what middle-class America looks like. The houses in my town are inoffensive shades of brown, beige, and white stucco, their lawns kept green and neat by off-the-books workers. The people that live in those houses are mostly white—Long Island is plagued by a historical segregation that continues to this day—and the cars in the driveway sport "Blue Lives Matter" stickers. Looking around, you'd never guess that almost 20 years ago, my little town was one of many on Long Island that housed a sweaty, beer-chugging, punk scene. 
Much of that history has been lost or buried, with official record keepers like the Long Island Music Hall of Fame preferring to highlight Billy Joel over Taking Back Sunday or Glassjaw. The only evidence that it even happened at all is hidden in obscure documentaries or oral histories passed down from older siblings. But if you were to start digging, you'd find out that these same unassuming village streets used to house venues like Ground Zero in Bellmore, which closed in 2001, and the Downtown in Farmingdale, which shuttered in 2005. These venues were home to tightly packed crowds of young people who wore studded leather belts and who wanted, more than anything else, to scream along with their favorite local bands. Long Island's music community centered on individuality and the derision of societal norms—something that now feel at odds with the conservative, community-centered-around-mutual-love-of-bagels identity that Long Island has cultivated in recent years.
Long Island's music scene is still very much alive—it just operates in a different climate, and features different styles of music. Bands like Long Beach's Oso Oso and Farmingdale's Macseal skew towards emo and jangle pop, using bright guitars and incisive lyrics to cut through the suburban homogeneity. With the help of a globalized internet that didn't exist in the early '00s, these bands are able to push their popularity and sound beyond mere "hometown hero" status. But their relationship to Long Island will always be highlighted by those in the know.
"I think Long Island and its music scene have always been inextricable from one another," says Mike O'Shaughnessy, who has been running Big Casserole Records (now Sleeping Brothers Records) since 1996. Macseal's vocalist and guitarist Ryan Bartlett echoed the sentiment, but added a clarification: "Long Island nurtures its music scene, but with that comes a designation of being a 'Long Island band.' It's not necessarily a bad thing, but there have been times where we've been compared to other Long Island bands just because we're from here. Especially in music journalism, it can be used to compare artists, when really there are a lot of diverse sounds," he says. "[But] ultimately, we've had so much help from friends we've met through the scene. If we didn't have Long Island DIY shows, venues, or the community that sprung around it, we wouldn't be where we are now."
The urge to lump all Long Island bands together probably originates from the same place as genre tags like "Midwest emo"—each tract of American suburbia has its own brand of listlessness, and finding a band that puts words to feelings you're familiar with is comforting. But it's a double-edged sword: Long Island's musicians aren't remarkable simply because they're from Long Island. They're remarkable because of the way they make music without pretense, the ways they manage to bring members of a prickly community together and reflect the diversity of one little (long) island.
"In a sense, Long Island made me who I am," says Mike Andriani, who has been running East Northport's Rok Lok Records since 1998. "My isolated upbringing—both geographically and socially—inspired what I gravitated to musically, and I tended to be more interested in music that had a raw, personal, homemade quality about it. Long Island has shaped the totality of my relationship with music."
Read on to find eight bands and labels that have shaped Long Island's past, present, and future.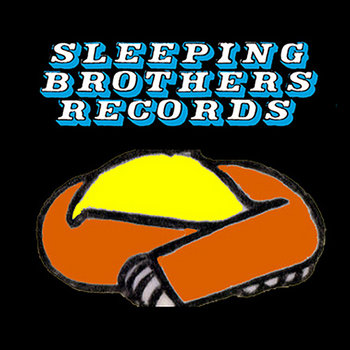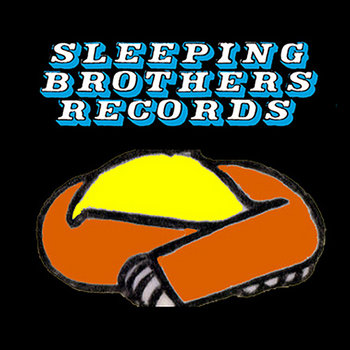 "The origin of the label stretches back to 1987 when my brother, Jim, and our two friends, Chris and Paul, started recording music in our basement in Old Bethpage," says Mike O'Shaughnessy of his "semi-fictional label" Sleeping Brothers Records. "Sometime around 1996, I started our first record label, Big Casserole Records. The DIY movement of the '90s hit around then, and we discovered other lo-fi bands that made music that didn't sound much different from ours. We kept the music to our circle of friends and family until I heard about Bandcamp in 2011 and started uploading all our albums. By then, I decided to call the label Sleeping Brothers Records after an inscription on the back of an old photo. When I say we're semi-fictional, I mean in the sense that we're a record label, but really it's me sitting at my computer. Although, I'm probably just selling myself short." 
Linking Back the Phenomenal Person is an improvised album O'Shaughnessy made in 1986 when he was 16 and his friends were 14. It sounds exactly the way you'd expect it to sound: bratty noise rock with instruments sounding "off" in all the right ways—a guileless mess preserved like a generations-old finger painting. "If some kid plucking a mandolin in Suffolk County in the 1700's had access to GarageBand and Bandcamp, we'd have a lot more music to sift through," O'Shaughnessy says. "You don't have to become a star or even have a career in music to share your songs with the world."
The Microwave Orphans were a Kings Park-based punk band active from 1995 to 2002, and While You Were Out Being Straight Edge is their final release. It's abrasive, it's loud, it dares to ask, "Why is that guy wearing my pants?" and it sports a track called "While You Were Out Being Straight Edge I Fucked Your Girlfriend." Drummer Jason Deford slams his kit with the speed of a jackhammer, and singer Matt Roren's voice exudes no-nonsense authority, like a general commanding an army of depraved, Long Island teen punks. There's nothing comforting about this album—which is kind of the point. 
Slim to None
Demo
The Kings of Punk's Bandcamp page hosts the full discography of Holbrook's Slim to None, a pop-punk band active from 2001 to 2006. Demo is thick with the endearing, slimy snobbishness of pop-punk at this time. Vocalist Anthony Truzzolino sings with the impetuousness of a middle schooler demanding pizza from his mom, but shouts his band's name like they're his last words, and are therefore worthy of reverence. In Slim to None's world, drums can't exist unless they sound like they're getting thrown at the wall, and guitars have no use if their chaotic melodies don't make you feel like you're being punched in the face.
Stars Are Insane
Gracias
Merch for this release:
Cassette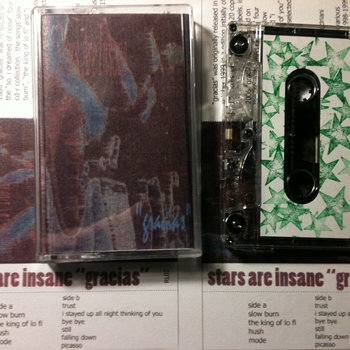 "Music has always been a huge part of my life, but when I was in high school it was pretty much all I thought about," says Mike Andriani, who has been running the eclectic, East Northport-based label Rok Lok Records since 1998. "Being exposed to a homemade, low-budget approach to music by labels like K Records and Shrimper really set the tone [for me]. It made me think, 'Hey, I can do this too.'" 
Gracias is one of the first albums released by Rok Lok, a solo effort from Andriani inspired by early Sebadoh. In it, guitars melt and bubble like hot sugar. Andriani slathers drones in delay, larding them over prettier, daintier melodies to create a viscous sound bath.
 86'd Records was born when Wells Tipley needed a logo to put on the back of his band Rations's first release. Before that, he'd been running the label Traffic Violations as a way to document Long Island punk and hardcore. "I think Traffic Violations documented the path of a particular part of the punk and hardcore scene that was going on Long Island in the late '90s and early '00s, so the discography kind of tells that story," says Tipley. "The 86'd discography is more a story about my favorite bands from the last 10 years—it just happens most of them are from Long Island." The compilation What Has Two Thumbs And Loves Long Island Punk & Hardcore​?​?​!​?​!​!​? was first released in 2000, and features bands that are virtually impossible to locate on the internet. The music is antagonistic and thorny, offering a broken window to the past.
Merch for this release:
Vinyl LP, T-Shirt/Apparel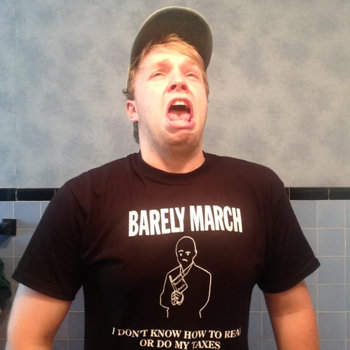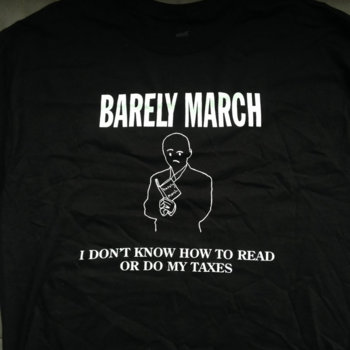 Chris Keough's band of one, Barely March, is an outlet for emotional shitposting. On debut album Marely Barch, Keough pushes a thundering pop-punk sound through lo-fi equipment, burying his vulnerable lyrics under emojis and references to memes. Keough described it as, "a dollar store Bomb The Music Industry!, but I wear that as a badge of honor. I've never had any goal in mind. I got extremely lucky putting all my eggs in one basket, making tens of dollars a month instead of finishing college!" He's funny, and his music can be, too; but the way his voice cracks over a rainstorm of guitar, and the way he shamelessly recalls memories of sitting motionless in the shower, belies deeper emotions.
Farmingdale's Macseal had been writing music for fun since 2015, but with their 2017 release Yeah, No, I Know EP, the band transformed into something more serious. Songs like "Sandbox" and "These Things Happen" offer only the best parts of emo: scatterbrained guitar, drunken drums, and an aching voice pleading "Talk to me/ Tell me all the things that you wanted to."
This curated sound is partly owed to the live music in Farmingdale. "Once we started going to DIY shows and seeing bands that really resonated with us, we were able to identify stuff we'd want to hear in our own songs," says vocalist and guitarist Cole Szilagyi. "Seeing Oso Oso helped me realize there was a place for pop melodies among the heavy pop-punk and post-hardcore bands I was seeing at local shows." 
Merch for this release:
T-Shirt/Apparel, Cassette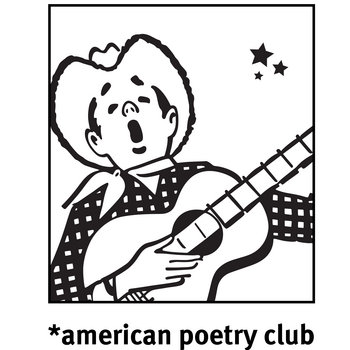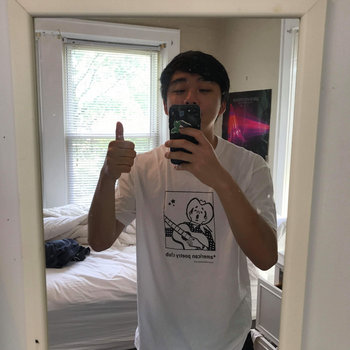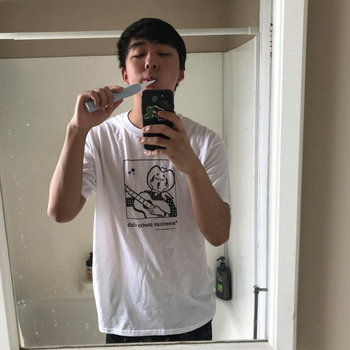 "We like to think of ourselves as cosmic American music," says American Poetry Club's Jordan Weinstock. "Or the sound of self-esteem." "The sound of self-esteem" feels like an ambiguous descriptor, but listening to their 2019 release a little light of our own helps bring it into focus. Every song on the album flutters with delicate strength, as finicky as, well, self-esteem. Weinstock's lyrics are painfully sensitive, like your tongue after someone dares you to press it on an ice cube. Having been based both on Long Island and in St. Louis, Weinstock allows that location has made an impact on their music, "albeit unconsciously.  Both places are home, but we can't ignore their obvious structural failings, both physical and political.  All forms of expression are gonna take that in, directly or not. It's more the loved ones we've found in these places that inspire us."