SCENE REPORT
Six Artists Pushing Experimental Electronics Forward in Ljubljana
By Ollie Zhang · Photos by Luka Volk · July 17, 2019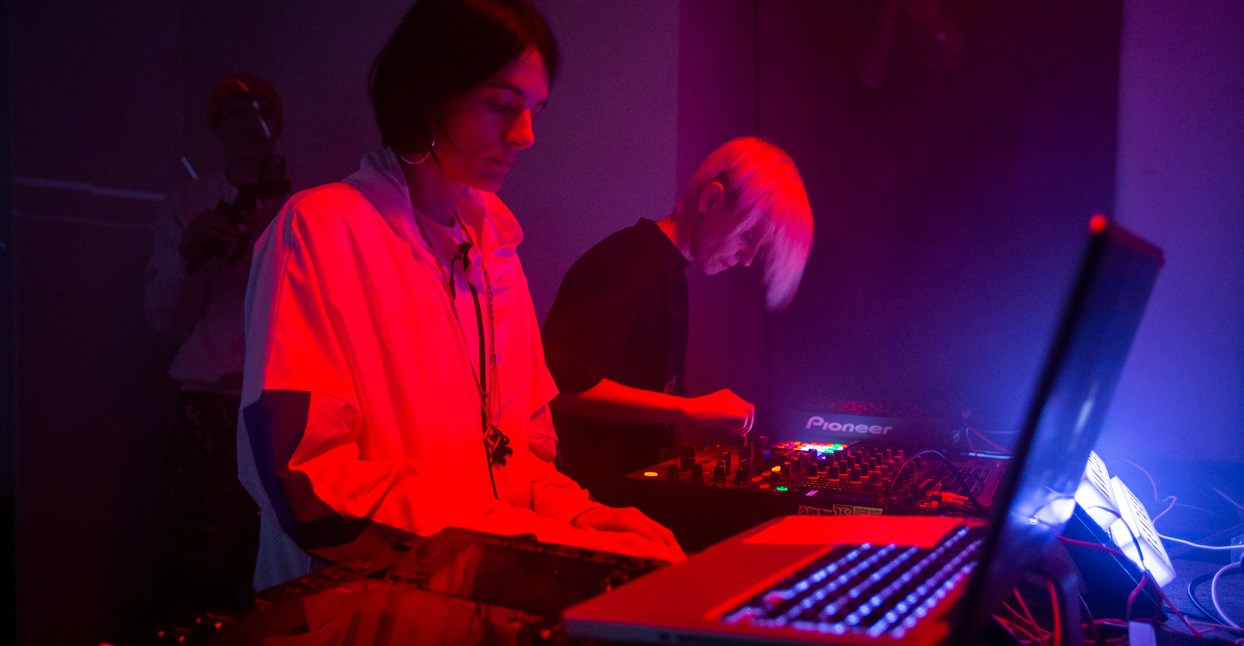 In the center of Ljubljana, Slovenia is a square called AKC Metelkova. Once an obscure, illegally occupied space fought for and established by activists and artists alike, the autonomous zone, formerly military barracks, was first squatted in the early '90s. Since then, it's become an area protected by the government and frequented by tourists.
In search of agency and autonomy, the area's initial squatters created new spaces for alternative cultural practices—spaces for marginalized groups, often vulnerable and excluded from participation in larger society. Today, AKC Metelkova continues to counter commercial mass culture by nurturing left-field artistic and political ventures. A small, tight-knit experimental electronic music scene has congregated around the area; venues such as Monokel, Klub Tiffany, and Channel Zero have played host to daring electronic music festivals like Grounded and Sonica, and exploratory nights including NANI MO and Bojler.
While Ljubljana faces a number of challenges as one of Europe's smallest capital cities, it's also home to a small yet vibrant network of projects. Nina Hudej—who has released solo work, in addition to her collaborative output with Nina Kodrič (aka NinaBelle) as Warrego Valles—is a driving force behind the city's scene. The duo are janitors, curators, and managers at queer bar Pritličje in the city, and program music at a number of venues. "The building [in AKC Metelkova] that we organize events in was mostly squatted by queer people and women," says Hudej. "This was pretty much the only space at the start of the '90s where it was possible to have queer events. In a way, it's a building full of minorities that needed to find their own space."
Hudej recounts the numerous changes the spaces are currently experiencing, and of the challenges that accompany them—how state support has transformed it into a major tourist site, that gentrification is posing a substantial threat, and that the generation of people organizing events in AKC Metelkova may struggle to engage with younger audiences. Nonetheless, Ljubljana's left-field electronic output is varied and compelling. Here's a glimpse into a number of their standout artists, largely oriented around local label Kamizdat.
Producer, DJ, and queer activist duo Warrego Valles (Hudej and NinaBelle) have keen ears for all things fresh and unexpected, perhaps an indication of time spent trawling through SoundCloud's underbelly of bedroom producer uploads. On their newest release, save as, strangled vocals meet bubbling synthlines and overdriven kicks. It's as hard to categorize as it is fun to listen to. Hudej recounts the process of digging for music—central to their roles as curators and promoters, of course, but it carries through to their artistic output. "We try to dig a little bit deeper—beyond what's obvious and what's highlighted in major publications. Maybe we'll find a lead and reach further into the scene to find more. This kind of stuff is often the most edgy or different, and offers new kinds of sounds," she says. Warrego Valles' musical appetite is evident in their sound, an adventurous amalgam of all sorts of tropes and tricks.
Merch for this release:
Compact Disc (CD)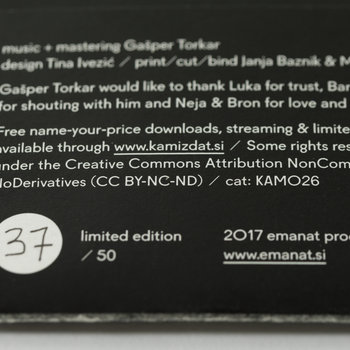 Occupying a darker, more caustic, and even at times brutalist sonic world is the piercing, foreboding Dreams of Others EP. The snarling, roaring release comes from musician, poet, and artist Gašper Torkar. Dramatic sound design coalesces atop driving percussion patterns, as heard in "Impersonal Again." A considered and delicately assembled release, Dreams of Others sees textures artfully soar into one another. Torkar creates work for a wide range of contexts, writing both club-oriented tracks and exploratory live sets, in addition to composing for theater and performance. His adventurous approach is evidenced in his curation for the NANI MO nights at Klub Monokel. Searching for unexplored shades of sound underrepresented at genre-oriented nights, NANI MO occupies a hazy space somewhere between club ecstasy and the destruction of commonly ingested club patterns—an approach very much embodied by Dreams of Others.
Merch for this release:
USB Flash Drive
Using analog synthesis to build delicate, languid grooves, Shekuza creates gently melancholic, softly exultant techno-tinged patterns on De Sica. Spacious arrangements traverse territory that is at times playful, at others peculiar, and every now and then, a little sinister. Using custom modular patching systems, Shekuza weaves music that feels less recorded than live. Opening with the soft clarity and joy of "Parallax Division," De Sica moves into lilting, alien grooves in "Mr. Nepal," and on to harder techno funk on the title track. Shekuza plays with breath and rhythm through stifling, disrupting and knotting together familiar patterns.
Crafting sounds as unforgiving as his name would suggest, Lifecutter makes particularly weighty music on Death(c)rave. "Crushing Trauma" marries the most intimidating elements of harsh noise with hardcore techno, while "Amyl Nitrite" takes monochrome techno as a starting point, pushing overdriven sounds to caustic extremes. As his most recent output, Death(c)rave marks a leap from 2016's Safe Place, whittling away the lucidity of his previous work into suffocating territory.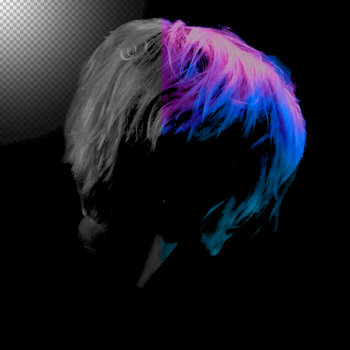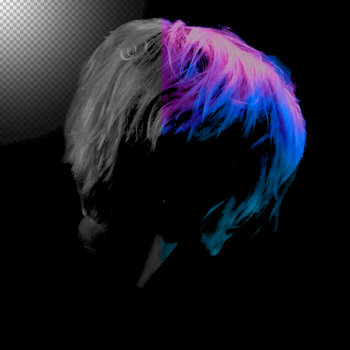 Before joining forces with NinaBelle as Warrego Valles, Hudej released the techno-leaning Disclaimer Null. While the quasi-psychedelic zigzags of "Disclaimer Null" and the playful melodies of "Hence The Protocol" foreshadow Warrego Valles' penchant for sonic oddities, Hudej's solo work is marked by her particularly sharp take on techno staples.
The closing track of a compilation put together by MENT Ljubljana, a conference and festival that welcomes up and coming artists from Europe and beyond, "Eho 14 12" is produced by the capable hands of Kikimore. They're a collective of six sound explorers who have been venturing through boisterous soundscapes together since 2016. Primarily an improvisatory outfit, they lean on DIY analog instruments to interact with and respond to one another. Kikimore take their name from "kikimora," a mythical spirit woman from Eastern Slavic mythology, known for producing eerie noises in the dead of night. "Eho 14 12" undulates and oscillates, folding the rise and fall of various synths into eerie pads and prowling distortion. The rest of the compilation showcases a wide array of other fascinating sounds from Slovenia, ranging from overdriven guitar escapades to smooth, house-inflected arrangements.