SCENE REPORT
10 Latin-American Artists Driving Chiptune's Next Big Wave
By Richard Villegas · December 05, 2018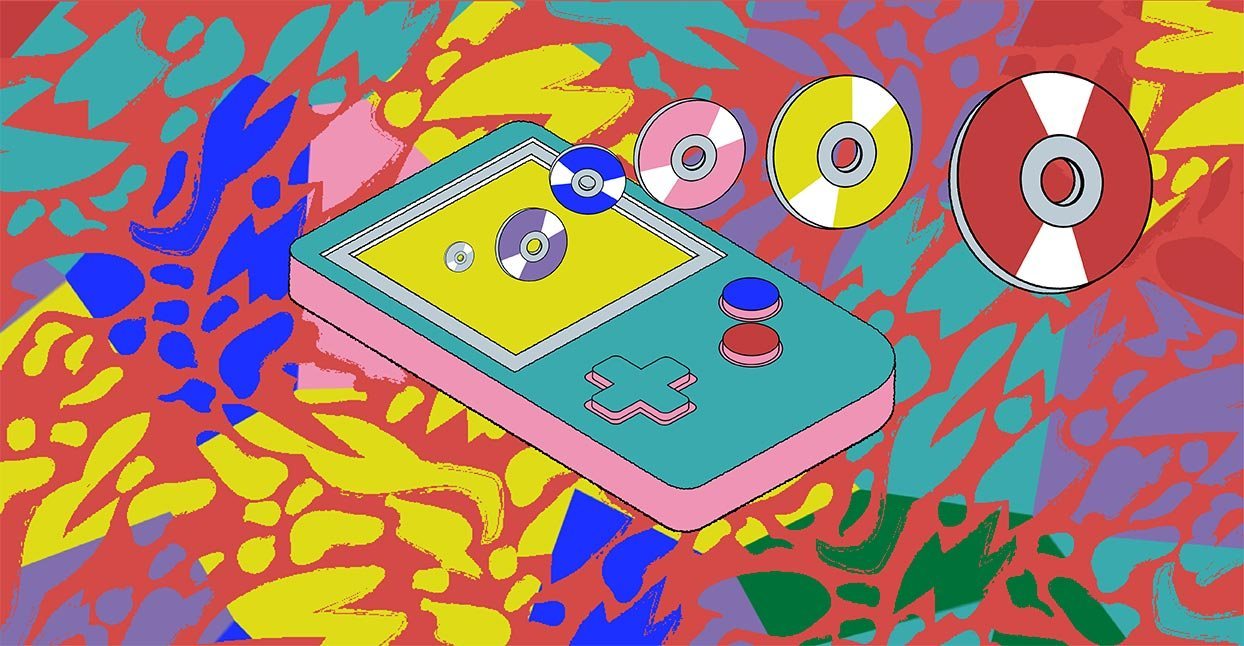 In today's pop culture-obsessed world, most people are at least tangentially familiar with the nostalgic kitsch of chiptune, a colorful and whimsical universe of electronic music that has remained an underground niche throughout most of its brief history. Characterized by energetic, high-pitched melodies, chip music was born out of the Japanese video game boom of the 1970s, later becoming a DIY favorite at small demoscenes across Europe where hacking outdated tech evolved into a glitchy new art form. However, as chip music's cultural significance has expanded globally, Latin America has remained largely omitted from the conversation, despite its chiptune scene's wealth of perspectives and fusions.
Two major factors have kept Latin American chiptune from fully combusting. First, high import tariffs and weak buying power made tech a luxury in the global south for decades. For a genre that is predicated on an artist's relationship to technology, hardware can be an integral but expensive investment, even if developed economies take for granted the cost of a new computer or getting your hands on sound chips from old video game consoles. Second, the unyielding framework of Latin America's often homogenous music industry can be terribly difficult to circumvent for emerging experimental musicians. Certainly, countless genres and innovative artists exist throughout the region, but industry infrastructure overwhelmingly favors regional music and pop markets.
A major turning point came in 2004 when a series of free trade agreements between Asia and Latin America began taking effect, making international commerce more competitive and reducing the cost of electronics across the region. The advent of the Internet in the late 1990s also opened the floodgates of opportunity, making software plug-ins more affordable and accessible while also paving new avenues for networking and music distribution.
Speaking with Bandcamp last year, chiptune promoter and Colectivo Chipotle co-founder Estuardo Rendón vented his frustrations with Mexico's music industry, particularly its constant resistance to new creative perspectives. "There is little support from the government," he said, "and the private entrepreneurs are hardly interested in any form of expression that won't turn the audience into passive consumers." With limited labels on which to release their music, and even fewer spaces for live performances, the Internet became the surest way for chiptune experimentalists to reach audiences with a taste for the unconventional, and connect with artists on similar wavelengths.
"Chiptune has a very special place in our heart, since it was one of the first netlabel-related genres we discovered back in Puerto Rico," reflects José Ángel Olivares of the tropical dreampop ensemble Balún, whose 2010 EP Memoria Textil incorporates elements of Caribbean folklore and chip music. They'd just gotten broadband Internet for the first time, and spent hours and hours going through the discographies of labels like 8bitpeoples and micromusic. "For a genre that felt so isolated from the rest of what was going on in Puerto Rico," Olivares adds, "it brought us closer to other scenes and musicians."
So what makes Latin American chiptune different from its sibling strains scattered about the world? For starters, there's a unique historical convergence of indigenous identity, European colonization, and African traditions that unfold across 33 countries on the continental mainland and the Caribbean. Despite many commonalities between these nations, the creative outlook of each artist varies widely from city to city, region to region. Some artists fuse chip music with the bevy of traditional rhythms at their disposal, while others derive inspiration from chiptune's more streamlined sonic trends, applying their own creative speculation as they go. It should also be noted that Latin American chiptune enthusiasts are as inspired and technically able as their Asian and Anglo-European peers—an affirmation that cannot be overstated, given that their work is continuously ignored by media, bookers and industry gatekeepers.
All said, the world of chiptune is dizzying in its depth and variety. To guide you through the adventure, we've selected 10 essential releases by Latin-American artists who bring fresh new perspectives to the genre. Be they collectives or bands, solo artists and bedroom producers, the musicians below are all set to take the world by storm—and that's just the tip of the colorful 8-bit iceberg.
Colectivo Chipotle (Mexico)
Chipfolk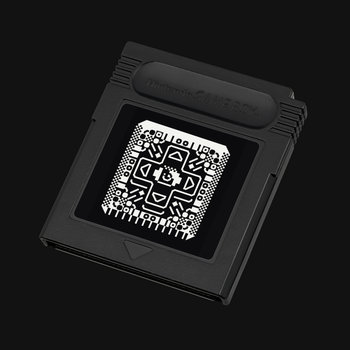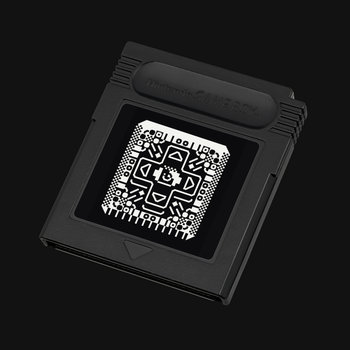 Counting 68 official indigenous languages and complex pre- and post-colonial histories, Mexico's vibrant cultural heritage is a vital catalyst at the heart of Chipfolk, a futuristic reimagining of national roots music from eclectic production crew Colectivo Chipotle. Released in 2013, the anthology finds 10 of the collective's over two-dozen members dipping into Mexico's vast repertoire of folkloric music and paying tribute to multitude facets of native and mestizo identity. From collective founder Chema64's "Tlacotalpan," which morphs cheerful Veracruzan son jarocho into digital dancefloor rapture, to "Adoración al Sol," which finds producer Atoms or Faeries honoring Aztec deities and percussion, Chipfolk is the 8-bit musical equivalent of a José María Velasco painting, an album which gorgeously highlights the vastness of Mexican culture, with all its regional peculiarities.
Argentine producer Maia Koenig—better known as RRayen—has no interest in cutesy chiptune archetypes. Instead, she crafts chaotic dancefloor bangers that can breed a mosh pit in the blink of an eye: asymmetrical, conceptual diatribes tempered with just enough melody to keep the productions tiptoeing between noise and familiar arcade camp. This year's album Don't Panic! provides an excellent introduction to the producer's world of thumping basslines and unnerving micro-sequencing. Armed with a Game Boy, a Casio PT80, and a plethora of DIY synths, RRayen has poured her jittery madness into tracks like "Black," a lugubrious bop that will get any goth to sweat out their eyeliner. The up-tempo whirlwind of "Coma" sounds like a pillow fight that rapidly escalated into full on rumble.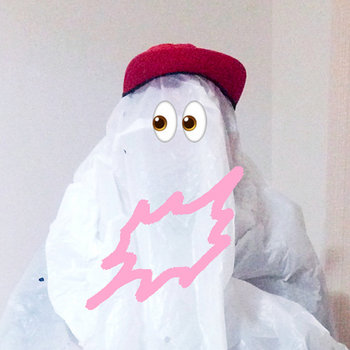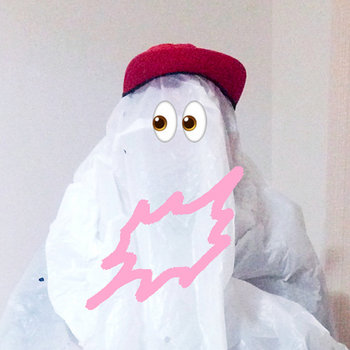 Multidisciplinary abilities are not unprecedented among DIY artists, but only in rare instances are all those skills channeled into one project. Enter Marco Aliste, the Chilean graphic designer and music producer who, under his Una Niña Malvada alias, churns out bonkers sonic collages of blips, samples, and found sounds. Aliste's creations are usually accompanied by one of his many colorful illustrations, as in 2012's Mataquito Top Hives LP which features a collection of wild experiments recorded between 2006 and 2012 and conceptualized as the soundtrack to a particularly stifling summer in Chile's South Central Maule Region. Playing out like a PC rave, Mataquito jumps from a psychedelic visit to the circus on "Pista 02" to drum & bass seizures on "Pista 08," resulting in a cerebral musical experience that is challenging and highly enjoyable.
Puerto Rico has no shortage of inventive and surprising talent, whether bred on the island or flourishing in the continental U.S. diaspora, and for over a decade Balún have been at the forefront of the Boricua indie wave. The sometimes-quartet, sometimes-sextet group made headlines this year with their highly anticipated sophomore album Prisma Tropical. But back in 2010, they dug deep into their dreampop, synthwave, and chiptune influences to craft Memoria Textil, an audacious nine-track EP that is simultaneously Caribbean dreamscape and orchestral nerdgasm. From Angelica Negrón's ethereal vocals and quirky accordion to José Ángel Olivares's reggaeton-rooted beatmaking, the ensemble (most of whom are based in Brooklyn) deliver an imaginative emotional rollercoaster ride of joyful highs, sorrowful dips, and thrilling twists.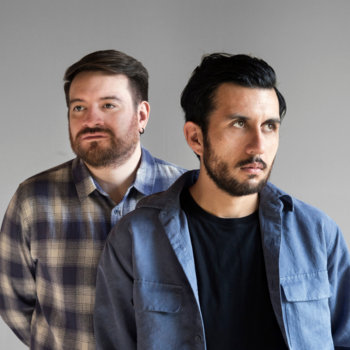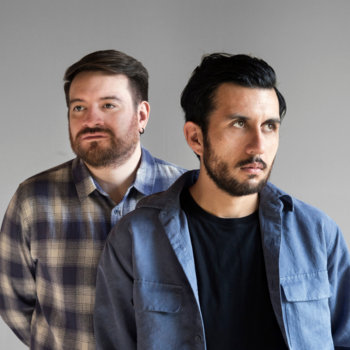 Dinosaur 88 have emerged as one of the most promising acts in Guatemala's fledgling indie scene by pushing the boundaries between synthpop band and ambitious chiptune explorers. Conceived in 2016 by guitarist Luis Alonso, later enlisting drummer and his Los Tiros bandmate Sebastián Méndez, Dinosaur 88 made a splash with the gargantuan sound of their prehistoric-themed debut, Giant Ghosts. Tracks "Bone Wars" and "Giants" sound larger than life, swaying between conventional pop structures and supercharged video game excess. On the flip side, "305092 Years" is a delightfully sweet ballad, a vulnerable alternative to the epic walls of sound and a glimpse into the duo's refined musical prowess.
Part of what makes chiptune so endearing is its ability to momentarily placate the dreariness of everyday life and thrust us into a world of nostalgic fantasy. On Brave New World, Brazilian producer Gors accomplishes just that—taking us on a swashbuckling adventure inspired by Earth's four cardinal points and the alluring promise of mysterious foreign lands. From the rapidly dissipating timidity of "Eastern Mists of Ananke" to the cowboy-inspired galloping of "Western Wilderness of Calamity Jane," Gors builds on our knowledge of global mythology, however informed or spotty it may be, and adds musical conjecture to lead us on a journey to the farthest reaches of our imagination.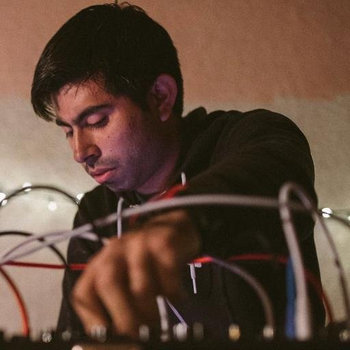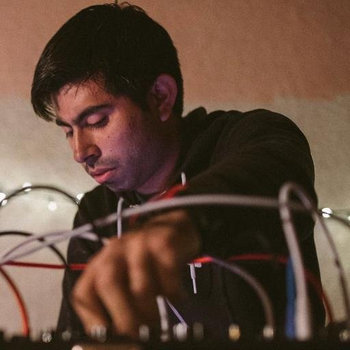 Boasting over 1,800 song credits, dozens of cherished hits and a career nearly half a century long, few people would contest Mexican pop icon Juan Gabriel's place as a pillar of the Latin-American musical pantheon. His staggering impact made his untimely passing in August 2016 all the more shocking, and while fans around the world mourned El Divo de Juarez, Chihuahua native Magiobus turned to childhood memories and pop culture savvy for a startling reimagining of the fallen star's legacy. In Mis Exitos de Nintendo, Magiobus eulogizes Juan Gabriel by covering four of his most beloved classics. Between the haunting, lovelorn epic "Hasta Que Te Conocí," which receives a tenebrous facelift in the the vein of the soundtrack to the classic horror game Castlevania, to the Super Mario-esque rework of "Querida," one of Spanish language pop's great romantic anthems, Mis Exitos de Nintendo is a loving and refreshing send-off to Mexico's most revered singer and songwriter.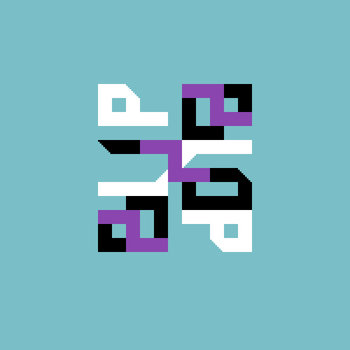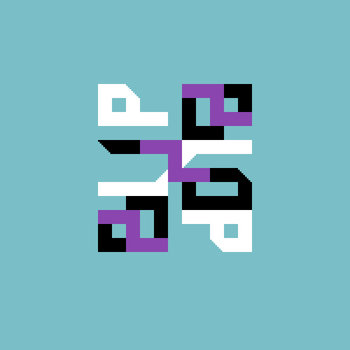 The Argentine label and artist collective Blipblop have been throwing raucous underground parties across Buenos Aires for years, creating spaces for innovation and networking at a time when draconian government regulation is suffocating nightlife and live music venues out of existence. Linking much of their international roster through these parties has bred a strong collaborative spirit within the team, which was best synthesized in 2017's tropical-dance explosion of an EP, El Paraíso del Niño Morita Vol. 1. Described by the label as a "three-headed EuroLatin animal," the release was conceived by Spain's Sultán Paraíso, Mexico's Niño Virtual, and Argentina's Los Pat Moritas using LittleGPTracker software that allowed the trio to emulate real world basslines and synthesizers on a PlayStation Portable gaming console. The result is an unrelenting barrage of chiptune-laced cumbia and moombahton bangers where movement becomes a non-negotiable demand of a dance revolution.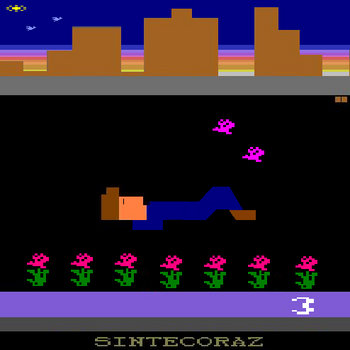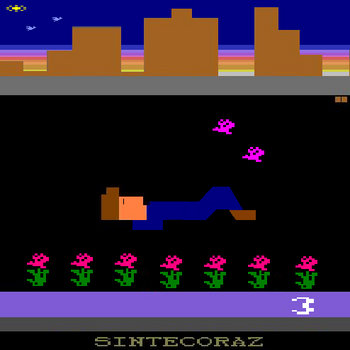 Like an errant super star, Venezuela's Sintecoraz entered into and vanished from our lives in what felt like an instant, leaving behind only his beautiful 2007 self-titled EP. On "Y Johnny?" and "May," Sintecoraz fuses the cartoonish whimsy of chiptune with the delicate melancholy of acoustic guitar, making a moving statement that grounds his futuristic ambitions in the folkloric humility and gravitas of a weathered troubadour. The mini-album's overall breezy earnestness has the effect of sweeping one away to a secluded digital oasis of crystal clear waters and pixelated palm trees.
La Loca de Hojalata are a Peruvian duo bringing punk sensibilities to chiptune, colliding software-fueled brutality with repurposed cell phones, toy drills, and electric lighters. 2013's Vomitemos Ya! is a great introduction to their mind-bending world of grinding mutant sounds, delivering absurdity with a healthy dose of humor in tracks like "Impetu Adolescente (Star)" where fuzzy feedback gives way to an obnoxious hair metal-style guitar solo. As the record progresses, the madness begins to coalesce into more digestible—dare we say danceable?—territory with closers "Chaos Chaos Chaosing With a Chaoser" and "Un Bit Loco Bien Prendido" offering a slightly more streamlined respite from the pummeling noise.