SCENE REPORT
The Inventive World of Japan's Juke and Footwork Scene
By Patrick St. Michel · October 05, 2018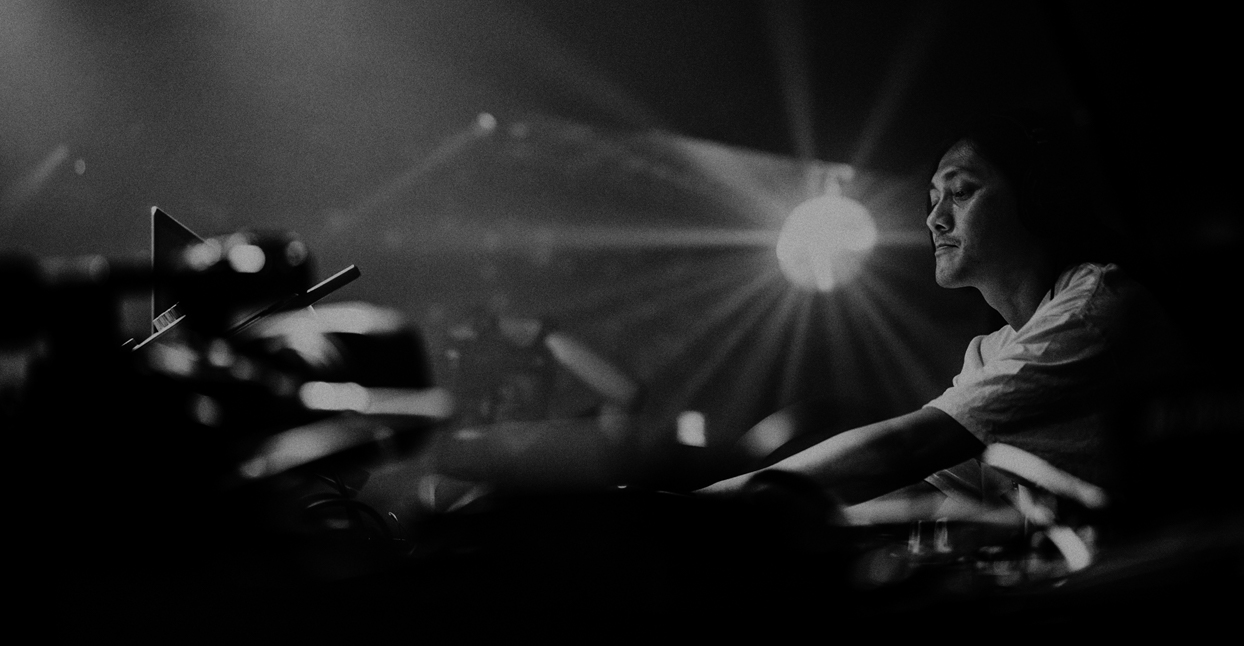 All Kouichi Furutono wanted to do was expose Japanese audiences to the skittering sounds of Chicago juke music.
"Ten years ago, only 120 to 130 BPM house and techno, along with 170 to 175 BPM drum & bass music, existed in clubs," the Osaka artist, who records and performs as DJ Fulltono, says. He adds that tracks moving at 160 BPM—an average speed for a juke cut—were just not common in Japan's dance community in 2008: "At first some people said 'That's too fast,' but on the contrary, it started getting attention as unusual music."
A decade on, and Japan's juke and footwork community has become one of the most vibrant outside of the style's birthplace. Artists across the archipelago have embraced its chopped vocal samples and rapid drum machine beats, with labels and regular parties devoted to the style—something Furutono says would have been impossible back in 2008. Over this time the sound of Japanese juke has morphed in all sorts of ways, with many pushing the style toward wonkier edges while others incorporate elements of "otaku" culture to stand out. Yet just as prevalent is a respect towards the Chicago producers who originated the genre, with Japan-based creators often in communication with those in the Midwest.
Furutono comes up a lot in interviews with other Japanese juke creators. Eisuke Mori, who records as Gnyonpix, was exposed to the style for the first time courtesy of a mix Furutono made for the Tokyo-based streaming channel Dommune, which left an impact on many others too. Furutono started the label Booty Tune in 2008 as a way to initially release his own works, but it ended up morphing into one of the earliest digital destinations in Japan to find domestic juke tracks.
That helped inspire many new labels to appear, including Japanese Mutation Bootyism (responsible for the vital 2012 Japanese Juke & Footworks Compilation), Kool Switch Works (behind the earlier sampler Witchcraft EP), and Dubliminal Bounce (founded by another early adopter to the style, a producer by the name of Skip Club Orchestra). Events sprung up across the country, like Battle Train Tokyo, the nation's first footwork dance tournament and a celebration of the equally important dancers associated with juke (Furutono believes that within the last five years, the number of dancers in Japan has actually increased more than the number of producers).
An acknowledgement of the genre's roots runs throughout the Japanese community. Furutono might have helped spread the style, but creators often find their creative sparks listening to artists from Chicago. "Whenever I hit a wall creatively, I listen back on Bangs & Works," Kenichiro Oku, who records as Lotus Echo, says. Almost everyone interviewed for this piece cited Traxman's Da Mind Of Traxman as a vital gateway into the style, while other Teklife label members come up frequently. Many of the Chicago's pioneering juke acts have played Japan multiple times. Traxman even released an album featuring Japanese producers remixing his original tracks.
Plenty of unique twists have emerged, however, helping to give the Japanese juke community its own identity. A handful of creators have used juke as a creative springboard, most notably Foodman, who released collections on various Japanese juke labels before mutating into something entirely different in recent years. Juke is one of the more outspoken local Japanese electronic scenes politically, with artists from Hiroshima in particular using their work as a way to protest nuclear power and weapons. On the nerdier front, Omoide Label offers relatively straightforward juke albums and compilations, but have also helped foster a collection of "Vocaloid juke," which finds artists utilizing the singing-synthesizer technology of the same name within the high-energy style.
Whatever form it takes, juke in Japan has become one of the strongest subsections of dance music going in the nation's underground scene. Below are some of the community's most noteworthy artists, from those who helped introduce it to younger creators pushing it into the future.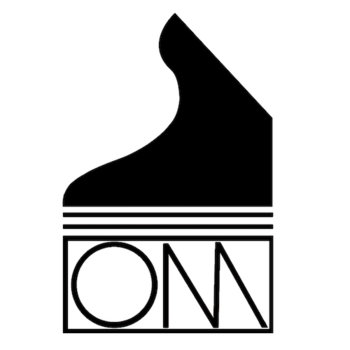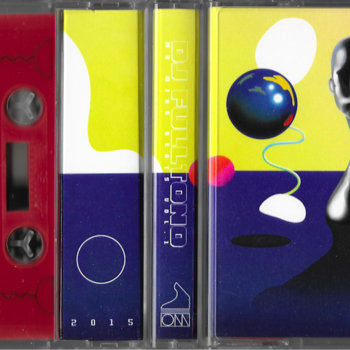 .
00:10 / 00:58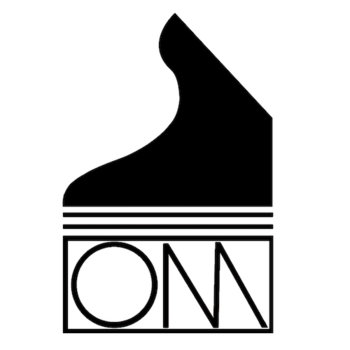 Merch for this release:
Cassette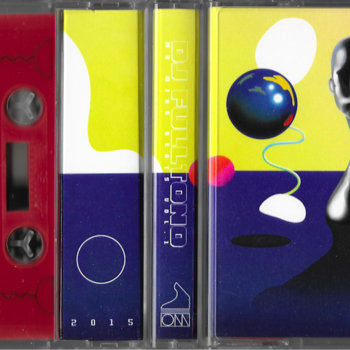 Furutono once played at a regular house and techno party held at Kyoto's club Metro. "I was desperately thinking of how to get customers who enjoy house to get into juke," he says. "I recall that I picked tracks sampling dance classics, that everyone seemed to know." While crowd-pleasing at events, his releases as DJ Fulltono are classic juke—chilly machine beats surrounded by plenty of space to make each hit land clearer. His My Mind Beats series offers the clearest glance into his sparse approach, while also showing his devotion to the works of RP Boo and other early innovators out of Chicago.
"I'm surprised that I can communicate with Chicago artists via my music," he says, having hosted many of them in Japan while also getting a chance to play on their turf as part of a U.S. tour with Foodman. Yet Furutono says he really only DJed during that stateside venture, not playing his own numbers, something he hopes to build up to in the future. Besides that, he's also trying to create music that treats songs as materials that other artists can build upon or incorporate into their mixes, "like how it happens in house and techno music." He's taking part in a project called Draping, where he and two other mainstays of the Japanese juke community Skip Club Orchestra and CRZKNY share new songs every month in one release.
He keeps busy, but there is one thing Furutono is content with. "Now, playing at 160 BPM doesn't result in anyone saying 'too fast.' It's finally recognized as a standard. In other words, my role of spreading this music is over."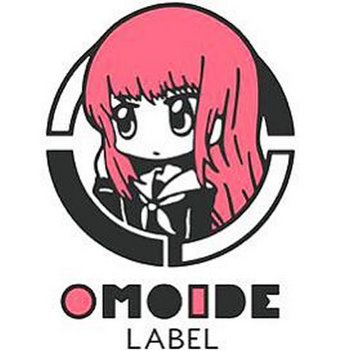 .
00:10 / 00:58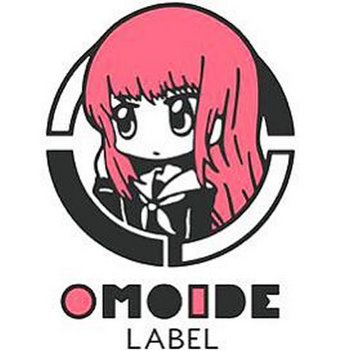 "Initially, I think Japanese juke had the feeling of a panel of photographs at a tourist spot. I felt like I was just putting my music on the Chicago methodology," Eisuke Mori says. The Kyoto artist known as Gnyonpix had been making his own music since his parents bought him a Roland MC-303 Groovebox in junior high school, but came to juke after encountering a mix done by DJ Fulltono (eventually going to Furutono's house to learn more about the style). Mori's earliest releases embrace the foundation of the style, and highlight his knack for chopping up samples into dizzying tracks.
"I think that, after DJ Rashad's death, I began to seek out a more solid identity," Mori reflects. His 2016 Imperfect Modules EP features synthesizer trailing over beats, while this summer's Juke Chips EP finds him going all in on 8-bit in an attempt to show how Game Boy-generated notes can translate to juke. And he's not done experimenting: "Right now, I'm doing a lot of trial and error with Indian percussion," he says. "Expect that one sometime soon!"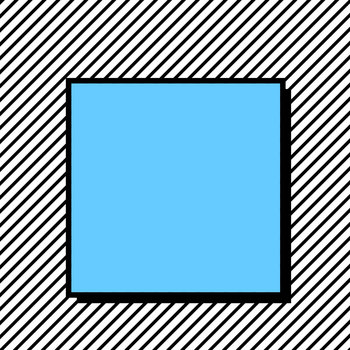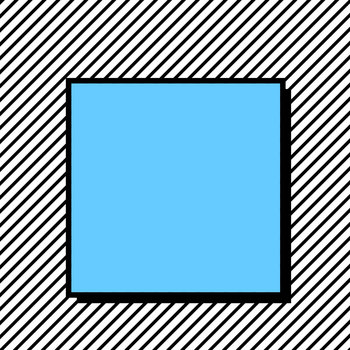 The early years of Japanese juke saw artists who either embraced the approach used by Chicago producers… or those who used that sonic foundation as a way to get wonky. The collective Paisley Parks fall under the latter methodology. Their identity is shrouded in a fog of mystery; they create juke tracks that take samples from offbeat sources and embrace vulgarity with the zeal of an elementary school kid just introduced to cuss words. As zany as it could get, the outfit still kept the fundamentals of juke in mind, and collaborated with Traxman on an EP in 2014. Last year, after more than 18 months away, Paisley Parks dropped 10 albums worth of unreleased material, showing they still have plenty of ideas swirling around.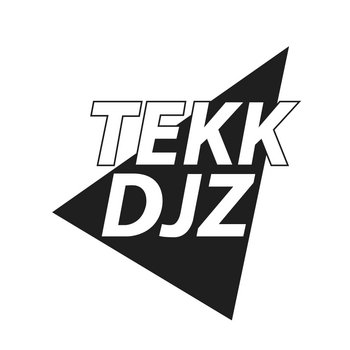 .
00:10 / 00:58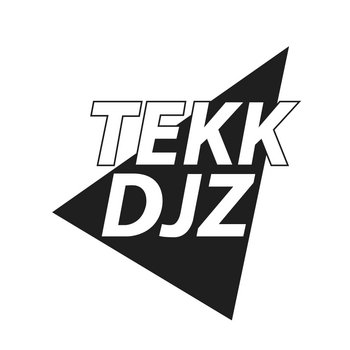 Boogie Mann describes his path into juke as "practically cheating," as his early brushes with the genre all came from now-celebrated collections: "I feel I got into the idea of it with Machinedrum's Room(s), then I bought DJ Diamond's Flight Muzik in September of 2011. First juke CD I bought." The next spring, Da Mind Of Traxman's "sampling and strange beats" connected with his own long-running interest in hip-hop. Boogie Mann (he declines to share his real name) says he wanted to incorporate elements of funk and, naturally, boogie music into juke. He soon started sharing his own tracks, including albums on the Shinkaron label and Paisley Parks' Ghost imprint.
He's been up close to see the Japanese juke community grow, and produced a song for the singer/songwriter Tavito Nanao called "Future Running," the closest juke has come to grazing Japanese mainstream music. "Recently, I've been making songs while thinking about what kind of songs DJ Rashad would be making now," Boogie Mann says, reflecting on one of his favorite producers. His most recent release brought him even closer to Chicago, though. Who Is Next came out in early September on Traxman's TEKK DJZ imprint, highlighting high-energy cuts alongside experiments merging acid house with the style.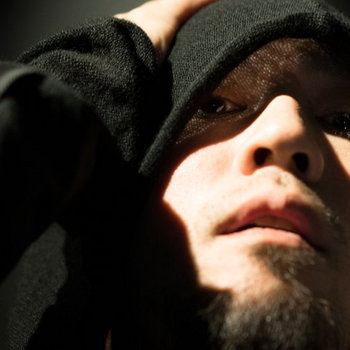 .
00:10 / 00:58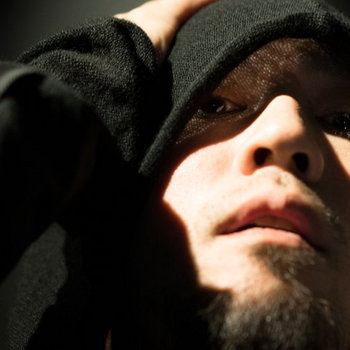 On a purely musical level, Hiroshima's CRZKNY creates some of the most aggressive and downright claustrophobic tracks in the country. Kenji Takikawa's music often features bass rumbles that create extra tension between the beat, or incorporate the harsher bits of acid house or hardcore for extra force (he even took a detour into legit gabber earlier this year). It might be best summed up by a video of CRZKNY at a festival dropping one of the more melodic tracks he could pull out—and ending the set by punching his equipment.
More importantly, he helped launch the Atomic Bomb Compilation series, an idea proposed by Gnyonpix. Released yearly since 2012 (save for one year off in 2013) around the anniversary of the atomic bombing of Hiroshima, this collection of juke tracks emerged in the wake of the disaster at the Fukushima No.1 nuclear power plant following the Great East Japan earthquake and tsunami, an incident that rattled many people's trust in the nuclear power industry and government. Atomic Bomb Compilation finds producers—originally only from Japan, but expanding in recent years to include creators from Poland, Mexico, Chicago, and more—who create songs as protest against nuclear energy and nuclear warfare. Some use relevant samples looped over and over again to underline the message, while others just create a grim and uncomfortable sound meant to conjure the ever-present dread nukes carry. It's some of the best protest music in Japan this decade, and CRZKNY has played a huge role in making it happen.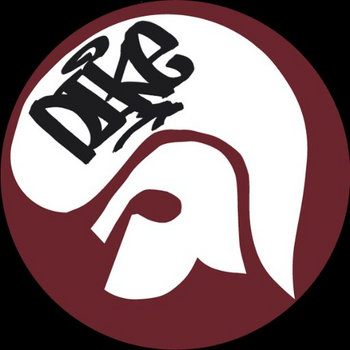 .
00:10 / 00:58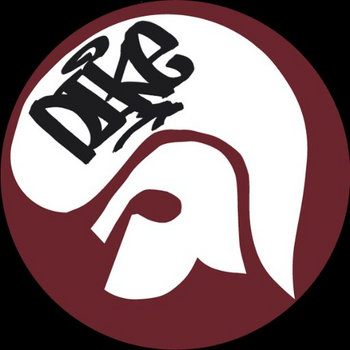 DJ Dike's output reflects the ever-changing ideas coursing through Japan's juke community in 2018. The producer says that they used to spend their time practicing bike tricks, drinking outside of convenience stores, and practicing the drums—but then they heard tracks by DJ Rashad and DJ Spinn. "Since I'd been playing drums for so long, I was hit by the rhythm," they say. "The feeling of going back and forth between BPM was so uncertain." Their music—along with the artists supported by their Oneday Recs. label—often touches on long-standing Chicago sparseness, but they also work in lots of horns while being one of the few Japanese juke creators to draw samples from reggae and dancehall music, genres Dike says were longtime personal favorites. This gives DJ Dike's work a character not found in many other corners of the country's community, and shows just how worldly some producers are getting.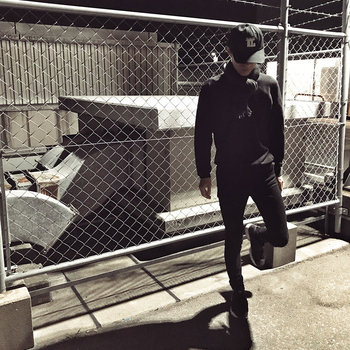 .
00:10 / 00:58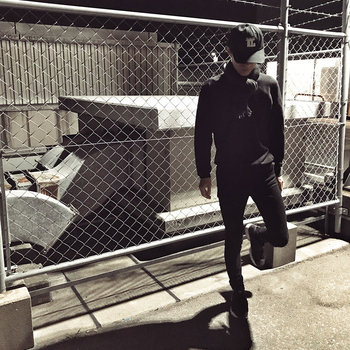 As juke continues to shift and mutate in Japan, Kenichiro Oku keeps the old-school flame alive via his music as Lotus Echo. "I like juke and footwork that seems to represent Chicago, so I'm trying to capture the feeling of Chicago in my music," the Fukuoka producer says. That stems from his love of artists such as RP Boo, DJ Rashad, and DJ Elmoe, who Oku frequently revisits when faced with music block.
He also highlights the power the internet plays in the country's juke community. "I started listening to juke too late, and I live in a rural area, so I couldn't figure out much about the scene," he says. But he's still reached an audience and hooked up with international labels to put out albums, all thanks to digital platforms allowing him to share his countryside creations.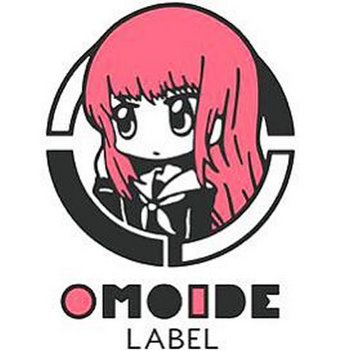 .
00:10 / 00:58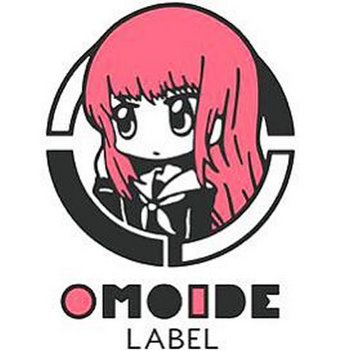 Almost every veteran juke producer in Japan interviewed for this piece pointed to Shimpei Uchiyama, who records as Oyubi, as the young artist to watch. "I think he's probably the best youngster," Furotono says. Gnyonpix adds, "Oyubi's freshness is just dazzling to me." Alongside rising names such as KΣITO and PERCEPTION, Uchiyama is a young artist introducing new ideas into the ecosystem.
"I definitely thought Skrillex's music was really cool," Uchiyama says. "My original experience with juke came from Machinedrum's song 'SeeSea.' I bought the album it was on in 2015, when I was 15 years old." Yet the inspiration to try out making his own tracks came two years later when he stumbled across a video of Traxman leading a beatmaking workshop in Tokyo. Thinking that it was something maybe he could try, he rushed out and bought a copy of Ableton.
Uchiyama proved to be a quick learner. In 2018 alone, he has released four collections of music, from the woozy Digital Bubblebath EP to the busier Burn Up More EP out on Czech label Aeronema. One of his true highlights, though, arrived via Japan's own Omoide Label in the form of My Fingers, a set running from start-stop whirlwinds to Chicago-born interpretations of U.K. rave. "When you are just living your normal days, you suddenly find strong influences," he says.
Maybe most telling, older Japanese juke producers have left a mark on Uchiyama. He speaks highly of meeting Furotono and DJ Dike at some of the first events he ever played at. He's already hoping to follow in their footsteps. "I feel like I want to increase the number of producers and DJs doing juke and footwork in the same generation as me," he says.