SCENE REPORT
Beyond J-Core: An Introduction to the Real Sound of Japanese Hardcore
By Dave Jenkins · April 26, 2018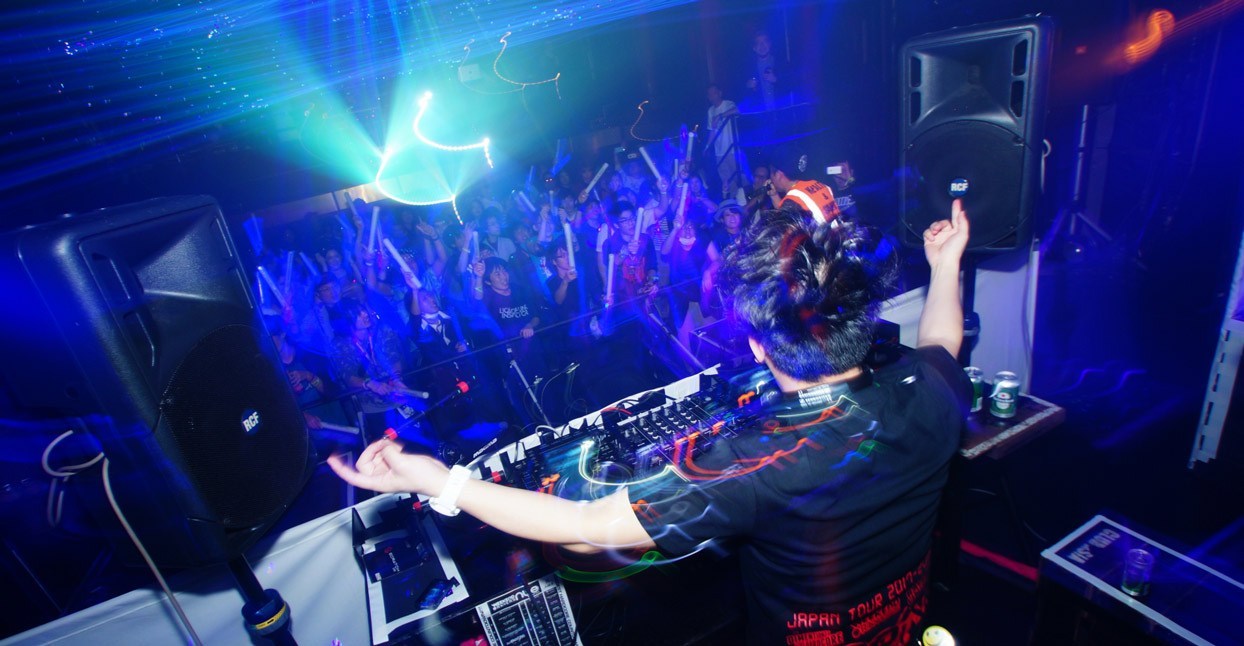 Japan's hardcore scene is a vast web of substyles and fusions. There's the grinding industrial elements of the label Murder Channel, the gothic speedcore of Japanese Stream Hardcore, the traditional four-to-the-floor hardcore rave sounds of Shimamura's Dark Agenda, and the hyperactive aesthetic and energy of Psycho Filth Records. Yet as sprawling and exciting as the scene is, it often gets loosely tagged under the same umbrella: J-core.
Cultivated and coined on peer-to-peer sites during the early to mid 2000s, J-core described a vibrant new strand of hardcore from Japan that had its own character, culture, reference points, and aesthetics. Subverted kawaii graphics, off-kilter denpa motifs and anime samples, and gaming tropes (largely from Konami's Bemani series of games, like Dance Dance Revolution and Beatmania) are key characteristics of the country's hardcore scene. Yet in the 10+ years that have passed since the term was first coined, the sound and spirit of Japanese hardcore has become much more diverse.
"I am only making hardcore in Japan, I do not have the consciousness of making J-core. I think that this is probably the same for many Japanese artists," says DJ Shimamura. One of Japan's earliest hardcore producer/DJs, and founder of one of the country's earliest happy hardcore labels, Dynasty Records, Shimamura is often described as a pioneer of the J-core sound. In reality, his music is much harder to categorize.
"I think it is a beautiful idea that every artist has their own definition of J-core," Shimamura says. "But I think that J-core was born as a word to easily express a lot of unique Japanese sounds—it's like a sticker stuck at random to baggage exported from Japan overseas."
Shimamura pinpoints M-Project's 2007 album J-Core Masterz as one of the earliest official examples of J-core (and actually designed the album's anime-style artwork), but explains how domestic Japanese rave has existed since the early '90s, with early acts like DJ Sharpnel and labels such as Clinic Records. But the sound heavily relied on European sounds until the explosion of J-pop, anime, DIY-style doujin culture, and gaming in the late '90s and early '00s created a style of hardcore unique to Japan.
Like any vital musical movement, the melting pot spirit is key to its development. Ideas, elements, and influences from across the electronic spectrum are incorporated into the work; from the new fusion of psy-trance and hardstyle (psystyle) to more classic hardcore frameworks such as gabba and speedcore via elements of bass music and EDM, there are no set rules, formats, or barriers, thanks to the wide-ranging musical backgrounds of many of its exponents. Shimamura explains that artists "enter hardcore from various entrances, such as the rave scene, club scene, doujin scene, music game, and animation." HolTunes founder, and relative newcomer to Japan's hardcore scene DJ Horutuna, says the scene is driven by a consistent "attitude to positively incorporate new sounds." Either way, these conditions allow for ample creativity.
"When it comes to the Japanese hardcore scene, the lines have always been blurred," says Corey Prasek, co-founder of California-based Attack The Music, a label that pushes a broad remit of Japanese electronic music and has roots in the hardcore sound. "They are masters of taking genres and sounds which normally don't belong together and making a masterpiece."
"Hearing artists of completely different styles merging together to create something unique, like Lapix and Massive New Krew pushing psystyle, is really exciting," agrees Prasek's fellow Attack The Music co-founder Matt Mirkovich. "Then, you've got someone like Masayoshi Iimori, who is taking bass music in really interesting directions by merging it with classical techno sounds. With the sheer number of producers trying new things, and mixing them with instruments and sounds of the past few decades, it's a really interesting time to be a fan and creator of the music."
Ranging from scene statesmen to next-gen upstarts, here are 10 creators working in and around the Japanese hardcore scene right now.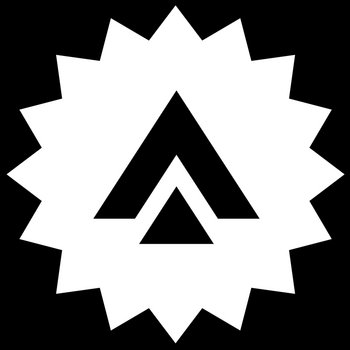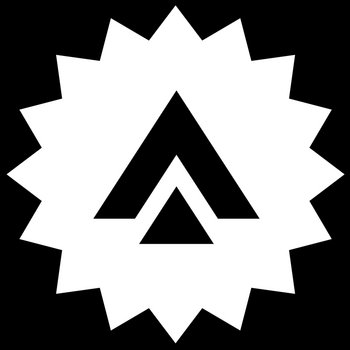 Masaya Oya operates under various names—Cametek, Quarks (with fellow artist Kradness), and かめりあ—but he's best known as Camellia, an artist who rose to prominence in the early 2010s with a series of self-released albums, myriad Bemani game tracks, and regular appearances on REDALiCE's Hardcore Tano*C events and label. Attack The Music's Corey Prasek says Camellia has been "pivotal with the current scene, mashing genres, and creating the new age of Japanese hardcore." This is evident from the disparate sonic elements, ranging from dubstep to vocaloid, that run throughout his creations. "Night Is On Fire (VIP)" is a prime example of his freeform fusion, as tantalizing strands of trance are bulldozed by kick drums that hit with a hard style heaviness, and scatter with a breakbeat mindset.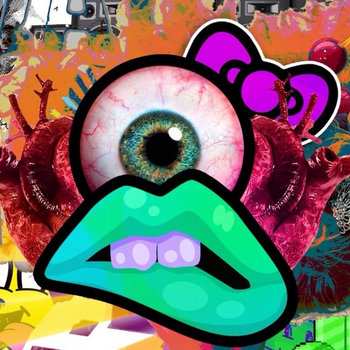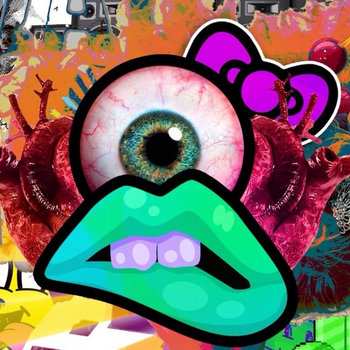 No discussion about Japanese hardcore is complete without Ryuta Nakagami. Active since 1993, he's been the force behind many projects and aliases, including DJ Sharpnel (which comprised Nakagami as DJ Jea and Lemmy), Gabbangelion, Killingscum, Cotton Pantie's, and DJ Doll's Renaissance. Amid the pseudonyms is one consistent throughline: an uncompromised classic hardcore energy, with pummeling high-tempo kicks and wry, pitched-up tongue-in-cheek samples that draw easy parallels between Japanese denpa culture, and original gabba and happy hardcore. One of the most internationally recognized artists to emerge from Japan's hardcore scene, Nakagami made his debut last year at the U.K.'s cult subversive rave event Bangface. Domestically, his dominance and influence remain as vital today as they did 25 years ago with his work on a number of Japanese hardcore VR platforms.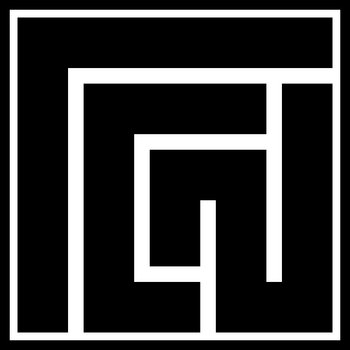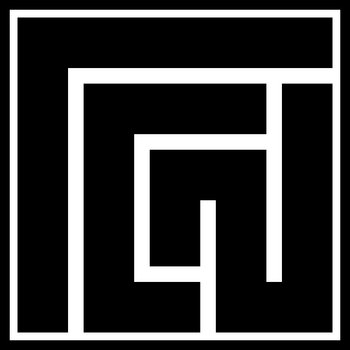 Yutaka Yamashita is responsible for many scene-denting tracks, not least the infamously challenging 444 BPM "888" track on Dance Dance Revolution II. Whether it's his breakcore-busting homage to his city's sound ("Japanese Hardcore"), or the endless variations of the diced-and-spliced rave mutant "Boss On Parade" from 2006's XXX Meets Gabba EP, or his pitched-up hardcore pumper "I Wanna Be A Happy," his signature U.K. rave-subverting sounds have been a consistent presence in Japanese hardcore, both on his own 999 imprint, and on labels such as Murder Channel and Attack The Music. With three recently-released volumes of his contributions to Japanese hardcore, there's a wealth of material to explore, including his mischievous "My Gabber Is Your Gabba" and the inverted euphoria of "Love Love Love You I Love You."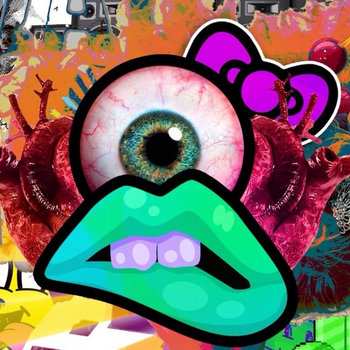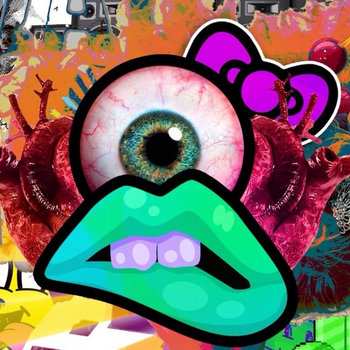 One of the most long-standing, internationally-renowned, and versatile artists to emerge from Japanese hardcore, Shimamura's work can be found in places as disparate as cult U.K. hard dance label Nukleuz and the new-talent-championing Dutch drum & bass platform Liquicity, where he remixes horror scores with U.K. hardcore veteran Al Storm. As the man behind Dynasty Records, one of Japan's earliest happy hardcore labels, Shimamura favors traditional hardcore with a sweeping sense of euphoria and rolling, rampant breakbeats. Largely given over to operating his own label Dark Agenda, in recent months Shimamura has released on REDALiCE's Hardcore Tano*C, HolTunes, and Japan Hard Crew with the lung-hugging breaks behemoth "Neo-Rave Hysteria."
Kosuke Saito has contributed to Japanese hardcore under numerous aliases since his first production appeared on video game Beatmania IIDX 4th Style in 2000. Later working as Omega Force, Disconation, and the once-anonymous Teranoid project, his creations have soundtracked a staggering number of Bemani game series, covering styles from two-step to gabba by way of hard dance. While he's respected as an all-rounder, he's most renowned within hardcore circles, and is responsible for one of the most consistent and active labels, S2TB, which has been responsible for key releases from scene peers such as Ryu, Akira Complex, and Camellia. His recent Battle Royale project is especially worth seeking out, as he goes toe-to-toe with Japanese hardcore comrades of all generations, from Lapix to REDALiCE.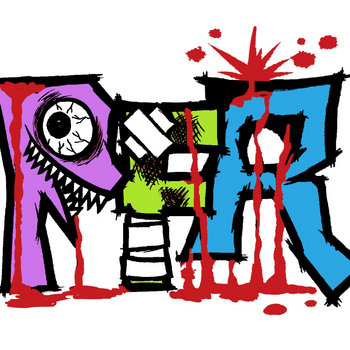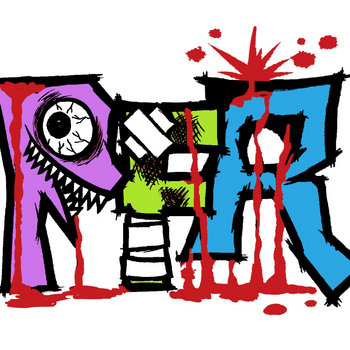 The man behind Notebook Records, and a regular member of REDALiCE's Hardcore Tano*C collective, Shohei Uno is an artist full of surprises. His last outing on Psycho Filthy is a great example of how he can turn bliss into chaos with a simple build-up. But while he's often spotted flexing physically hard-hitting pneumatic gabba-style kicks, his near 15-year deep repertoire paints a much broader picture, with music that ranges from glitch hop to trance. One of the best deep dives into Uno's mindset is a 2015 mix project between his Notebook Records and Murder Channel. A broadsword trip into dark bass territories and uncompromised beats, largely with his own productions, it remains as fresh as it was when he released it exactly three years ago. (His 2014 clown horn-sampling "Ultra Pfpfpfpfpfpfpf!!!" under his happy hardcore alias DJ Laugh is quite a trip, too.)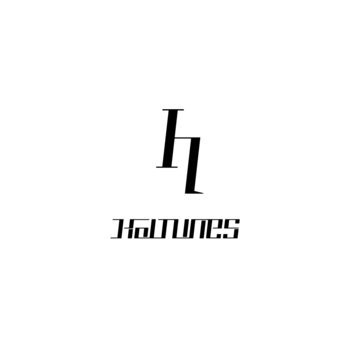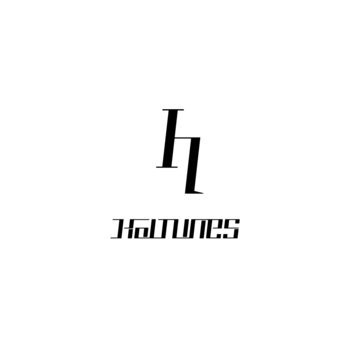 As a producer, Horutuna is a relative newcomer to Japanese hardcore, with the euphoric songs he has released under his own name dating back only to 2015. But his roots as a longstanding Tokyo DJ go much deeper, and have allowed him to take his label HolTunes from zero-to-impressive in a short time. Not only is it responsible for tracks from scene forefathers such as REDALiCE, DJ Noriken, and Shimamura, but it also has its eyes on a much wider international hardcore sound, with appearances from acts such as U.K.-based Fracus & Darwin, Scots hype-raiser Stu Infinity, and Aussie hardcore man-of-the-moment Technikore (whom Horutuna has just released the vibrant "Underwater" with). Look out for a third installment of HolTunes's Fortune series this summer and, Horutuna reveals, a new talent scouting music competition.   
Longstanding Japanese hardcore stalwart Yoshikazu Nagai is behind one of the scene's most influential collectives, the label and events brand Hardcore Tano*C. The label behind the country's longest-running mix series Hardcore Syndrome, under Nagai's guidance, Hardcore Tano*C has nurtured a wealth of next-gen Japanese hardcore talents, such as Lapix, Camellia, Getty, Aran, and many more. Musically, REDALiCE represents the sound of the label; full-thrust beats with strong euphoric tendencies and occasional departures into EDM territories. As with many prominent hardcore artists in Japan, Nagai's contributed more than his fair share to game music, with his own tracks on many Bemani games and as member of Saisen Turn, who playfully cover and parody music from the cult doujin shooter series The Touhou Project.
Armed with a signature bouncy sound, young newcomer Relect first made his mark on Attack The Music at age 17 with the turbo-uplifting Chasing The Day EP, and followed it up with the rave-smelting "Stab Like Strike." Since appearing on labels such as HolTunes and Lethal Theory, he's settling into his role at the forefront of a Japan's new hardcore chapter. Attack The Music cite him as one of the most exciting artists to emerge in the scene in recent years. "He's always trying different things and has such a raw energy to the tracks he puts out," says third co-founder Eddie Lehecka. "He's been getting involved with a lot of veteran producers lately too and I think that's just going to help his growth as a creator even more."
Fresh from releasing his eighth album L on prominent Japanese imprint Exit Tunes (a label mostly known for its vocaloid and trance output), Lapix serves an intense fusion of psy-trance and hard-style that often leaks into the realms of bass music and traditional hardcore. Sometimes spotted operating as the HiTECH Ninja, and a significant contributor to Bemani's Sound Voltex series, his sound is complex, heavy-hitting and unpredictable.
-Dave Jenkins