SCENE REPORT
How Unconventional Listening Room Redefined India's Experimental Scene
By Akhil Sood · Photos by Prashin Jagger · August 15, 2018
The "Listening Room"—a series of shows put on all across India by Rana Ghose's REProduce agency—are characterized by a sense of unpredictability. For one thing, the venues in which they are held are, almost always, not traditional music venues. Instead, they're makeshift locations that—on the day of the show—provide a temporary home to local musicians and their audience. It could be an abandoned bakery, like the St. Jude Bakery in Bandra West, Mumbai, or it could be a film studio in the basement of a busy market in Delhi. 
One Listening Room was hosted at the office of an architecture firm. Another was at a building that looked abandoned—perhaps even haunted. Someone's living room once served as a Listening Room venue—a last-minute replacement after the cops showed up at the first spot.
The music performed at Listening Room events is rarely straightforward. It's all obscure and bizarre sonic experiments—harsh noise, alternative electronica, kitschy post-punk, film scores played in full, ambient soundscapes on loop, found or improvised sounds. Artists set up in different parts of the room, positioning their gear in ways that make sense only to them. Occasionally, they'll dress up their designated space with candles, posters, or other props. One artist, A Maze, had a little A4 sheet of paper stuck to his synth during a performance that read "You're all motherfuckers" in Hindi. 
Admission is Rs. 300 at the door (a little over $4), and there's no guest list. Audience members simply find a spot in the room where they're comfortable, and plop themselves down on the floor. No one claps between songs; the transition between sets is seamless—there's applause at the end of one full set, and then the next artist starts off from a different corner of the room. 
Listening Room, at its core, is about freedom. There are no rules. (Well, there's one rule: no DJ sets.) Artists are free to do whatever they please. The result, after two-and-a-half years and some 200 shows, is a young and niche movement of anything-goes experimental music that is spreading, surprisingly, all over India.
At the heart of this movement is REProduce, an events, bookings, and management agency run by Ghose, who was once an economist, and who did his Ph.D. on the regulation of genetically modified organisms. Over the years, he's also been a writer, videographer, filmmaker, and artist manager. He had wanted to make a film on the late Charanjit Singh, a trailblazer in the synth world who got only his due much later in life, and ended up managing and booking Singh for gigs worldwide. 
REProduce began Listening Room in early 2016, as a response to the gig scene in India. "I was not inspired by the venues here. I didn't feel any connection to them," Ghose says. (He has been in Canada, his home, for the past year or so, after breaking his heel while trying and failing to scale a wall in India; he's planning to return soon.)
While acknowledging how difficult it is to sustain a business through live music, Ghose wasn't too keen on adding to the clutter of pub gigs with conventional stages and a bar where everyone's just getting drunk, ignoring the artist. So he began programming gigs at offbeat locations, picking obscure artists that didn't fit into the club music scene. He recalls how Listening Room started as a way to showcase Kolkata's harsh noise duo JESSOP&CO., before eventually morphing into something else. "They drove the entire audience out of the room immediately!" he says. "It was all very awkward. These guys were so loud and abrasive."  
Over the past two years, Listening Room has spread its wings. It now provides a stage for countless bedroom producers, performers, and composers, and audiences get to experience music in irregular, unfamiliar, and unusual settings. In addition to Listening Room, REProduce organizes a number of other live music series. There's Listening Venue, which is designed for more traditional gig spaces, and Drones, which is more concise in its programming, and features fewer artists on each bill. They've expanded from hosting gigs in the cultural centers of Delhi, Mumbai, and Bengaluru to booking shows across the country, in cities one wouldn't normally associate with radical experimentation. They've even hosted gigs internationally, in New York and London. 
It's not all perfect, of course. Despite the fact that Listening Room has featured female artists, the scene is distressingly male-dominated, something Ghose is hoping to change. As of now, there's very little money coming in—though Ghose points out that they're not losing money, either—but there are plans in place to create a more sustainable model. Ghose is open to the occasional sponsorship, but only as long as the Listening Room's core aesthetic remains in place: No overt branding, no compromise on the integrity or vision of the project. 
That remains key to Ghose: the aesthetic that REProduce has crafted is a mix of careful thought, Ghose's obsessive hunt for new music in the country (he has an encyclopedic knowledge of unheard-of internet producers based in India), and his instincts for what will work. But it's not all him, he clarifies. There's a sense of ownership that a lot of people involved in this scene feel for REProduce, to the extent that they've been planning and organizing up to five or six gigs a month while Ghose has been away in Canada.
Here's a brief look at some of the artists who are part of this movement.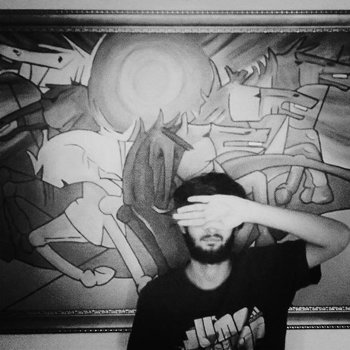 .
00:10 / 00:58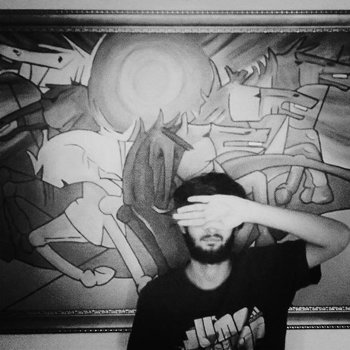 Nishant Gill, aka A Maze, can be spotted at Listening Room gigs lugging around the kind of huge, retro-looking briefcase that wouldn't be out of place in a '70s Bollywood movie. Inside is the Lunetta, an analog synthesizer Gill has made from scratch. Why? Because he wanted to mess around with synths but he didn't have the money to buy one, so he thought he'd just make one himself. The Lunetta has random sequencing, which means Gill can't play the same piece twice, and each of his gigs is an exercise in improvisation. It makes quite a racket.
In fact, Gill has built four drone synthesizers and two noise boxes. They're basic in their circuitry, he tells me. "The Lunetta is a very random synth. It does weird, unpredictable things." Gill was exploring noise until last year, when he had an epiphany. He was playing a gig when one of the speakers blew out because of how loud it was. "I don't know how that happened. It was an eye-opener. I don't wanna blow the speakers, man!" he laughs.
He felt a little disillusioned with the influx of artists playing loud, noise-based music, where it became something of a badge of honor to drive away the audience. So now, he's working on mellower sounds that are more drone-based, and more structured.
.
00:10 / 00:58
Bengaluru's Shoumik Biswas is currently living through every musician's worst nightmare: he has tinnitus. Because of this, he's had to ration his time composing electronic music. Instead, Biswas has been learning guitar and trying to write conventional "songs," which is in stark contrast to his glitchy, lo-fi, mid-tempo work as Disco Puppet.
Biswas is part of the Consolidate collective/label, which is arguably responsible for some of the most exciting alternative electronica coming out of India. He's been around a few years and has performed at plenty of Listening Room gigs. "It helps to have the shows rundown spaces," he says. "You walk in knowing this isn't going to sound, like, full HD. People stop thinking about that shit, and start focusing on what is in this music. It's a strange, experiential thing. Once the initial amusement of being in these spaces goes away, it becomes a weird comfort zone for people. It's this support system. This thing is a rebellion against the whole system. We're all rebelling against the fact that nobody is really going to 'make it.' It's like watching a really depressing film, and you're like, 'Amazing!'"
Funny story: Jwala actually formed at a Listening Room gig. Last year, six producers performed one after another at Mumbai Assembly, a performance space in Mumbai. They then started a collective called Jwala, or "flame" in English. They'd been talking about doing this for some time beforehand, but this gig was the first time they all got together, says Apurv Agarwal, aka Cowboy and Sailor Man. Since then, they've been performing together, collaborating, engaging online (through memes, among other things) with other young producers. And they've been releasing compilation albums consistently.
Jwala consists of Cowboy and Sailor Man, Sparkle & Fade, Moebius, Karan Kanchan, chrms, Three Oscillators, Ayush., Dolorblind and zzz (the last two are Brij Dalvi's projects). Each has their own identity, of course, but they're all working within the realm of electronic music. Agarwal, though, tells me how he's trying to move toward a more live, band-driven sound.
He also points out how Listening Room was crucial at a time when many venues in Mumbai shut down last year because of fire safety violations after a fire broke out in a pub. The DIY model thrived away from the limelight, providing artists the chance to perform. It's a point Disco Puppet echoes, given that Bengaluru is currently facing a complicated live music ban of its own.
.
00:10 / 00:58
Spontaneity and improvisation are at the heart of Ikagar Saini's guitar experiments as Infinite Jar Space. He'll often land up at a gig with not even a faint idea of what he plans to do. He'll hunt around for little objects lying around, with which he can manipulate his instrument. Saini plays prepared guitar, using discordant motifs and unfamiliar sounds and techniques. Even most of his recorded work is performed in one take, on the fly, where he'll start off with an idea and run off in multiple directions with it.
.
00:10 / 00:58
Delhi-based SISTER began life as Ruhail Kaizer's occult noise project, where he'd disarrange dirty passages of sound with movie samples or little rushes of classical piano to create an unsettling experience, with the theme of death running through his music (for added chills). His vocals were distorted growls, and he pounded on a tom drum, all while bizarre films projected onto a screen behind him. SISTER has since expanded into a duo, with Aradhana Elisabeth added to the mix. They're writing more song-based structures, and there's a strong martial element to their new music: horns, marching drums, some folk music, and Eastern European choir singing.
.
00:10 / 00:58
This noise duo from Kolkata revels in obfuscation. There's a weird aesthetic at play, and they tend to answer questions with incomprehensible responses. For example, they describe the music as: "Bending time and space. Bending the physical and the spectral together into something that satisfies all our noided needs. [sic.] Sculpting form out of the formless. Coaxing sounds into a state of unauthorized hyperventilation." Though their cassette-released project is brash, abrasive, and loud, there's something about the music that is also quite stunning.
It's admittedly difficult to grasp, often heading off into grueling, exacting harsh-noise terrains. But underneath it all—the humming and hissing and erratic surges of surreal melodies, the kitschy local references, the sample-heavy digressions, and the decrepit sonic collages that so often drive out audiences—lies a sense of great care. Their work is dynamic, dense, and challenging, but it's just as rewarding and powerful.
.
00:10 / 00:58
Jamblu is the solo project of hyperproductive multi-instrumentalist Kartik Pillai, of Peter Cat Recording Co. and Begum. "I think a lot of Jamblu is just found music, just being able to work with soundscapes and stuff." He plays with a bunch of instruments and production techniques to create a swirl of sound that often juggles sprawling melodies and abrasive departures.
He got interested in noise as much for musical reasons as philosophical. "I started feeling like it's more 'global' than any other kind of music. Like, there's machine noise, all kinds of noise… in just about every country. That way, when you hear it, you can't really guess where it's really from," he explains. He was one of the first bunch of musicians to tour internationally through REProduce (in addition to Lifafa, Hashback Hashish, and Teddy Boy Kill), playing gigs in China.