SCENE REPORT
New Directions in Gwoka
By Andy Beta · February 24, 2022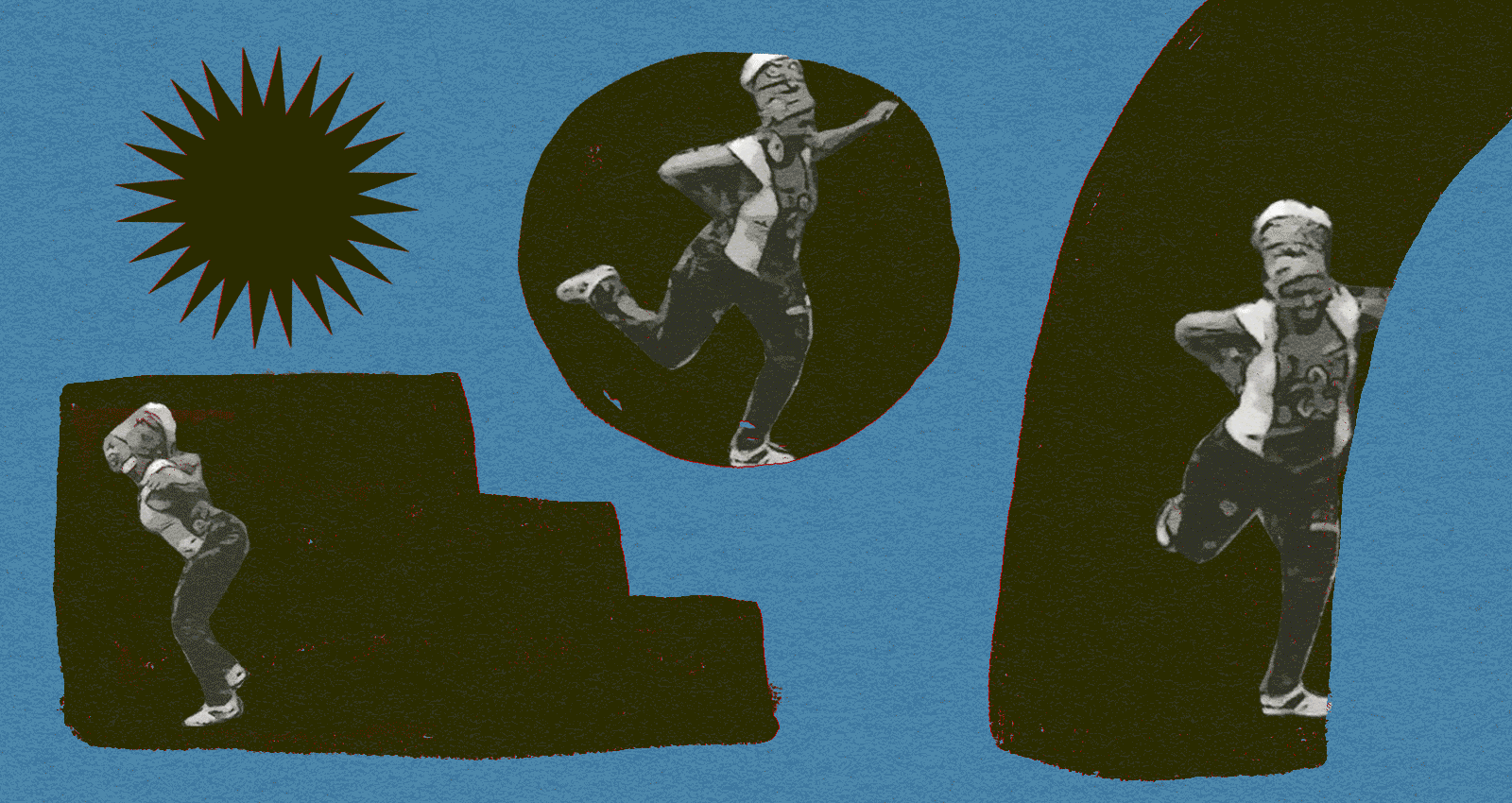 Gwoka, the defining music of the Caribbean island of Guadeloupe, was born out of racial tension. Colonized by the French in the 17th century, the small island in the Lesser Antilles suffered under a white minority rule who mounted violent opposition against any form of protest. In 1967, a confrontation between a European shopkeeper and Black cobbler combusted into demonstrations and state-sponsored violence, with tensions that carried on well through that summer. (Even today, there are conflicting reports of how many people were murdered by the police). Meanwhile in Paris, Gérard Lockel, a jazz guitarist who had become a prominent voice on the scene in France in the 1960s, saw the conflict and decided to return to his home and dedicate the rest of his life to modernizing the sound of his island: gwoka.
The roots of Gwoka date back to the 1600's, born from the Trans-Atlantic slave trade. "Inherited by the African ancestors brought through via the slave trade, gwoka is found in beguine, zouk, jazz, urban music, etc.," writes Guadeloupean artist Maria-Line Dahomay. "More than music, this genre has what we call a special 'santiman' which is a unique sign of true cultural identity."
London-based French DJ and party host Cédric Lassonde says that the form arose from the "creolization" on the island: "Gwoka was born out of necessity to reflect the moods of a people—its joys, its fears—and that's why there are so many different rhythms," he says. "In Guadeloupe, gwoka is considered to be much more than a music style. It's how they assert their Guadeloupean cultural identity as distinct from French national identity. Transmitting gwoka music involves the transmission of a collective history." Rooted in the sound of the hand drum known as the ka—a barrel covered on one side with a goatskin head that's tightened with ropes and wooden pegs—the music acts as a heartbeat for the island. Though it traditionally featured just percussion and voices, when Lockel returned to Guadeloupe in the 1970s, he began introducing more modern melodic instrumentation to the music, creating a fusion that became known as Gwo ka Modènn.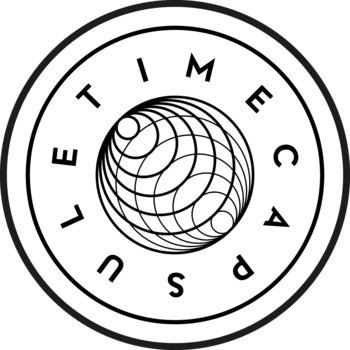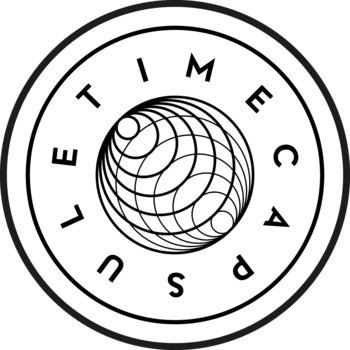 Merch for this release:
2 x Vinyl LP
That sound of Guadeloupe—thundering hand drums and group-chanted call-and-response lyrics, now heightened by brass, guitar, and synthesizers into immense swells—comes to the fore on Léspri Ka: New Directions in Gwoka Music from Guadeloupe 1981​-​2010, a collaborative release between Time Capsule and Séance Centre, curated by Lassonde and Séance Centre's Brandon Hocura, with production by Kay Suzuki and Naomi Okabe. The last few years have seen a reappraisal of non-Western musical forms all over the world, and open-eared listeners will no doubt hear striking similarities to the nyabinghi drumming of Jamaica, bélè in Martinique, the ethereal spiritual jazz arising from Black American communities in the 1970s, even Guadeloupean zouk. But despite this, gwoka remains a singular music sound.
"Collective consciousness today links gwoka to the instinct of survival, resistance, marronage, thirst for freedom, suffering from exile, the force of transcendence, mysticism, and African beliefs," writes Dahomay in the compilation's liner notes. Ignored or repressed by the ruling class, the sound nevertheless continued to grow. Starting with Lockel's 1976 triple album box set, Gro Ka Modên, the musical form came into its own. "His work was heavily instrumental in helping gwoka become a recognized genre," Lassonde says. With that recognition came new innovations and technologies in its wake, which Léspri Ka captures.
Merch for this release:
2 x Vinyl LP
Lassonde first encountered gwoka in the mid-'90s, when his father was teaching at Université des Antilles et de la Guyane. Every Saturday afternoon, he could hear that sound emanating from "Pointe-à-Pitre, in a street dubbed 'la piétonne,' overlooked by the monument and spirit of Vélo, one of the most revered maître ka [ka masters] from the island." Gwoka immediately struck him: "The sheer power of the music was unlike anything I heard before, the trance-inducing quality of the drums especially. And I was also struck by the fact that it was a participatory art form, with everyone involved, from the beggar to the accomplished dancer to the random passer-by."
As Dahomay writes in the compilation's liners, "Once the music of rural communities and suburbs, today gwoka is heard across all territories and social classes," its influence felt in  jazz, hip-hop, and ragga. "By emancipating itself into a so-called 'modern' form and embracing different genres," Dahomay writes, "it has become more accessible to new audiences."
L'Esprit Ka showcases how wide-ranging the musical form can be. Originally grounded in the battery of drummers and vocals, new elements began to emerge in the music over time: guitar, synths, harps, and female voices. One of the seven rhythms of gwoka, the mendé rhythm, mutated into zouk, which became highly popular throughout the 1980s well outside of Guadeloupe, thanks to bands like Kassav.
"The idea of the compilation was to present a different side of gwoka, one that is not purely based on percussion and vocals and which embraces other music styles and innovations in terms of technology, production, and instrumentation," Lassonde says. Dahomay herself appears on the compilation, and says that the lyrics here cover a range of themes: "Death, the mysteries of life, anecdotes about characters. Two essential symbols recall history: the whip and the chain."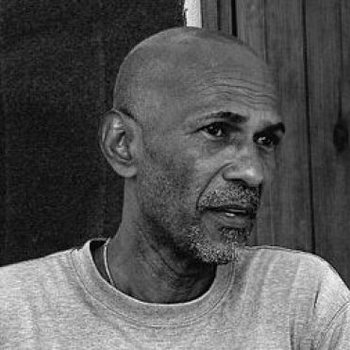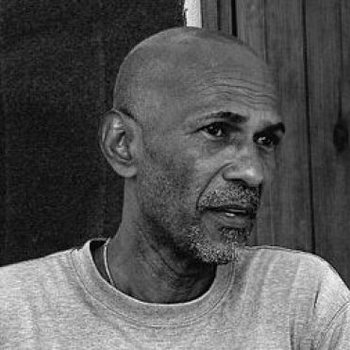 Merch for this release:
2 x Vinyl LP
Gwakasonné is a band helmed by Robert Ouamou, who released three albums in the 1980s that exploded the parameters of what gwoka could be. This crucial set from Séance Centre reveals an island music with traces of spiritual jazz, nyabinghi drumming, and dub, even some new age textures. Ouamou himself is credited with playing a battery of drums as well as banjo, guitar, balafon, and synth. "Totally pioneering in its experimentations with synths and ambient and a cosmic idea of music," Lassonde says. "Ouamou is unanimously considered a genius by pretty much everyone one within the ka family." If you've ever wondered what a Pharoah Sanders/Ras Michael collaboration might sound like, this should be your next step.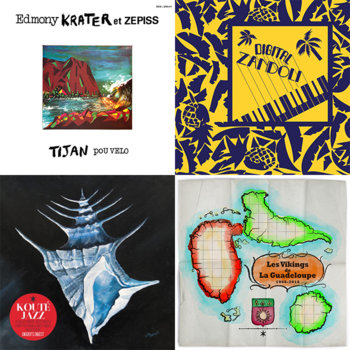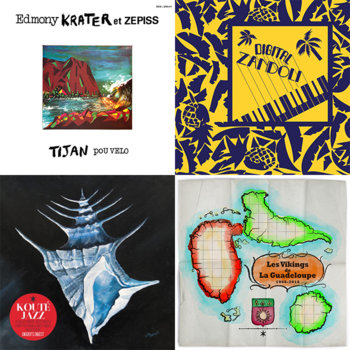 Edmony Krater was a key contributor to Gwakasonné, adding fine trumpet work to the project. But his other records are just as profound. Recorded in 1988 as a tribute to Marcel Lollia (aka Vélo, one of the most revered drummers on the island), Tijan Pou Velo is effervescent and irresistible, Krater's band deft in their interweaving of guitar, backing voices, and brass over incessant gwoka rhythms. Krater's own airy vocals, gentle trumpet, and gauzy synthesizer work create an effect not unlike cirrocumulus clouds floating high in the sky. Krater continues to release new music, and 2018's An Ka Sonjé and 2020's J'ai Traversé La Mer are both worth your time.
Merch for this release:
Vinyl LP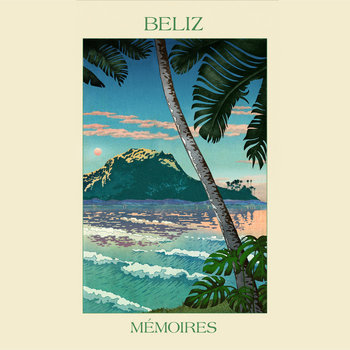 Beliz is a hushed trio that Krater convened in 2009. Rooted in the tradition of gwoka—thanks to Krater's use of djembe, hand percussion, and ka—the presence of Anne Bacqueyrisse's ethereal yet percussive harp playing makes the music vibrate on a higher plane. Serene and highly attuned to each player's subtle gestures, the trio's lone album draws a direct connection between West African kora music, Bill Evans Trio-styled jazz, and Guadeloupian gwoka. Unmissable.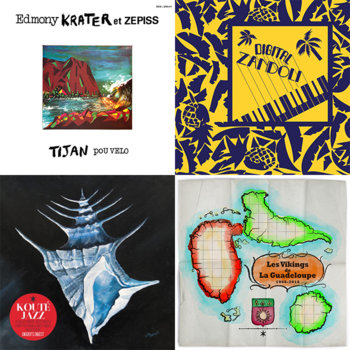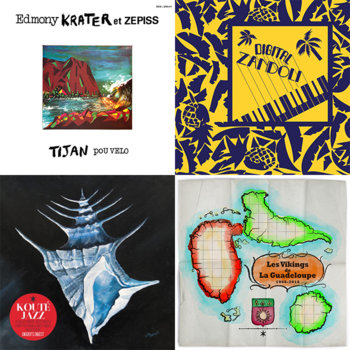 Merch for this release:
2 x Vinyl LP, Compact Disc (CD)
"Erick Cosaque is really one of the most important figures within the ka family, he always did things his own way, releasing everything himself," Lassonde says. "He was always embracing new ideas and alternating between gwoka traditionnel, gwoka moderne, and other more revolutionary projects fusing gwoka with other music genres, be it zouk or dancehall. His influence in the evolution of the sound is huge." This compilation draws from Cosaque's broad body of work over the decades, from unadulterated gwoka drumming to synth-laced jazz grooves to spritely zouk and island boogie-rap.
Merch for this release:
Vinyl LP
Fabriano Fuzion is a one-off outing from what might be called a Caribbean All-Star band. Helmed by Serge Fabriano, the group was brought together during a musical comedy tour that brought Fabriano to Paris. There, he booked studio time with Martinican pianist Mario Canonge, Kassav's Claude Vamur, and a host of others—13 players in all—to create Cosmik Sindika. The results are what Lassonde calls, "one of the summits of Guadeloupe (and indeed France)'s musical pantheon, a deep spiritual jazz album with some gwoka influences." Breezy group chants meet sunkissed spiritual jazz, suggesting a transcendent session at the beach.
Digital Caresse
Demain
Merch for this release:
Vinyl LP
A few years later, Fabriano released an album in 1986 with a much different band: a group of local school kids. Over a bed of synths and drum machines, the group chants of gwoka gradually give way to a children's choir. It's both innocent and knowing, a sweet, charming slice of Caribbean music. The sound hews far closer to the then-popular wave of zouk that washed over the Caribbean, but as Lassonde notes: "[While] it came out at the height of zouk, indeed…it does reflect changing times and technologies, but the spirit is still the same."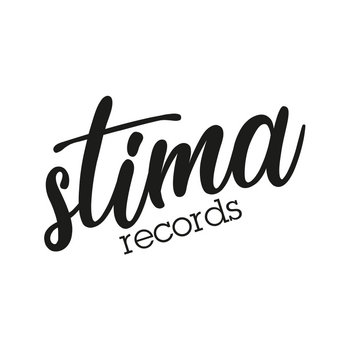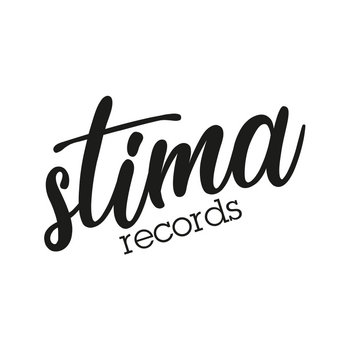 Merch for this release:
Vinyl LP
Jimmy Blanche is a sly figure in West Indian culture: A cultural activist who mingled with gwoka legend Guy Konket and Afrobeat pioneer Manu Dibango in the Paris scene in the 1980s, and who even pops up in an early Luc Besson film. Douvan Jou remains the lone album released under his own name and it's an ebullient hybrid of gwoka hand drums, Latin jazz, and nascent electro-boogie beats, with a distinct spiritual aura surrounding it all.