SCENE REPORT
Five Artists Working to Establish a Hip-Hop Scene in Greensboro, North Carolina
By Nick Fulton · August 16, 2018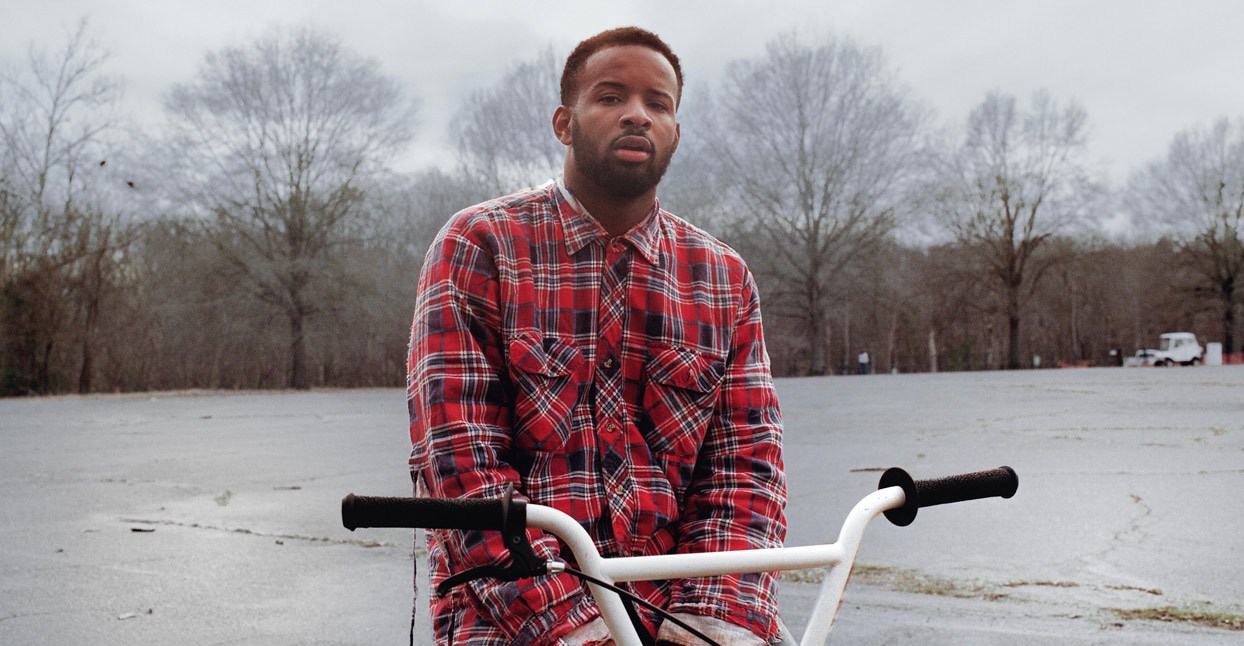 In March 2018, Greensboro rapper Marley Pitch was exhausted and ready to give up making music. He outlined his frustration in an email, saying that despite his efforts, no one was paying attention. Greensboro is "not exactly a hub for the arts," he wrote, before declaring, "I don't have many options at this point. I don't wanna die here… that's a real fear for someone with big dreams and no connections who lives in a town like this." Pitch isn't alone; his desperation only highlights what many artists in towns like Greensboro feel when they gaze out from the internet.
Back in January, Pitch released his debut EP, Asphalt, a collection of razor-sharp rhymes about friendship, fragility, Frank Ocean, and figuring out how to express his queer identity. Similar to artists like Childish Gambino and fellow North Carolinian rapper J. Cole, Pitch gets personal, tackling topics affecting young people across America without bragging about the details. "Twilight," the stand-out track off Asphalt, opens with the line, "I want to live in the moment / I want to live in the MoMA," before Pitch rolls through a series of pointed rhymes: "Fuck, my dad would kill me the same way Marvin Gaye's dad did / If I ever came out the same way Frank did / He told me that the same day Channel Orange came out." Pitch is an avowed Ocean fan—his recent single, "Plush", adopts the approach Ocean took on "Nikes," a mixture of spoken word poetry and sung verse.
In fact, when I called Pitch on a recent Monday morning, he was listening to Frank Ocean. He laughed about his fandom ("I feel like a lot of Channel Orange is great shower music"), before speaking about the state of things in Greensboro. "It is very sparse and spread out and there aren't many resources," he says with palpable frustration. "There are a lot of different kinds of artists and creatives coming up, but we just can't come together. It gets down to politics, because when you're in a place like this, everybody's trying to get their own."
But despite the fact that Greensboro consists of, as Marley puts it, "a bunch of neighborhoods, all sectioned off," there is still life in the local music scene, however much its artists struggle to be heard. Here are a few who are worthy of your attention.
In the seven years that Kendall Daniels has been making music as Kid Advay, he's explored so many genres that he's ended up creating his own. He calls it "lakewater rock"—which he says describes his music's "muggy tones" that derive from "writing most of my songs by a lake." Early in his career, Advay stuck primarily to rap (he's recently been working with Marley Pitch), but recently the 20-year-old has pivoted to making bright, melodic indie rock. In March, he released LonersRadio, an album of guitar music with a distinct coastal vibe that recalls other bright and breezy artists like Beach Fossils, Washed Out, and Mac DeMarco.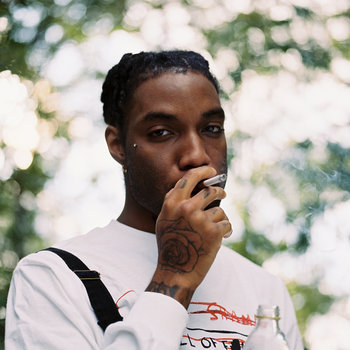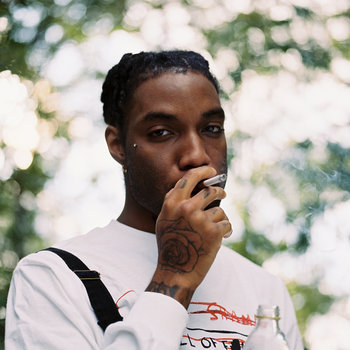 Jabril Kenan is a rapper with serious chops who has worked with Kaytranada and Denzel Curry. He's part of a Greensboro collective called FANG (Fuck A Name Gang), which includes the rapper Premeir Jones. Beginning in 2014, he released a run of mixtapes before dropping the Almost Angelic trilogy, which he says, "was created to fuel the fire to your sex drive, but also embrace the real emotions that come along with love." They provide the perfect introduction to J.K.'s rapid-fire rhymes, which are dense with admiration for the opposite sex. On standout track "GIRL," featuring fellow FANG member 007Kane, he raps, "I grab me a ladder and climb for you / Afraid of heights but I'll die for you." On the self-reflective "Chloe Sevigny," off Almost Angelic, he samples Larry Clark's 1995 movie Kids to show how the adolescent male ego often conflicts with female desire.
Inspired by Kanye West, T.I., and Lil Wayne, Jon Delta began rapping as a fifth grader while living in Kansas City. Several years later, he moved to North Carolina, where he learned the importance of being a producer. He now threads both artforms together, and his work is defined by the eclectic range of sounds that he fits into every little pocket. His most recent release, a four-track EP named SHIFTS, dips into the honey pot of old-school hip-hop, soul, and electronica. On the surface, his raps are reminiscent of Schoolboy Q's sugary flow, while his production goes from sounding buttery smooth to driving down Interstate 85 with the top down.
As a member of the FANG collective, Premeir Jones contributed a verse to J.K. The Reaper's Almost Angelic 2. But it's his own Roses EP, featuring contributions from Clint Norway, Bankroll Bird, and Tange Lomax, that's the crown jewel of his catalog. The young Greensboro MC creates cathartic rap that brings together themes of escapism, ownership, and self-empowerment. Much like J.K., Jones's path to rap came from being inspired by those around him. In Jones's case it was seeing his brother putting down rhymes in a sketchbook.